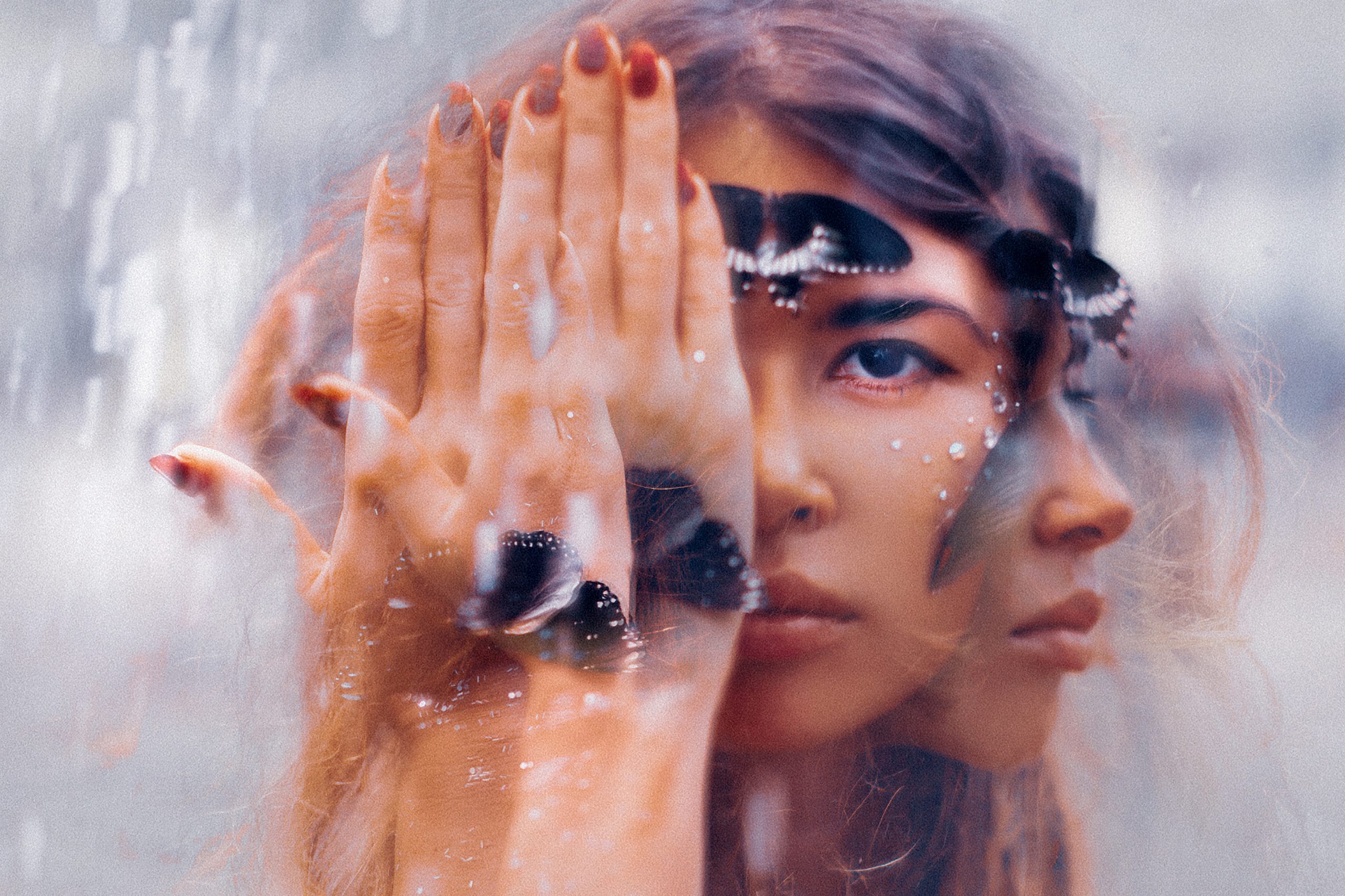 27 Oct

Finding Balance | Weekend Love Tarot Reading | 10/28 – 10/30

Have you been feeling the need to take a step back and reflect on a romantic situation?

Are you ready to make a decision based on YOUR desires instead of someone else's?

Karma says that you're in a perfect position to prioritize yourself and your own happiness in love right now.

She's here to illuminate the path ahead, so you can feel confident in your choices, here in her Weekend Tarot Reading. Enjoy!

(Promo Code: COSMIC provides 10% off a reading when purchasing on Etsy.)

P.S. Did a recent revelation in love knock you off your feet? Are you still in the process of digesting this new information? Leave a comment below and let Karma know!
Hi, everyone! Welcome to your Weekend Cosmic Love Reading.
I'm Karma, and we're going to be taking a look at the current energy that is coming in and surrounding your current love connection this weekend.
If you're new to this, thank you so much for joining. Be sure that you hit that love button or that little heart button if this resonates. Keep in mind that this is a very large collective. So it's normal and natural for some or none of this to resonate, just depending on who we're connecting with today. Also, if you want to leave a comment, go ahead and do that for the exchange of energy.
If you're interested in a personal reading, there's a link below this video. And if you enter in the code "cosmic," you will receive 10% off of your reading.
Alright, so let's go ahead and jump right into it with my blessing and prayer as I shuffle the deck, and we'll see what messages Spirit has for you this weekend.
Mother, Father, God, Divine Holy Spirit of the most high, thank you for allowing me to be a clear channel and receive messages for the collective in regard to your current love connection. I ask that these messages provide clarity, guidance, healing, and understanding as well as a higher knowledge and perception into what karmic cycles and soul lessons they may currently be going through. Lord, and all that you are, and all that you do, and all that I am and all that I do, I live by your word and your word only. In Yeshua, His name, I pray Amen.
Interesting energy, wow. You have the Tower as the first card out for recent past, okay. You have the Four of Swords for your current energy. And you have the Two of Wands as the future aspect or outcome. On the bottom of the deck, you do have the Star.
All right, you had the Star last week as your current energy. You're working on something. There's something okay. So there was a burden that was presented to you. I do feel like something has been under review here under divine review and healing. And there were some burdens that you needed to release, that you needed to go within.
So you're in a period right now of isolation, meditation, connecting with the Divine and praying. Because after a period of review or judgment, a decision is going to be made now in regard to this connection, okay.
So in the recent past, there was something shocking that took place here with the Tower. Revelation, I think that's how we ended last week, that there was some type of rub. Yes, because it was the Moon and the Hanged Man that you had last week. So this is a continuing saga that we had that we have going on here.
So, you had your revelation. Again, it seemed to have knocked you off your feet, though. With this Tower moment, it knocked you off your feet enough.
But collective, I do have to say that Spirit is congratulating you. So please give yourself a round of applause. Because I noticed that when this Tower moment came in, and it looked and felt like this disaster on the top, you actually handled it much like the bottom. You just stood still. You saw it for what it was.
And the reason why you saw it for what it was is because of what you've been through. And you utilized the tools that you've gained through this journey through your awakening, and you utilized them the right way. You stayed centered.
That's why last week you had the Hanged Man. You paused to reflect. So, yes, you've experienced some type of awakening in regards to your love life in this connection. And you're now currently in a state of silence: "I need to rest on information that's been given to me. I need to pause and reflect on what I have learned."
I do feel like some of this may have caused you some heartbreak, some pain. But you're reviewing things step-by-step, which is good because that's the way God intends we get to our destiny, step-by-step. God doesn't show us the whole picture at first because if we saw everything that we would have to go through to get to that next level, we might not want to go through it and we would stay stuck.
Okay, let's clarify this. I want to know exactly what came in with the Tower please. Holy Spirit, who came in with this tower, please?
You have the Eight of Wands. It was some type of unexpected action and/or message that came in suddenly and quick. It was information. And it was a surprise.
Okay, some of these – you were not expecting this. It flipped everything upside down and it came rushing towards you out of nowhere, okay. And that's why you're in this moment of "I just need to rest."
Some of this was intuitive. Some of this was divine. Some of this happened in the physical, in the 3D. Some of this was a conversation. And for some of you, they showed up, they just showed up in the physical presence, and you had to have a conversation with them.
But whatever it is, it came out of nowhere, and it happened very, very quick and very, very sudden. And it's caused you to go into a state of complete silence and reflection: "I cannot speak to anyone. I need to think about what I just witnessed, what I just experienced. I don't want to react on my emotions." That's really what Spirit is showing me here. "I don't want to react on my emotions. I just want to reflect on what's taking place, and I need guidance from the Divine."
I feel like that is massive growth on your part, Collective. Because where Spirit is showing me that you did bring in the divine in your life in the past, I do think that you still may have reacted in the 3D and from triggers. And this is really, or was really, the first time that you're saying I need to just be I need to know, from the Divine, I can't listen to anything on the outside.
Once you've come out of this hibernation, there will be a decision that you're going to need me to make here with the Two of Wands. And it's in regards to this relationship.
You're doing a full review of everything. And I think that you're trying to figure out, you know: "Is it worth it? Is this worth it? Is this in alignment with where I'm trying to go? In my life? Is this going to take me on the path that I want to go on? Is this going to lead me to my destiny? Is this going to fulfill me? Can we work through problems the way that couples should work through problems?"
Okay, so you've really been questioning something from a much higher perception. That's why you have the world in your hands here. You're trying to figure out what needs to be released? And what is going to come with you on this journey.
Holy Spirit, what are they thinking about most here with this Four of Swords, please? What is the collective? Reflecting on most with the Four of Swords?
Yeah, it's like I said: reciprocity. Is this an equal, give and take connection? Do I give and receive what I give equally? In this connection? Is there a proper reciprocation? What was being withheld?
You are seeking balance and trying to understand: What would make an equal, balanced, healthy relationship for you? And what does it take? Do you have what it takes? Does this person have what it takes? Is this really the connection for you? I feel that's the question that you are asking yourself at this time.
And that's why you're faced with a decision. I think that you ran from making this decision for a long time, Collective, in the sense of it may have just been comforting to hold on to this energy, because there was a separation between you and this person, for sure.
But I feel like there was – it was comforting to hold on to this energy. It was comforting to know that that energy was still there. And then I think it also was a form of hope. Like, I'm going to speak to this person again. And we're going to connect again. That may be for a small group of you, okay. But overall, you're just reflecting because, you know, you need to finally make a decision about letting go or continuing forward with this energy still connected to you.
Okay, so let's see, Two of Wands. The Seven of Wands, okay.
You're making this decision for yourself, Collective. You're not allowing anyone else to come in and make it for you. I also feel like you're very much in your power and you're a little bit defensive, but rightfully so because you are exhausted, and you've been through a lot.
So you are looking for a pause, because this decision that you're making is going to be solely based off of what is best for you, and not what someone else thinks is best for you. Does that make sense?
All right, Collective I am sending you much love and peace as you go through this journey and try to decide which path you want to take. I pray that the Divine leads you on the path to your highest good. Just be open to receiving the answers and remember that sometimes the answer won't be what we wanted it to be, but it will be what we need it to be.
Sending you much love.