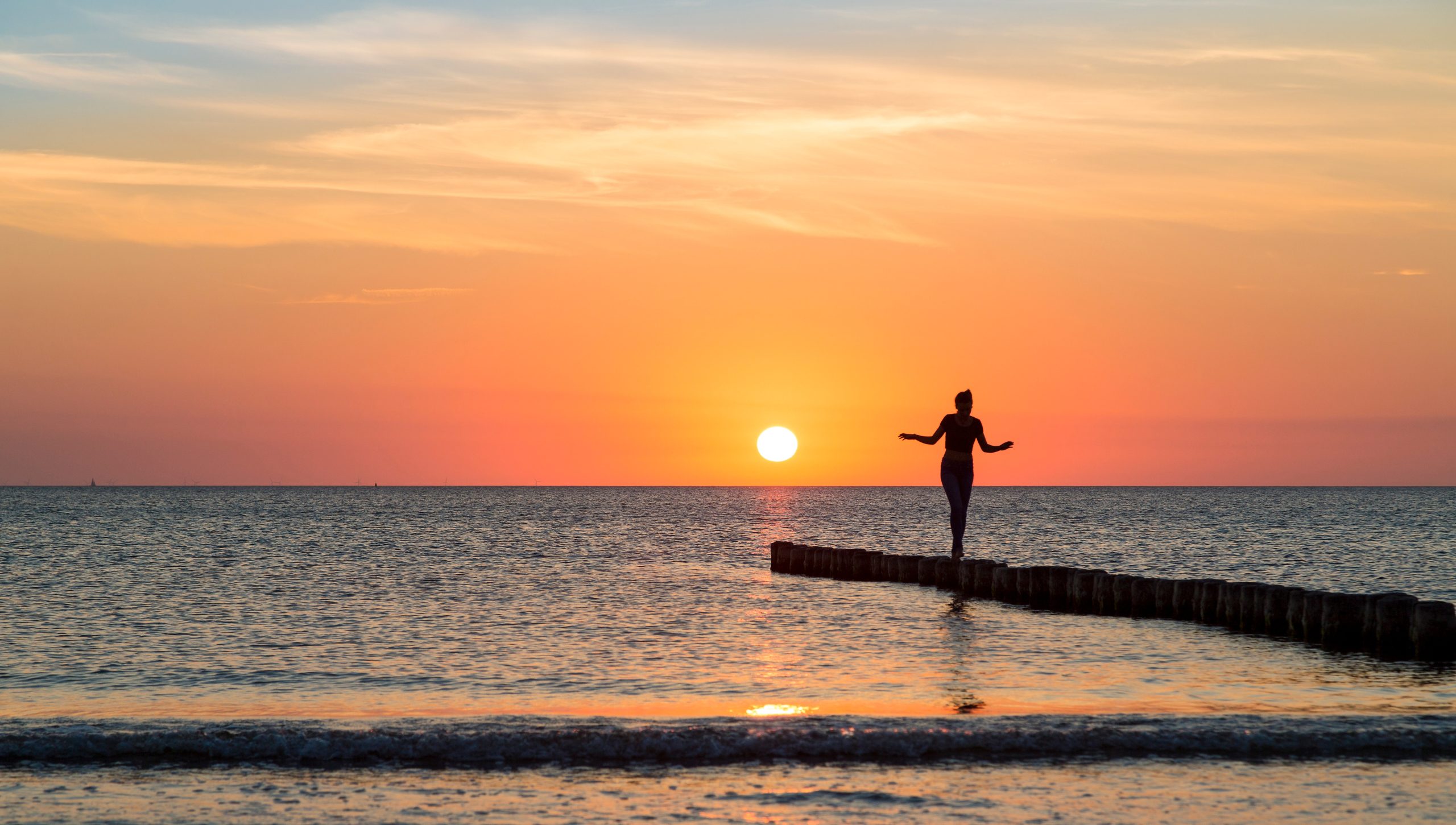 29 Apr

⚖️ Finding Your Balance | Weekly Tarot Reading | 4/30 – 5/6

Is there an area in your life where you could use some more balance? Deco says things could feel a little off-kilter in the week ahead, but if you speak your truth and stand up for yourself, it could bring the stability you need to move forward.

She's here today with your Weekly Tarot Reading, to help you stay grounded and tap into your creativity over the coming days. Enjoy!

P.S. Is there a situation or relationship in your life that feels out of balance right now? Leave a comment below and let Deco know!

Hi friends! It is Deco, back again for a General Weekly Reading for the collective for the week of April 30 through May 6.

So, similar to last week, I'd really like to think about how we can be proactive ahead of time, thinking about what obstacles we might face this week, so that we can think about how to bring ourselves into this week the best that we can, and then remember to ground ourselves at the same time.

So we'll pull a couple of different spreads here and see what we need to know – you might see a cat popping up here. They love to be part of all of this. It's like they know what we're up to.

So let's find out what are the challenges that we might face this week? What are the challenges that we might face?

Interesting, okay, so I really see – this is interesting – I see that there might be a little bit of imbalance. There's a really delicate balance that needs to happen this week, okay.

So, the Two of Pentacles is in reverse. When it's upright, it means that we are very, very balanced in our finances and in the things that we have control of. But when we're in reverse like this, there might be a little bit of instability in those areas where maybe we feel like we have to put all of our eggs in one basket. And there are all these other places that are potentially being neglected because we're so focused on one thing.

And I see, my friends, that you're planning for something. So, I'm thinking that maybe you're so excited about this new journey that there's a chance that you're not really paying attention to the other things, or maybe something else is kind of being pushed to the side that needs your attention still, okay.

Again, I think that it's all about balance here. Yes, you can have some new exciting venture, one that you are very planned for and that you're very excited about. But we still have to think about those other things in our life that are important, like our bills, and being able to invest in ourselves and all the things that we need to do right now.

The other thing that we need to balance here is our emotions and our logic. We have the King of Cups and the Queen of Swords. So, the King of Cups is about being very emotionally mature but also about being very analytically emotional, if that makes sense. It's like being able to process your emotions and understand those emotions in a way that benefits the people around you, okay.

The Queen of Swords is very independent and very decisive. So, we've got this one side where we're having to be really thoughtful, and another side where we have to be thinking very logically.

What's interesting is the King of Cups is really the Air of Cups. The King is tied to air, which is about decisiveness. So, we've got a kind of interesting duality here where we have the Water of Air and the Air of Water.

Again, it's all about balance. So, we need to be thinking, how are we balancing our life with our emotions and our logic as we're moving forward with this exciting new venture, so that we can guarantee that we have balance along the way?

Now, let's pull some cards to see: How do we guarantee that? How do we make sure that we are finding balance this week? Since we're kind of maybe to focus in one area, one card is really trying to be seen.

Okay, very interesting. We have the Tower in reverse, the Page of Wands in reverse, the Five of Cups in reverse, and then the Eight of Cups. So, as far as tackling this imbalance moving through this challenge, we're not really sure how to keep the balance, right. I think it's important that we keep the balance, but we need to focus on maintaining that balance.

And I think what we have to do is avoid chaos, okay, and avoid things falling down around us. Because, again, we had too much focus on one thing, the Tower in reverse, which is telling me that, like, you're feeling kind of the chaos coming your way. And I think you're nervous about it.

But again, I think if you can keep that analytical and emotional side of yourself a little bit more balanced, it's going to help you avoid that potential chaos that could happen with this Tower in reverse.

The Page of Wands is in reverse. And that's telling me that there is a chance that if you put too much energy into that thing all at once, that you might lose a little bit of your spark. You might have had this idea and then realize like, "Oh, I think I went too hard, too fast right at the beginning and lost my steam," right.

I do think that you would move on from that without a lot of disappointment. I think you'd be able to see the good that came out of it and the bad that you learned from, right.

But I think what we really need to focus on for moving through this challenge is understanding that if we don't balance things, that there's a chance that the things that we've been planning for and working for are not going to work out in the way that we want them to or that they're just going to kind of fizzle and fall apart.

The Eight of Cups is also in this reading and the Ace of Cups or Eight of Cups, sorry, is all about taking a hard look at your circumstance and thinking about the things that you are emotionally tied to and deciding if those things belong in your life anymore or if they are a hindrance to what you want for yourself, right. So thinking, "Is this thing that I am so emotionally invested in worth that emotional investment? Or is it keeping me from being able to move on to bigger, better things?" right.

So it's an interesting balance here, guys, where we're starting something new, we've planned for it, we're very excited for it. But there's a chance that we may have too much put into it all at once and lose that drive and lose that passion.

So I think that we need to look at the whole picture and decide how do we find balance in this area so that we don't lose that steam? Because I think there is potential for great success, as long as you plan carefully, okay. "Now that's how we're tackling it. Now, how do we ground ourselves through all of this? What do we need to do to just make sure that whatever we do this week, it's aligned with who we are deep down, who we want to be? And make sure that we're showing up in a way that we're proud of?" right.

How are we going to do that for ourselves through this week? Let's find out. Okay, I love it already.

Okay, so again, an interesting balance – the Four of Cups is here with the Page of Cups, and these are kind of conflicting ideas. A little bit. The Four of Cups is very emotionally unavailable, not really opening up. They are a bottler of emotions, right. They're not really letting people see what they're going through, which is interesting because I really think that you're holding back your positive emotions. You are keeping people from being able to see all of the incredible work that you're putting into this big plan that you're doing. It's like you're keeping it a secret. And maybe it's a little bit of fear about what they're going to think. But I don't think that that is what you need to be focusing on right now.

My friends, truly, I think that you have the opportunity for success this week, and having so many wonderful opportunities spring up for you. But excuse me, I think that you need to lean into that – sorry, we've got a cat joining us – I think you need to lean into that and start opening up because you've got this new, emotionally exciting beginning for you that you are so ready to invest in and have be a major part of your life.

But if you bottle it, and you don't allow other people to see how excited you are about it, then they won't notice, support you. So what I'm seeing, as this Page of Cups, is that youthful, exciting energy that's kind of making you want to put all of your eggs in that basket, even though you need to have a little bit more balance.

But I think you need to open up and start talking to your friends about it. Three of Cups is like camaraderie in a card, right. It's you getting together with your people, relating to people that you care about and who care about you.

And ultimately, my friends, we've got the Seven of Wands here, which is you speaking up for yourself and telling people about the wonderful things that you have planned for yourself, the things that you are passionately investing yourself in.

And I think that you need to let that be seen and be excited about that so that you have support on your journey, and potentially even have people who are coming out of the woodwork to help you along the way, because if you don't talk about it, then people don't know about it. And maybe it falls apart before it even becomes something larger in your life.

So guys, the big things here that we need to consider for this week are making sure that we have balanced that, even though we're excited about something new we've been planning for, that we're still able to see the other parts of our life that need our attention. And then considering for ourselves that if we don't do that, there's a chance that these ideas might fall apart.

Last but not least, talking about these ideas, not being afraid of putting yourself out there even if it seems like a crazy idea that you don't think people are going to be supportive of. I think that you need to let yourself be seen because I think you're a shining light that is going to bring people in and have people excited with you. But if you never talk about it, that's not going to happen. So open up.

Don't forget to find balance this week, and best of luck with this new venture.