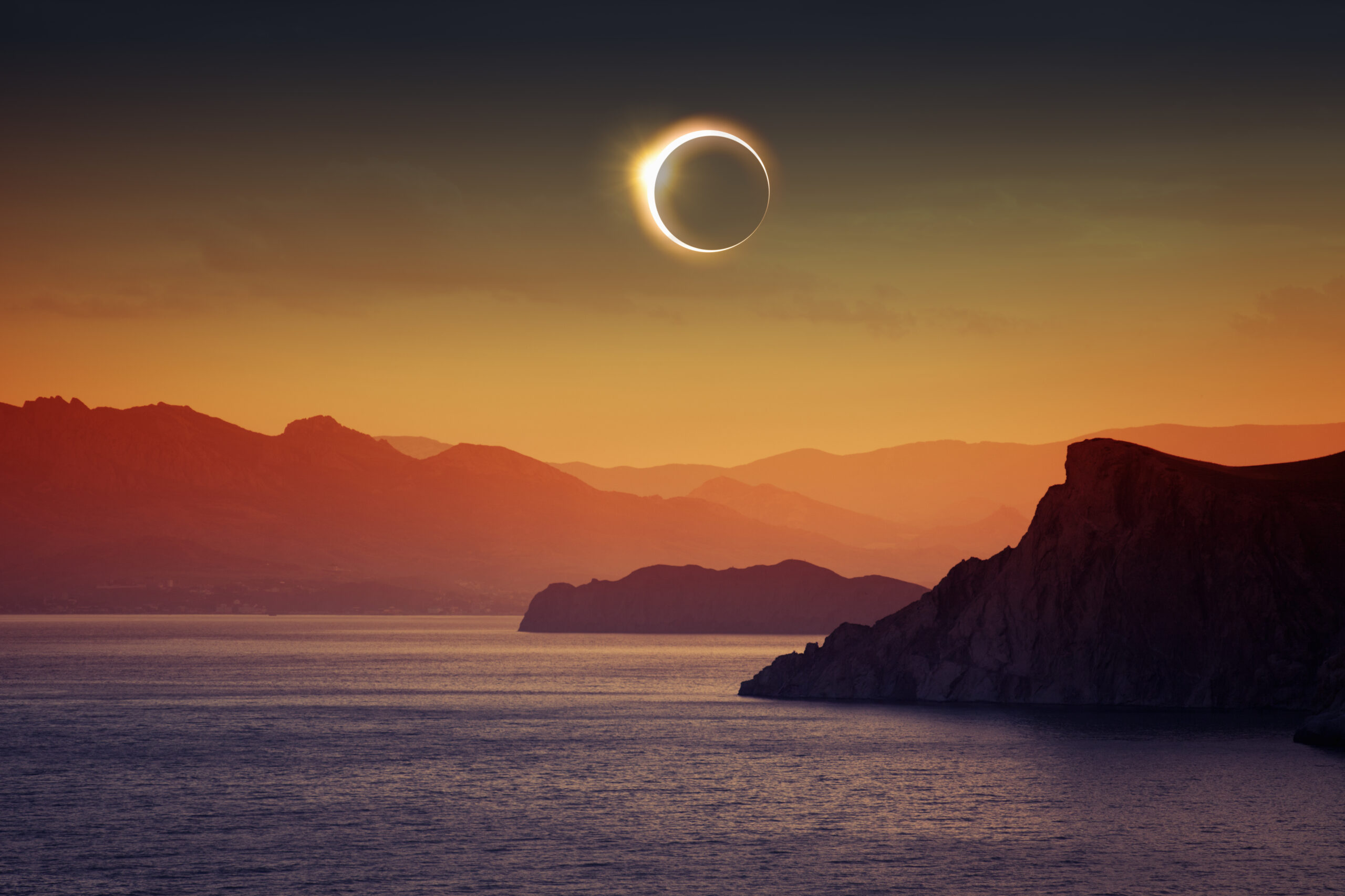 09 Jun

A Fresh New Perspective | Gemini Solar Eclipse 2021

Dear friends,

Things have gotten busy, haven't they?

So busy that perhaps stopping seems impossible.

You might even be on autopilot and haven't had the chance to slow down and see how you really feel about things.  

If your vision for the future has seemed a little hazy lately, It's likely you've been experiencing the effects of eclipse season, which started on May 26th with a Lunar Eclipse in Sagittarius.

Since then, we've been walking through what feels like a portal of transformation, and things have seemed unclear. 

On the 10th of June, the New Moon Eclipse in Gemini closes this portal, inviting you to leave old ways behind and prepare to start a new journey. 

While the lunar eclipse asked you to drop limiting beliefs, the Solar eclipse wants you to replace them with abundant new beliefs that will serve you into the future. 

Solar Eclipses are the perfect time for planting seeds for the future so you can manifest what you want in life. 

However, thanks to a conflict with deceptive Neptune, and a confusing Mercury Retrograde in the background of this Eclipse – things might not be as straightforward as usual.  

The seeds you plant now will start to sprout on June 22nd – when Mercury retrograde ends – which makes the intentions you set during this time extra important.

So let's take a look at what this Eclipse is all about, and how you can plant the right seeds during this powerful and auspicious time.
Busy Busy Busy… Change Change Change
We are in the middle of the eclipse season. In other words, we are in the crossfires of opportunity and change. 
The portal between the two eclipses is often a time where you can get unexpected news. Sometimes it's grouped with a hint of confusion and an itch to pave a new path.
In Gemini, it can feel like you are pulled in different directions, yet unclear on which path is the correct one to take.
For example, every time you are set in one way, you might get new information that changes the course you are on. Or, you may find yourself with too many options and are unsure which is the right path for you.
Either way, you've been feeling a deep desire for change.  And now, that desire is coming to a boil.  
Unlocking The Power Of Your Mind
This eclipse will be in the sign of Gemini, which is ruled by Mercury, the planet of communication and connection. This means your mental energy will be impacted.
Gemini is the first of the air signs, and is symbolic of new information, lots of information… maybe a bit too much information, along with curiosity, restlessness and choice.
The energy of this eclipse is fast paced. You may find yourself bombarded with information, and at the same time, empowered to make important decisions about your life.  
The eclipse brings you the power of a new choice. You might even completely change the way you think about something, even though you've held on to your beliefs for a long time.  
For instance, if you are somebody that naturally has negative self-talk, you now have the opportunity to change it. You may find it easier now to catch yourself before getting stuck in having negative thoughts about yourself so you can replace them.  
If something usually bothers you, and you now see it as being detrimental to your well being, you may decide that it is not worth being upset over.
If you have ANY limiting beliefs about yourself, your life, or your behavior, now is the time to pay attention to how they show up in your life and let them go once and for all. 
Over the next few days, you can make a quantum leap in changing your mental habits. From there, it's an ongoing process that needs reinforcement. And once you have mastered your new, healthy way of thinking and communicating, you will feel like you're on top of the world. 
It all begins with the new choices that become available to you now. 
Remember, how you react to information will be a theme around this eclipse, so make sure to take the time to get as clear as possible about what you want, and what choices you wish to make. 
A Dash Of Fantasy, A Word Of Warning
To make things even more confusing during this eclipse, a difficult square with Neptune has peppered your life with beautiful distractions that may offer you the sweet release of fantasy and nostalgia.  
This can show up as harmless daydreaming, or escalate into downright escapism, depending on how you handle it during this time.  
It could also fill you with beautiful, creative insights about what's possible for your future.  
The best way to put this powerful eclipse energy to work for you is to visualize your dreams by writing them down. You don't need a plan on how to make them happen, just an idea of the direction you would like to head.
Don't worry about "how" they will manifest. Remember, you are planting karmic seeds now. You don't need to know how to harvest your crop just yet.  Just grab your watering can and get ready for the next six months ahead. 
Like I said earlier, the seeds you plant now will sprout on June 22nd, when Mercury Retrograde ends. These seeds will grow over the next six months, and will be in full bloom on November 18th, when the next eclipse cycle begins.  
Whatever you do over the coming days, make sure you put aside a few minutes for yourself so you can contemplate what you really want your life to look like six months from now. If you have a chance to indulge in an old hobby, or get pulled into a fantasy – enjoy yourself, but don't get carried away.  
Whatever choices you make, so long as they come from the heart, they will guide you down the right path.  Even if you make mistakes, change your mind or have unexpected changes – it's going to be OK. 
Be kind to yourself. You are doing great!
With Love,
Nicky
P.S. Have you had any unexpected news? Or have you found the way you view things has changed? What have you been doing to balance the changes? I would love to read about your experience in the comments. 
P.P.S. The human journey doesn't have a guidebook, but you do have a Natal Chart. Which can work as a guide by highlighting your talents and helping you understand how you are wired in this world. If you would like to understand your cosmic blueprint, book a reading with me here.