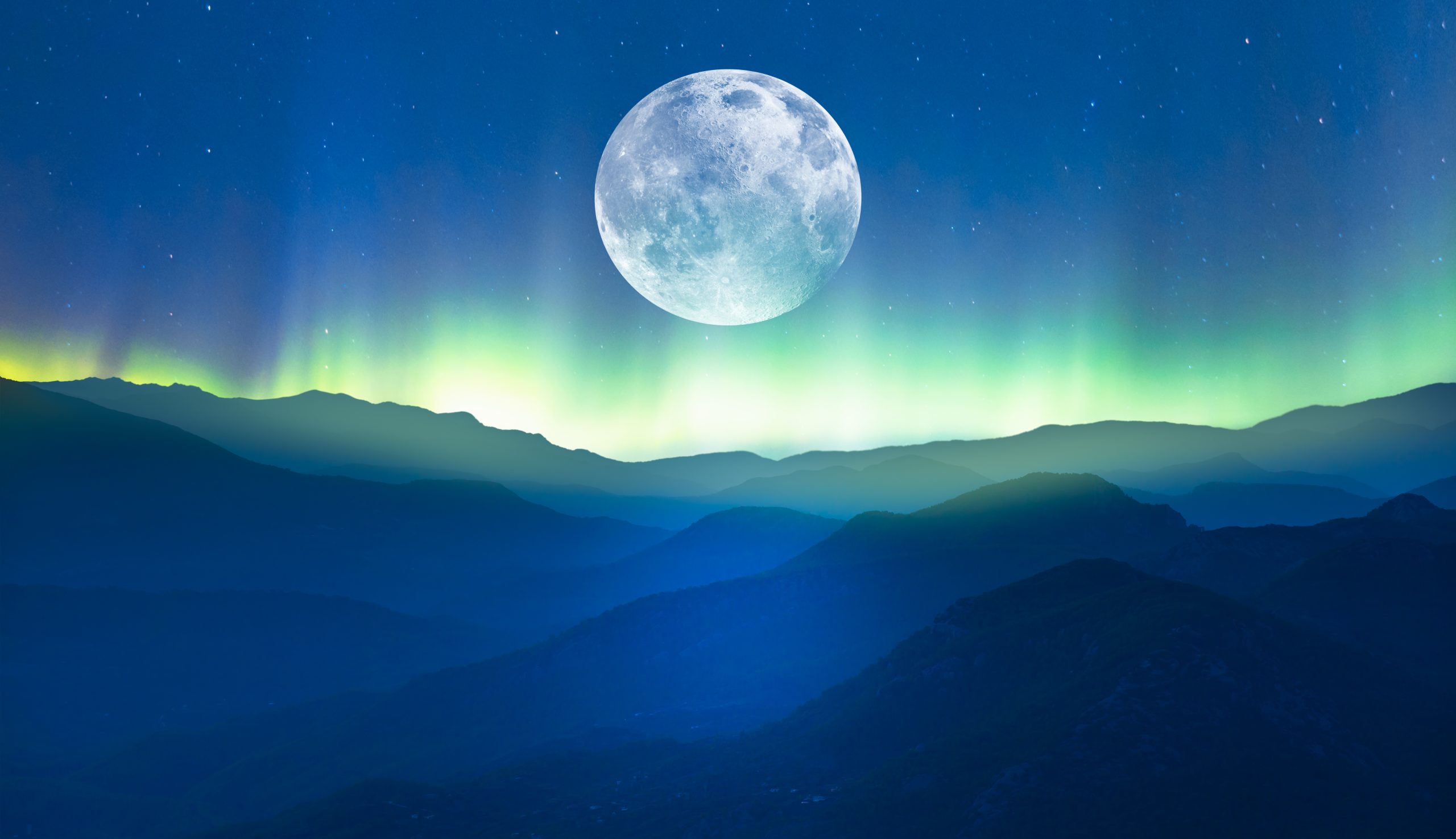 06 Mar

Sirena Moon | Full Moon In Virgo Tarot Reading for March 7th 2023 🌕♍🌿

Has something been weighing on your mind lately that's been keeping you up at night?

Sirena Moon says that the upcoming Full Moon in Virgo could bring a situation that needs completion to the forefront, but you need to let go of your thoughts around it before you find the answer.

She's here today to help you navigate the powerful energies of the Full Moon, so you can step into release the past and step into a brighter future. Enjoy!

P.S. Do you have a big decision to make right now? Have you been overthinking things? Leave a comment below and let Sirena know!
YOUR FULL MOON IN VIRGO CARDS:
Hello beautiful, wonderful people with Cosmic Updates and beyond. My name is Serena Moon, and it's such an enormous honor and pleasure to be back with you today. And today I'm going to do something kind of different. I'm going to do a Tarot reading that's going to give you a message based on today's Full Moon in Virgo.
Okay, so whatever message this Full Moon in Virgo might be, some area of your life that you can improve or work on, or some theme that's going to happen for you based on the energy that's happening today in the full moon in the sign of earthy Virgo, all right.
And even though this is a group reading, for the group consciousness, whoever is watching at this very moment – could even be after the full moon – even though it's a group reading, Spirit has a way of sending individual messages to whoever is meant to hear them. So trust if something clicks for you, trust that you're meant to hear it. Okay? If it doesn't, then no worries.
All right, so Spirit, what would you say to those who are watching? What would be the theme? Something that we could all learn or focus on from today's beautiful Full Moon in Virgo? What would you have to know for our highest, highest good?
Okay, interesting, wow. Okay, so in this spread, to begin this card, this first card represents you now… the Perspective view right now.
And right now you're going through so much anxiety.
This is the Nine of Swords… and the Swords, the Queen of Swords is all about our mental process… lots of thoughts, thinking. The Nine of Swords, she's sitting up in her bed, she has loads of anxiety.
I don't know about you, but when I have loads of anxiety, I always wake up in the middle of the night filled with thoughts. I can't get back to sleep. And this card is saying that it's, like, as if you're pushing all these worried thoughts that you've been having into the back of your mind all day. You don't really have time to think about it maybe, or you just can't even sort through it. And so it's coming out. In the middle of the night, it's waking you up. You have anxiety, it's just a feeling of really trapped in your own perspective and your own thinking.
And oftentimes, the Nine of Swords really represents that you feel really trapped. But in reality, you are not trapped, you're actually not trapped at all. And there is a solution. It's just that because you can't find the solution and your own thought process is… you're way too worried.
Or you're analyzing it so much. It's like you have tunnel vision. So you cannot see the answer because your vision is like so it's just so focused in on the problem. And it's very narrow right now. So you feel you feel really trapped in some situation, and a lot of anxiety. And I feel it in my chest. I feel like a tightness.
So, yeah, it's very challenging to be going through what you're going through right now. There's some issue that's really weighing heavily on your mind.
And the full moon right now, it's like bringing it to a head because full moons can feel quite emotional. So it's bringing this issue literally to your head, to your thinking, you're thinking about a lot.
And then this card in the placement… this card is all about, like, where your focus is. So you're feeling really worried, and the issue you're dealing with, what you're focused on, some major, major issue…
Judgment is the card that comes right before the end of the Tarot deck, which is the World card. So it's all about wrapping things things up and getting close to finishing a cycle where you're feeling like, you know what, What works about this? What doesn't? Do I want to close this cycle, or don't want to continue it?
And this could be some kind of phase you've been in. It could be like a relationship you've been in, a dynamic you've been in. It could be a project you've been working on, could be any kind of cycle that you've been in, and you're just feeling like you're really weighing heavy on your mind.
You're really weighing heavy on your heart. You're trying to decide, you know, if you're going to continue on with this phase, or if you're gonna wrap it up.
And again, the full moon times are always about culmination. They're always about closures of energy. And this Full Moon in Virgo, it's related to the New Moon in Virgo that happened at the end of August 2022.
So you could have had, you know, some projects you've been working on, or just something that you've been focused on. It really could be anything that you've been focused on for the last, you know, six months.
And now, at this time, is Virgo Full Moon. You're sort of going, "Okay, I think I'm ready to move on here. I'm ready to have some closure in this chapter, in this phase. But what about it? What parts about it can I carry forward? Do I want to carry anything forward about it?"
It's like a really big decision making time. There's some really big decisions that you're focusing on right now. And it's just causing you a lot of stress and anxiety. It's coming up really big for you right now on it, this full moon and this, like, week surrounding the full moon, the energy surrounding it.
And then this card is in the position of what is challenging for you right now. And this is the King of Swords. So the King of Swords, this is the fullness of the energy of the swords, which is all about thinking critical thought, you know, our mind, the processes of using logic to make decisions.
And the King of Swords could also represent a person in your life, it could also represent someone that, with a lot of masculine energy, could be a male or female, but someone with a lot of the the divine masculine energy is the King of Swords, that thinks very logically, that's like a very critical person. It's really in their head a lot, or it could be an Air sign.
So the King of Swords, it could be that there's literally a person in your life who's hypercritical. And it's very challenging, it's making the situation very challenging. But this energy can also represent your own thinking process and the fullness of your thinking process. Again, it's the king, the King of Swords, so it can represent you really, really trying to figure this situation out by using your logic and using your mind.
But right now, for this situation, it's not, it's actually not going to work. And, you know, usually our logic, if you write the pros and cons of something, can really help us to make a really solid decision about something.
But Spirit is saying, in this case, your logic is actually taking you further and further into your mind and then to your very narrow way of tunnel vision, of thinking where you're not accessing an inspired solution to what is causing you some trouble and this big decision that you have to make, okay.
So don't try not to try, and there is no logical way to figure this out. You have to… It's amazing. So this card, what this is a position of, like, advice or, like, what does work in the situation so we have two kings, as the king sort of, what?, doesn't work, so try not to use your thinking to figure your way out of this.
And this is the King of Wands, so this is a, you know, the same type of energy. It's the fullness of an energy, you know, the suit, but it's the fullness of the Wands energy, and the Wands is all about movement, creativity, passion, joy, fun and laughter, and adventure, and really being, you know, in your body and, like, exercising and moving and forward motion.
And again, this could be a person, this could be an actual, you know, an actual masculine energy person in your life that is very active, is very fiery. It could be a fire sign. And, you know, maybe listen to this person instead of the real critical person. Like, listen to the person that inspires you to tap into your heart and tap into your joy okay?
Or it can be, again, your own energy and spirit saying, to figure this situation out, pitcher in move from the overthinking about it… and in literally move your body, like, get out of bed, go exercise, take a walk out into the air out into nature, because you're gonna find the answers when you're out of your mind.
You're just, you know, sometimes I hate running, but some people say I love walking, I love vigorous walking, so… But some people, they say, you know, running for me, vigorous walking, or dancing especially. It just takes you out of your head, like, literally clears your head, and so that's it.
That's what Spirit is saying with this energy. Don't sit there and focus on the problem and try and solve it yourself. Find a way to, like, get into your body and get into your joy. And somehow the answer is gonna, like, you'll have an aha moment about the situation and they'll be like, oh, oh, okay, that feels good.
It's… for some reason, I'm feeling confusion for some of you. Like, literally just need to, like, exercise as much as you can. because you'll sleep better and less. You won't be, like, waking up with anxiety.
Your body will be tired. You'll sleep better, and Spirit's gonna give you the answer. You'll wake up feeling it, knowing it. You'll have that sense of, I feel really peaceful about that decision.
Okay, so there's just, it sounds so simple, but there's so much about literally just moving your body, however you can. And if it's really cold outside, just turn on some music and try and dance, you know, in your house or anything. Just get into your body.
And another thing about the Wands, energy, it really is all about figuring out what brings you joy. And I like to say, well, it lights you up. So anything that when, you know, think about it, when you do it, it just, like, makes you feel really good and makes you feel joyous and happy and really just centered in your heart. And in your body gets you wanting to just move forward in life, you know, get out of bed and, you know, do something with your day.
And then finally, this is the Outcome card, we have the beautiful Three of Wands. This is such a gorgeous, gorgeous message for all of us. Because the Three of Wands in so many ways is, like, totally opposite of the Nine of Swords, and the Nine of Swords is feeling really trapped in a situation that you cannot logically figure your way out of.
And that anxiety is making you feel like you have tunnel vision and you're just feeling like you're imprisoned. And you are imprisoned by your own thinking.
But you're not really imprisoned, you just feel that you are. And the Three of Wands is opposite of that the Three of Wands is feeling, like, wow, there's a new VISTA before me. That person, look at… they're, like, standing on a cliff, and they can see far and wide.
So it's having big, wide vision and knowing that you are going knowing that a new a new chapter is literally on the horizon, something new is coming. A new adventure is beginning and you're beginning now to see those pieces, okay, you're beginning to get the information.
So with this Full Moon time, some path will be clearer. It's something will become clearer to you. And I think you're going to start, you're going to have relief in the situation so that you don't feel like it's so black and white, so that you don't feel like it's a double-edged sword, so that you feel like, okay, okay, I can breathe.
Now, I don't know exactly the answer. I don't know exactly what's coming. But I sense that it's going to be okay. And I feel, actually, excited about it. So that's what the Three of Wands energy, that's what I'm feeling for you, if you're watching this for all of us, whoever is meant to be watching this.
So it's like some kind of clouds kind of part here. And there's a sense of, okay, I can start to see my way forward now. And it feels like relief and it feels exciting.
For some of you, there could be, like, some kind of trip on the horizon, some kind of adventure, or just changed. So some kind of change, like I said, a full moon timeout is wrapped something up, some phase that we've been in, something kind of comes to conclusion and such as life when one door closes, another one opens.
So it's this energy of kind of wrapping up some kind of phaser situation. And then by the end, maybe in a couple of days, you're gonna start to feel like okay, I have some answers now. And I'm getting very excited about this new adventure, this new path that's coming for me.
Okay, so that is a very beautiful and positive message for all of us at this beautiful, Full Moon in Virgo. And I am just wishing you guys all a very, very blessed week, a very blessed time. This month is really, gosh, it's gonna, it's probably going to be moving very fast and so many planets are changing signs this month. So this month is all about change. So in this Full Moon, I think, really kind of kicks it off. It's kind of like okay, what do we need to wrap up so that we can fly forward.
So, yeah, I hope that this helps you find a little bit of clarity with wherever you are going through. And until we meet again, I am sending you so much love and wishing you the biggest, brightest Full Moon blessings. Okay, darling. All right.