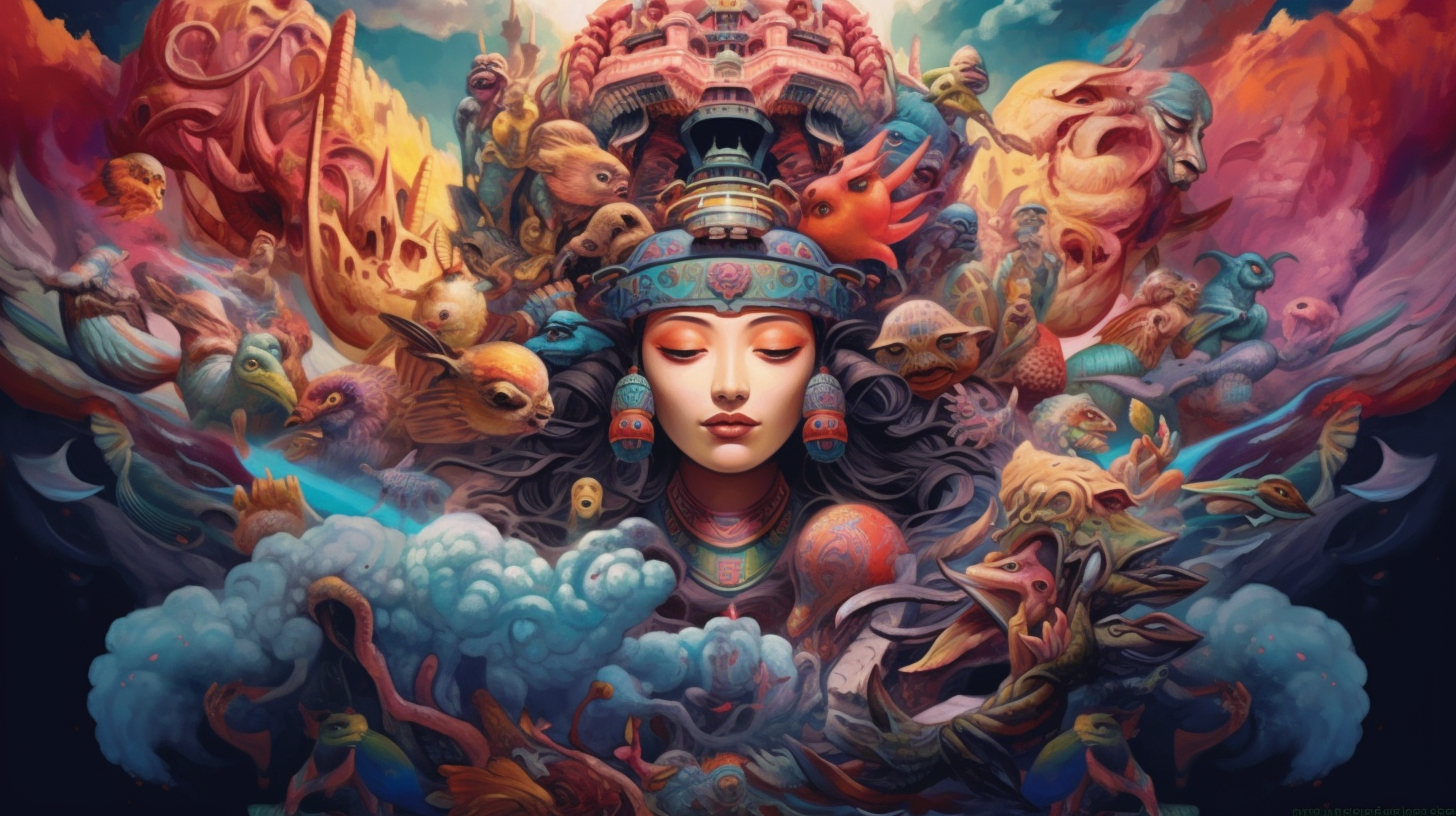 06 Jul

Good Karma Ahead | Weekend Love Tarot Reading | 7/7 – 7/9

Have you been waiting for things to turn around in your love life?

Galena the Mystic says this weekend could bring the start of powerful good fortune in your love life and a release of stagnant, old karma. She's here to help you embrace this opportunity with open arms, so you can shed your past inhibitions and welcome in the new.

P.S. Are the scales starting to balance in your love life? Are you ready for a surge of good romantic karma? Leave a comment below and let Galena know!

Hello, beautiful people here at Cosmic Updates. It's Galina, the mystic, your intuitive tarot reader, and I am back once again with another Weekend Love Tarot Reading.

I'm really excited to get into it based on the energies of last week's reading. They seemed really positive. And I'm hearing a question in my head, actually, of "When will my blessing come?" or "Where is my blessing?" So I don't know, maybe some of you guys have been asking Spirit for that.

But we have the Fool that wanted to come out. And I'm pretty sure the Fool came out last weekend. So I can see that you are definitely at the beginning of this new journey in your love life.

This weekend, you have this sense that the world is your oyster at this time. You can create a lot. So much is possible for you when it comes to your love life. So let's see what else is going on here. However, because this is zero…

Wow, oh my gosh. And the Ace of Swords just fell out of the deck. Y'all, how exciting! Like, you have cut out a lot of not only, I want to say BS, I can't think of another word. I guess I'll say shenanigans. Okay, you've cut out a lot of your own shenanigans, and you've cut out a lot of the shenanigans for others. And I think your energy is just feeling a lot lighter than it has in, I want to say years, years and years and years.

So this weekend, there's just this feeling of clarity, feeling unburdened. It's like in this full sack he has, like, the essentials, right. So you have all the essential tools you need to create a new beginning in love, and that much is clear.

I feel like you're also communicating more clearly, not just to the universe and not just in your mind, but to others. So in your relationships, you're showing up with more clarity. You're being a little bit more particular about what you want and what you mean and what you're willing to tolerate, and what you're striving for.

So because you have so much clarity in your energy, so much wider, it's allowing you to manifest relationships that are able to match that energy. So congratulations on that.

Let's see what else is going on. Especially because at the top of the deck, as I'm sharing this message, we have the Four of Pentacles reversed. And as you can see, the Four of Pentacles is the card of attachment, burden, and hoarding. And then, in the reversal, I can see that you're willing to release a lot of that.

Like, you're just unloading. You're like, "Hey, maybe my relationships don't look exactly how I thought they would at this time. But I can't hold on to the worry. I can't even afford to hold on to the worry about it anymore. Because actually, it's been weighing on me for far too long. It's caused all these other problems in my life. It's caused insecurity, it's caused sickness, it's caused doubt." So you're just willing to release, release, release. And the more you are releasing and cleansing your energy field and cleansing your space, even the more balanced you are.

Oh my gosh, okay, so we have Justice. I can see there's good karma coming for a lot of you in your relationships. We have the Six of Cups on top of the deck. So definitely, there's this feeling of what goes around comes back round. And we even have the Wheel of Fortune here reversed to showcase this.

I feel like you were very aware of your own patterns and your own cycles at this time. So whether you are single or in a relationship…

If you're single, I can see in these cards that you are more aware of the patterns that have left you unfulfilled in relationships or kind of understanding how sometimes it starts with you. Or you're understanding how the relationships that you tolerated in the past were a reflection of your own self-worth, right. And so you're able to kind of prevent those mistakes from happening again in the future.

If you're in a relationship, you're doing the same thing, where you kind of see where conflicts happen in your relationship, or where there's sometimes a lack of balance here. And you are doing what you need to do to kind of nip those patterns in the bud and rewrite them.

And with Justice, this card makes me think of spiritual contracts, especially with the Six of Cups here. So for some of you, you're cutting cords, okay, because we have the Queen of Swords reversed here under that. And so if you're feeling like your energy is really drained by certain people, and I'm getting this message right now that this is not necessarily romantic, but it will make an impact on your love life. So it's important for you to be on top of that.

Certain people, if you feel like they kind of drain your, siphon your energy or you just tend to think more negatively when you're around them, whether it's their fault or not. We're not here to blame anybody. You're just more aware of your energy, okay, because now you know what freedom, what liberation, and what happiness can feel like, what inner peace can feel like.

So we're rewriting some of those social contracts. This could be very literal this week. Good with you rewriting or rescinding or just revising the way that you agree to show up for someone. And the reason you're doing this, potentially this weekend, is so that you can preserve this new beginning.

I think you are understanding that this new chapter you're opening, you're on the precipice of something that can be really great, okay. So I want to warn you, don't play around with this energy. Don't revert to old cycles, okay, old patterns by returning to the old you. You are jumping out of opportunities to show up for other people who are part of your old chapter when you intuitively know that they are not meant to come with you.

Okay, with this Wheel of Fortune reversed here, I think sometimes this card, especially with the Six of Cups, can indicate someone coming from the past, okay, but the Wheel of Fortune reversed also can be a signifier of bad luck.

I want to let you know that if you're feeling this energy in the beginning of the reading, the Fool and the Ace of Swords here, fight for it, fight to maintain it. And I almost hesitate using the word fight because this does not have to be a fight. It's actually a time of ease. Other people could be seeing that you were living in a time of ease, and they might even fight to reconnect with you. They might fight to keep your soul contracts alive.

But like I said, we're cutting cords, right? We're rewriting our contracts so that they benefit us and so that they don't enable other people or enable us to rely on our old cycles and our bad habits. Okay, so preserve this, make sure you maintain healthy boundaries and maintain balance, because it can mess with your luck otherwise. But regardless of all that, you're golden.

I really want to see what is next for some of us in love, like, who is coming in? Who are some of these people that are coming in for our collective? What do we need to know about them? I also just want to say that I love you all. If you haven't heard that today, let's see what this is.

Okay, we have the Eight of Cups. So yeah, this is like a journey that you're going on. And I feel like this person, as I see that the Three of Wands is also on top of the deck, both of these cards can indicate travel or a long journey, especially with the Fool here.

And this person that you are meant to align with, they have also walked away from certain things that they felt dissatisfied by. They're also in this energy of like, what could be possible there. Just, like, keeping an open mind, this person could have Sagittarius energy for some of you. Take that if it resonates, it absolutely does not have to. But I am seeing that they just have this energy of expansion. They're willing to leave things behind if they're not good for you.

I feel like some of you, if you are in a hot and cold energy, because last week, we talked about how sometimes we teeter-totter between our new paradigm and our old paradigm, right. I feel like some of you, you could be in a hot and cold energy with your person. You have a feeling that they're really good, but you might break up with them or even do, like, the breakup fake-out. Okay, let's try not to do that.

I feel like this person would actually respond to that with, like, "Okay, I respect your journey. Like, if you really didn't want to be together, like, it's kind of a bummer because I think so much is possible for us. I would like to move forward with you. But if you see the cuff I'm offering you and it's not exactly your right fit, Namaste, I respect your journey."

And that might actually freak you out or just kind of stun you and make you like them or you'll be like, "Wow, this person is so respectful and so charming. Like, actually, maybe, maybe I'm wrong." And that's okay because it's just this Wheel of Fortune reversed energy. We're, like, we're still going back and forth a little bit, okay.

And we're trying to see our blessings for the first time with new eyes with the Fool card here. So yeah, I feel like that's one of the main traits of this person… is that they have gone on this journey as well. They might not be as spiritual technically as you are. Like, they might not use as much spiritual jargon as you, but this person is doing the work. They know what's up, they understand, okay, "Blessings in my life don't come as easily when I hold on to the past. And I just want to learn, I just want to grow, I want to understand myself more."

And we have the Four of Wands. The Knight of Cups is on top of the deck. Yeah, are you serious? Like, this person who's coming in for a lot of us, really keep an open mind, okay, because this person, they're gonna have a much more peaceful, stable energy with this Four of Wands. This is a wish fulfillment.

I'm getting so emotional right now. And let me tell you guys, I'm not one of those tarot readers who wants to just promise you things. But this is a reflection of work you are doing, like internally. It's reverberating and it's aligning you with someone who can match your energy.

So far, we've been manifesting people who match our energy in some kind of way, whether it's our insecurity or what have you. Now we're aligning with someone from this space. I have freedom and clarity and open-mindedness. And it's allowing us to create something much more stable, something we've dreamt about.

And this definitely could be an offer, or multiple offers, that are coming in. When I say multiple offers, it could definitely be from the same person offering you, like, "Let's go here, let's go there," or, "What do you like? Do you like this?" Like, kind of trying to get to know you and trying to establish this sense of normalcy within your connection so that you can get used to the good life, is what I'm hearing. Just a life that's more joyous.

So, wow, what a beautiful reading. Please comment down below to let me know what you thought about this week's reading. I am sending you so much love and compassion. Thank you. Thank you. Thank you for all your beautiful comments. Thank you so much for being here. And I will see you in the next reading. Okay, bye.