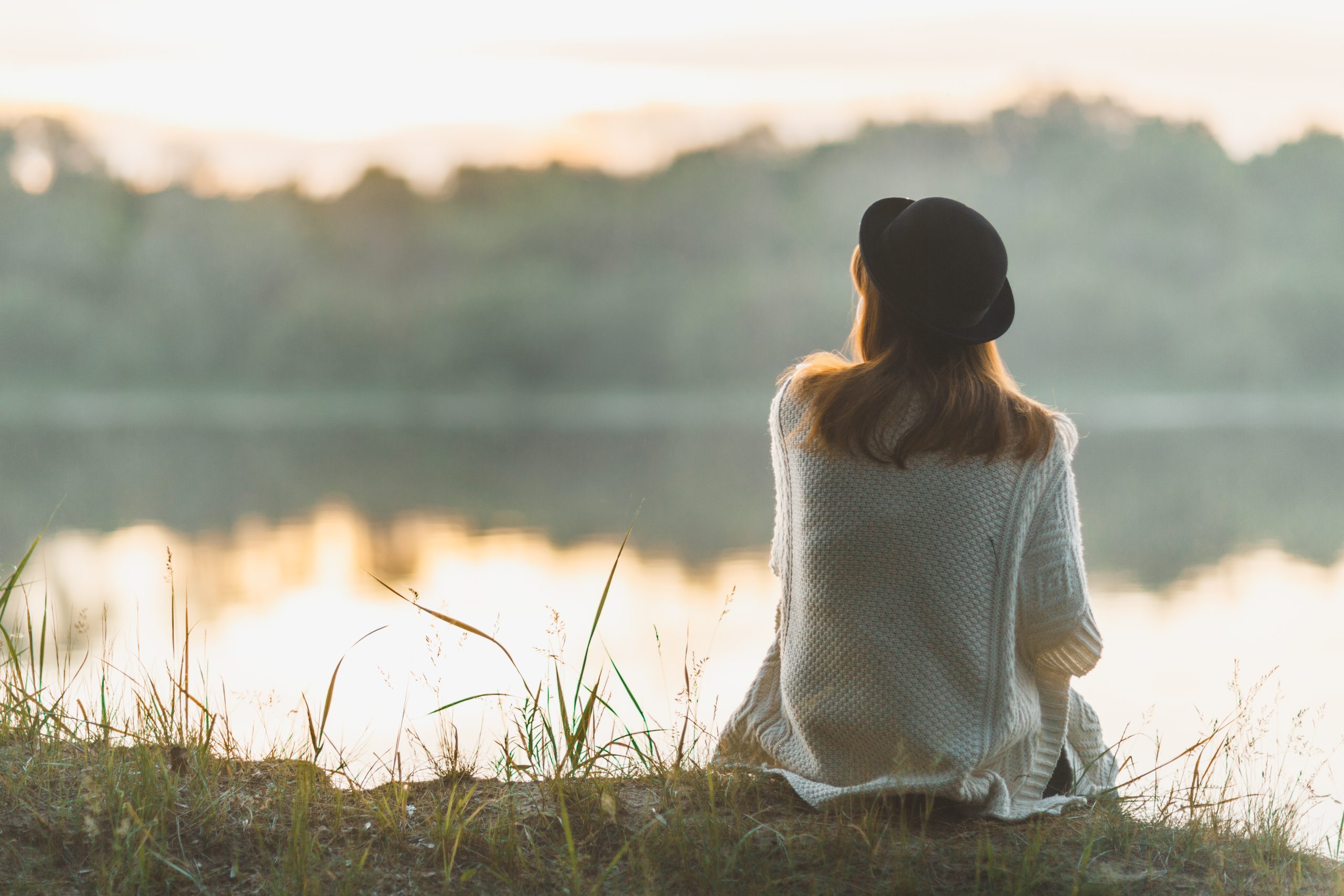 07 Apr

Harmony On The Horizon | Venus Enters Pisces Horoscope

Have you been craving deeper connections?

Even when your heart feels full, is there still a certain intensity you seek in love?

Hopeless romantics, our time is now.

Venus in Pisces has arrived to soothe that bleeding heart of yours. 

Venus, the Goddess of Love, is exalted in the sign of Pisces. So from now until May 1st, you'll be able to enjoy her energy in its purest form. 

You're shifting into a very different influence than what you've been experiencing for the past several months.

Let us explore what this influence means for you and your love life.
Getting In Touch With Your Feelings
Has love been feeling like a game of tag to you?

As Venus leaves the sign of Aquarius and enters the sign of Pisces, it may begin to feel like the chase is finally over. 
While Venus was in Aquarius, love felt stimulating and exciting. Your friendships probably thrived, but what about your romantic connections? 
Venus in Aquarius has a humanitarian take on love. And while it holds love for all, this placement can lack intimacy and tenderness. 
In Pisces, Venus feels everything. Deeply and intensely. 
Pisces, too, holds love for all, but in a warmer, more compassionate sense.
As a result of Venus changing signs, your feelings are likely to shift from being processed through your mind to being processed through your heart.
Venus in Pisces is a fruitful transit for close and romantic relationships.
You may feel called to direct your energy to nurturing deeper, more intimate connections.
However, when Venus is in Pisces, the Goddess of Love is submerged underwater.
And while the element of water is incredibly intuitive, it can also be obscuring.
So, when you find yourself experiencing deep and intense feelings during this time, remember to use discernment to keep yourself grounded, especially in matters of love. 
Boundaries? Who Needs 'Em?
Venus rules your personal affections and values. She is the planet of love, beauty and the arts. 
Pisces, the last sign of the zodiac, is dreamy, enchanting and loves all things mystical and magical.
The influence of their glorious bond feels like a daydream here on Earth.
You'll likely feel waves of creativity and inspiration flowing through you. Artistic appreciation is heightened during this time.  
You might even feel like you're transcending all your limitations and that everything you desire, to have and to be, is all so attainable.

Lean into that!

See what happens if you allow yourself to feel limitless.
It can also feel like you're wearing a pair of rose-colored glasses during this transit.
Venus in Pisces has the tendency to idealize circumstances in money, love and relationships in general.
This can be a financially prosperous time if you plant your seeds right. The influence of Pisces' traditional ruler, Jupiter, lends expansive and optimistic aid to Venus' fondness for luxury.
If you're feeling particularly generous, remember that under this transit money is very fluid and it flows freely both ways. 
Feel free to indulge, or treat yourself and others, just be cautious of overspending.
When it comes to love, you might be feeling a lot more of it for the time being. This is true not just for those near and dear to your heart, but also for humanity as a whole. 
The key to understanding and harnessing the energy of Venus in Pisces is compassion.
Pisces is deeply empathetic and compassionate, and tends to find love for anyone crossing their path.
This transit can create blurred lines. Everything can feel like the truth, so when emotions are running high and spilling over like waterfalls, it's important to discern what is real and what is not.
Pisces is not well known for setting or respecting boundaries, and tends to suffer in love because of this.
Pisces is self-sacrificing when it comes to giving and receiving love.
It's important to balance your boundaries with the windfall of emotion flowing freely through and around you for the next four weeks.
Take care that your personal boundaries are not being pushed, do not allow yourself to be martyred in the name of love.
Now is a beautiful time to be in love.
In love with yourself. In love with a partner. In love with humankind. In love with life itself. 
Use this time from now until May 1st to indulge in your loving and romantic desires.
You may notice a shift in the dynamic of your romantic partnerships.

A new light and fluid quality in how the energy flows between you could occur. And you may no longer feel the need to have your guard up.
Love feels easier and more simple when Venus is in Pisces.

Even if tensions run high between you and whomever you hold close, it won't feel like it matters because you just love them so.
You may also notice that others don't seem to have their walls up so high and it's easier to stay connected.
Venus in Pisces doesn't just favor lovers who come in pairs.
It's a good time to start dating or even rekindle an old flame, just remember what we said about using discernment earlier!
People are typically more at ease with Venus in Pisces; she makes it feel safe to let love in. 
Venus in this position has a softening effect and sort of blurs all the harsh edges. If you are currently dating, and are feeling unsure of how your person feels for you, now is the time to lay your cards out. 
If you're riding solo, you are still entitled to romanticize your own life. Down to the most mundane of your tasks
Create the narrative you want to be played alongside the soundtrack of your life. In fact, creating this soundtrack as a playlist is the perfect little way to add a touch of whimsy and romanticize your day to day.
Whatever it is, just allow it to flow. Appreciate each moment as it comes and embrace the present. 
As long as you are holding awareness for the present moment, there's no shame in hitching a ride on Cloud 9 for a little while. 
Keep in mind one of the most beneficial things you can do for yourself during this time is to cultivate a strong and confident sense of self.
Building a Lighthouse During High Tide
The shadow side of Pisces is the addict, escapist and martyr. 
During this transit, that shadow side might manifest as falling in with the wrong crowd or letting someone in who does not have your best interest at heart.
The tendency to idealize love and romantic situations under this Piscean influence is not rare. Romance feels extra exciting because everything feels so possible. 
Getting clear on where you stand, what you want, and most importantly, what you deserve, will help keep you from slipping into the trials of delusion that Pisces is so familiar with.
There's no shame in allowing yourself to be swept off your feet when it feels right.
Practice relying on your intuition, which can also be heightened under this transit.
You may even be made to feel like you need to sacrifice something to receive love. 
Most importantly, you are worthy of love just as you are. And that will never change!
It's true that sometimes we need to let go of things to move forward, so if it feels right, do it!
Remember to use your better judgment if situations like this arise. You don't want to make a sacrifice or commitment that leaves you resentful or falling into martyrdom.  
Watery Pisces energy may tend to cloud emotions, but it doesn't obscure intuition, so don't ignore any second thoughts or gut feelings that come up during this time.
Dream by the Daylight, Dance by the Moonlight
Venus has a taste for the finer things in life.

With the goddess of love and beauty in the generous sign of Pisces, it's the perfect occasion to invest in yourself and your pleasures.
Indulge in your imagination. Create free-flowing artwork from your heart, don't worry about how it looks. Just allow yourself to create. 
Amorous love is in the air. Plan a romantic date. Write a love letter. Or take yourself on a date!

The Piscean influence of this transit can cause one to retreat when disappointed. Combat this urge by treating yourself to a skincare treatment or a new perfume. Venus is the goddess of beauty after all!
Spiritual growth is a prosperous way to utilize this transit to its fullest potential.
If you're the mystical type, take time to refine any spiritual practices you dabble in. If you're feeling called to invest in your spiritual well-being, something as simple as starting a dream journal is a beautiful way to begin!
Curate your living space. What aesthetic do you wish your living environment to reflect? Now is the perfect time to start piecing your dream home together. 
Take advantage of this transit by stopping to smell the roses for as long as you want.
Venus loves for love's sake, so feel free to do the same.

Your heart will thank you for it.
Peace & Love,
Minerva Avalon
P.S. Where do you see the most beauty in your day-to-day life? Where do you see beauty in yourself? Share what is beautiful to you with me in the comments below!