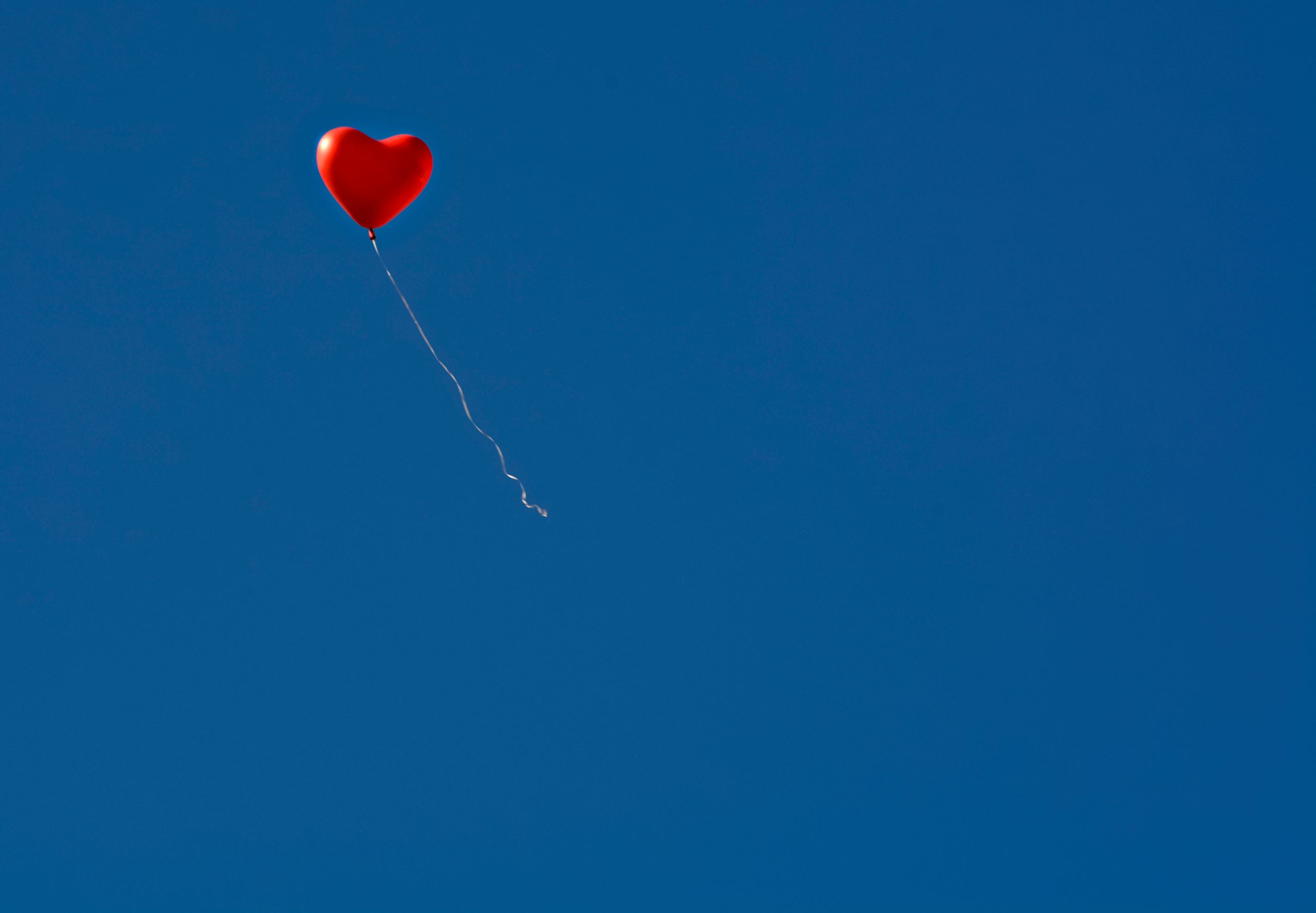 01 Apr

Is It Time To Let Go? | Weekly Tarot Reading | 4/2 – 4/8

A big decision could be on your plate this week as you figure out what to leave behind and what to bring with you into the spring season and beyond.

Our newest reader Deco is here with an insightful look into your week ahead, so you can see your situation through fresh eyes and choose the best direction for your life and relationships. Enjoy!

P.S. The energy of Major Arcana card Judgement was strong in your reading this week… is there a situation happening in your life that you might need to judge differently than you have in the past? Leave a comment below and let Deco know!

Hi, everybody, my name is Chelsea. And I'm so excited to be reading for you for the week of April 2 through April 8.

And I want to start by saying that this is a really transformational time of year. We're just entering Aries season, which if you're not familiar with zodiac is the beginning of the zodiac calendar.

Aries is the first sign of the zodiac, which means it's all about new beginnings, fresh starts doing things for yourself. It's also a sign of self, you know, and this is also the season spring. We just entered spring, which again is a time for us to be starting new things in our lives, doing things that we're excited about, things that we've been wanting to start.

And what I really want to do with this reading today is kind of pinpoint how we can start fresh this season, but also specifically for this week, what do we need to know? So let's jump into this and see what are some things that you need to know for this season?

First, let's think about what needs to be left in the past. What do we need to leave behind us with winter and not bring forward with us into this new fresh beginning for ourselves? Okay, let's start with this.

We have the Queen of Cups in reverse. And the Queen of Cups in reverse really is someone who's struggling with emotions, right, having big emotions that are getting in their way. Like, having almost an overwhelm of emotions, where it's feeling like you just have too many feelings on your plate at once.

And it's a really hard time to pinpoint in what we need to let go, right. Now we also have the Seven of Swords in reverse, which is telling you that we really need to be focusing on being honest with ourselves and making sure that we're not trying to pull one over on ourselves and really taking a hard look at how we've been living our life leading up till now and how we can make sure to move forward from here so that we're not stuck in this emotionally volatile state, right.

Now the last thing I see here is something to be left behind. This is the Ace of Wands. I feel like maybe you were looking for a new beginning. But you know, when the Ace of Wands pops up upright and reading like this, it makes me think that there is opportunity for a fresh start.

So if we can get your emotions in check, be a little bit honest with yourself as you're reflecting on your journey up till now, I feel like there will be opportunities moving into this season, okay.

Now, let's see what we need to bring into this season with us that we already had along for the ride for the last few seasons. Maybe it was just during winter. But what's something that we need to continue doing – a wild card popped out – The Lovers.

My friends, the Lovers can mean a lot of different things. It can mean relationships, it can mean really working with other people to work toward goals, but also to make decisions. And to start thinking about the dualities of life. What kind of things do you need to be focusing on, as far as choices go?

You know, I think that it's important to lean into those relationships. As we move into this season, you must have someone in your corner who is there for you. And if you don't, then you definitely have your decision making in your corner. You have a sound mind and can weigh your decisions carefully.

Now let's see what else we need to bring with us. Okay, so I see a lot of responsibility, the Ten of Wands would recommend – don't recommend – it would suggest that you are at the end of a really long journey. And you're feeling that weight, that heaviness, that struggle to just like push toward the end.

And it's almost like a questioning time where, like, "Is it worth it? Is this something that I need to be taking with me?"

And when it's here, this Ten of Wands, and what we're bringing with us from winter, it makes me think that this is something that you need to see through to the end. Again, you got that decision making or those people that are supporting you through this big journey. And I think that this is something that you're going to have support through as you continue.

Now the Ten of Pentacles is also in reverse. It seems like, I don't know, like you're struggling with this end of the journey. There's also a sneaky Judgment in here. Ten and ten makes twenty and twenty is Judgment in the Major Arcana.

So I really think, again, it comes back to your decision making skills. I think you need to figure out what your priorities are, and decide what you're investing in.

Really, I feel like the thing that you need to be focusing on going into this next season, things that you've been considering already, is whether that journey has been worth it. Or if it's something that needs to be, like, go up, because maybe it's something that you've been putting so much effort into and there's been something deep down that makes you question if this journey, this struggle that you've been dealing with is worth it…

Because Ten of Pentacles in reverse, guys, It could mean, like, just feeling… I don't want to say "collapse"… but it feels like things are falling through your fingertips, things that you've been working toward for a long time.

And with the Lovers and Judgment in this reading. I really think that you need to be considering how to move forward but thinking with your logical mind weighing decisions, doing what feels right for you.

Okay, now, let's move into what new thing, what new focus, new state of mind, do we need to begin at the beginning of this season? Okay, let's see, what do we need to start fresh doing, maybe changing for ourselves, to ensure that this is a fresh season for us, a new beginning…?

Okay, so we have the Three of Wands. That's telling me that there are endless opportunities. Honestly, this spring season, this birthing kind of season where we're looking at beginnings, and we're looking at new opportunities and fresh starts, this is what you want to get.

The Three of Wands, my friends, is about endless opportunity. And seeing all of those opportunities on the horizon that are just waiting for you if you can just open your eyes and see them for what they are.

Now, let's see what else. Okay, the Ten of Swords is in reverse. This is telling me that whatever baggage you've been bringing, like, that heaviness… and it's interesting that we had two times in that last reading, where we had to kind of weigh our options.

This is telling me maybe it is time to let go, maybe it's time to make that hard choice and decide whether that's something that needs to come with us or needs to be left behind. Because I think, more than anything, we just need to be thinking logically.

And this Ten of swords in reverse, it's moving on from a painful chapter. But it's not just the choice. It's like a mindset knowing that if we focus on those negative things, then we're going to keep those things in our life. If we can just move forward and try to think of things in a different new way, then it's going to help us to move forward into these new opportunities that have been presented to you.

So let's pull another card Ten of cups in reverse. So, my friends, one thing I didn't mention at the beginning are that all of these tenants are the end of a journey. So the Ten of Cups, the Ten of Swords, this, the Ten of Wands, and the Ten of Pentacles are all about the end of a journey.

Eight through Ten are all about, like, a smaller journey than the Major Arcana, for instance. And with all of these here, it's telling me that you aren't at the end of a chapter that doors well. Well, closing a door doesn't seem like a positive thing. I do think that these are chapters that are ending things that were a struggle for you, that you're able to move on from.

And the Ten of cups in reverse, specifically, to me is about relationships and your emotions. So when the Ten of Cups is in reverse, my friends, it's all about kind of considering your relationships, considering your support systems, and making sure that the people that you're moving forward with are supportive of you and aren't giving you that negative mindset that we're trying to get rid of in this season.

Again, we have numerology happening here and Judgment is hiding in this reading, too. So again, I think the name of the game right now is Judgment, my friends, and using your better decision making skills to make sure that the things that you're moving forward with are things that are worth your time and worth your energy and something to really invest in.

But Judgment is also about knowing what to leave behind that could be negative mindsets that could be feelings of over, like, too much responsibility, you know. I think we really need to consider for ourselves what needs to be left in the past so that we can have these fresh chapters.

Okay, now, I'm going to do one more reading. And I'm going to ask how do we manifest our dreams this season? How do we manifest our dreams this season? And remember, manifestation isn't just about mantras. It's also about action. Manifestation doesn't necessarily mean that everything is going to work out exactly as you want it to. It takes effort and it takes focus and it takes clear headedness. You need to know what you want and go for it.

And this Emperor in reverse is telling me either you're getting a little bit stuck on your journey and being a little bit stubborn about how you're choosing to get there. Or you're lacking direction, the direction that you're hoping for. You're lacking that, like, leader mentality to be able to make these things happen for yourself, my friends.

Worried about this journey and whether it is going to be worth your time and your energy. I feel like there's a little bit of a, like, questioning in your mind about how you make these things happen for yourself.

But, guys, the Lovers is out again. The Lovers, again is about leaning on people who support you, and I really believe that there is someone around you, whether that be with you or literally around you, that is going to help guide you in the right direction.

But again, remember this could also have to do with your decision making skills and really being able to think clearly about what makes the most sense for you moving forward. So, my friends, I think there's a lot to take away from this.

First of all, I think the name of this reading is Judgment. It's up to you, what you leave behind and what you take forward with you. And what you want for yourself is going to take some really careful decision making both by yourself but also with the people that you love and who you know have got your back. Okay, lean into those people.

Sorry cat has decided to make an appearance. Everyone say hi to him. Already, he's my little familiar…

But lean into this season, lean into these fresh starts and remember that you have people on your side. You just have to figure out who's really got your best intentions at heart, and then move forward as you see fit. Best of luck. See you next time.