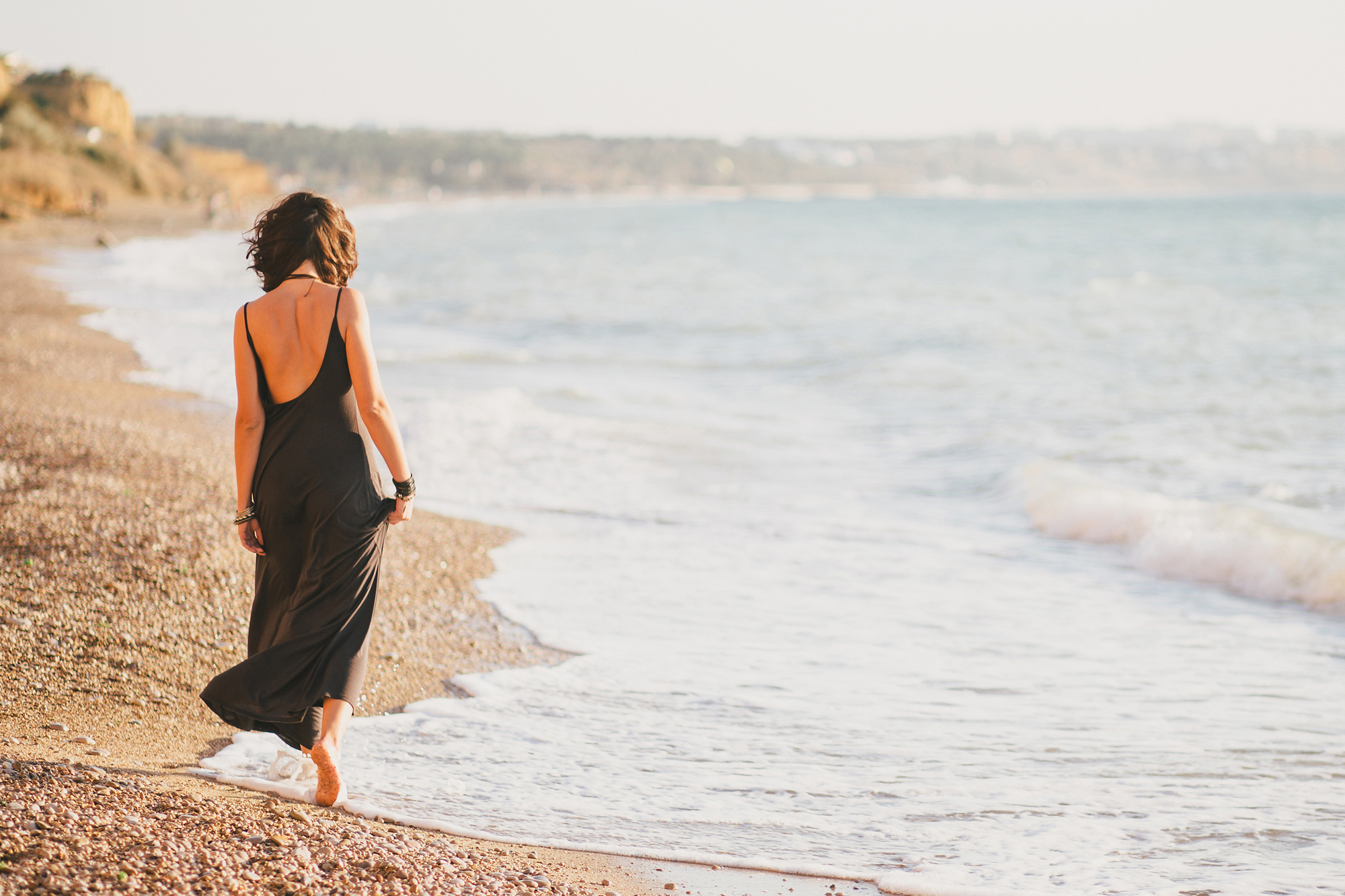 20 Sep

Is It Time To Walk Away? | Weekly Tarot Reading | 9/19 – 9/25

Hello Tarot Family, 

Change is definitely in the air! 

It might feel a little overwhelming at first, but one way or another something is shifting. 

This kind of change has been a long time coming, and it might not feel totally clear to you just yet. But in the week ahead you will start to see where this is all going. 

There is plenty of support if you're willing to receive it, and any uncertainty could easily be replaced by a feeling of excitement. 

So let's jump right in and take a look at your cards for the week ahead.
Card #1: Eight Of Cups | Leaving The Familiar
Have you experienced all that you can from a particular situation, and now it's time to move on? 
The Eight of Cups symbolizes searching for something new, letting go of the old, and walking towards the unknown. 
You may have naturally outgrown something or someone you once thought was important to you. 
This doesn't mean you can't return again with fresh energy and new eyes. However, it does mean things are ready to change, and you likely know what that might be. 
In the card image, a person is walking away from eight cups stacked behind them. They are leaving in the middle of night, which could indicate it isn't an easy decision, and may be one they want to hide or keep a secret. 
Perhaps you don't want to disappoint a person in your life by telling them how you are feeling. So you could be trying to make this change without anyone else knowing. 
In the night sky, a moon is seen as both waxing and waning. This implies that the transition you are experiencing is no small matter, but is related to something that's been with you for a while. 
Perhaps a long friendship, relationship, or job situation has become boring or no longer interests you in the way it once did. 
Whatever the case may be, deep down you know it's time to make a change. 
What you need to let go of isn't necessarily bad. Rather, you know there is a higher calling, or a deeper sense of contentment that can be found elsewhere. This is a natural process, and while it may be challenging, your joy and sense of contentment may depend on it. 
In the image, the cups are stacked in an almost perfect order, aside from the one cup which sits awkwardly in front of the others. This is another sign that something is a bit out of place, and the only way to truly move forward is to step out from what you already know and into something new. 
The Eight of Cups is a call to adventure. It represents the quiet whisper of destiny that you may be feeling. Is there more out there for you? 
You will have to brave a journey into unknown places to find out. You might start to feel excitement this week as the rich possibilities of your future start to call to you. 
Like waking up before the sun rises for a road trip, a journey is before you, and what the day holds is still unknown.
Even if you leave physically rather than symbolically, you might not be leaving forever. Stepping out and away is a chance to gain a fresh perspective, which you may or may not bring back to the life you already lead. 
But first, there is something you need to experience or explore for yourself. 
So don't be shy, life is calling to you. Say goodbye to the old and begin your journey into an exciting new dawn. 
Your next card is letting you know there are great possibilities if you are willing to step out from what you've become accustomed to. There may even be a mentor or romantic connection that will help you make that move and step out beyond your comfort zone.  
Card #2: King Of Pentacles | A Chance For Success
Have you met an established or wealthy older person? 
The King of Pentacles represents stability, ambition, and can often be a sign of great prosperity to come. 
The King of Pentacles has mastered the material realm, and now sits on his throne watching over his kingdom. His cloak is covered in grapes, symbolizing the abundance that can come with hard work and patience.
If you consider your first card along with the King of Pentacles, it could be a sign you desire more stability, abundance, and mastery in your life. 
While some might settle for what they have right now, there is a desire in you that won't be quenched until you feel like you are master of your domain. 
Mastery of one's life shows up in different ways for different people. The King of Pentacles is the final card in the suite of pentacles, which represent the earth element. 
The earth element symbolizes your money, the body, and all of the physical world. It's possible you are seeking to secure a higher salary so you can provide for yourself and your family. Or, you might also want to nurture your health and build your body to its peak condition. 
Regardless of how this is showing up for you, the King of Pentacles is an auspicious sign. This card can arrive when a powerful completion has occurred in your life, such as reaching a financial goal, succeeding in your career, or triumphantly breaking through a health problem. 
The King of Pentacles can also symbolize an influential figure in your life. Someone who is business savvy, with refined taste and down to earth know-how could be making an appearance. 
This person is someone who knows what they want, and knows how to get it. 
Don't be surprised if someone has been taking note of you and reaches out this week to either take you under their wing, or to offer you an opportunity you won't want to pass up. 
It's possible the yearning represented by your first card, the Eight of Cups, is the allure of a new opportunity. So while you might find yourself needing to leave something behind, what's ahead will be very attractive. 
It might not be easy, but the potential of this new opportunity will keep you right on track.
In the case of a relationship, the King of Pentacles could represent an older individual who is settled and available for love. They will be stable, financially successful, and capable of giving generously. 
Still, if you're having trouble making the choice before you, or you don't know how to make the transition, your next card is a sign you will be lovingly supported in the process.  
Card #3: Queen Of Cups | A Supportive Friend
Would it be helpful to get things off of your chest right now? 
The Queen of Cups symbolizes warmth, compassion, and femininity. She is the ultimate counselor and a reminder to tap into your intuition. 
When the Queen of Cups arrives in a reading, it may mean you are experiencing a lot of emotions. 
The Queen sits lavishly on her throne by the ocean, a symbol of the unconscious and the emotions. She is a master of the creative, intuitive, and feeling world. Few cards are as emotionally adept as the Queen of Cups. 
Particularly considering your first card, the Eight of Cups, you might be feeling a lot of different things regarding your next steps. This is a perfect time to get in touch with your emotions, and find a way to express yourself. 
When representing a person, the Queen of Cups is the type of individual you can tell anything to. This person is highly sensitive, compassionate, and could help you wade through the uncertainties that may be swirling inside of you right now. 
So reach out to that best friend, your counsellor, or to a professional who can help you untangle what you are experiencing. 
It could be you are just needing to talk it out, or let someone in on what you are going through. 
Ultimately, the Queen of Cups is a great sign that you will be supported and that what you are going through now will only make you a more whole person along the way. 
The Queen of Cups also represents the deep unconscious realm, so if you're unsure of what you are feeling, or can't really put your finger on what needs to change, this is totally normal. 
Take time to ask yourself some questions, or find someone who can help guide you to the core of what you are experiencing. You'll be all the better for it, and the answer won't be out of reach. 
Ultimately, be kind to yourself, and willing to ask for help. There's nothing you can't accomplish, just take your time and remember to connect with your intuition and deeper knowing. 
Whatever is shifting in your life right now, there is room for gratitude. Nothing stays the same, and if you are willing to accept the possibility that things are moving towards a better and brighter future, letting go can become a little more graceful. 
Something is definitely changing for you. Whether it's in your life, or something inside that is ready to shift, the Eight of Cups is a sign to start listening to this desire to move forward. 
It could be there is a new opportunity which has put your current life in focus, and reminded you there is more you want to explore. The King of Pentacles could be this sign. So stay open to big opportunities, chance meetings, and people who want to help you achieve your goals. 
Even when we are moving toward something better, letting go and feeling clear about what needs to happen is stressful and can take its toll. Be sure to reach out to supportive friends or family, and let those people who want the best for you in on some of what you are going through. 
The Queen of Cups is a sign you will be met with support, compassion, and guidance. 
Change is natural, and you deserve the good things that are coming your way!
With love,
And in service,  
Jonathan Lionheart
P.S. What in your life have you outgrown? What about this change is scary or challenging for you?  You can leave me a comment here on our blog, and let me know!  
P.P.S. If you're feeling unclear about what needs to change in your life, or you'd like some help making a big decision, you can schedule a private reading with me here.