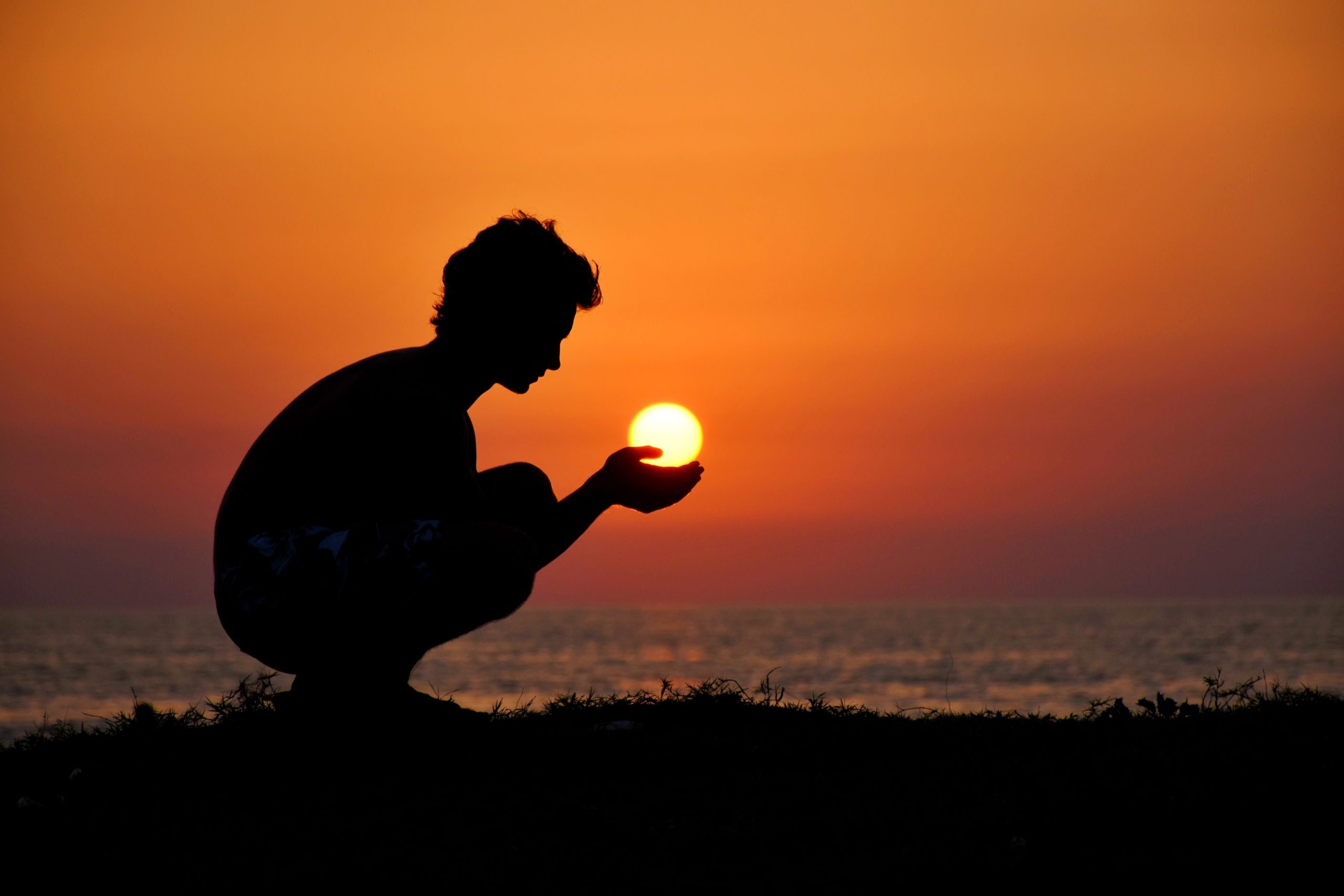 30 Jan

Is It Too Good To Be True? | Weekly Tarot Reading | 1/30 – 2/5

Hello Tarot Friends, 

This is Jonathan with your Weekly Tarot Reading. 

While there's always room for improvement, the truth of the matter is, right now, you are headed in the right direction. 

If you don't feel it yet, then don't be surprised if you start to see what you've been wanting with even more clarity this week. 

The question won't likely be what you are wanting, but if you're willing to commit to heading in that direction consistently. 

This will be a one step at a time endeavor, and you're going to want to watch out for big distractions that could swing you off course along the way. 

There's a lot to look forward to this week, but also plenty of potholes to avoid. So let's take a look at how you can make the week ahead full of promise. 
Card #1: Temperance | Stay The Course
Could you use some tranquility in your life right now? 
The Temperance card represents balance, patience, and staying on track with what you are wanting in your life. 
When the Temperance card arrives in a reading, there's a good chance you could be feeling clear about what you are wanting to achieve. 
What's becoming clear for you could be something in your professional life or in your relationships or any number of areas of your life. That being said, the Temperance card tends to have a spiritual undertone to it regardless of how it's showing up externally. 
This could be a sign you are lining up with something very significant to your overall growth.
As you can see in the card image, the angel has one foot on land, and one foot in the water. This symbolizes a balance between the unconscious realm and the material realm. 
What this means for you is what you want is connected to a core element of who you are. Even just knowing the truth of this desire can begin to align your life with a path that will lead you right to your dreams. 
The Temperance card is asking you to structure the things around you, including your thoughts and actions, towards a higher goal. 
It simply won't be enough to keep your dreams hidden away in your mind and heart. Instead, it's time to start bringing in what you will need in order to get where you're going, and to let go of (or reorient to) what isn't on track for your goals. 
If you look at the image, behind the angel is a narrow path leading to mountains with the sun rising behind them. The narrow pathway is a reminder that what you are wanting will take some discipline and precision.. 
So take your time, and listen closely. With each choice, you might ask yourself "is this bringing me closer to who I want to become, or further away?" 
The sun itself represents your goals and your spiritual aspirations. While it may be in the distance, it is rising, which means as you get closer to your destination, it will become easier to make the right choices. 
Anytime you make a decision to grow, or move on towards bigger and better things, there can be a simultaneous sense of loss involved. Even if you are more than ready to get to the next phase, there can be some sadness that rises up as you begin to walk away from where you have been. 
Your next card is all about this. So don't get stuck in the past, particularly if you know it's time to move on to your future.
Card #2: Five Of Cups | Glass Half Full
The Five of Cups symbolizes loss, disappointment, and can sometimes be a sign of needing to make a sacrifice. 
Did something turn out in a way that has left you feeling disappointed? Maybe a relationship didn't work out the way you wanted it to, or a friendship has suddenly become toxic. 
If this is the case, the Five of Cups is a reminder you can always look at things from a different perspective. Even if the situation at hand seems totally bleak, there are always other options available to you. 
In the card image, the man stares obsessively at the three cups that have spilled. He is beneath a gray, gloomy sky, and he's clearly mourning the loss of the three cups. 
He doesn't seem to even notice the remaining two cups, which stand behind him. This is an indication you could be overly focused on the past, or on something that seems to have gone wrong for you. 
In fact, it could be taking up so much of your attention you're unwilling to move on to the opportunities ahead of you. 
The man in the image could cross the bridge and make his way to the castle in the distance, but instead he remains where he is, locked into his negative thoughts and emotions. 
This is a call to let it go. 
That being the case, letting go can be easier said than done. Some things just take time. So in the meantime, the Five of Cups is a reminder to put your attention on what's positive in the situation, and what's next to come. 
The Five of Cups can also be a sign you are being faced with an important sacrifice. It doesn't have to be a negative sacrifice, but a situation where you lose one thing in order to gain another. 
If this is the case for you, honor what you are leaving behind, and know that what you are moving towards is for the best. 
In fact, your next card could be a sign there are a number of choices set before you. So you'll want to make sure you're not following an illusion, but making a solid choice that can truly take you where you are wanting to go.
Card #3: Seven Of Cups | Choose What's Real
The Seven of Cups can be a sign of too many choices, illusions, and indecision. Most of all, the Seven of Cups is a warning not to give in to seduction, temptation, or addiction. 
As you can see there is a man looking at seven cups floating in the clouds. Each cup contains something different. Some of the items could be very positive, while some might be negative. 
These cups are in the air to symbolize many options that could be "up in the air." It can also be a sign that what is enticing you could just be illusion or fantasy. 
So you'll want to make sure the choices you are involved in are based in solid reality, and not only castles in the sky. 
This doesn't mean not to dream, or to keep hope fresh and alive. 
What it does mean is you could be coming across some options that feel too good to be true. These are the kinds of things to be careful with at this time. 
The Seven of Cups can indicate a time when some of your lesser desires could run a bit wild. So if you find yourself pining for something in a way that disrupts you, or if there are seductive options showing up and pulling on you, it's a good time to revisit the wisdom of the Temperance card. 
We see this kind of moment in both the story of Buddha under the bodhi tree, and Jesus when he goes to the desert. 
Each of them, on the verge of a massive breakthrough, were tempted by the desires of the world. So pay attention to the places in you that might be "hungry" for satisfaction. 
These parts need to be nourished, but by something that will actually feed you, rather than sending you off in the wrong direction. 
You are on a powerful path towards wonderful things, so don't dip down into unnecessary distractions, or fly too far away into unfounded fantasies. 
Stay rooted, and remember the beautiful goal you are walking towards, represented by the sun in the Temperance card.
Slow Is Smooth, Smooth Is Fast
The old saying above is a reminder to take your time moving towards what you are wanting. There is no need to rush right now, and the Temperance card is letting you know if you're willing to align yourself with what you are wanting, you will certainly find your way. 
Considering your second card, the Five of Cups, you are being called toward something important to you, but you might need to make some sacrifices. 
Even if it's the sacrifice of turning away from old memories, or a grudge you've been keeping, the time is now to refocus on the positive. 
Doing so will help direct you towards your future in a powerful way. And you'll want to be firmly rooted in what's real and what you want, as you might come across a number of distractions this week. 
The Seven of Cups could indicate illusions and distractions flying into your life. Choices could feel complicated, so return to your center, and keep your focus on what you truly want. 
You're doing great! 
And certainly, the best is yet to come. 
With love,
And in service, 
Jonathan Lionheart 
P.S. What are you ready to commit to in your life? What will you need to let go of in order to achieve it? You can leave me a comment here on our blog, and let me know!  
P.P.S. If you'd like some help finding clarity around your next moves, or you'd like help letting go of old baggage, you can schedule a private reading or Embodied Alchemy session with me here.