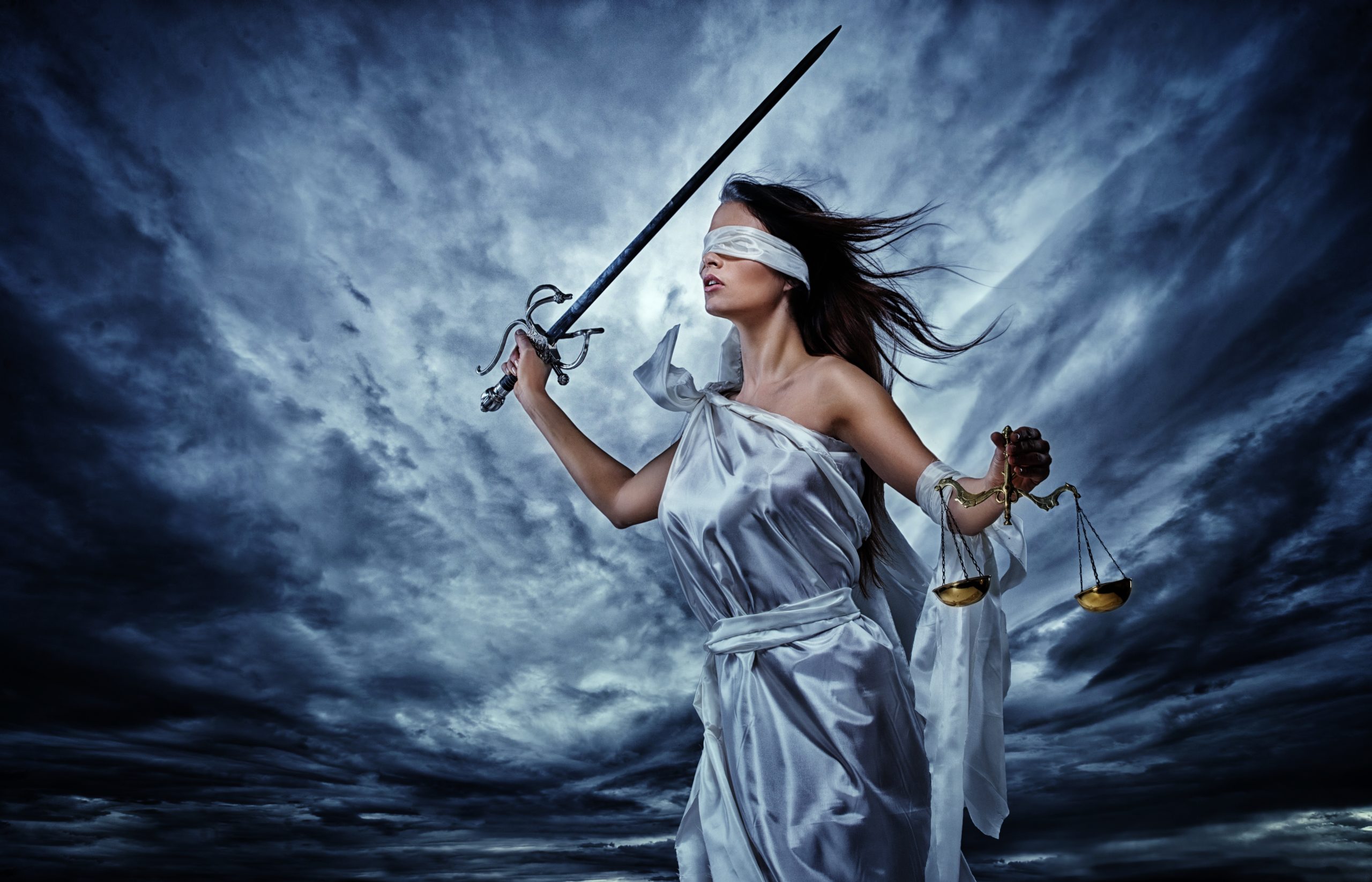 02 Oct

Is This Fair To You? | New Moon In Libra

Hello to all our New Moon lunar gazers,

Have you been thinking lately about how you can bring more balance into your life?

You're not alone. So many of us have been going through a topsy-turvy time lately. If this is you, don't despair – our favorite Cardinal Air sign is here to help!

The upcoming New Moon on October 6th 2021 falls in the sign of Libra. For fans of the New Moon phase, you will know this time of the month is the perfect time for manifestation.

For those new to the magic of the New Moon, there is a reason you're reading this right now. The universe is listening to you and it wants you to know that balance is coming – so hold tight!
Time To Balance The Scales
If you are a Libra, or you know a Libra, or you have lots of Libra energy floating around in your chart, then you'll already know about the harmonious, calming energy that Libra can bring.
This is a sign that values peace over conflict. Libra also believes strongly in fairness, justice and equality.
A challenge for Libra is to find a way to deal with conflict while maintaining harmony within. This is why so many Librans have a tendency to avoid conflict!
Libra sits in the middle of the zodiac which is very fitting as it is represented by the scales. The scales are a perfect representation of Libra, as this sign is eager to find balance in all areas of life and achieve harmony.
In the Chinese Zodiac, Libra's equivalent is the Dog. 
The Dog is a member of the Third Trine, a group of animals that are known for their courage, humanitarian desires and need to make the world a better, fairer place. 
Dogs are known for their loyalty and sense of justice – just like Libra.
Do you feel that you need more balance in your life, whether it's within yourself, your relationship, work or any other area of life? 
If so, the New Moon is here to help.
How the New Moon in Libra Enhances the Last Full Moon in Pisces
Am I correct in thinking that the Full Moon in Pisces two weeks ago was pretty transformative for you? Exhausting, even?
What emotions rose to the surface? What revelations sprang to light?
I truly hope you took good care of yourself in the aftermath! 
Remember, Pisces is the last sign of the zodiac and, in a way, it encompasses all of the signs in one which ultimately leads to unconditional love.
Whatever challenges you faced and whatever emotions arose, it can be helpful to acknowledge how they brought you closer to your soul path and the greatest version of yourself. 
No matter how difficult it is sometimes to reach this version of yourself, try to always remember you have the strength and ability to do it.
The lunar energies are here to help you get there!
So how can Libra help us do this after the powerfully emotional Full Moon in Pisces?
The New Moon is, as the name suggests, a time of new beginnings. Time to start afresh. The revelations and conclusions you reached since the Pisces Full Moon are likely to become clearer to you. 
The Sun, Moon, Mars and Mercury retrograde are all in Libra now. That means some pretty powerful Cardinal energy surrounds us! 
And what is Cardinal energy most famous for? Leadership. 
Take Charge of Your Emotions
Part of the power of the Full Moon in Pisces was enabling you to get in touch with your deepest emotions, as well as the emotions of others.
Libra's Cardinal energy now inspires you to take action on what you discovered. 
So, for example, let's say you discovered during the Full Moon in Pisces that your spouse was unhappy with the dynamic in your relationship. 
Perhaps they felt they were giving too much and receiving too little, or that one person was being too critical of the other, or one was taking more than their fair share, etc.
This type of stuff takes a while to process! Once processed, it's the role of the New Moon to start afresh.
How better to balance the powerful emotions of Pisces than with the balancing act of Libra? 
So, going by the previous example, upon being hit with these realizations during the Full Moon, during the New Moon in Libra it's time to take action.
So if your spouse is unhappy with, say, one person doing more chores than the other and they revealed this during the Pisces Full Moon, New Moon in Libra encourages something like the following:
   

Setting out a weekly schedule to ensure each person is doing their fair share of chores.

   

Appreciation methods: Reminding one another regularly how much you value and appreciate each other.

   

Spending quality time together doing something you both enjoy.
And, of course, this applies to any situation or experience you had during (and around) the previous Full Moon.

Perhaps the realizations came about yourself, perhaps they came in your relationships, maybe they came in relation to your career – whatever the situation, Libra's Cardinal energy is now here to help you manifest your desires and dreams.
How to Harness the Energy of the New Moon in Libra
So now onto the exciting part – how can you make this New Moon in Libra work for you?
Manifestation is a big one. To manifest, you just need to will your thoughts into reality. It might sound Harry Potter-esque but those of you who have been manifesting for some time will know there's nothing fictitious about it, and those of you who are new to it only need to believe.
When you harness the energy of the New Moon in Libra, bear in mind the qualities Libra is most famous for: balance, harmony, justice, diplomacy and beauty.
New Moon in Libra energy is especially good for:
   

Building your self-esteem if you feel insecure about your appearance

   

Finding harmony in your relationships

   

Finding balance in your working environment

   

Balancing your internal energies with meditation, yoga and other spiritual practice

   

Building bridges with others where there has been conflict

   

Setting out a plan for humanitarian causes you are working on or interested in
You can harness New Moon in Libra energy by:
Positive Affirmations:
These always work brilliantly.
An affirmation is a phrase or sentence you repeat to yourself regularly so that you can really start to believe in it.

For example, something like, "I am beautiful" is a positive affirmation you could repeat to yourself 50 times in the morning and 50 times before you go to sleep at night.

The idea is that it helps to rewire your mind so that an old thought pattern is replaced with a new one. This helps you to move forward with your life without toxic or negative thought patterns holding you back.
Some good New Moon in Libra positive affirmations are:
I will find balance within myself
I will find harmony in my relationships
I will make a difference in this world
I love the way I look 
Setting Intentions
New Moon energy is very much about setting intentions. To set an intention, you can either speak your intentions aloud or write them down. An example of an intention is:
I believe in my personal power and my ability to move forward as the best of myself. I will harness the energy of Libra, which is to find balance and harmony, and to be fair and honest in my dealings with others.
When you speak your intentions aloud or write them down, you are sending a message to the universe of what you want to do. The universe will hear your call!
Bathing Rituals
Water is a powerful element. The astrological water signs, Cancer, Scorpio and Pisces, are known as the most psychic of the zodiac and also the most in tune with emotion.
You may feel drawn towards performing a bathing ritual during this New Moon, which helps to cleanse you spiritually as well as physically.
Soaking in the bath (perhaps with a few drops of essential oil mixed with a carrier oil) while envisioning the future you want and the balance and harmony you wish to see is a powerful way of connecting to yourself on a soul-based level and connecting to the lunar energy.
It's Time To Balance The Scales
So much can happen to us during Full Moons and it's during the New Moon period that we stand up and say, "Right, this is when I'm going to make a difference!"
We can sometimes become stuck in limbo, not knowing what to say, how to act or which direction to go in. 
But when the New Moon is at its peak, we have the ability to tap into our inner motivational fire and conquer the inhibitions that threaten to hold us back.
I hope this article about the Libra New Moon is helpful to you.

Many Blessings,

Sarah Stormrider

P.S. Are there new realizations you're having about the balance of give and take in your relationships? What are your intentions for this new moon? Let me know in the comments below. I can't wait to hear from you!