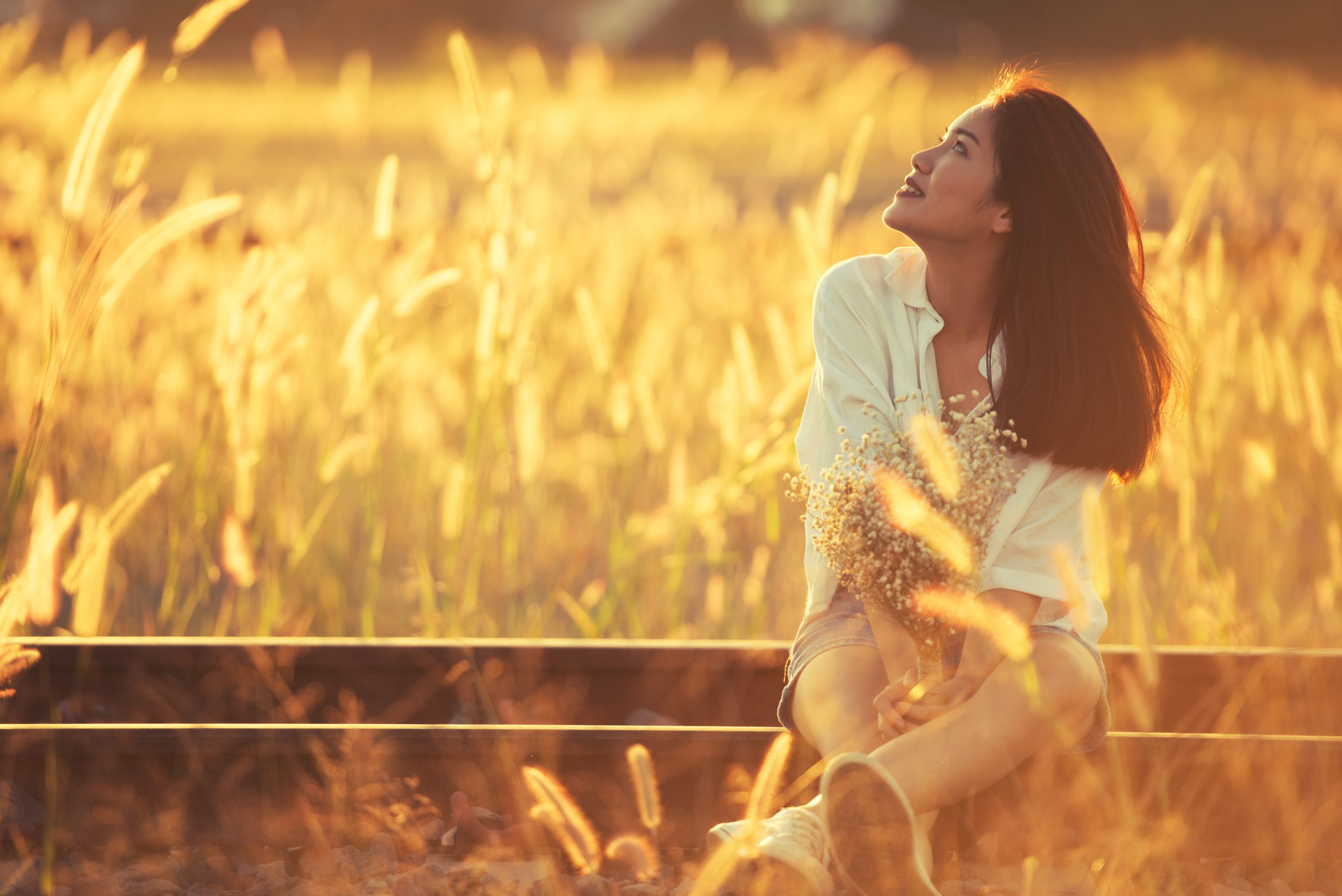 17 Nov

Is This What You Really Want? | Weekend Love Tarot Reading | 11/18 – 11/20

Are you ready for a deeper commitment in your love life?

Have strong emotions been stirred up lately?

Karma says hidden feelings and emotional truths are coming to light this weekend, so be prepared for revelations.

She's here to help you navigate the energies this weekend, so you can stay true to your heart, here in her Weekend Tarot Reading. Enjoy!

(Promo Code: COSMIC provides 10% off a reading when purchasing on Etsy.)

P.S. Are you in the process of opening your heart again? Have you learned something that will keep you from making the same mistake again? Leave a comment below and let Karma know!
Hi, everyone! Welcome back to Cosmic Updates and welcome to your Cosmic Weekend Love Reading.
I'm Karma, and today we're going to be taking a look at what energy is surrounding your love life, what's coming in, what messages does the Holy Spirit have for you in regard to your love life.
We're gonna go ahead and jump right into it with my blessing and my prayer. While I'm doing that, I'll be shuffling, and then we'll see what messages the Holy Spirit has for you. I hope you guys are doing well. Let's take a look.
Mother, Father, God, Divine Spirit, and the Most High, thank you for allowing me to be a clear channel and receiving messages for the collective in regard to their current love life, life situation and soul journey. I ask that these messages provide clarity, guidance, healing, and understanding, as well as a higher knowledge and perception into what karmic cycles, soul lessons, and generational curses they may currently be dealing with, about to deal with, need to become aware of, learn from, heal from, and release outward. And all that you are and all that you do, and all that I am and all that I do. I live by your word and your word. In Yeshua, his name, I pray, Amen.
The energy feels very rushed, very anxious, anticipating something…something's coming. You know that it's here, or it's already arrived, or some of you are waiting for an arrival. Like, so I'm seeing the airport and planes, but there's just a lot of excitement and rushed energy.
Alright, so let's take a look. Well, yeah, we have the Page of Wands coming out as the first card in the Recent Past. Wow, we have the Lovers coming in as the Current Energy. And we have the Hermit. So Gemini, Virgo energy pretty strong here.
So let's take a look on the bottom of the deck, you have the Page of Cups. Oh, I'm not too thrilled with the Pages on the table for you. Right? Because Pages are typically a little bit more emotionally immature. They haven't really gone through the life lessons needed to grow and gain that wisdom. They do come through as very childlike, very playful, very non-committal energy. Okay, sometimes you may find the Page of somebody who you know who they call a player, just not serious about the investment.
And on the bottom of the Page of Cups, the Six of Pentacles, the Five of Cups, but then you have the Emperor so somebody heals something here.
Oh boy, and they realize what they lost. You have somebody coming forward with a message, somebody very…that you're not expecting. It is very spontaneous with this Page of Wands. You already have an image of who this person is or what they represent to you.
I do feel like this is somebody that you have deep emotions for, that you have a connection with with the Lovers card here.
The Page of Wands concerns me, like I said before. I feel like you have a perception of this person as not being mature enough to handle the type of connection that you're looking for.
I'm going to ask you, again, let's go back to last week. There was a decision that you needed to make, and Spirit was saying to be very patient with this decision.
I see growth on my table. I see a Page of Cups and an Emperor. That's massive transformation. With the Hermit here, this lets me know that somebody has gone through something. Not only life changing, but mind changing, soul changing, spirit changing, okay. I feel that this person is going to come towards you in a very light hearted manner. That's why they're coming through as the Page, like fun and light hearted. They're not trying to put too much emphasis on how serious they are about you. I feel it comes from fear. I feel it's a way of protection.
But I do want to clarify, Spirit. Please show me this Page of Wands, Holy Spirit. Yeah, Four of Wands.
I'm telling you, they're coming in playful. They don't want you to know how serious they are.
But this person is coming in with serious intentions. It might be a little bit more than this person can handle, like they're biting off more than they can chew. But I've never said this before when I see the Page, but this person it's almost like this person has a… They have a plan. They have a method to their madness on how they're coming towards you. They're seeking some type of alignment, and they're wanting some type of celebration with you.
They're wanting to take things to the next level. You could be moving in with each other. They could be moving in with you, vice versa. But there's a coming together.
The concern that I have, again, because Spirit is showing me is…there's an energy with this Page energy that can create friction.
Okay, now let's talk about feelings. This is where Spirit is wanting me to go collective. Remember that feelings are not always facts. It's why it's so important for us to continuously work on healing ourselves and pulling out any toxic energy. So that we can really know what we're dealing with.
You may view somebody as this Page of Wands, and that energy. And how you view them is going to interfere with this connection that they're trying to build with you. Because you're going to see them as non-committal, not serious, biting off more than they can chew. But they're coming in, full of passion, open heart, and wanting to try this with you.
So you see how that can create a bubble of energy that puts in conflict or confrontation, because it gives me the Five of Wands.
So that lets me know that this is something that is going to be difficult, that there's going to be adversity that comes into this situation, which is normal. We have to expect adversity in any situation. We knew that would come in, because that's how we learn. And that's how our bond deepens.
Okay, so this person is coming forward. They do know that it's going to be difficult. I also feel like this person feels like it's a long shot. Like, "They're never going to take me back." Or, "They're never going to want to be in a relationship with me." Or it could even be something so simple as, "There's a difference in age." And because they're younger, they feel like you're not going to take them seriously.
All right, Current Energy is the Lovers. This is something that's been brought to you by the Divine. And I feel like two weeks ago, in the beginning of November, we did a reading where I saw something coming to you from the Divine. This is it.
You have the Knight of Cups, the Nine of Cups, and the Sun. And now you have the Lovers as the Current Energy.
There's the divine connection. What is the divine connection? – It's when you are a vibrational match. You are vibrating on the same frequency as each other. So you are a divine match at this time.
Now, if you continue to invest equally in the relationship, you'll continue to always be the divine match, right?
It's when one person continues to evolve and the other one stops that we come off track.
So you do have a divine counterpart that's in your presence, and you have a decision to make.
The Lovers is always about choices. And for the last two weeks now, this would be the third, you have had cards in your Present Energy that requires you to make a decision.
You have two choices, two options. You're trying to balance and weigh the scales and you're trying to understand which connection is for me and which is the best way to go.
You have the Hermit, so I do feel like you'll be taking your time on this. This isn't a decision that you're going to be making lightly.
Please be aware that this person who's coming towards you as somebody who, like I said, has had a life changing experience, when it comes to not only themselves in life but love. Okay? This is someone who's been isolated, who's been on their own. They've been single, they've been looking within, and they've been doing the work.
Please tell me about the Hermit. Have they been doing the work? I picked up the Moon. A lot of emotional baggage has been cleared, a lot of things have risen to the surface.
For this person, you may also be feeling this energy, Pisces energy. I feel there's a mirror. There's like this reflection going on between you and this person. There's a lot that's coming to the surface that has been connected with one's mind and soul, because I'm seeing two lights kind of come together. And it's bringing out a lot of truth.
Okay, I see what Spirit is saying. So there's been a lot from the mind and the heart that's been illuminated inside of somebody, and it's coming to truth, which is throat chakra. So they're going to be speaking truth to you very, very soon. If you haven't already received this conversation, there's a wisdom and knowledge that somebody has gained over this particular connection. This is a divine connection. And it may have been on pause for quite some time. But now it's coming forward.
Give me one more before we close out on this Hermit in the Moon, please. Wow, King of Pentacles and the Six of Cups. It's what I'm saying…somebody is ready for next level commitment now. They have established their feelings. They're ready to make a long term commitment and investment on a relationship with you.
All right, Collective. This looks really good. I'm excited to see what's coming for you guys. I'll see you guys next weekend. Sending you much love.