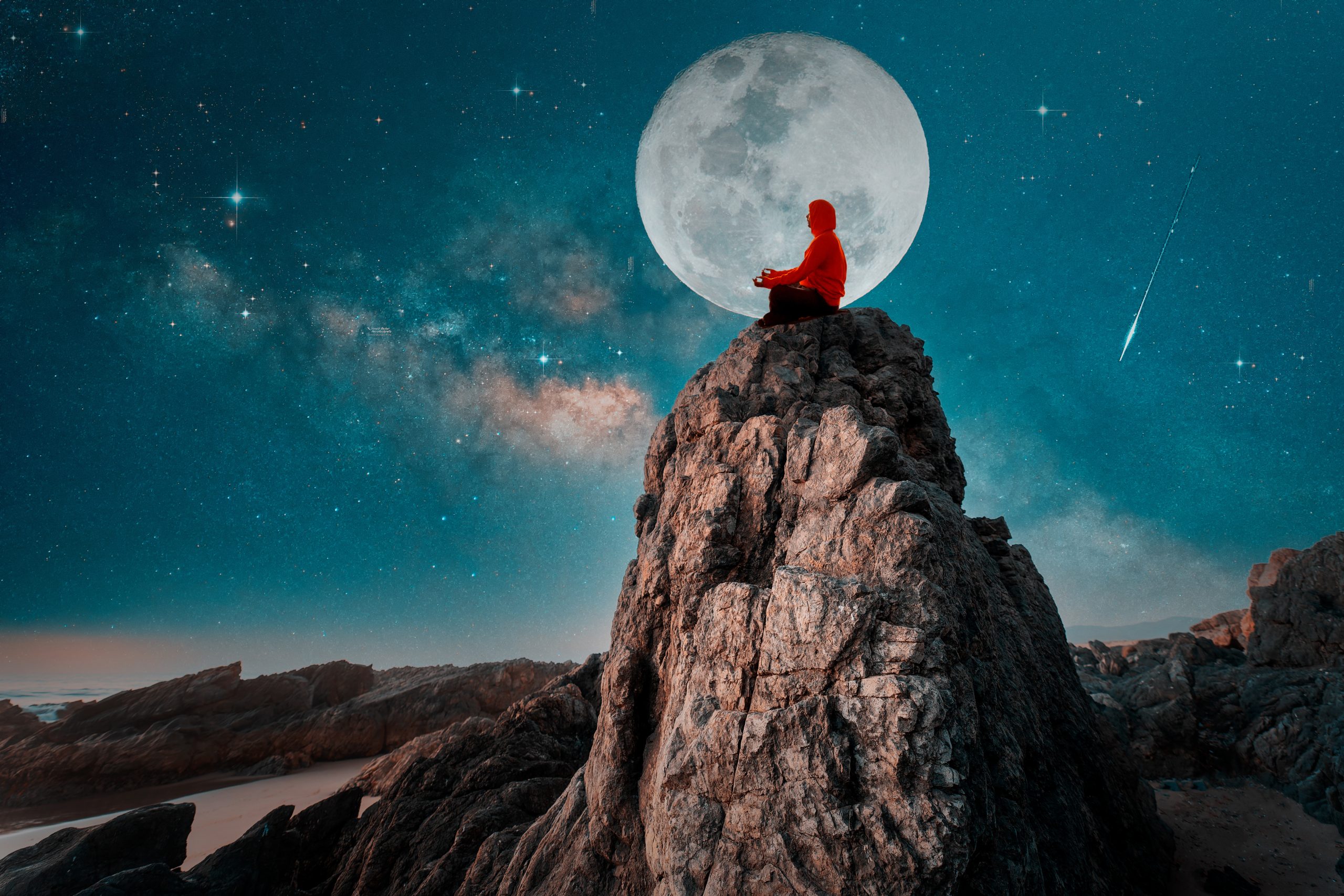 10 Aug

It's About To Get Real | Full Moon In Aquarius Horoscope

Hey Friends,

Have you ever had high hopes about your future, only to discover that your dreams were harder to achieve than they seemed?

It can be so disappointing.

At first, everything seems perfect. But soon, you realize that your chosen path is actually full of obstacles and limitations…

But is this where you give up and stop?

Do you reevaluate your plans and shift gears?

Or do you buckle down and prepare to go down the long, hard road to success?

On August 11th the Full Moon in Aquarius will be asking you these questions as it shines a serious light onto your life.

Your commitment to your principles, ideals, and vision for your future will be tested.

But if you've been diligent and responsible over the last six months, you could also be rewarded.

This Full Moon is all about getting your physical, practical needs met in a way that feeds your hope and vision for your life.

It's going to be an intense, even confrontational next few days.

However, if you pay attention to your feelings and are willing to make necessary adjustments, it could bring you that much closer to fulfilling your destiny.

The Full Moon is a time of physical manifestation.

Each month when the Full Moon occurs, a different aspect of your life that has been building energy over the last six months comes to fruition.

As a result, the Full Moon can trigger an outer event that helps you see your inner world more clearly.

This month, the Full Moon in Aquarius will be joined with Saturn, planet of karma, responsibility, and limitation. 

This means you could begin to see the real-life result of work you've done since February of this year. 

If you've been working hard and taking your duties seriously, the Full Moon could bring great rewards.

However, if you've neglected something important, you could find yourself in a seriously tight spot this Full Moon.

Keep in mind that the duties Saturn gives you aren't just about work. Saturn also keeps track of how responsible you are in your relationships, your health, and overall life situation.

Due to Saturn's energy merging with the Full Moon, it's possible that you could experience heavy restrictions in your home environment, or feel more isolated, emotionally shut down, and depressed.

So while you might not be in the greatest mood, keep in mind that you could be feeling down because certain physical, practical needs are not being met in your life.


Thankfully, the Full Moon will be in the sign of visionary, inventive Aquarius, so it should be easy to rise above difficult emotions and get a bird's eye view on your situation.

It will be easier to look at things objectively without being overwhelmed by emotion, so you can create a positive solution.

One possibility is that you might become aware of inner habits that make you feel lonelier than you need to be.

Or you could find that you simply need to set more realistic expectations for yourself and others, so you can get your needs met.

However the Full Moon manifests in your life, you can be sure that some kind of adjustment will be necessary.

You'll want to prepare for the unexpected right now, because you could be in for a surprising turn of events.

Uranus, bringer of truth, freedom, and upheaval will be in a challenging position to the Full Moon and Saturn.

This means you could receive surprising news, or have a sobering revelation that gets you more in touch with the way things need to be.

Something you believed was reliable could quickly become unstable and suddenly change direction.

A relationship you thought was on solid ground could slip away…

Or you may realize that a certain situation is no longer sustainable and watch it come to an abrupt end.

Uranus is currently conjunct the North Node, an invisible point that represents your highest destiny.

This provides a clue that it's in your best interest to lean into the changes trying to happen in your life.

Your sense of stability could be severely shaken up, but right now it's necessary to let your foundation get remodeled in a way that aligns with your physical, practical needs – not just your visions and ideals.

And if you take advantage of the opportunities for change this Full Moon in Aquarius is bringing to your life, you will find yourself in a much better position to achieve real happiness.

The lesson of this Full Moon is that it isn't possible to live on hope and inspiration alone.

Rather, you must pay attention to your real, physical needs and values – finding a way to bridge the gap between your dreams and what you're capable of in the here and now. 

You're not being asked to abandon your vision for the future.

But you are being tested to see if you're making realistic choices that will set you up for long term success.

Conflict may come knocking on your door, whether or not you want it.

If so, see if you can use the disruption as an opportunity to shift gears and get into alignment with what will truly fulfill you.

And if Saturn's sobering influence on the Full Moon makes you feel a bit heavy, depressed, or alone, just remember that things will lighten up again before you know it.

Powerful changes are in the air.

Enjoy what's unfolding for you now…

With Joy,

Luna Dragonwell

P.S. Is there a confrontation you need to have with someone? Are you willing to embrace disruption if it leads you to a better place? Let me know in the comments below! I look forward to reading your responses.