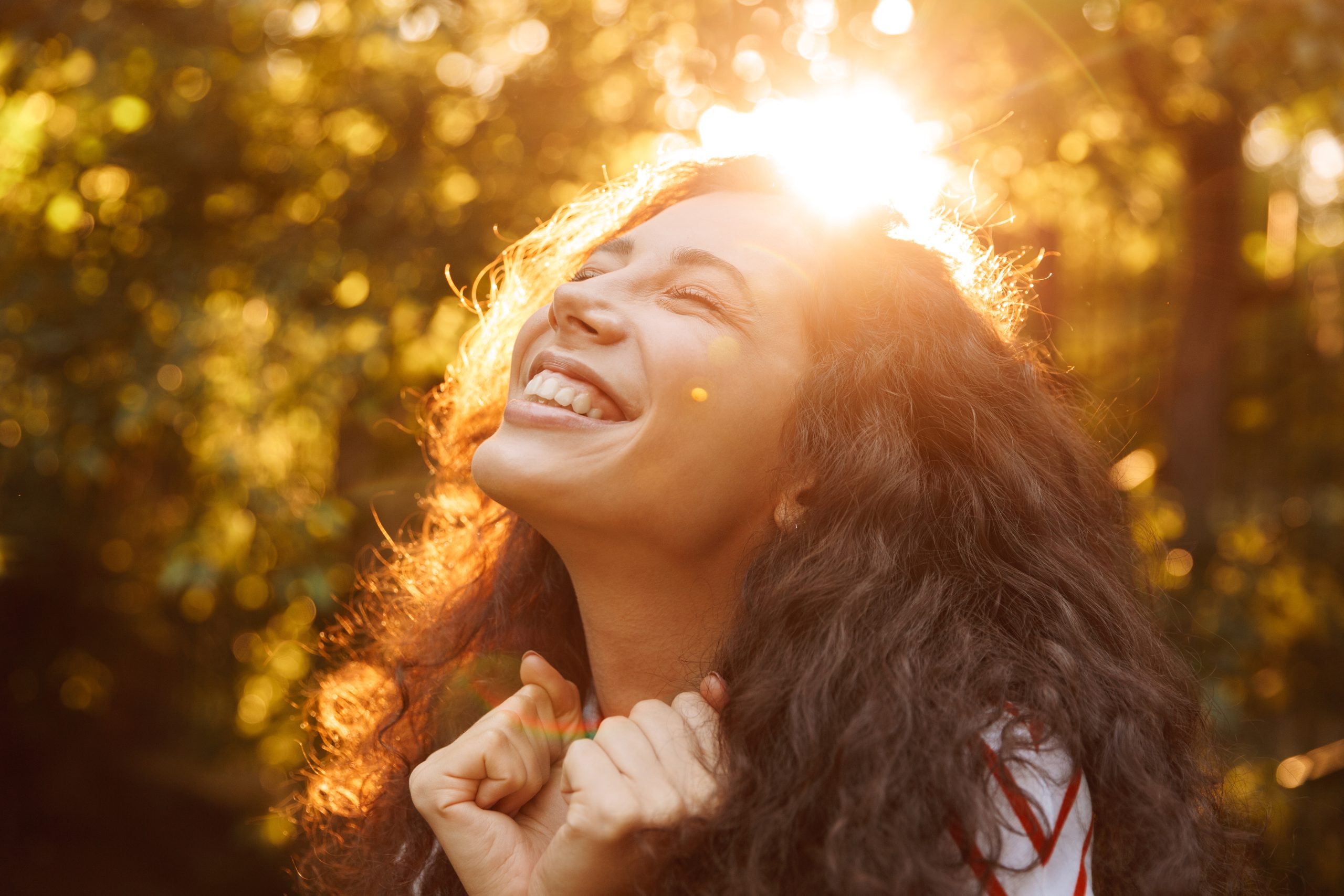 22 May

It's Better Than You Hoped For | Weekly Tarot Reading | 5/22 – 5/28

Hello Tarot Friends, 

This is Jonathan with your Weekly Tarot Reading. 

It's looking like you could have a pretty powerful realization this week where you get to see how wonderful life could be. 

It's like you are getting the opportunity to remember how much you deserve, and what you could feel like on a more regular basis. 

While this kind of insight can be inspiring, it also tends to shine a light on the places in your life that maybe don't fit this picture. So be prepared to see what's no longer working in your life as well. 

You might also experience some firecracker energy that could clarify what you are wanting, helping you to make decisions and get things moving. Things could change faster than you might expect. 

So let's jump right in and see what's in store for your week ahead.
Card #1: Ten Of Cups | Sweet Harmony
The Ten of Cups symbolizes happiness, emotional stability, and fulfillment. When the Ten of Cups arrives in a reading, your emotional well being could be at an all time level of harmony and balance.
In particular, the Ten of Cups indicates the kind of fulfillment and joy that comes from your achievements, from within yourself, and from the connections and people in your life. 
So you might feel particularly at peace with those around you and your environment this week. 
Perhaps you'll get some idyllic time with your family where everyone is happy and having a good time together. 
Or you'll be spending time with your surrogate family in the form of dear friends, coworkers, or a community you've become a part of. 
Regardless of how it shows up for you, enjoy the simple pleasures of belonging and feeling at peace with yourself.  
It's also possible you feel more connected with the natural world. In which case, this could be a great week to spend some time basking in the sun, or having a conversation with the trees. 
In the card image you can see a family celebrating outdoors beneath a rainbow of cups. There is a man and a woman, as well as a boy and girl who are dancing together. 
This is a symbol of wholeness on an emotional and psychological level. 
So if you're not spending time with family or a special community this week, the Ten of Cups may represent internal contentment and harmony. 
So wherever you happen to be, and whoever you happen to be with, perhaps there is a sense of wholeness to be found. 
That being said, your next card is a sign you may have had to, or may need to, move away from something that is no longer good for you.
Card #2: Six Of Swords | Time To Move On
The Six of Swords represents moving on, accepting lessons, and leaving behind challenges for better situations. 
In the image you can see a woman huddled with a child being ferried across the water. On the right side of the boat there is choppy water, whereas the expanse on the left is peaceful and as clear as glass. 
This is a sign you are moving away from something chaotic and maybe emotionally tumultuous, for a clearer, easier space that may include more rational thinking. 
Perhaps there has been something so challenging or difficult you almost feel like you need to hide from it or sneak away like the woman who is huddled in her blanket. 
This is a great time to talk to a friend or someone clear minded who can give you solid and intelligent feedback and advice. Like the man guiding the boat across the water, you might benefit from someone else who can help you move through any confusing emotions you might be experiencing. 
While getting assistance could be beneficial, often the Six of Swords is a call to face your troubles head on. 
The swords in the boat riding along with the woman can symbolize the troubles or fears that have been surrounding the situation she's been in. Rather than leaving them behind, they are coming along with her. 
Even if the waters are smoother, the troubles might linger on. 
On the one hand, sometimes the only way to move on from a situation is literally to just leave it behind. On the other, finishing off the drama or problems for good might require a more direct route. 
Give yourself time to determine the best move for you. Your next card is a sign that when you know what to do, you'll move on it quickly and decisively.
Card #3: Eight of Wands | Electrifying Changes
The Eight of Wands symbolizes sudden changes, progress, and could be a sign you'll be receiving important news in the near future. 
When the Eight of Wands arrives in a reading, things could start to change at lightning speed. It's not always the case, but these changes could come from out of nowhere. 
There tends to be an excitement surrounding the Eight of Wands, because the potential for a new direction and a call to adventure might be palpable to you. 
You could feel a burst of energy this week that thrusts you towards a solution, an inspired idea, or a new activity. However it happens to arrive for you, there will be momentum behind it. 
The Eight of Wands can also indicate receiving important news of some kind or even travel. If you've been waiting on important information, this could be the week you finally get the details you need. 
And it's not out of the question for an unexpected trip or adventure to fall squarely in your lap. 
Ultimately, the Eight of Wands is a power packed card that could light up your life. However the energy of the wands is not totally grounded. The wands in the image are still in the air, so the energy of the card may still be in the realm of potentials rather than fully manifested. 
Luckily, that doesn't change the forward moving and electrifying energy that comes with it. So take advantage of the inspiration to get things moving in an important direction. 
If we consider your first two cards, it's completely possible you'll have an experience of belonging, family, or deep harmony this week that could make another situation in your life stand out as no longer being tenable. 
Whatever it is that's no longer working, you begin to find a way to move away from it. And your Eight of Wands is a sign there is good energy and possibly big decisions to come.
When you have a moment of feeling like you belong, as the Ten of Cups indicates, it can remind you more is possible than perhaps what you've been experiencing recently. 
A sense of closeness and ease, even if it is just with yourself, can open a doorway into new realizations about your life. Sometimes these realizations can be about something that is no longer working, or something in your life has just become too toxic to deal with.
Your second card, the Six of Swords could be a sign you are ready to leave a challenging and perhaps confusing situation. Seeking support in this process to help clarify what's best for you could be helpful. 
Your final card, the Eight of Wands, is a sign you might get some pertinent information this week, as well as a healthy dose of inspiration. Things could shift quickly as decisions about your future become clear in your mind and heart. 
All together, there are some important shifts happening. So be kind to yourself, trust your inner wisdom and instincts, and you'll find your way through. 
With love,
And in service, 
Jonathan Lionheart
P.S. What makes you feel most at home and like you belong in life? What are you ready to walk away from? You can leave me a comment here on our blog, and let me know!  
P.P.S. If you'd like guidance navigating a challenging situation, or seeing what the cards have to say, you can schedule a private reading with me here. I also work with people on an energetic level, so if you'd like some energetic support at this time you can schedule an Embodied Alchemy session with me here.