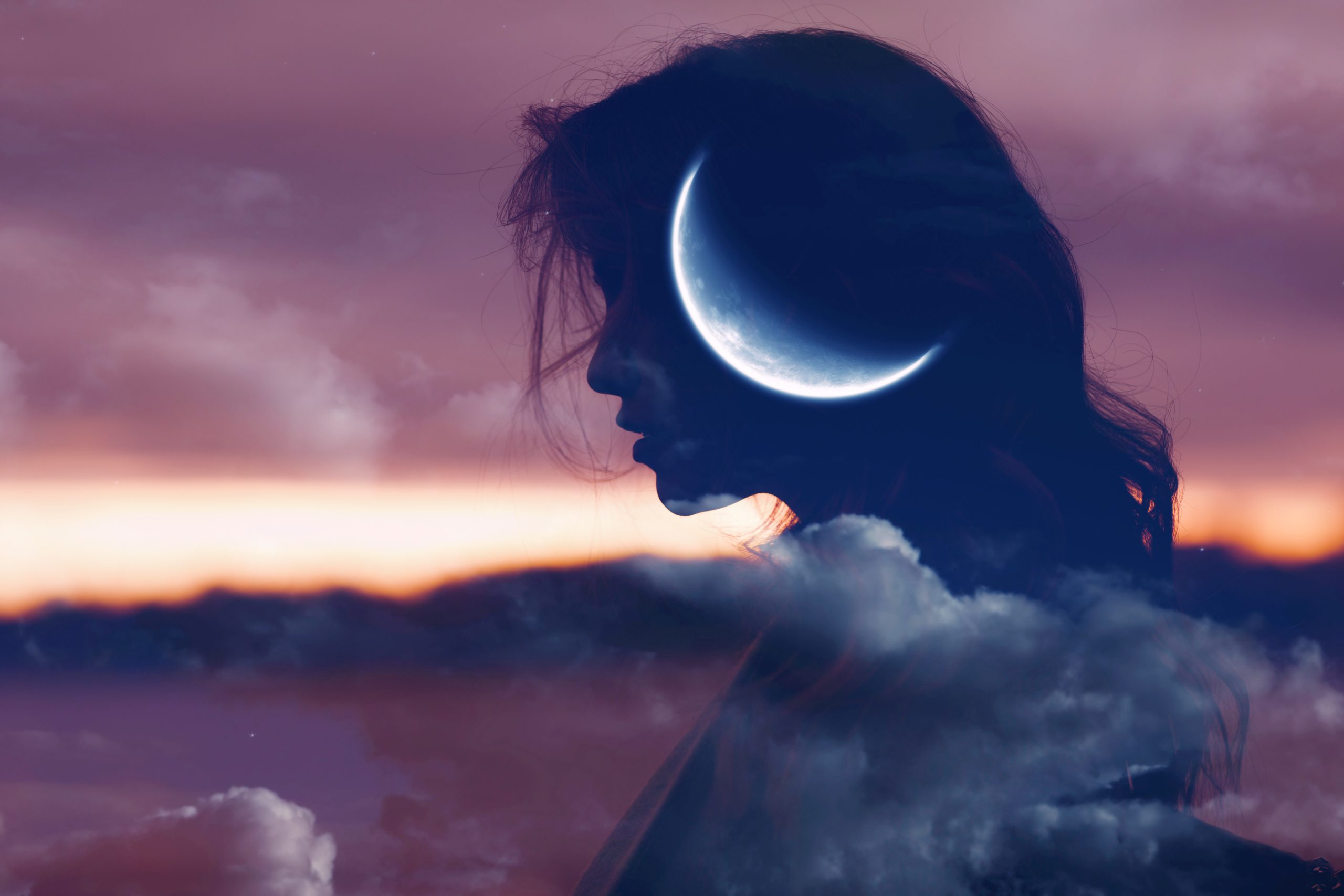 17 Apr

It's Not What You Think | Weekly Tarot Reading | 4/17 – 4/23

Hello Tarot Family, 

You've got a power packed week ahead of you. 

Something at a deep level is being stirred up so it can be transformed, released, and placed where it needs to be. 

It's not necessarily an easy start to the week, but it also only needs to be as challenging as you make it. 

And when all is said and done, we're talking about some powerful new energy coming into your life that could make you feel more aligned and alive than ever before. 

So strap on your seatbelt, and let's take a look at this important week ahead.
Card #1: The Moon | A Veil Of Confusion
Are you seeing things clearly? 
The Moon card represents creativity, confusion, and the deep fertile realm of the unconscious. This week you could experience some uncertainty around what is real and what you are only imagining. 
When The Moon arrives in a reading it may be a sign not everything is as it seems. You might feel particularly emotional, vulnerable, or downright lost in your imagination right now.
While this can be a powerful state for artists and those who know how to walk in the wild territory of the unconscious, it can also stir up fear and confusion depending on what else is happening in your life. 
If you feel uncertain about important aspects of your life, like your relationship or your career, The Moon card is a sign to take things at a slow pace. 
When unconscious residue has been kicked up into your awareness, being able to tell what's actually happening versus what you're just projecting, can be very challenging. 
Instead of making any big decisions in this white hot moment, or feeling like you need to get to the bottom of something in your life, give yourself some time until the air clears and you can see the path clearly again. 
As you can see in the card image, a domesticated dog and a wolf howl at the moon while a crawfish makes its way out of a small pond. 
The wolf represents your wild side, or your unconscious. While the dog symbolizes your domesticated side, or your conscious mind. 
You are walking a thin line between the conscious and the unconscious. This means your intuition will be very strong but it may also be hard to accurately read your situation and trust your perception completely. 
You might find yourself asking what's actually real all week long. 
When the unconscious bubbles up like this, it's trying to communicate with you. Your best bet isn't to take what it brings to you literally, but to understand any images, feelings, and dreams as stories that represent parts of you. 
This is a fantastic time to paint, dance, sing to the moon, and go on adventures into wild natural places. Whatever your creative outlet is, give it some extra attention this week. 
Rather than attempting to discover clear and concise answers right now, pay more attention to the process that is unfolding in you. 
The Moon is highly feminine, so let yourself feel, explore, and crack open. Let the experience itself be the answer you are looking for. 
One final thing about The Moon…. 
The crawfish crawling out of the primordial pool in the image represents what alchemists call the prima materia or first matter. The prima materia is the deep existential injury all humans carry at one level or another. 
The work of the alchemist is to slowly transform this material until it becomes something beautiful. The Moon card is asking you to be willing to creatively work with the sacred injuries in your life. 
Only through patience and commitment does one transform life challenges into magnificent gifts. 
Ultimately, The Moon card is about walking through your confusion with curiosity. And if you can do so, your next card is indicating a sense of accomplishment and joy could arrive on the other side. 
Card #2: Nine Of Cups | Getting Under The Surface
The Nine of Cups symbolizes contentment, success, and could be a sign your wishes are coming true. 
The Nine of Cups is universally seen as a particularly auspicious card to arrive in a reading. The balanced cups behind the man in the image represent perfect order in life and in the emotional realm. 
He sits on a solid wooden bench letting you know he is stable and grounded in the great success he has achieved. His red hat and red feather are symbolic of passion and inspiration. 
So it's totally possible as you unwind the confusion symbolized by your previous card, The Moon, you'll find yourself feeling clear and content in a number of ways. Life could feel balanced, prosperous, and filled with possibility. 
However if you look closely at the card image, there are a few pieces that could paint a different picture. Firstly, the cups are perfectly on display, as if the man wants you to see them, while what is beneath the table cloth remains hidden. 
Secondly, the man has a smug look on his face. Maybe too smug. And the way he is crossing his arms could indicate defensiveness, or at the very least a sense of being closed off to truly being seen by others. 
In this sense, another way of interpreting this card is to see the man's situation as being too good to be true. On the surface everything looks good. But beneath the surface is still a mystery. 
What this could mean for you is your period in the wild and powerful unconscious, as indicated by The Moon card, could reveal a deeper look at something in your life, or something you've been striving for. 
Perhaps there is something you once valued, or felt in awe of, that now feels more like a veneer: pretty on the outside but maybe not filled with the substance you truly desire. 
After the seemingly successful Nine of Cups, the next card in the progression of the Suit of Cups is the emotionally fulfilled Ten of Cups. 
At some point there is a realization that while external success can be great, true happiness comes from a different kind of joy.  
Regardless of how this appears for you, the Nine of Cups could be a sign you will be reorienting what you value, and therefore where you want to point your ship in the future. 
Your next card is a sign this kind of realization could bring you renewal and inspiration for what's possible.
Card #3: Ace Of Pentacles | A New Opportunity
The Ace of Pentacles is a sign of new opportunities and beginnings, as well as abundance and security. Like all Ace cards in the Tarot deck, the Ace of Pentacles represents the raw potential of the Suit of Pentacles. 
You could be opening up into a new chapter of health, wealth, or worldly enjoyment and experience. If you've been looking for work or trying to get clear about a career move, the Ace of Pentacles is a very good sign. 
Similarly, if you've been spinning around in emotions, as the Moon card can sometimes indicate, the Ace of Pentacles is a sign you will be bringing these possibilities down to the ground, where they can be planted and brought to fruition. 
You might have an inspired business idea that starts to manifest, or recognize a dream you want to pursue. You could also have a steamy romance as the Ace of Pentacles can symbolize powerful physical love connections. 
Without knowing exactly what it will be for you, it's quite clear there could be a breakthrough into a juicy new chapter this week. 
If we consider your first two cards, what you may have valued or felt drawn to previously, could begin to show cracks. If your values start to change, what you truly desire at a deeper level could offer you a burst of energy and a new direction.
Ultimately the question at hand will be what do you choose to align with? The Moon card is a powerful sign that deep shifts are happening in your life. 
Even if you don't see them quite yet, it's likely you'll feel some confusion as your inner realms start to shift. Keep a pen and a pad of paper close to your bed for prophetic and powerful dreams that might arrive this week. 
It's exactly these kinds of deep inner tremors that can alter the way we see things. 
Your second card, the Nine of Cups, could indicate a time of greater balance and contentment following the transformative movements of The Moon card. 
However, the Nine of Cups may also be a sign you are seeing beneath the "table cloth" and realizing there is a deeper kind of fulfillment you would prefer to put your attention on. 
Either way, your final card, the Ace of Pentacles is a powerful sign you'll be feeling renewed and reinvigorated by the end of the week. A seed is ready to be planted that will inspire you in new and nourishing ways. 
So don't hold back, take the dive, and trust this magical process is on your side. 
With love,
And in service, 
Jonathan Lionheart
P.S. What is shifting in your life right now? What is calling out to you from deep within your heart of hearts? You can leave me a comment here on our blog, and let me know!  
P.P.S. If you'd like some help navigating the waters of transformation, or insight from the cards around what to expect next, you can schedule a private reading or Embodied Alchemy session with me here.