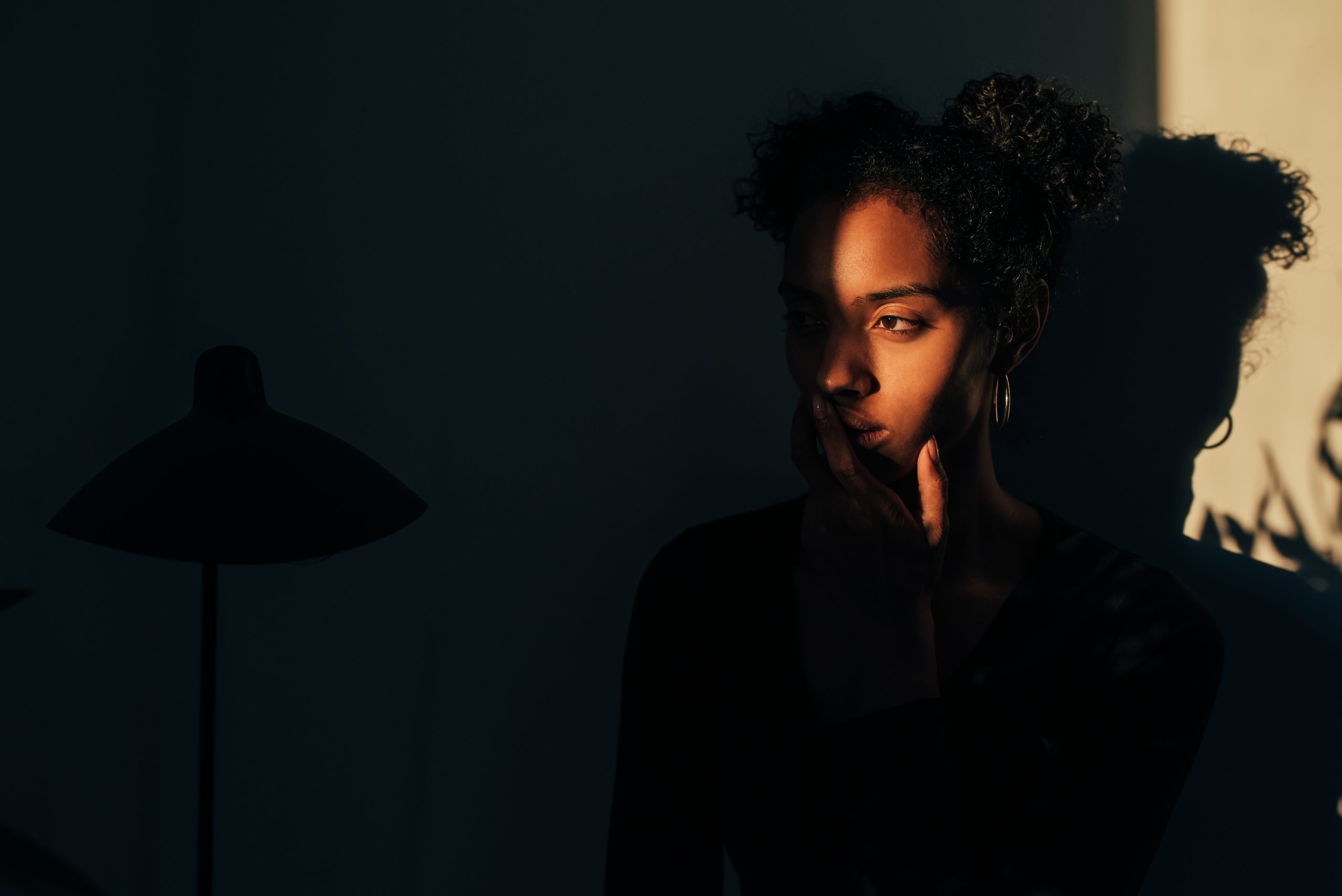 19 Oct

It's Time To Face Your Shadow | New Moon Solar Eclipse In Scorpio

Dear friends,

We're entering a powerful time of year.

On October 23rd, the Sun will move into Scorpio, the sign of honesty, investigation, emotional intensity, and transformation.

This means that throughout the next month, it will be easier to get in touch with your deepest feelings, desires, and hidden fears.

But this is only the beginning…

Just two days after the Sun enters Scorpio, you could have a powerful experience that changes your entire life; ultimately placing you on a better, more aligned lifepath.

This is because on October 25th there will be a New Moon Solar Eclipse in Scorpio.

New Moons are usually associated with new beginnings, but whenever there is a New Moon Eclipse, you can expect renewal in a MAJOR area of your life.

You might move, get married, break-up, switch careers, or begin a project that changes your future completely.

Depending on where you are in your personal development, the changes you experience during the Eclipse could be difficult, or even come with a power struggle.

However, the spiritual meaning of the New Moon Solar Eclipse in Scorpio is to surrender unhealthy attachments, possessiveness, and fears so you can continue to grow and pursue your personal development.

Just keep in mind… Before you can release what's been holding you back, you must first come face to face with your shadow.

Scorpio is not a forgiving sign.

It can hold a grudge for an eternity if slighted.

However, over the coming days you'll be able to see where holding onto old, stagnant emotions and resentments has been hurting you more than helping.

If you lean into the energy of the New Moon Eclipse in Scorpio, it will allow you to loosen your grip on the past and recreate yourself.

You'll be able to let go of emotional attachments or possessions that have been keeping you stuck and unable to move forward.

And you may feel a sense of urgency to transform.

This is because Eclipse will be in a challenging position to Jupiter in Aries, planet of expansion, wisdom, and good fortune.

Aries is impatient, impulsive, and fearless… Which will put a fire under you to take action and get on with things.

The clashing energies of Jupiter in Aries with the Scorpio Eclipse will reveal how clinging to grief, grudges, or desire dampens your sense of adventure and keeps you from exploring the fresh opportunities life has to offer.

Your soul is yearning to grow and explore in new ways.

You're ready to step into uncharted territory, release your fears from past failures, and try something different.

But if you still refuse to change, then this Eclipse could bring unavoidable change that forces you along your evolutionary path.

Ultimately… it's easier to embrace transformation than to fight it.

So see where you can invite more grace and ease into your life over the coming days.

There may be a truth showing up that you've been unwilling to look at.

In this case, try to surrender your idea of "the way things should be" and allow yourself to transform.

If you let go of control and accept what seems like a "loss," it could open the door to incredible gains down the road.

And since the Eclipse in Scorpio will be in perfect alignment with Venus in Scorpio, chances are that the transformation you experience will affect your self-worth, relationships, finances, and personal values in a positive way.

During the New Moon Eclipse, Venus will be invisibly positioned right between the Sun and the Moon.

Although we won't be able to see it, we will feel Venus' influence strongly at this time.

Venus' close alignment with the Sun and Moon gives the Eclipse a Venus "flavor."

This means that any transformation you experience will directly affect your relationships, finances, appearance, or sense of self-worth.

You might discover that you've been asking for too little when you actually want (and need) so much more deep down.

Coming to terms with your true desires could force you to confront your beliefs around what you deserve, stirring up old feelings of lack or shame from the past.

You may realize that you've shut yourself down to what really brings you pleasure because you've been more focused on security and control in your life.

An intense need for emotional safety, power, and stability may have forced you into a tight spot.

And now the Eclipse is bringing everything to a head, leaving you with just one option:

To let go of your unhealthy attachments and face your fear of loss.

While this may seem scary or disorienting at first, letting go is the exact medicine you need to usher in a fresh phase of renewal, freedom, and enjoyment in your life and relationships.

Eclipses often bring great changes, and this one will be no exception.

You may be forced to confront hidden negative emotions, like possessiveness, anger, or fear over the coming days.

However, if you pass through this cosmic challenge in the spirit of bravery and surrender, you will become aligned with a vastly better life path that will slowly transform your world over the next six months.

Don't be afraid to let go of what is no longer working, because you won't be left empty-handed… even if you can't see what will take its place yet.

If you trust in the Universe and let go of unhealthy control, this Eclipse will lead you into a fantastic, new reality that you never could've created from your old perspective.

You are indestructible and will always rise like a phoenix rising from the ashes.

Allow yourself to be reborn.

Happy New Moon Eclipse in Scorpio!

With Joy,

Luna Dragonwell

P.S. Is something no longer working for you that you're willing to surrender? How would you like your life to change over the next six months? Let me know in the comments below!