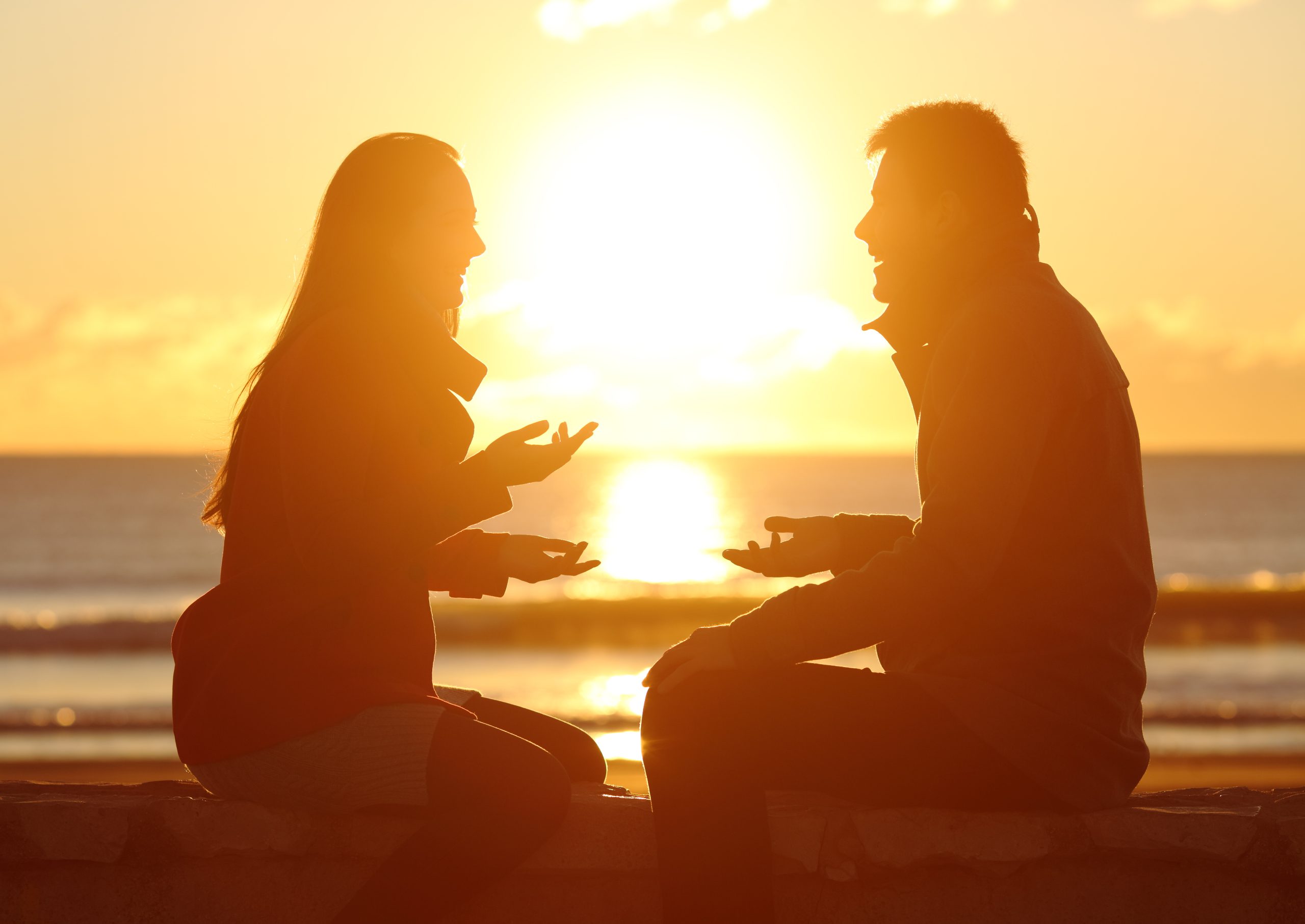 21 Sep

It's Time To Speak Your Truth | New Moon In Libra Horoscope

Dear Friends,

Do you ever struggle with making a decision?

Seeing both sides of a situation can give you insight, but it can also create uncertainty about which way to go.

What's worse, a decision can be even harder when you also need to consider other people's wants and desires.

Creating harmony and understanding with those closest to you isn't always easy…

But that's exactly what the upcoming New Moon in Libra is about.

On September 25th or 26th (depending on where you live), the cosmos will be focusing all its energy on balancing your relationships.

However, you'll want to keep your eyes open during the New Moon.

Due to the Mercury Retrograde, it's possible that an old issue or relationship from the past could reappear.

If so, it could bring an opportunity to finally clear the air.

However, you'll need to check in and make sure you're truly seeing eye to eye.

There is both highly positive and challenging energy being stirred up this New Moon.

So let's continue on and find out how to make the best of it.

Are you the kind of person who stands your ground no matter what?

Or do you tend to go along with other people's plans even if you don't feel like it?

During the New Moon in Libra, you could discover a new way to relate with others that is more fair to both of you.

Since the New Moon will be conjunct Mercury Retrograde, you can expect positive changes to come through talking with others.

You might discuss past issues or concerns that haven't been resolved yet.

Or you could finally address family expectations or traditions that have had more control over your life than is comfortable.

It's also possible that you could break free from over-thinking or unhealthy self-criticism during the New Moon.

You are being encouraged to speak your mind, but also to listen deeply to others.

Through fair and balanced communication, true understanding can happen between you and those you love right now.

And if you listen closely, you might find out something you never knew that changes your perception completely.

A desire for harmony and cooperation will be in the air…

But it's important not to glaze over your own hurt feelings in an attempt to quickly smooth things out.

The New Moon will be at odds with Neptune, planet of illusion, dreams, and imagination.

This means you could be tempted to focus on "feeling good" rather than addressing the difficult truths that would make genuine harmony possible.

So for the best results, stay authentic and kind in your communication with others.

It might be easier than usual, because Jupiter will be putting some extra wind in your sails…
The Courage To Try Something New
Jupiter, the planet of optimism and good fortune, will be playing a big role during the New Moon in Libra.
And this is great news!
Because unlike other planets, Jupiter always brings blessings wherever it shows up…
To the point where it can feel like too much of a good thing!
Jupiter is currently in the courageous, impulsive sign of Aries; which is the exact opposite energy of the New Moon in Libra.
These two opposing forces can work in your favor though, giving you the bravery to turn over a new leaf or approach someone that you normally find intimidating.
Jupiter in Aries is all about receiving luck and abundance by being adventurous and trying something new.
So when it comes to your relationships this New Moon, don't box yourself in by focusing on how things were in the past.
Instead, try to see yourself and the people around you with fresh eyes.
Who are they now?
Who are you now?
Have lessons learned from the past given you the ability to do things differently with an important person in your life?
Jupiter in Aries wants you to take a risk and find out.
If you do, it could lead to exciting discoveries…
Sometimes the kindest thing you can do for someone you care about is listen to them.
Even if you don't agree with their story…
Even if they say something that makes you feel defensive…
Just listening with an open heart can sometimes heal their pain.
And hopefully, if you need to get something off your chest, they can do the same for you.
This New Moon in Libra is all about listening and communicating, so be prepared for long and meaningful chats.
Events that happen around the New Moon are meant to lead you to greater harmony – both will other people, and within yourself.
So be prepared to speak your truth…
Look at the present moment with fresh eyes…
And take a chance to go after what you really want.
You deserve the best!
With Joy,
Luna Dragonwell
P.S. Have you been holding on to hurt feelings toward someone? What would it take to bring greater harmony into your relationships? Let me know in the comments below! I look forward to hearing from you.