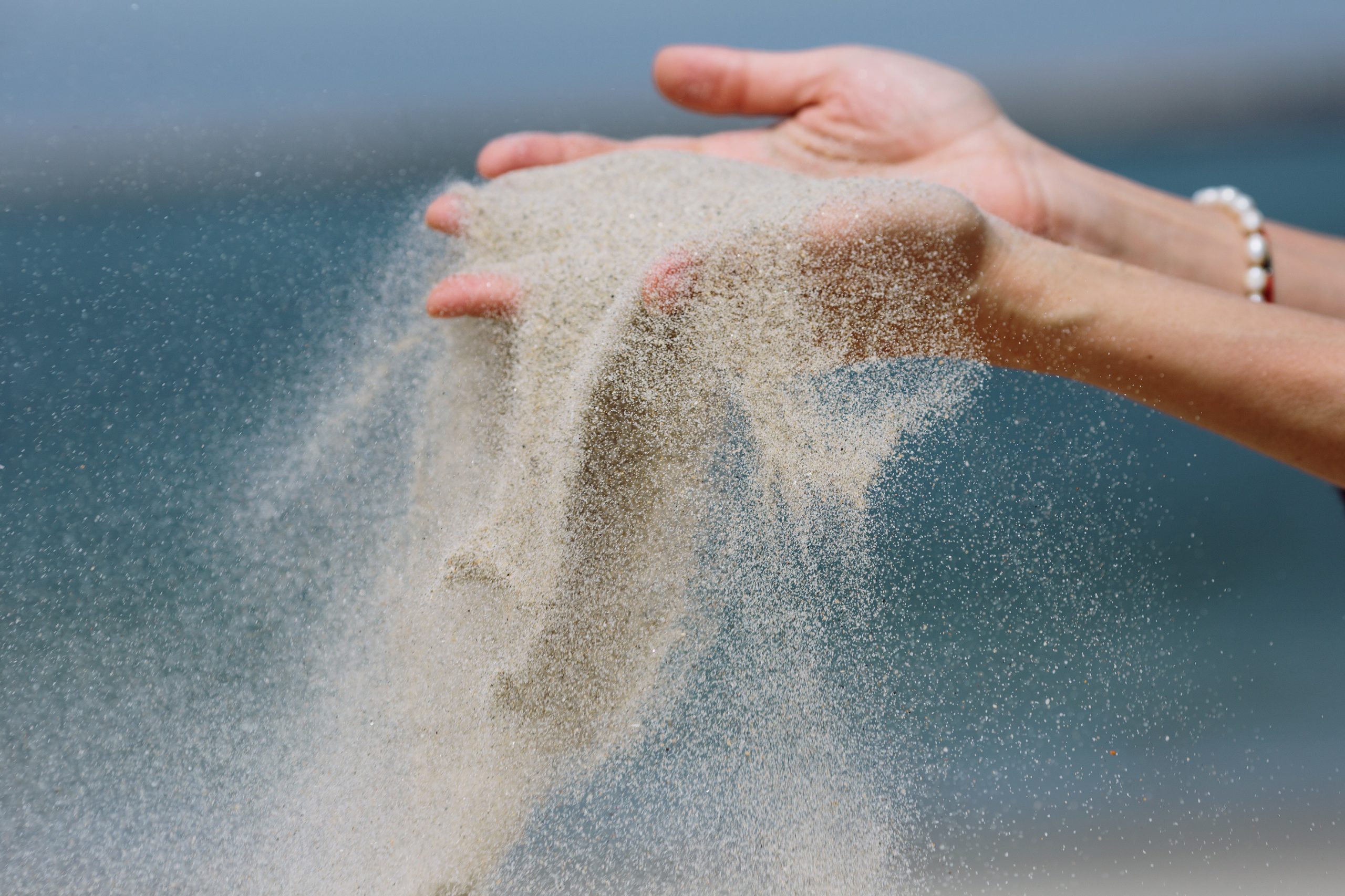 02 Nov

Just Let It Go | New Moon In Scorpio

Dear Friends,

Have you been getting the feeling that something intense is welling up inside you but you can't quite put your finger on what it is?

If so, it's likely you're beginning to feel the effects of the New Moon in Scorpio. 

New Moon. Scorpio. Two words that bring both excitement and anxiety when put together in the same sentence.

Lunar enthusiasts know that the New Moon is a time for new beginnings, setting intentions, and manifestation.

And Scorpio is a passionate sign that isn't afraid of the darker side of life.

So what happens when you put the two together?

Read on and let's find out together…
Scorpio: Darkness, Depth & Discovery
For all you Scorpio people out there, you already know that your sign is famous for its ability to penetrate beneath the surface.
Scorpio is the sign that goes where angels fear to tread. As such, it gets a pretty spooky reputation.
No wonder Halloween falls in Scorpio season!
But Scorpio isn't all ghosts and ghouls. Any Scorpio will tell you that in order to reach the light, the darkness must first be faced and conquered.
It's through Scorpio that you can come to understand yourself at the deepest level. Scorpio energy enables you to dig deep within and transform yourself in a way that no other energy can do.
That's why it's always worth checking where Scorpio falls in your chart! It can really help you learn a lot about yourself. 
So when the New Moon comes along in this sign, get ready to face aspects of yourself you prefer to keep hidden.
Be prepared to find out about others' shadows too – in a way that might be shocking!
It's Not Just About the New Moon!
OK, I know you're probably thinking, "This all sounds a bit ominous – what do I do?" but I'm not quite done yet.
There are a couple of other important things going on in the sky during this New Moon that are worth taking into account.
Not only is the New Moon in Scorpio on November 4th, but it is also opposing Uranus, the planet of revolution and individuality. 
So what does this mean?
It means the revelations you discover under this New Moon in Scorpio can quite possibly stir up turmoil and emotional instability. It means little dramas can uncover deeper chaos. 
I know you may be thinking, "Look, I already went through drama with the last Full Moon in Aries – are you really telling me there's more?"
No, no. The New Moon is about beginnings, remember? So it doesn't mean you're going to be having an explosive and chaotic time exactly. It's more that you're going to be clearing up a few things. 
Imagine a tornado hit and your house came crashing down. That's the Full Moon in Aries. Now imagine you're looking through the rubble and finding bits and pieces you need, like your clothes or shoes. You need these so you can find shelter until you figure out what to do.
That's the New Moon in Scorpio opposite Uranus. You're uncovering stuff from the rubble so you can move on. 
And wait, there's more. The day after the New Moon, Venus enters Capricorn and Mercury enters Scorpio.
Venus in Capricorn brings you a greater sense of stability. And you'll be thankful for that! 
In the midst of chaos or turmoil, one thing you definitely need is a sense of calm, logic, ration and reason.
Venus in Capricorn is all about setting a plan and going for it, especially where your relationships are concerned.
So if your revelations during this New Moon are about your relationship, you can sit back in the relief that Venus in Capricorn is working its magic on you. You'll find it easier to have resolution.
However, do be sure that you wait a little while before making any concrete decisions! 
The New Moon opposite Uranus will cloud your intuition and your judgment. You're more likely to make spur-of-the-moment decisions which you could come to regret during this transit.
Give Venus in Capricorn time to kick in. Wait a few days, let off some steam and then let your mind take over.
Now what about Mercury in Scorpio?
Scorpio energy will dominate your communication when Mercury enters Scorpio on November 5th. 
Therefore, prepare for deep, heart to heart conversations. You may be taken aback by what is said or revealed, but try to bear in mind that Scorpio energy is about unravelling and uncovering, and that in the long term, this works to your benefit.
Mercury in Scorpio can sting as well though – harsh words can be spoken under this transit, especially if you feel oppressed or silenced in some way!
Scandal is a possibility, or the revelation of it. In short, just brace yourself for intensity!
What Do All These Energies Tell You?
The combination of these universal energies has a very clear message for you.
It's time to get things out in the open, be honest with yourself and others, and transform your pain into power.
Therefore, don't be surprised if challenging emotions rise to the surface. This can be especially difficult if you are someone who avoids negative emotions.
Scorpio energy urges you to accept and surrender to these emotions, not to resist them. 
In fact, the quintessential life lesson of Scorpio is surrender. Not surrender in the sense of giving up. But surrender in the sense of trusting that there is a higher power out there that has got your back.
It is very difficult for Scorpio to surrender control. These are guarded and protective folk who value their self-preservation.
The message during this New Moon in Scorpio is that it's time to let down your guard and trust that everything will work out as it should.
This means you may need to let go of thought patterns that are no longer serving you, habits that are holding you back, and even relationships that have become toxic in some way.
Mercury in Scorpio enables you to speak from a deeper level and you may be surprised at what comes spilling out of your mouth! 
And after all is said and done, Venus in Capricorn helps you form a plan of action where you take the information that has been given to you and formulate a plan that enables you to get where you need to be.
Don't Be Afraid to Let Go
This New Moon is all about letting go. 
This is rarely an easy thing to do, especially for those who are used to holding onto things.
But for one door to open, another must close.
The New Moon in Scorpio energy is similar to the Full Moon in Aries in the sense they are both about dragging things into the light of day. But there are profound differences.
Aries energy is more in-your-face and clear to see. Scorpio energy is more behind-the-scenes.
Because of this, honest communication is crucial during this New Moon, whether it's with others or with yourself. Scorpio doesn't do small talk. 
The discussions you have during the window of the New Moon – which lasts 3 days before the New Moon and for 3 days afterwards – will be profound and possibly life-changing.
A good way to prepare for this energy is to write in your journal and engage in a bit of soul-searching. Ask yourself the following questions:
What is holding me back?
What do I want to get off my chest?
What are my fears?
What parts of myself am I hiding from?
It's all going to come out anyway one way or another, so you might as well give yourself a head-start!
And don't be frightened by this energy. As I mentioned earlier, sometimes Scorpio gets a bad reputation. But this is the sign that transforms dark into light. 
Scorpio is not just represented by a scorpion, but a phoenix too. The phoenix is a symbol of rebirth – of hitting rock bottom and then rising from the ashes.
Whatever challenges you face, just remember that the light of the New Moon in Scorpio is here to help you transform into the best version of yourself.
I hope this New Moon helps you unravel the most exciting tale in your life – the story of yourself. 
With love,
Sarah Stormrider
PS: I would love to hear how the New Moon is affecting you and your relationships. What new revelations are coming to light? Let me know in the comments below!