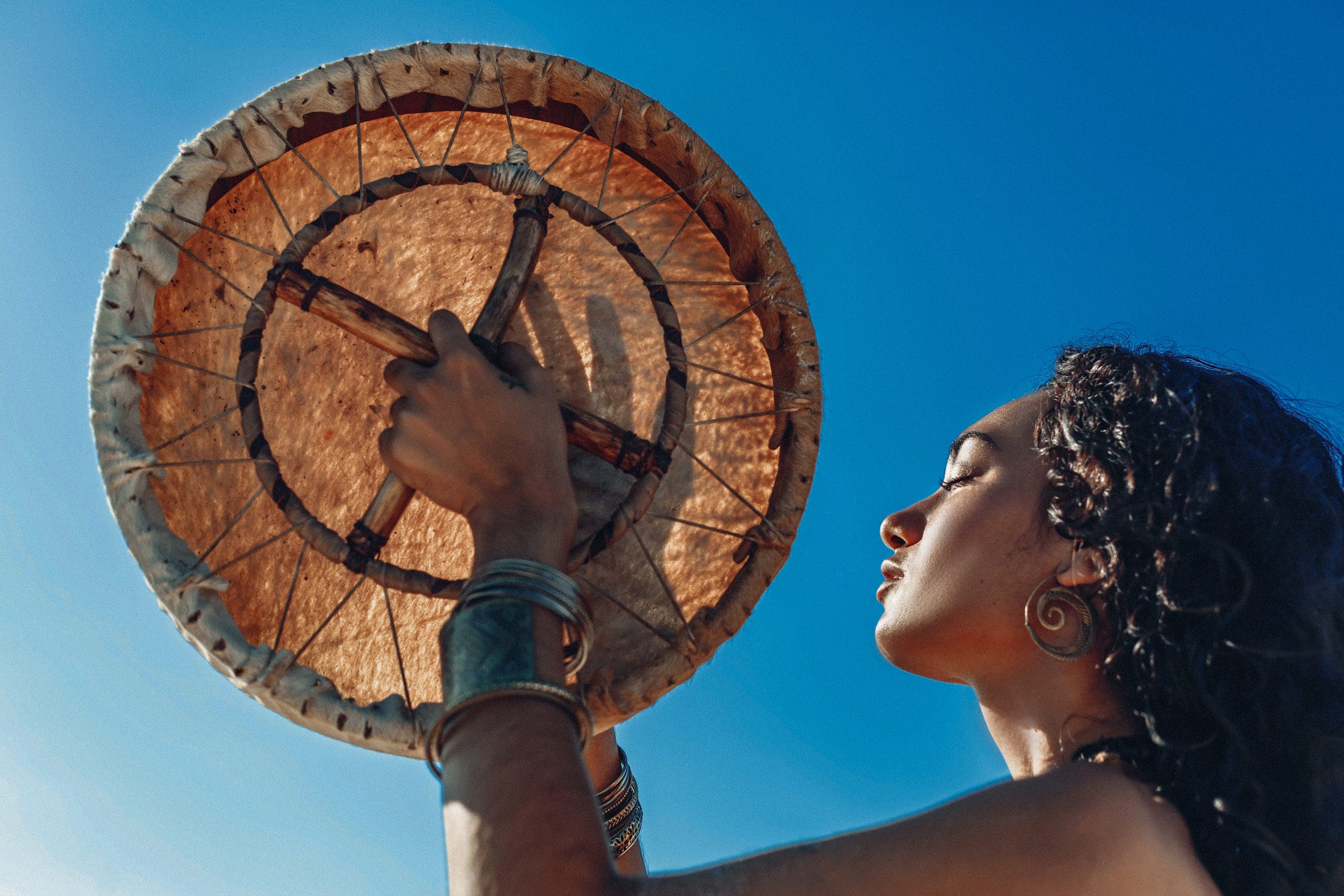 04 Mar

Karmic Breakthrough Ahead | Weekend Love Reading | 3/4 – 3/6

Hello Tarot Friends, 

This is Jonathan with your Weekend Tarot Love Reading.

Oh boy, it looks like you could be in one of those phases where love just isn't working the way you want it to. 

You might be feeling totally scrunched up against the wall, and like there is nothing that seems to work. 

But not to worry, this is just a phase, and if you can bring some consciousness to what's arising, you might break through an old pattern that's been kicking you in the butt for some time. 

There's important, revolutionary work to be explored, so let's hop right in and get down to business.
Card #1: Ten Of Pentacles | Love And Family
The Ten of Pentacles represents lineage, family, and multi-generational wealth. In a love reading, the Ten of Pentacles can indicate a connection that is powerfully positioned in the material world. 
In other words, two people may come together to create wealth and a powerful influence in life. Or one person in the relationship might already come from "old money."
In either case, this would likely be a partnership that's already been around for a while, rather than something fresh and new. 
The Ten of Pentacles is a card about material stability and longevity, so if you are thinking about deepening your relationship with someone, you might consider what it means to bring your ancestral lineage together with your beloved's family line. 
While this might not seem like a big deal on the surface, marrying someone, or choosing to have children with them, is also a marriage of genetic, ancestral, and energetic karma. 
You might ask yourself, is this person committed to growing with you through thick and thin?  
If you are single at the moment, the Ten of Pentacles could be a sign your parents have a strong influence on who you end up with. 
This may have been something they explicitly told you, or it could be something you are carrying around internally, even if they've never said anything about it. 
For better or for worse, noticing you are at the tip of a very long line of humans who have survived through time, can be helpful. 
On the one hand, you are carrying the bloodline of a family which has figured out how to survive. On the other hand, you are at the very edge of adaptive ingenuity for your bloodline. Which means you don't have to follow the mold they have set… but it could also be helpful.  
What was right for them, may or may not be right for you in your life. In all likelihood, it's probably a bit of both. 
If you've met someone recently, the Ten of Pentacles can sometimes be a sign the person you are swooning over might already have a family. 
In the worst case scenario, they have a family that they are sneaking around on with you.
It's also possible you are working out some multi-generational romantic karma, which is precisely what your next card is indicating.
Card #2: Nine Of Swords | An Old Pattern
The Nine of Swords symbolizes fear, anxiety and despair. This is an unfortunate card to arrive in a love reading, however getting a clear reflection about your current relationship, or your state of being, can be priceless. 
If you are currently with someone, the Nine of Swords may be a sign your relationship has felt like a never ending challenge. 
If it's not the relationship as a whole that feels this way, then perhaps there is one specific element that has given you unending trouble. 
This might look like a deep mistrust that keeps you up at night, and makes you feel very insecure. Or, it's possible something has felt off for a long time, but you just can't put your finger on what it is. 
The Nine of Swords tends to point to long standing challenges or issues, so maybe you've felt these same kinds of issues or bad feelings in previous relationships as well. 
And often, the issue the Nine of Swords tends to indicate is something deep in the unconscious, which means it's hard to pin down what exactly the problem is at its roots.
If you're single, the Nine of Swords could be a sign you are feeling very insecure either about being with someone, or you are afraid you will never find someone. Either way, there is a lot of anxiety surrounding the issue of love and partnership. 
Considering your first card, the Ten of Pentacles, the challenge you are facing right now in your love life likely goes back through your genetic lineage, or your karmic lineage. 
What this means is you've inherited some of the challenges around relationships from your parents, who in turn may have inherited them from their parents. 
These kinds of patterns that leap from generation to generation can be tricky to overcome, because to some degree they feel normal, or like home to you. 
Luckily, this period of "old stuff" coming to the surface is going to come to an end. In the meantime, your next card is recommending you place your attention on yourself.
Card #3: Nine Of Pentacles | Return To Your Power
The Nine of Pentacles is a sign of self-sufficiency, high standards, and independence. In the context of a love reading, the Nine of Pentacles indicates someone who doesn't need a romantic partner to feel fulfilled. 
The Nine of Pentacles is a reminder that you've cultivated self-sufficiency in your life. Even if you don't feel a sense of stability in yourself at the moment, it's there. 
Sometimes the dance of relationships can pull you way outside of yourself. Relationship dynamics tend to hit at the very core of your insecurities, because they are so close to the emotional injuries of your childhood. 
Luckily, the Nine of Pentacles is a sign you have the ability to take a step back, and regroup with your powerful self. Getting resourced by spending some time taking care of yourself and enjoying the company of positive and supportive friends could really create a shift for you. 
The Nine of Pentacles has explored a myriad of possibilities in her life, and found that she is most happy in her own garden where she can choose how she wants to live day by day. 
While you don't have to make the choice the woman in the card image has made, you might explore if you can find the place in you that feels like it needs a relationship, and notice what that part of yourself is really asking for. 
Ultimately, the Nine of Pentacles is a call to power. It's inviting you to find the place where you might want a relationship but you feel resourced enough on your own not to need one. 
From here, you might find that a less suitable relationship is simply not worth it. Strength on your own means you have options, and can be a bit more picky regarding who you choose to spend time with. 
If you're in a relationship that just needs some minor tweaks, you might consider spending a few nights apart, or a few weeks. 
Reestablishing a relationship with yourself, and your own rhythms, can do wonders for couples who have been glued at the hip.
Breaking free of family patterns and karma is no small victory. In fact, when you change a relational pattern that's been in your family for generations, it's like a cosmic revelation. 
So the appearance of your first card, the Ten of Pentacles, could be a sign you are working on important romantic stuff that goes beyond just yourself. 
It can be helpful not to take it personally if it's the case that what you are facing came from mom and dad. Especially if you're feeling the kind of anxiety and worry that your second card, the Nine of Swords is indicating. 
This can be a challenging card, and is a sign there's something you've been dealing with for quite some time. Your best bet getting through some of this sticky material is to reconnect with your inner resiliency. 
While we inherit family challenges, we also inherit family strengths. Your third card, the Nine of Pentacles, is inviting you to spend some time on your own, reconnect with what's stable, capable, and powerful in yourself. Just returning to this place could change your entire perspective on your love life. 
Take your time, be kind to yourself and those around you. 
And you'll be well on your way. 
With love,
And in service, 
Jonathan Lionheart
P.S. What pattern in your love life is giving you trouble right now? Have you noticed this pattern before in other relationships? You can leave me a comment here on our blog, and let me know!  
P.P.S. If you'd like some advice about your love life, or want some help undoing some of these challenging life patterns, you can schedule a private reading or Embodied Alchemy session with me here.