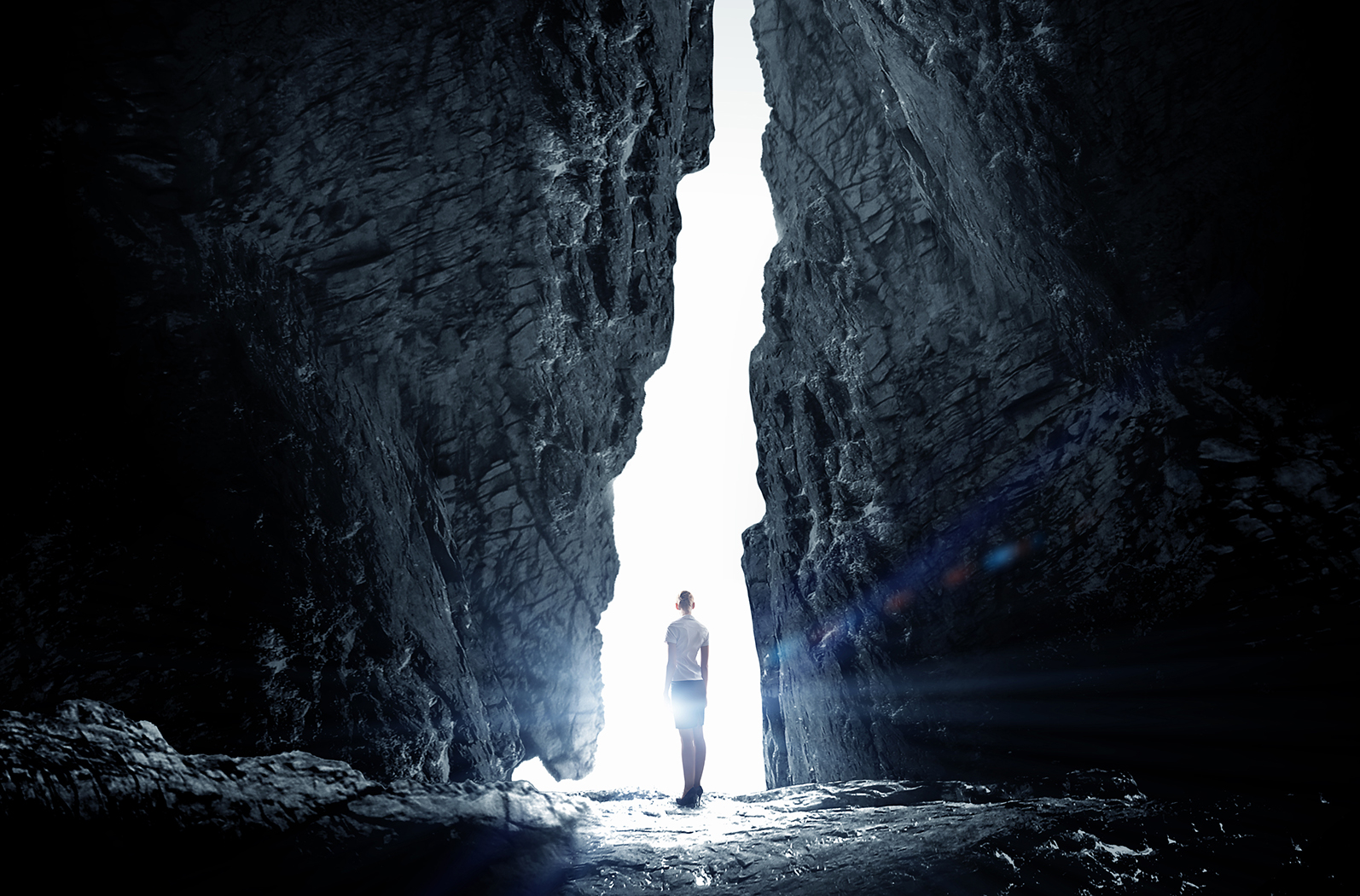 27 Jun

The Light At The End Of The Tunnel | Weekly Tarot Reading | 6/27 – 7/3

Hello Tarot Friends, 

What a week you have coming up! 

Yes, there is still some baggage to unpack and things to set straight, but you are right on the verge of something special. 

This is the kind of week that could remind you both how beautiful life is, and just how powerful you truly are. 

But, as you'll see, it will be important for you to take certain steps in order to benefit from the blessings that will be coming in.

This is exciting, so let's not waste time… 
Card #1: Eight Of Swords | This Again!?
When a card is pulled for a second time in two weeks… you can bet there is something important to pay attention to. 
As you might remember from last week, the Eight of Swords represents feeling trapped, hopeless, or unproductive. 
Luckily for you, this energy is on its way out. However, you'll have to wade through some of the thick, muddy places before the sun comes out and you can breathe a sigh of relief. 
In fact, this is the perfect situation to gain real insight into the patterns of thinking and action that lock you into the hopeless energy you could be experiencing. 
You might be feeling stuck, slow, or even way down in the dumps. But instead of feeding into whatever your mind is saying about your circumstances, this week, take a step back and look at what's going on from a more detached place. 
We tend to have belief systems and thought patterns that are rooted all the way back in our childhood. 
Whether these beliefs were what we came up with to survive challenging experiences, or if we learned them directly from our parents, chances are, they simply aren't true. 
On the surface, these kinds of thoughts might appear to be about something specific in your life… a bad relationship issue, financial struggle, or perhaps health challenges. But if you pop the hood and take a good look inside the engine, you will see that they are tied to a pattern in your life on a much bigger level. 
Take some time this week to write down the limiting beliefs that come up on a regular basis. You might carry a small notebook with you, and when you realize you are thinking that same pesky thought, write it down. 
Later, when you have the time to really sit with some of what you've written down, ask yourself if the thought is true. Notice if you are able to feel into your body and find the emotions that relate to the thought. 
Are there memories connected with the thought? Is the thought grouped together with sensations, and feelings? Pay close attention. 
You likely won't get too far if you try to change the thought or feeling. The body and emotions don't see themselves as needing to be fixed. When you go in with the intention to alter or change them, it's as if you are saying there is something bad or wrong about them. Which will only make you feel more stuck. 
Instead, enter these sticky places with loving kindness. Notice them and "hold them" the way a loving mother or father would hold a scared or hurt child. 
Nothing needs to change. Transformation will happen easily and naturally by giving these frightened or confused parts of yourself the nourishment and attention they need. 
Treat yourself with kindness even in the pit of despair, and a flower will start to bloom from the scorched earth of your early childhood experiences. 
You are right at the edge of a big, expansive opening so don't skip the hard stuff. 
Your next card is a sign that all of the ickiness is about to be burned away in the light of hope and massive love.  
Card #2: The Sun | The Healing Power Of Love
Can you feel the energy of renewal starting to break through the clouds around you? 
The Sun symbolizes happiness, optimism, and confidence. It's almost a complete 180' from the gloomy Eight of Swords. 
In fact, it is a 180'! The Eight of Cups is like a "dark night of the soul." But you are on your way out and into the warming, forgiving, and revitalizing sunshine. 
You might experience deep nourishment and joy this week. But how is it that you can go from a state of total hopelessness into one of complete optimism? 
The Sun represents cosmic love. It symbolizes the part of you that is much bigger than your thoughts and feelings, and is connected to the spiritual realm. 
When you are stuck in negative thinking, or locked into patterns of defeat, it feels like the sun has completely vanished from your life. But in fact, these thoughts are like clouds blocking the sunlight. And beyond the clouds, the sun is always shining.
If you can let go of focusing on your circumstances, even just for a moment, and remember the sun behind the clouds, your situation will start to improve dramatically. 
So rather than struggling by pushing feelings away, or by trying to run towards something that will make you feel better, notice that you can put your attention on the love of the Universe that is always available to you. 
Ultimately, you might not know why you have shifted from despair into joy, so don't get caught up in trying to figure it out. 
Instead, be grateful! Receive the happiness and vitality that is arriving and making its way into your every cell. Just breathe and be happy. 
As a result, you may find that you are glowing this week, so bless the people around you with your smile. Notice the birds and the trees, and keep a "thank you" in your heart all week long. 
Your next card wants you to slow down, integrate your transformation, and seek stillness and rest. 
Card #3: Four Of Swords | Time To Recharge
The Four of Swords is a sign that peace, recuperation and rejuvenation will be very important for you this week. 
Sometimes, after breaking through from being bottled up and stuck, you might want to run out into the world, connect with your friends, and experience as much of life as you possibly can. 
Especially with the blooming, vital energy of The Sun, the shift in your energy might have you jumping up and down with glee. 
But the Four of Swords wants you to take time away from the loud, chaotic world so you can integrate what has occurred. 
Avoid television, social media and party scenes as much as possible this week. Instead, read a book, write in your journal, or take a gentle walk in nature. 
There can be a tendency to give away the peace and energy that comes with a breakthrough. It's as if staying in your new state of awareness is a little too much. So instead of holding on to that juicy sense of joy, you might find ways to click yourself back into the slumpy energy from before. 
This week, be mindful not to get rid of your vital energy. Think of this as a time of cultivation. Slow down, let the energy deepen through meditation, self reflection, and rest. 
You might choose to take time for a pause by sitting or lying down and bringing your awareness to your chest and heart area. Notice the places that feel alive and filled with energy, and notice the areas that might feel tight or closed down. 
Rest in this place, and let your awareness go into the sacred energy of your heart. 
This card is a big permission slip to take a breather and rest up. 
Reflecting after a darker period is how we learn. Give yourself the space so you can continue to grow and evolve. You are worth it!
Just like after a massive storm, there is often a sense of peace and renewal.
The Eight of Swords is letting you know you will have some unfinished business to attend to this week. You can move through it if you are willing to bring compassion and understanding to yourself as you navigate your way through this dark spot. 
And luckily, on the other side, The Sun card is a sign you will experience a renewed sense of love and hope. This is a gift from life, so enjoy it to its fullest!
Rather than spending this powerful new energy on people and situations that might drain you, the Four of Cups wants you to rest and recuperate. Think of it as storing this energy in the bank, rather than spending it on stuff you might not really need. 
All around, this is a fabulous reading! I'm excited to hear about the insights and breakthroughs you will most certainly have this week. 
With love,
And in service, 
Jonathan Lionheart 
P.S. What thoughts or feelings do you find yourself regularly stuck in? In what ways can you be kinder to yourself? Leave me a comment here on our blog, and let me know!  
P.P.S. If it feels like the challenges in front of you are too big to handle on your own, or you could just use some insight or advice, you can schedule a private reading with me here.