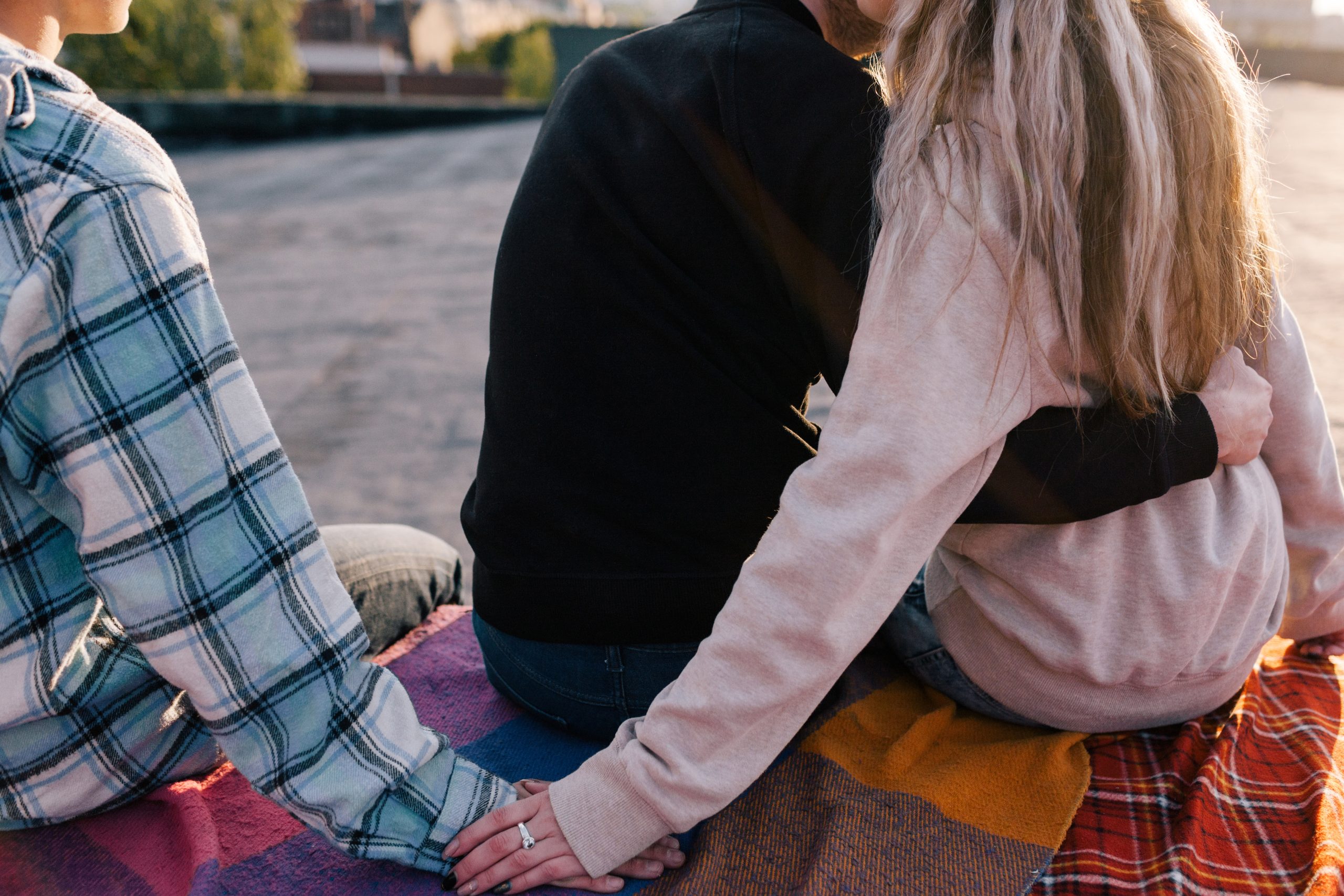 08 Apr

Love Triangle Warning | Weekend Love Reading | 4/8 – 4/10

Hello Tarot Friends, 

This is Jonathan with your Weekend Tarot Love Reading. 

You could be feeling pulled in multiple directions at the moment. Whether there is someone already in your life or not, there might be some important decisions in the near future. 

If you're single… get ready, there may be more than one person who's interested who might make their move. Or, you might find yourself engaging in the dating scene at a whole different level. 

If you're committed, you might find yourself distracted by someone new who has their eye on you. 

It's going to be a juicy one, so let's dive in and take a look. 
Card #1: The Emperor | An Experienced Lover
The Emperor represents structure, authority, and discipline, and might be a sign you are either in a traditional style relationship, or would like to be. 
When the Emperor arrives in a love reading it could mean you will meet someone older and well established, or you are already with someone like this. 
It's possible this older person could be very helpful in guiding you in your life, providing both stability and wisdom. 
While the relationship may not be filled with a lot of romance, and they might be somewhat controlling, their experience could be attractive to you.  
The Emperor type of person tends to be quite successful in life, however their sense of love and relationship can sometimes be dated. They might be interested in a trophy wife or a boy toy rather than an equal partner.  
This doesn't necessarily have to be the case, as there are healthier representations of the Emperor in which the union is perfectly balanced. 
That being said, on the darker side of the spectrum, the Emperor can be overly controlling, stifling your creativity and true self. Some people thrive with the kind of structure symbolized by the Emperor, while others feel trapped and suffocated. 
If you're in a relationship, it's possible you are experiencing a dynamic where your partner always thinks they are right, even when you both know they are wrong. This kind of power struggle can get old and leaves very little room for growth. 
If you are single, don't be surprised if someone a bit older than you comes knocking on your door. Whether you decide to open the door or not will be up to you. 
And luckily, your next card is a sign that whatever your circumstances are now, a beneficial change of attitude is close at hand.  
Card #2: Ace Of Swords | Fresh Ideas
The Ace of Swords symbolizes new insights, breakthroughs, and the truth coming out. In a love reading, the Ace of Swords could be a sign of good communication or coming to terms with something about yourself or your significant other. 
The Ace of Swords is all about finding clarity. So it's possible you will gain insight into something about yourself in the coming days. Perhaps you'll realize you actually want something you didn't know you wanted before. 
Or it's possible you'll realize something about the relationship patterns you've had in the past. Either way, the insights you gain this weekend will be significant.
If you're in a relationship right now, you might have an important conversation with your partner that clarifies how you two want to relate to each other going forward. Maybe you'll discover something new and exciting about them. 
It's also possible you will come to find you want something different. Whether this means the relationship needs to come to an end, or the dynamic in the relationship just needs to change will have to be seen. 
Ultimately, the Ace of Swords is a great card to get in a love reading because it's a sign you are getting closer to the truth, both for yourself and in your love life. 
So when it's time to have an important conversation don't shy away from the process because it could bring about important realizations. And follow the thread if you find yourself starting to realize something about yourself. 
This is a powerful time to recognize important information you won't want to miss.
Maybe you'll discover that you want to be with a different kind of person than you've been with before, as your next card could indicate… 
Card #3: King Of Wands | The Passionate King
The King of Wands is a sign of boldness, leadership, and could indicate a charismatic passionate lover arriving on the scene. 
When the King of Wands arrives in a reading, you can bet there is some excitement headed your way. Particularly in a love reading, fiery romance might be right around the corner for you. 
If you're already in a relationship you expect will last, the King of Wands is a great card to arrive. A new spark could light a fire between you and your special someone. While there could be some fighting, the passionate and creative fire will be well worth a tiff or two. 
On the other hand, if you are single, you might meet someone who knows what they want and who will pursue you intently. This person will be both generous with their time and their resources, and won't shy away from their interest in you. 
It's also possible the King of Wands is representing a part of you. In which case, your love life is about to get your full and focused attention. You will feel empowered, inspired, attractive and clear about what you are wanting. 
If you consider your first card, the Emperor, it's possible you've already experienced a more traditional kind of love, and now you're ready for something with a little more spice. 
It's also possible you are trying to decide between two different people. One, the more traditional, and the other a bit more out of the box. 
The Ace of Swords is letting you know you'll be getting clear about this decision very soon. In the meantime, it's a great time to really listen to what you are wanting in your deepest heart. 
The rest will reveal itself from there. 
When it comes down to it, listening to your heart will guide you to where you are meant to be. Your first card, the Emperor could be a sign there is a more structured, traditional romantic potential in your life. 
While this person might be stifling at times, they also have a kind of stability and wisdom you might find attractive. That being said, the Ace of Swords, your second card, is all about coming to new realizations. 
This could be as simple as recognizing something needs to change, or as profound as realizing you want to be with someone else. 
Regardless of how it shows up for you, it does appear there could be another individual on their way into your life. The King of Wands could be a sign of a creative, passionate, somewhat unconventional person interested in you as well. 
Or it may be a sign it's time to put some serious focus on your love life. 
Either way, there are some decisions on the table for you… and hopefully some fun as well.

With love,
And in service, 
Jonathan Lionheart 
P.S. What kind of lover do you want in your life right now? What are some realizations you've made about love in your life? You can leave me a comment here on our blog, and let me know!  
P.P.S. If you're feeling confused about your love life, or would like some help unraveling what will happen next, you can schedule a private reading or an Embodied Alchemy session with me here.