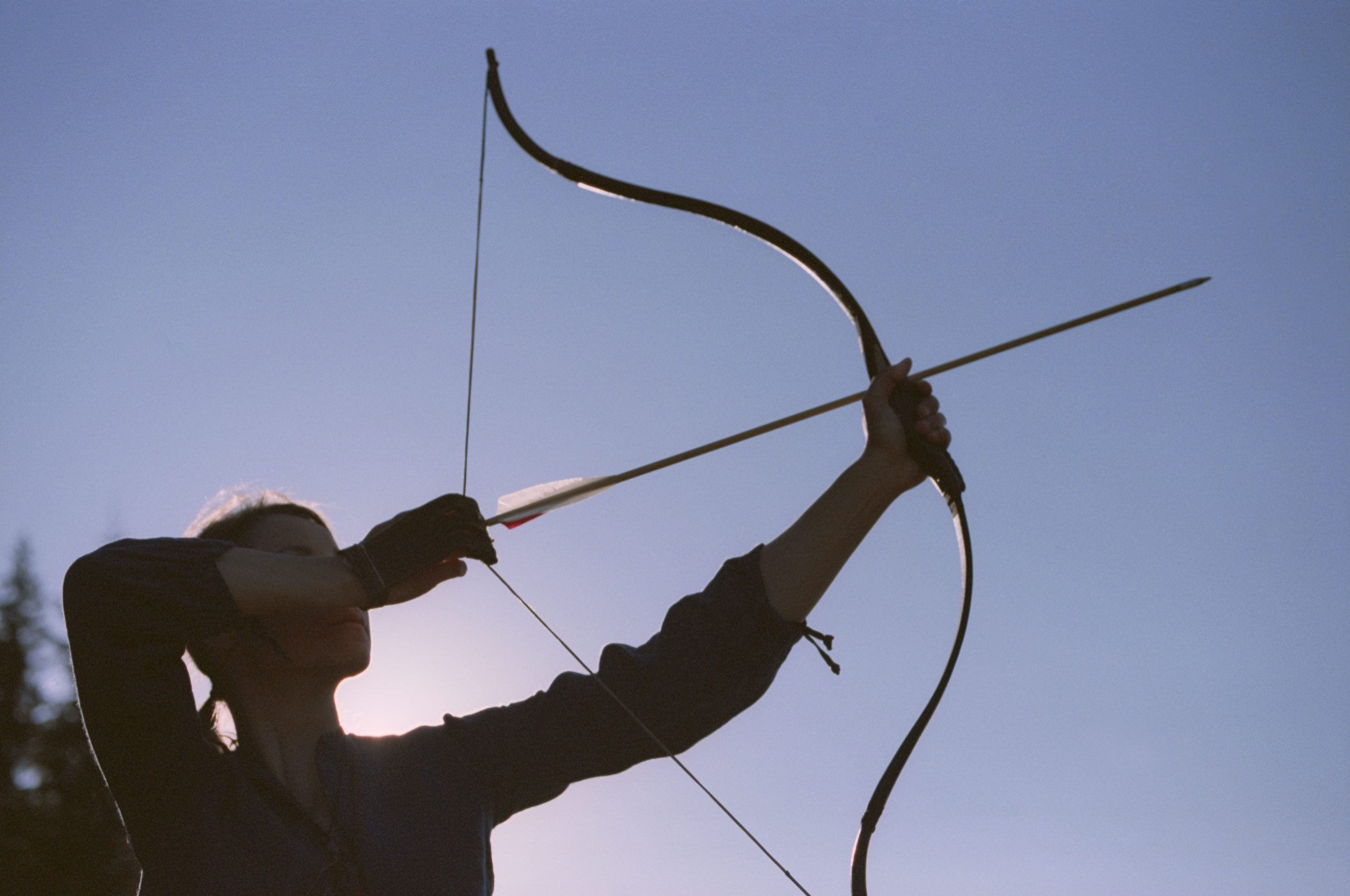 09 Nov

Luck Is On Your Side | Venus In Sagittarius Horoscope

Dear Friends,

Have you ever heard the saying: If you love someone, set them free?

Sometimes it's easier said than done.

Especially right now while Venus is in the domain of deeply feeling, possessive Scorpio.

For the last two weeks you've likely felt more intense and passionate when it comes to matters of the heart.

But on November 16th, you'll begin to rise out of the emotional depths you've been swimming in and your heart will grow lighter.

That's because on this day, Venus will enter the sign of freedom-loving Sagittarius.

And when it does, it could awaken your thirst for adventure.

You could feel a bounce in your step as you start noticing the possibilities shimmering all around you.

Good luck might seem to rain down on you from the heavens.

And when it comes to love, you'll be more focused on having fun and expanding your horizons…

But you could also get restless and impatient if things aren't moving forward quickly enough.

Whenever Venus changes signs, it can really switch things up in your love life.

So let's take a look at what you can expect while Venus is in Sagittarius.

Sagittarius is free-spirited, wise, and magnetically attractive.
Those born under this sign capture hearts without even trying, and often disappear on a new adventure before anyone can pin them down.

This mutable fire sign is known to change directions on a dime, passionately following their inspiration, moment-by-moment, in whatever form it takes.

Their thirst for knowledge is endless, although they can be prone to over-generalizing complex subjects out of impatience to keep moving, growing, and experiencing.

Sagittarius is considered the luckiest sign in the Zodiac. Ruled by Jupiter, planet of abundance, the path to success seems to unfold effortlessly wherever they step.

While Venus is in Sagittarius from November 16th to December 10th, we will all feel more lucky, optimistic, and lively.

Flirtatious energy will be strong, and laughter will help to break the ice and deepen bonds between people.

Venus is Sagittarius is well known for its humor, which can be a powerful aphrodisiac during this period.

So leave the serious talks behind and focus on fun, freedom, and abundance instead.

You won't want to be pinned down while Venus is in Sagittarius, and neither will your significant other (or anyone you've got your eye on.)

The solution?

Have fun, be light-hearted, and go on an adventure together.

The exploration of new places, ideas, and experiences can be very exciting while Venus is in Sagittarius, especially if it's spontaneous.

So get out your passport, or take a trip to a museum and start expanding your horizons.

You might also want to arrange a meeting by a warm fireplace to discuss funny and interesting subjects with your love interest.

You'll probably have a lot of interesting things to talk about too, because Mercury will be following Venus, entering Sagittarius the very next day, on November 17th.

Did you ever look up at the stars when you were little and think about how big and mysterious the Universe is?

These are the kinds of topics Mercury in Sagittarius loves to discuss.

This astrological placement is also known for its truthfulness.

And while honesty is a wonderful thing, most would agree that it's important to be tactful when expressing yourself.

Mercury in Sagittarius, however, is prone to blurt out whatever they're thinking without too much concern about who it may hurt.

Some people find this communication style refreshing, while others prefer a more gentle approach.

Whatever side of the fence you're on, you may notice an uptick in blunt, honest, and opinionated conversations while Mercury is in Sagittarius.

It will also make for interesting philosophical discussions and deeper ponderings about life and the Universe.

If you are gathering for Thanksgiving this year, the Sun, Venus, and Mercury in Sagittarius will make for a merry, fun-filled time.

Just make sure to curb Sagittarius' overly-opinionated dark side, by leaving the discussion of religion and politics at the door.

During this influence, from November 17th – December 6th, it will be easier to understand how other people really feel about you because they are less likely to be polite and considerate of your feelings.

When in doubt, fall back on humor and laughter to diffuse any awkward situations.

Together, Venus and Mercury in Sagittarius can bring an enlightening time that sets you free both emotionally and intellectually.

From November 16th until December 10th, you will feel more adventurous than sentimental, and more passionate than thoughtful.

If you can, make space for a little spontaneity in your life.

It will spice things up in your current love life, or open the door to meet someone really special.

And remember to enjoy yourself and laugh often.

The magic of Venus in Sagittarius is that when you follow your bliss, wonderful synchronicities appear out of nowhere, and good luck becomes your constant companion.

Enjoy this inspiring time!

With Joy,
Luna Dragonwell

P.S. Where could you use more luck in your life? Is there an adventure you'd like to go on while Venus is in Sagittarius? Let me know in the comments below.