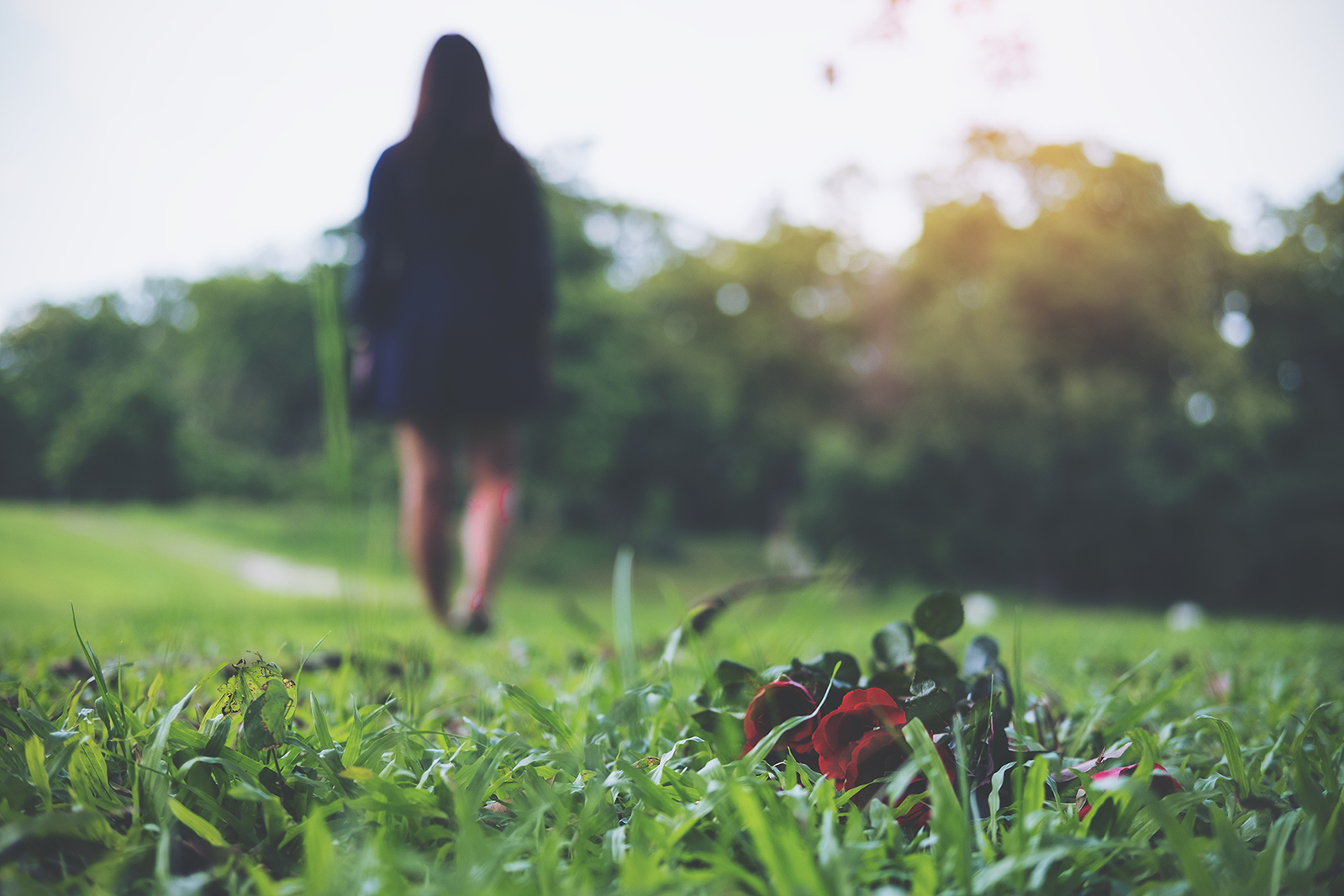 11 Apr

A Much Needed Change Is Coming | Tarot Love Reading

Hello Tarot Family, 

This is Jonathan with your Tarot Love Reading, and it's all about the evolution of your love life. 

Just like last week's reading, you are entering a great transformation. It can't happen all at once, but your reading today is letting you know you are on the right track, and making great progress. 

You might be feeling done. Done with what's not working, and done with playing the small version of yourself. And you definitely deserve better. 

So roll up your sleeves and get ready, because the last of the "old ways" are phasing out, and verdant new possibilities are right around the corner. 

Let's take a look at your potent love reading for the coming days.
Card #1: Death | Embracing Change
Have you entered the final chapter of a relationship?
The Death card signifies a major transition. Whether you like it or not, your life is changing, and there is likely very little you can do about it. What you can do at this point, is get on board with what's happening. Otherwise the suffering will only linger. 
A transformation like this doesn't have to be terrible. However, it will ask you to grow beyond your comfort zone and into the unknown. 
You might be holding on tightly to a person or a way of being, even though it's slipping right out from underneath you. The Death Card is a sign it's time to let go. 
If you are single, you might experience the cold hard truth about something you've been avoiding. If you've been resistant to a feeling, or avoiding a bitter truth, it could come up to bite you. So instead of being surprised, this is a good time to listen to your feelings that are calling out for attention, and take action that will change your experience.  
At the very least, you'll be reminded that everything changes, and everything comes to an end. 
If there is a dwindling romantic interest you've been holding on to, this is a sign to move on. 
On the flip side, maybe someone else has been holding on to you, hoping you'll fall for them some day. If you haven't been fully honest, and are letting them think there's a chance, it might be time to get real. 
If you're not meant to be together, cut them loose. 
If you're committed, and you've known for a while your relationship is on its last legs, the Death card wants you to get with the program, and get on with it. Deep down, in the wisdom of your heart, you know when a relationship has outlived its lifespan. 
You don't have to stop loving the person you're with, even if you're leaving each other. You can still love someone, even if you're not meant to be together. 
If you're committed, and you both want to stay together, the Death card is a positive and even revolutionary card. It symbolizes a new stage in your relationship. However, you'll need to let the old fall away in order to step into what's fresh and new. So get down to business, and let go of what's getting in your way.
Just like the caterpillar who hunkers down into a cocoon of transformation, you'll likely have to enter the unknown without a clear sense of what's to come on the other side. 
Not to fear, this is a totally natural process. And, as you'll see in your next card, there will be plenty of support to help you along your powerful path ahead. 
Card #2: Queen Of Cups | A Spiritual Midwife
Is there a supportive person in your life who can help guide you when things get challenging? 
The Queen of Cups represents a down-to-earth, nurturing person. This person could come out of nowhere and help you when you need it most. 
The soulful Queen of Cups is overflowing with kindness, and her warmth and wisdom may be exactly what you need right now. So stay open to meeting someone who can remind you of the beauty of life, even in the midst of a big upheaval. 
You might meet a wise woman this week, or decide to reach out to your favorite family member. You might even decide to work with a traditional or non-traditional counselor or healer. 
Listen to your intuition, and be open to sharing some of your troubles if the opportunity presents itself. If you let the right person in, it could make all the difference in the world. 
Considering your first card being Death, The Queen of Cups is exactly the kind of balm that can help sooth the uncertainty you may be feeling. This Queen wants to remind you that even though things are changing or coming to an end, there's always support and love waiting to be let in. 
Even if you don't meet someone who can help lead you through this time, The Queen of Cups wants you to give it everything you've got when it comes to self-care. Love yourself up in the best ways possible.
Be patient with yourself, because your next card is letting you know it won't be long before you feel fresh and excited for what the future holds. 
Card #3: Ace Of Cups | Fresh Rain Brings Hope
The Ace of Cups represents renewal, emotional awakening, and heartfelt new beginnings. 
It might surprise you what blooms in your life when you finally decide to move away from what's no longer working. 
Even if you've already broken up with someone, or been separated for a long time, letting go completely can have a powerful effect on your energy. When you cut the last emotional cord, the psychic and spiritual energy that's been bubbling underneath the surface can rush in like a life-giving rainstorm in the desert. 
Feelings of excitement and joy you might have thought were dead and gone, could begin to flourish again almost miraculously. 
If you are single, you could finally come to terms with the loss of an old love that has lingered in your heart and your energy. It's time for this old stuff to be washed away like a wave crashing into the sand.
The Ace of Cups wants you to let the fertile new energy of hope and possibility rain down upon you. Soak it up! 
You might begin to let yourself feel the loneliness that's been with you for a while. Truly feeling this, and letting it in, allows it to be loved and transformed. When you love yourself through and through, your heart is like a beacon of joy, blessing everyone you meet. 
If you're committed, the Ace of Cups is a sign you have moved past the challenges of the Death card, and into the tender and exuberant dawning of a new beginning. If you've decided to end your relationship, you will begin to feel the excitement that comes with opening the door to new possibilities. 
If you're not breaking up, and you've just been going through a tough time with your partner, the Ace of Cups is a sign of a new love story in your relationship. So let yourself rejoice with your lover! Hope is just around the corner, and the possibilities are endless. 
Life will only get better from here. 
There's nothing easy about letting go. Whether you are releasing a lover, or leaving behind the past once and for all, it can be hard to move on. 
However, you might already feel the excitement of new romantic opportunities, and a sense of freedom welling up within you. 
Yes, the Death card can feel overwhelming. It's telling you that life is moving on, whether you feel ready or not. But this can be a transformative and empowering process. 
And there is help available. The Queen of Cups is a sign you have people around you, seen or unseen, that want to help you grow beyond what's been holding you back. You can do this!
Even in the darkest of nights, the sun always rises again. If you let yourself truly feel any loss or sadness coming up, The Ace of Cups is letting you know there are emotional riches on the other side. 
Not only will you get through this, but the forces of life will reward you with renewed hope, and a refreshing view on love. 
You are far more powerful than you can imagine, so let your heart overflow, and get ready for the sun to shine inspiration into all that you do. 
With Love, 
And in Service, 
Jonathan Lionheart
P.S. What are you needing to let go of? Who would you be if you did in fact let go and move on? Let me know in the comments below!
P.P.S. Moving on from a painful relationship, or transforming old emotions can be challenging. If you'd like some assistance or insight into your current situation, you can schedule a private reading with me here.