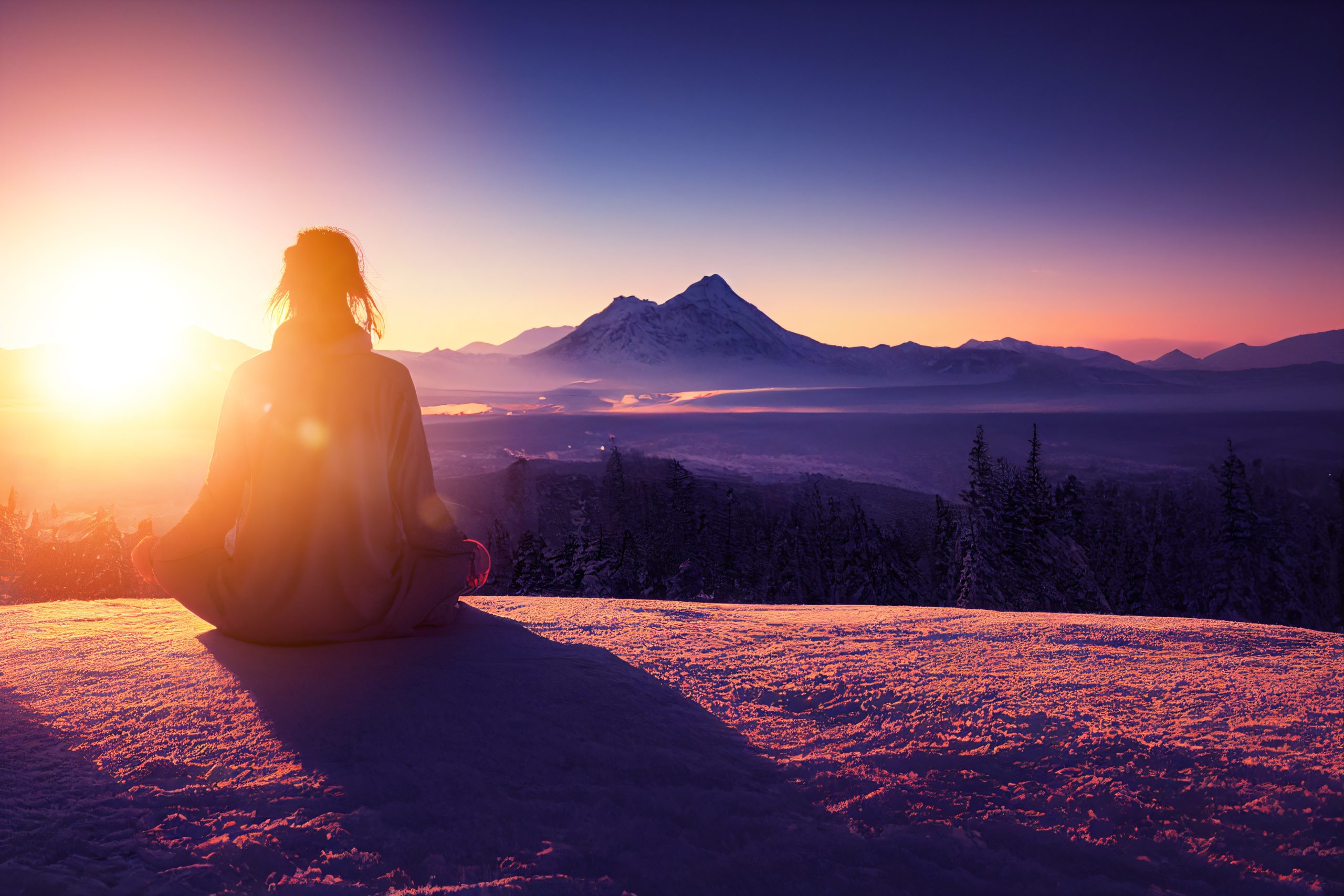 11 Feb

Pick A Card Tarot Reading | Weekly Forecast For 2/12 – 2/18

Your week ahead could unfold very differently, depending on what path you choose.

Jonathan Lionheart is here today with a pick your own card tarot reading, so you can get personalized insights on your week ahead and choose the best path for you. Enjoy!

P.S. Which card did you choose and what did it say about your current situation? Leave a comment below and let Jonathan know!

Hey there, this is Jonathan Lionheart with your Weekly Tarot Reading. Thank you so much for continuing to tune in and engage and say hello.

So next week, I'll be giving away one of the private readings. So pay attention, stay tuned. There'll be a little question that you can check out.

As for this week, you'll be using your intuition to choose the right card. And that will give you a precise reading. So you can grab a private reading down below, I look forward to hearing from you in the near future. And let's hop on in.

All right, so give yourself a moment to pause, wherever you happen to be, and take a few deep breaths. Allow yourself to just settle into the moment. You might bring your awareness to your heart center and notice if there are any questions or needs or desires that rise up when you rest in your heart space. And then using your breath, you can let go of those questions or desires, trusting that life will bring forward answers and support in one way or another.

So you're gonna open up this reading. You'll be using your intuition. But we'll start by just invoking a little bit of sacred space.

Call out to Mother, Father, God, the angels, the archangels, the denizens of light, the deep ones, the rooted ones. Call out the grandmothers and the grandfathers of the north, the south, the east, and the west. Please be with us now, help bring forward a clear message, and the perfect energy and support for those who are watching today.

So you will use your intuition to determine which card and therefore which reading will be right for you in the week ahead. So this will be our first card here hanging out underneath the cube. Second card will be underneath our helix. And third card will be underneath the triangle.

So once again, settle into your body. You might rest again in your heart space. And then notice which of these three options is calling out to you, is drawing your attention in this moment. And then trusting your intuition, we'll begin our process. Here. We'll start with our first card.

First Card – Cube

So for those of you that chose the card beneath the cube, this is going to be the reading for you. So I'm tuning in with the group that has chosen this first card.

All right, let's see what we have here. So your first card will be the Situation. Second card is the Obstacle. And third card will be the Outcome. This card here underneath our cube will be your Advice card.

So let's take a look and see what our Situation for the week ahead is. So your first card, the Situation card is our Five of Pentacles. And as you can see in the card image, we've got two individuals that are walking together, or attempting to walk together, and they're in pretty dire straits. The man is hurt and using crutches to get forward. The woman clearly seems quite hopeless or frightened.

This is a card that tends to show up when we are feeling overwhelmed, or like there isn't any way to move things forward. So it's quite possible that you could be starting this next week feeling disconnected from your intelligence, disconnected from a sense of support, and that life is feeling kind of filled with trials and tribulations.

Often snow is a sign of overwhelm. So if you're feeling overwhelmed, and like you can't figure out how to take the next steps, this card is definitely speaking to you.

Now, some of the good implications of this card are that there is in fact help. There's a warm looking church window behind them. So it can be a sign that you should be keeping your eyes open for support and possibilities that you might not otherwise reach out to or you might not otherwise notice. It's a good time to be aware of other possibilities of getting support.

So let's take a look at the Obstacle card for your week ahead. Yes, so this makes quite a bit of sense to me. This is our Major Arcana, this is our Hermit, and you can see with The Hermit, there is snow once again, and The Hermit is off in the wilderness by himself. He's holding up the light of wisdom that he has nurtured from within. And he's in the process of seeking the deep secrets of life.

Now, when The Hermit shows up in an Obstacle position, it can often mean a kind of isolation, or a kind of disconnection, that is not necessarily the good kind. In other words, The Hermit goes off into the mountains and disconnects from culture in order to develop deeper wisdom for himself.

But the other kind of isolation would be the kind that is basically just trying to escape life in some way, escape relationships in some way. Or that as a result of having connections and relationships that have been toxic or painful.

So here we have between these two, maybe a sense of feeling hopeless or disconnected. And the reason for that really could be a kind of self-isolation.

This could be isolation, even when you're in relationship. In other words, there can be a hiding, or a sense of aloneness, even if you're surrounded by many, many people. So some of what could be happening here is kind of a withdrawal or a sense of disconnection that's creating a deeper sense of lack of nourishment or a lack of support in one's life.

Let's take a look at the Outcome here. So our Outcome card is a clear sign that it's time to move away from a situation or a circumstance that is maybe creating this sense of isolation or this sense of hopelessness. This card here, the Six of Swords, tends to show a woman and her child being ferried from a choppy water into a more smooth water.

So this is a reminder that when things have been particularly challenging, and maybe you've been sticking it out in a situation that isn't quite right for you, that now is the time or it's quite likely that you're going to start making moves to extricate yourself from something that is choppy and uncomfortable and creating pain into safer waters, into a more peaceful location.

So for some of you, this could be a relationship situation, that you've been trying to make work for a long time, but t's not happening. This could be a work scenario that is simply taxing you too much. It's no longer worth it. This could also be a living situation. There are a number of different ways that this could be showing up.

But it should be getting clear this week that it's time to make some changes.

Let's take a look at your Advice card for the week ahead. Yeah, so being willing and available for new insights, new understandings about what it is that's creating some of these challenging situations. The Ace of Swords is precisely this.

t's advising you to be willing to look at things from a new perspective. have to listen to the ideas of the people around you, and to take the good advice that might be showing up.

All right. So for those of you that chose the first card, this is your reading for the week. Thank you so much for tuning in. And I look forward to connecting with you next time.

Second Card – Helix

So we'll now open it up to the second card. So for those of you that chose the helix, and the second card, this will be your reading, I'm just going to tune in with you now.

All right, so for our second card, people, we've got our Situation card. This will be our Obstacle, and the Outcome card, and then underneath the helix will be the Advice card.

So let's take a look at the Situation for the week ahead. One of my absolute favorite cards, the Six of Cups. There's something really nourishing and nurturing about this card. As you can see, we've got the two children in a safe courtyard with lots of lush green plants. And they're sharing, they're sharing one of the cups with one another.

So this card is often related to reminiscing on the past and thinking about old situations. I like to think of this card as a card about safety, a card about feeling connected, and a return to innocence.

So you could be experiencing a sense of ease and joy early in the week. It's also possible that somebody from your past shows up and reminds you of some of the lovely experiences from the past. And in the quadrant of love.

I often see this as one of the great soulmate cards. It's a connection card, a card of feeling like you're deeply connected with somebody. You feel very safe with somebody. So all of those could be on the table for you this week.

But let's take a look at what the Obstacle card is. That'll give us a little bit more information of what the Six of Cups is indicating here. So, Obstacle card for the week, what could be getting in the way or causing a little bit of friction is our Two of Wands.

And the Two of Wands is another lovely card. I like to think of this as a card where you've got both feet solidly on the ground. And you're able to therefore start looking at the horizon of where it is that you are wanting to go next.

It can be a card about making decisions or choosing a path that you want to take. As you can see our fella here, he's got the Earth, the world in his hands, which is really this sense of, you're grounded enough that you can start to make a decision about where you want to go.

Now that this is in the Obstacle position, it's quite possible that you're feeling torn between two different paths, or you're feeling a little bit stuck around what it is that you want to do next.

This could mean that there's some fogginess around the choices that you want to make. It could be a sign that you're just a little bit uprooted around the next steps in your path. So these two could be in conversation in the sense that there is a desire or if you want to feel particularly grounded, particularly connected with life, you could be reminiscing on the past, and that's making it a little bit challenging to look to the future.

So let's take a look at what your Outcome card is for the week and we'll see what other information wants to come forward.

Let's take a look here. So your Outcome card for the week is our King of Pentacles. And then our King of Pentacles is the absolute height of the earth sign of the Pentacles which means deeply grounded, really in touch with abundance, with what it means to create abundance, how to cultivate things through time.

Now this could be a particular individual that is showing up in your life, somebody that has really mastered the path of finances. This could be a great business person. This could also be an individual who is physically well cultivated in their life. They've cultivated a very strong physical capacity. This can also be yourself in your own relationship to finances and wealth.

Now, as I'm looking at some of these different pieces here, it's quite possible that there is somebody who has either started to show up, or is going to show up, who is creating a sense of safety and comfort in your life.

This person might be making it hard for you to decide which direction you want to go. In other words, they could be adding a new flavor to the mixture of your life that's making you question the choices and the direction that so far you've been going. So check in with this.

Who is this King of Pentacles? Is this you? Is this a part of your own direction, and your own sense of security that you're cultivating in your life? Or is this another individual who's adding a new flavor and maybe mixing things up around the direction that you're wanting to head?

Let's take a look at your Advice card for the week ahead. So the Advice is our Ace of Wands, and I kind of love this as an Advice card for this particular reading.

You know, it's a bit associated with the Two of Wands. It's here. It's saying: "What in your life is creating a spark of excitement and creativity? And that's the direction that you want to go?" That's the feeling that you want to follow.

So particularly with this particular Two of Wands that's sitting here, if there's a decision that you're in the process of trying to make, or you're attempting to get clear about, you want to listen to the part that feels exciting, that feels new and fresh and interesting.

Even if you can't see exactly where it's heading, use that inspiration to move you forward this week. All right.

So for those of you that chose the second card in the helix, this was your reading. Thanks for tuning in with me. And I look forward to connecting with you again next week.

Third Card – Triangle

And we'll now move to our final card. So for those of you that chose the triangle here, this will be the reading for you for the week ahead. So I'm just going to tune in with you at this point.

All right, let's take a look here. So first card is going to be your Situation card. Second card will be the Obstacle. And third card is the Outcome.

So our Situation card for the week ahead is our Six of Pentacles. And the Six of Pentacles is about investing your time, your energy, and your resources in the things that are most likely to grow.

So spending time putting your attention on what is going to grow and what is going to flourish. This card also has an association with being willing to help others, so investing your time and place and energy in people that are in need of some help or reciprocally, being willing to ask for what it is that you need, ask for help.

Sometimes this can be a sign of either investing in something or being invested in. So let's take a look at our Obstacle card just to get a bit more information about this particular situation here.

So the Obstacle card is our Priestess. And the Priestess is the holder of deep wisdom and the deep mysteries. She is the one that gives us access between the unconscious realm and the conscious realm.

And when she's in the negative side, in other words when she's showing up as an Obstacle, she can sometimes be a sign of there being secrets, either secrets being held from you by somebody around you, or your own unconscious stuff. Not that that's basically leading you in one direction or another.

Without you really understanding why this can be the influence that suddenly makes us make a choice that isn't good for us, or that ends up creating a whole bunch of trouble.

So part of what I'm seeing here is how important it is to, for you to be careful about who it is that you're investing your time and energy into. Whether these are relationships, love interests, or business projects or ideas, it's going to be really important for you to take a look at what's beneath the veil here. Why is it that you might be giving your attention or giving your resources to a certain person or a certain project?

You're gonna want to look beneath the veil in terms of yourself: Are you doing this in order to make yourself feel better? Are you doing this because you're afraid that you're going to lose something?

There's something underneath the table, under the veil, that is causing you to put your time and your attention in a certain direction. And it's going to be important for you to reveal what that is.

Let's take a look at your Outcome card. Okay, good. So, the Four of Wands is what's showing up here. And for me, what this is really speaking to in this particular circumstance, is that, as you start to get clear about what your motivations are – why it is that you're doing what you're doing – there's going to be a really good sense of coming home, a really good sense of feeling like you belong somewhere.

So you just want to sort of jiggle out where there might be some misperceptions about the reason that you're doing what you're doing. And as that comes forward, as that gets clearer, there's definitely a sense of feeling more rooted, more connected with yourself.

The four of Wands can also be a sign of letting yourself enjoy a little bit, have some fun, go on a trip, or enjoy a party of some kind.

So this could be a really good week in terms of both getting clear about some of the some of your inspirations and some of the reasons you're doing things, as well as moving into a place of getting to enjoy yourself a little bit.

So let's take a look at the Advice card for the week ahead. We've got our Nine of Wands. So advice when it comes to the Nine of Wands is a, on one hand, continue to be careful and intelligent with your boundaries. And it's just letting you know that you're getting really close to the end of a work intensive process, a process that's taken a lot from you, whether this is trying to work something out in a relationship, or just a work project that's taken an enormous amount of energy. You're getting really close to the finish line.

So even if it feels a little bit tricky, keep going. Keep yourself dialed in on what needs to happen. And you're almost there.

So for those of you that chose the third, the third option, this was your reading for the week. Thank you for tuning in with me, and I look forward to connecting with you again in the near future. Thank you everyone for being here. I always love connecting with you, love hearing from you, and I'll catch you next week. Take care.