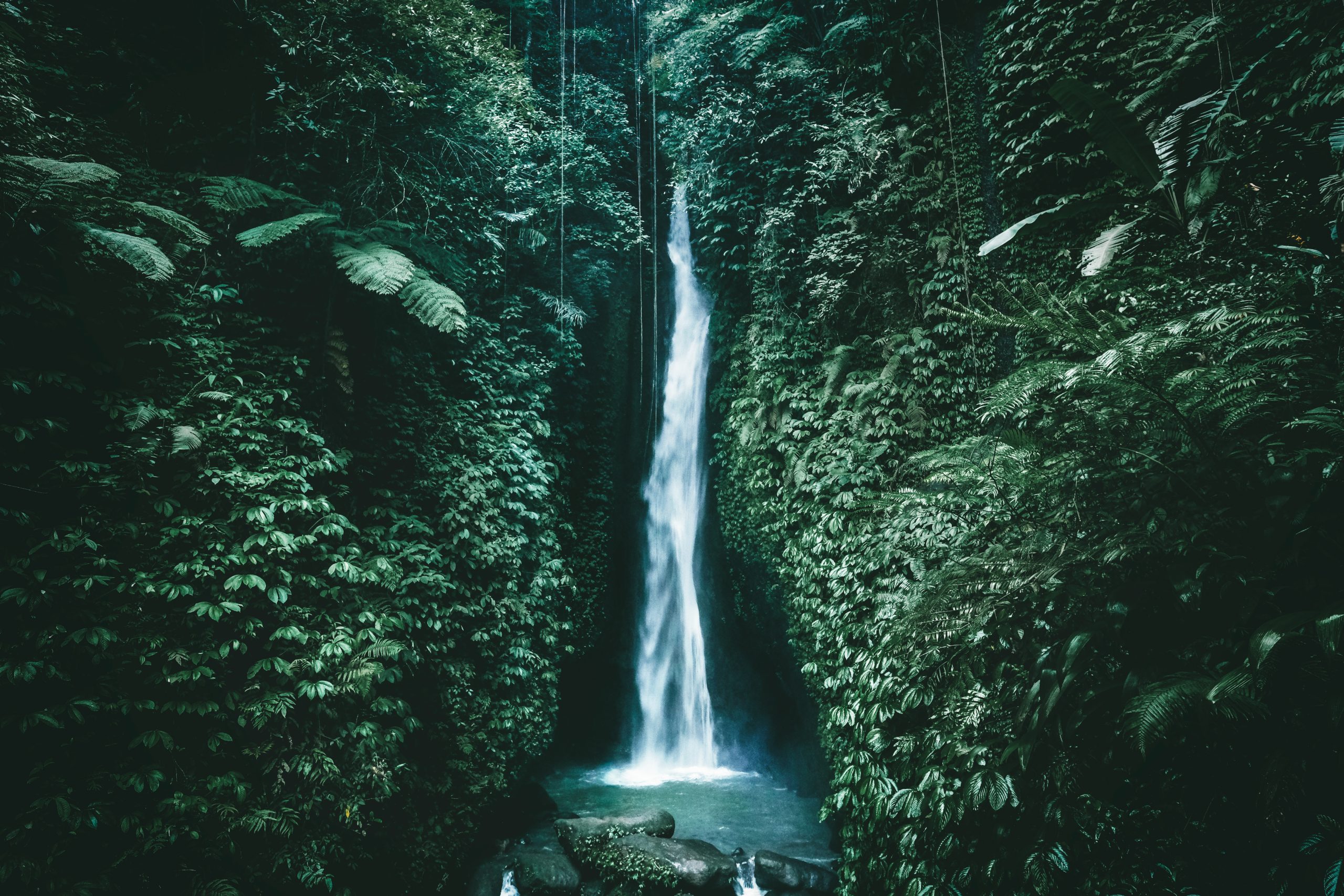 09 Mar

Relax And Receive | Weekend Love Tarot Reading | 3/10 – 3/12

Would you like to experience more fulfillment and connection in your love life?

Our newest reader Galena the Mystic is here today with a pick your own card love reading to guide you in your relationships, so you can relax and receive the love you deserve. Enjoy!

P.S. Which card did you choose and what did it have to say about your love life? Leave a comment below and let Galena know!

Hi, beautiful people here at Cosmic Updates. My name is Galena, the mystic, and I'm so excited and honored to be here offering you your Tarot Love Reading for the weekend.

So I'm sure many of you do not recognize me, and it's my first time here at Cosmic Updates. So I want to thank Cosmic Updates so much for allowing me to come here and channel. I am an intuitive Tarot reader, and I've been studying Tarot since I was in elementary school and love readings… are probably one of my favorite topics.

I consider love manifestation to be, like, my specialty. I am a Pisces moon and rising. So I'm deeply romantic. And I'm also a stubborn Aries. So I'm not willing to give up on my romantic dreams either. And so I've been through it in relationships. So if that is where you're at on this weekend of March 10, then I see you, I hear you, I resonate with you. I've been through some tumultuous, toxic energies in relationships. And I've definitely had to release some karmic connections in order to manifest a love that I can truly say I'm proud of.

Most importantly, I have really cultivated my love for myself and my love for the divine. So no matter what it is that you believe in, something special, something magnetic brought you here, right? You believe in something greater that is ordaining the soul connections that we have access to in our lives. And so I'm really here to empower you, talk about the transits, and hopefully give you some love advice.

This Pick-a-Card Tarot Reading will allow you to move through your weekend with clarity, and hopefully it can soothe your heart as well.

Okay, everyone, I have three different piles for you to choose from, each one with a corresponding crystal. So you're going to use your intuition to choose which crystal's resonating with you, and that will lead you to the reading that's meant for you. So for pile number one, we have the rose quartz point. For pile number two, we have this covellite. And for pile number three, we have pyrite. So take a moment and choose which stone you're the most drawn to. And you'll find the corresponding timestamp that will lead you right to your reading. I'll see you there.

First Card – Rose Quartz

Hello, pile number one. Thank you so much for joining me, you chose this rose quartz. And this crystal carries the energy of unconditional love, grace, compassion, forgiveness, and of course self-love, which is the root of all manifestations in my opinion. So let's go ahead and see what messages we have for you.

Starting with your overarching energy, we have the Eight of Pentacles. So with this Eight of Pentacles, I can see that you're really working at something, this could be a specific manifestation. Or you can just be a hard worker in general.

As this relates to your love life, though, I'm really seeing that this weekend, you're being given the opportunity to work at something and really clarify the details of something. So let's go ahead and get more clarification on your love life this weekend.

What does my pile one, my rose quartz group, need to know about this weekend. We have the Empress in reverse. So with this Empress in reverse, one thing I'm seeing is that you definitely deserve some self-care and nourishment.

The Empress is a pregnant figure, okay, she has something growing within her. And this week around her, as well as these roses on her dress, they represent gentle growth and being able to sort of relax and allow the universe to take care of you and nourish you with abundance as you create something.

So I can see that whatever it is you're creating, whatever it is… this could be a manifestation or it could be something that you're creating in a more tangible sense…. But either way, I can see that whatever it is that you're creating, you're being acknowledged for how important it is.

And one thing I see Spirit, or the universe, really affirming for you is that this thing you're working at, you're on the right track, you have the right idea.

However, one thing that I'm seeing is that you could stand to maybe relax a little bit more so that you're able to receive, because the Empress, like I said she's pregnant, so pregnant people, for example, they're not going to get up and build, right? A pregnant person is going to be totally… sit back, don't lift anything heavy. We really want to take care of you. And the rest will get figured out, right? People say it takes a village to raise a child, right? So maybe whatever this project is you're working on, or whatever this manifestation is, Spirit, or the universe, they're really telling you like, "Hey, you don't have to do this all alone, though. We do see you working really hard towards it and your efforts are appreciated. We just also want you to be able to sit back, relax, and receive as well because every manifestation ends with this energy of surrender.

Okay, we have the Ace of Cups, so yeah, there's this deep need for self-care and replenishment here with this Ace of Cups, and they don't want you to operate from an empty cup. I think that it's a little bit difficult for you to create exactly the life that you want to live and the lifestyle you're trying to build. It's very difficult for you to do that if you're running on empty.

As it pertains to your love life, it's also going to be hard for you to show up the way that you want and receive the love and care that you really deserve. If you're so used to handling everything on your own, spirit is saying that in this next season of your life, get ready to be taken care of.

This could be by your soulmate, okay? If your soulmate comes in, and they are maybe in more of an Emperor energy to take care of things energy, a builder energy… I almost see the Emperor as a more advanced version of this Eight of Pentacles… it's going to be a little hard for you to receive that and to magnetize that if you're not in a receptive mode of being.

So really take care of yourself and love on yourself. You've done a lot of work on yourself, when it comes to your healing journey. That is one thing I see in this Eight of Pentacles. And so now you're being encouraged to take a step back and take care of yourself the way that you want to be taken care of by a partner.

If you're so used to taking care of others as well, because the Empress can be very nurturing, right, she's that mother figure. So if you're so used to taking care of everything and taking care of everyone and making sure that everyone else's ducks are in a row so that everything's operating smoothly, right, you're in that Emperor energy.

And then if an Emperor came along to come take care of you, they wouldn't really have anything to do. And so you're being encouraged to kind of fall back a little bit, surrender at the end of this manifestation arc and allow yourself to magnetize someone quite effortlessly, someone who wants to take care of you.

You're also being encouraged to love yourself and compliment yourself the way that you would want to receive compliments from another that is going to be extremely helpful for you on this manifestation journey of manifesting your dream partner.

And this is something that I actually started doing. As I was preparing for my next relationship that I wanted to manifest, I started really affirming myself in the mirror each day, I started receiving help as well more often and just letting my friends and family take care of things a little bit more than I was maybe used to or maybe comfortable with, okay.

You're being encouraged to fall into that energy and really assess how can you… Oh, yeah, we have the Queen of Swords. So I can see that some of you are quite used to taking care of yourself.

Really assess the work that you can be doing in order to make your manifestation come in a little bit more smoothly. Because we have the Queen of Swords, okay. And I love the Queen of Swords, don't get me wrong. She's so intelligent, so on top of things, and she can be a little bit hyper-vigilant, okay.

And so I could see that maybe your hyper-vigilance is getting in the way, a little bit, of your manifestation. And this is quite counterintuitive to you. And we're gonna get some more cards to talk about this weekend. So that we can see how this is being kind of solved.

You're being asked to warm up. You're being asked to warm up, tap into your emotional body again, and be easy on yourself, be less critical towards yourself. I love that you chose rose quartz, because it has that energy of self-love as well.

Some of you could really use a vacation if possible, okay. And you might be asking, like, what does that have to do with my love life, but you're going to miss certain offers, okay. We have the Page of Cups in reverse.

You're going to miss certain offers and certain opportunities for love, because you're so busy taking care of everything. So tap into this more relaxed energy. Let's go ahead and get two more. Two more cards, two more cards for you, but we have to… exactly, how perfect.

So we have the Two of Cups in reverse and the Three of Pentacles in reverse. And I am not surprised at all to see these two. And it's quite hilarious because it's right on point with what I was explaining earlier. So Two of Cups is this card of partnership, okay, and then the Three of Pentacles is a card of collaboration.

And it's almost like you don't trust enough. You might not trust others with responsibilities and… Say this is work related, and you're always on top of everything. So you just don't think that other people can do a good job or you think if I don't do it, no one else is going to actually… you're being called to let others in a little bit more.

And even if it's not in a romantic sense, it's going to help prepare you so that when someone does come into the picture and says, "Hey, I want to help you with this. I want to take care of you…. be amazing if we were able to collaborate and build something really beautiful together."

Or someone writes you a poem, and they're really affectionate and really mushy. If you're not In this Cup energy, because water is all about our emotions and our feelings, right? We have this Ace of Cups in reverse as well.

If you're not in this Cups energy, it's gonna be really hard to resonate with people on an emotional level. And it might actually make you really uncomfortable. So ask yourself, are you actually ready for this person to come in.

You might physically be doing all the work with this Eight of Pentacles. You might be extremely beautiful, you might be really doing a lot of self-care on a physical level, like making sure you look good when you go out. Or, you know, showing up every day in the spaces where you're expected to be. And that's wonderful.

However, what about emotionally? Are you emotionally receptive? And are you comfortable with others complimenting you? Are you comfortable with others helping you and supporting you?

And so that is what I see you working through this weekend… accept compliments, make sure you give a full Thank you. Instead of saying, "Oh, no, no, you look good," right?

Sometimes we have this tendency to deflect. And so you're being asked to actually let it in. Don't block it with your sword, okay, Queen of Swords.

Just receive it, and you're going to tap more into this Empress energy. And then you'll be able to find yourself in a relationship that's very collaborative, and very in alignment with what you're actually visualizing. You'll actually be able to feel it.

And because we manifest through feeling, it's going to be a lot easier for that connection to come into the picture and be realized the way that you're hoping it will.

Okay, so pile number ones, I hope that this reading resonated. Let me know in the comments down below. And I hope that you take beautiful care of yourself this weekend and accept a compliment, okay.

In the meantime, I'm sending you so much love and abundance. And I'll see you in the next one. Bye.

Second Card – Covellite

Hello, hello, pile two. You chose this covellite, which is a crystal that brings your manifestations down to earth. This crystal also helps you think more positively so that your manifestations can come from a place of optimism as opposed to a place of doubt or fear.

So I can see that for a lot of you this weekend, you are kind of filtering your mindset and thinking a little bit more optimistically, letting go of disappointments of the past, so that your manifestations are no longer affected by old traumas, old disappointments, or old heartbreaks. So covellite can be really helpful for you.

Let's go ahead and see what information we have about your weekend from the Tarot starting with your overarching energy, which is the Six of Swords in reverse.

How interesting that we would talk about filtering your mind set when the Six of Swords comes out, especially in the reverse because this is a card of moving forward. And I've heard it referred to as the card of the blue.

Sometimes we have to walk away from things that are quite disappointing, cut our losses, and choose clarity, choose calmer waters.

And as we can see by this child, this child sometimes represents, or can be interpreted to represent, what we take with us from the past. And so I can see you're bringing really important lessons with you. But in this reversal, I can see that you're also working towards just clarifying your mindset and making sure that you're not living in the past anymore. And even though there have been engraved disappointments behind you, you're definitely working towards calmer waters, fixing your mental health as well, making sure that your mind is a peaceful place to live, and choosing and prioritizing connections and interactions with others that bring you a sense of peace.

We have here the Five of Cups in reverse as well. So I definitely see that a lot of you are grieving. But you might be towards the end of a grieving period where maybe you were in a little bit of a depression or a little bit of a funk.

And in this reversal, I can see you starting to slowly climb your way out of it. And it's almost like some of you are re-approaching hope, but very cautiously. The energy I'm getting is cautious.

And it's also interesting that we have this Five of Cups because this can talk about seeing the glass as half empty, but we have this in the reverse. And so as you can see there are two cups here upright and three spilled over. And this person is facing and dwelling on these cups that have spilled – spilled milk of the past.

But in this reversal, I can see you're finally turning around and approaching these two cups. So there could be blessings… literally might be two blessings for some of you.

And so you're really deciding to turn around and acknowledge other blessings and finding ways to be grateful for what you do have. And it's definitely taking some work here because of how heartbreaking and how disappointing the past has been for you.

So let's go ahead and see what else we have this weekend. There are definitely some blessings around you that have been in your peripheral for a while and maybe you just haven't felt the joy associated with them because you're so focused on recovering, which there's no judgment for that. And there's no rush when it comes to your recovery.

But I do see that there's an opportunity here for a wish fulfillment, because we have the Nine of Cups. And the Nine of Cups is about personal satisfaction and happiness. And finally getting something specific that you've asked the universe for.

But this is in the reverse as well. So I can see that the longer you spend looking towards the past, the more you're going to miss out on blessings and opportunities, especially in your love life.

I can see a wish potentially coming true this weekend, or more. So, "in the near future" is the message that I'm getting. But it's gonna take some shifting, you're gonna find your personal happiness first, and find ways to count your blessings this weekend.

Let's go ahead and see what else we have here. What else does pile two need to know about their love life this weekend?

Okay, we have Justice in reverse. So with this card, I can see that there are some higher truths that you're going to be asked to adopt. I'm seeing for some of you affirmations and mantras could be really, really powerful.

The words you say, and the thoughts that you think are becoming increasingly powerful with this Justice card;. And Lady Justice also brings messages of clarity and communication, as well as honesty.

So I'm seeing that the way that you're viewing something in your love life right
now is not the whole truth of the matter. So for example, if you're seeing a past disappointment, as the end-all, be-all of your love life, and you're thinking, "Wow, I'll never be happy," again, that's a lie that you're telling yourself with this Justice card in reverse.

If you're telling yourself no one will ever love you, that is a lie you're telling yourself.

The truth is that there are many more opportunities, again, in your peripheral or just outside of your zone of awareness. There are going to be new opportunities on the way.

This is also making me think of when sometimes if the universe is "cooking" our manifestations, and we just feel like it's never going to come, it's never going to come again – another non-truth that we tell ourselves.

Sometimes we just think that the universe isn't working on it, that they haven't heard our prayers for love, that they haven't heard our desires for a certain person or for a new person to come into our lives. And so I'm seeing here that you might be in a state of feeling like the universe just doesn't want to cooperate with you, or that they have missed your order, okay.

But, actually, with Justice in reverse, it's like there's this divine authority over our lives. And in this reversal, it's like we're not able to see it here. And it's because we don't feel like our wish has manifested in this exact moment.

But I feel like you chose this covellite for a reason. And Five of Cups and Six of Swords came out for a reason in reverse as well.

So I can see that this is a mindset shift that's going to change. I'm also getting this message that when this wish does come true, you're going to feel silly for being so impatient.

And I've totally had this happen to me before, where I just thought for weeks and weeks like the universe doesn't care about my manifestation, it's never coming, I'm never going to meet this person, or I'm never gonna get this opportunity, etc, etc.

And then it happens.

And it's so much more beautiful even than what we could have imagined. And then we just feel so silly for doubting the whole time. So I could definitely see that being the case for some of you after this weekend.

And in this Nine of Cups in reverse, it's almost like you're not going to get your Nine of Cups, because what you're actually going to get is the Ten of Cups. So the Nine of Cups is a card of wish fulfillment. But the Ten of Cups is like your "happily ever after." It's everything you wanted, and more. And often the Ten of Cups is this card where we couldn't have imagined it for ourselves because our human perspective is so limited.

And so I'm seeing that we're not seeing the whole truth of the matter. And it's quite possible that your specific manifestation that you've asked for has not arrived yet, simply because it's not actually in alignment with what your heart and soul are truly craving right now. And so I do see for some of you, you're actually receiving your Ten of Cups.

So there's definitely this message of patience here. And this encouragement for you to focus on filtering out your negative or doubtful thoughts because they are not helping you, okay. And the actual truth of the matter is going to shock you.

So I'm excited to find out what it is. I would love for you to comment down below and fill us in on what it is that you think you're manifesting and updating us on how it turns out. But in the meantime, I'm sending you so much love and abundance. I want to thank you so much for showing up for this reading today. And I hope to see you in the next one. Okay, bye.

Third Card – Pyrite

Hello, hello group number three. You chose this beautiful pyrite which carries the energy of abundance, financial health, radiance, inner-radiance, and great value, especially when it comes to valuing yourself, knowing what you have to offer, and really shining to put yourself out there.

So let's go ahead and see what your overarching energy is for this weekend while you have the Three of Cups. This is a beautiful energy for your love life this weekend. Social gatherings could be quite important, and you could be meeting new people.

Again, we talked about the pyrite bringing this message of radiance and putting yourself out there. So if you get an opportunity to go out, definitely take it. However, I recommend going out early Saturday because astrologically the Scorpio moon is going to oppose Uranus in Taurus. And that can sometimes create conflict. But that's not happening till later in the evening. So if you do go out this Saturday, I recommend doing it in the early Saturday morning, Saturday afternoon, the early Saturday evening, and then maybe calling it an early night in.

Let's go ahead and see what other messages we have for you. However, it does seem like there's a cause for celebration of some sort this weekend. And going out is definitely lucky for you. Let's find out why.

Okay, oh, wow, I want to take this as well. We have the Knight of Cups and the Five of Swords. So, Knight of Cups, there's this opportunity – I feel like switching these. With the Five of Swords, there is an opportunity to walk away from a limiting belief, a restriction, walk away from some sort of situation that has caused you grief or caused you a headache. Five of Swords, this is finally you walking away and putting it behind you.

And with a Knight of Cups, there's going to be an opportunity and an offer for you to get outside of your comfort zone. And if you've been going through some sort of breakup or some sort of heartbreak, and you've just been in a bit of a funk lately, that can explain why this Five of Swords is coming up, because you're being asked to sort of walk away from that situation and finally get moving again.

And how funny that I say that when the Eight of Wands comes out. The Eight of Wands is a fast moving energy. That's all about things speeding up and warming up and your manifestations being on track.

Again, it's also about communication incoming. So if you've been waiting on a communication from someone this weekend, it's quite possible that you're going to get that communication this weekend. But, regardless, I'm really seeing this opportunity for you to get your blessings moving again.

If you've been feeling a little stuck or a little stagnant, going out and accepting some sort of offer to go out could actually be the key to unblocking any sort of stagnancy, or delay in your manifestation.

So let's go ahead and get a couple more messages. What does my pirate group need to know? Okay, we have the Hierophant and the Hermit in reverse.

So, yeah, I can see that you had been in quite a serious energy. Let's go ahead and get one more and then we'll talk about each of these cards.

See, there's definitely been a more serious energy you've been adopting. And while we have the Eight of Swords, okay, so I can see here that something you've experienced in the past has definitely limited your self-perception in some way. And it's limited your ability to see the future with optimism and excitement.

So, you're tapping into fun again, okay. And with the Hermit and the Hierophant here in reverse, I'm really getting this message of "Don't be so serious," okay, "try to get out of your shell, get out of your comfort zone, and begin to see the sun again," is something I'm hearing.

But with this one unfold, it's like you haven't been able to see the sun, you haven't been able to see blessings moving in your life. So, again, take opportunities, unexpected opportunities.

For some reason I'm really hearing Saturday morning for you, like you're gonna get an offer, an opportunity to go out Friday night or Saturday morning. Very, very beneficial for you. Get out of this, because the Hierophant can be about structure and routine and doing things the same way all the time. And so leave this routine behind.

And the Hermit can very much be about diving deep within and introspection and being in a space of solitude. So with these cards in reverse, and the Eight of Swords in reverse, I'm seeing that you're leaving that and it's actually been quite obstructive. And it's stopping you from possibly receiving new blessings in your life, unexpected blessings in your life, and maybe meeting someone quite significant this weekend, okay.

So you'll have to go in the comments and let us know if you happen to meet someone special this weekend. This is really going to help with your mindset and it's going to help you see all that you have to offer in relationships and how radiant you are and how attractive you actually are.

I feel like going out could boost your self-esteem and help you to see just how magnificent and radiant you are. You might turn some heads and actually attract some people that you're not expecting to attract. Because you haven't been able to see yourself clearly lately.

You've been in this serious energy because of a situation you had to walk away from. And so I'm seeing the clouds part, like see how this Five of Swords has cloudy skies. And in all the other cards, we have clear blue skies. I'm really seeing that the clouds are lifting this weekend. And there's going to be opportunities for you to just see yourself in a more exciting light to this weekend.

And friendships, significant friendships like close friends, and the people who really uplift you, they could have a very positive influence on your self-esteem this week. And that's gonna definitely help you manifest love with a more positive mindset again, and with more confidence so that you can expect blessings to come.

For some reason, I'm hearing the law of assumption. So if you assume that some sort of offer is going to be made to you, or you assume that you're going to just receive some attention this weekend, I really think that you can manifest that quite easily. And I think that being with your friends could really get you out of your funk that you've been in. And you can manifest some beautiful things together. So allow them to hype you up a little bit allow, allow it to start now. We said you're going to receive some blessings or receive some messages. So start here and now. Receive that I'm complimenting you, receive the high, receive the encouragement, and know that this weekend can be a really special turning-point for you so that you're no longer stuck in the shadow work and the deep dive into your emotions that you've been doing, okay.

So, my pyrite group, thank you so much for being here for your reading. I hope that you have a really fun weekend and then it helps you feel like your energy's moving again, so that you can manifest the love that you truly deserve. I'm seeing a lot of good fortune for you. And I'm sending you so much love and care. In the meantime, be gentle with yourself. Take care of yourself, and I'll see you in the next video. Okay, bye.