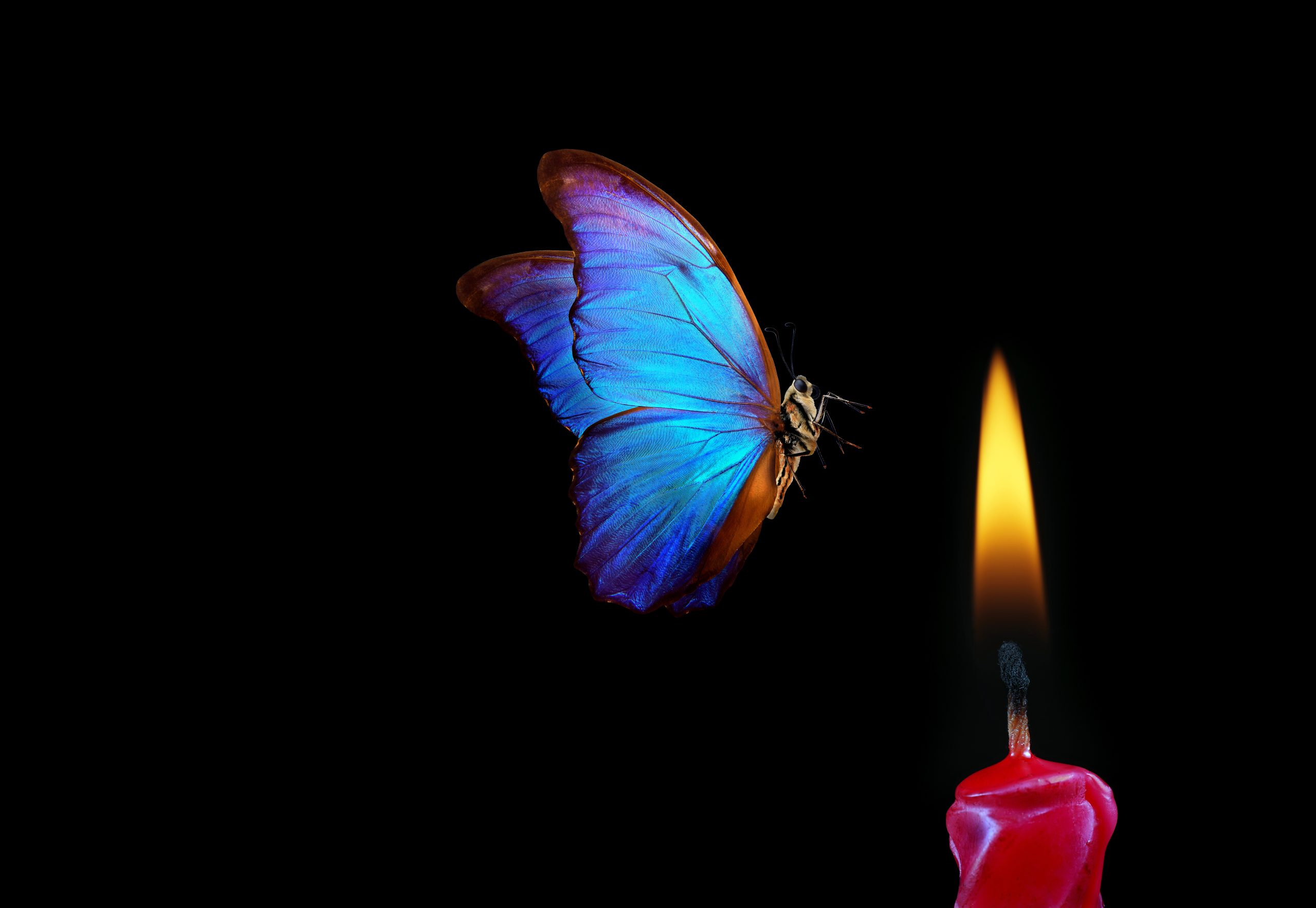 23 Aug

Resist The Temptation | New Moon In Virgo Horoscope

Hi Friends,

Have you ever woken up and decided you didn't feel like going to work or school that day…

And so you did something fun instead?

You might have felt a bit anxious about getting in trouble, but the temptation of enjoying yourself was too good to pass up.

After all, we only live once, right?

Well, on August 27th, the New Moon in Virgo could bring out your rebellious side, ultimately highlighting a need to find balance between work and play.

Over the coming days, you could feel restless, have difficulty concentrating, or become easily bored with detailed, monotonous tasks.

However, the spiritual meaning of this New Moon is to create habits that make you healthier and more organized – all while embracing new experiences.

You're being asked to build a better routine where you can be productive and still have time for socializing and fun.

Romantically, things could get tense and turbulent as new revelations come to light.


But if you take a diplomatic approach to any challenges, it can lead to powerful growth and evolution in both work and love.

There's a lot going on this New Moon, so let's take a deeper look at its powerful influence.

There will certainly be some friction in the air over the coming days.

This is because Mars in Gemini will be stirring up conflict with the New Moon in Virgo.

Although both Virgo and Gemini are ruled by Mercury, they have very different ways of going about things.

Virgo uses the logic and intelligence of Mercury to analyze, improve, heal, and organize.

Whereas, Gemini is more interested in mental stimulation, novelty, and gathering information for the sake of networking.   

With these two signs squaring off during the New Moon, you could feel like your work or daily routine is at odds with your need for fun and connection.

Restless Mars in Gemini will have your mind racing a thousand miles a minute, and you might be willing to do just about anything for entertainment.

At the same time, the Sun and Moon in Virgo will be highlighting any inner, emotional habits you have that need healing.

So do you stay disciplined and get to work improving things in your life?

Or do you go on an adventure and seek out new information that broadens your horizons?

Is it possible for you to do both?

These are the kinds of questions the New Moon in Virgo is asking you.

Perhaps you've been dealing with outside distractions that have kept you from accomplishing what's most important to you.

In this case, the New Moon may provide you with an opportunity to shift disruptive habits or eliminate time-wasting conversations so you can focus on accomplishing something wonderful.

Just be careful not to let your need for excitement become destructive.

Mars in Gemini could have you feeling like a bored puppy who's been home alone for too long and starts tearing up the furniture.

And due to a difficult aspect between Venus and Uranus, it's possible that feelings of restlessness could disrupt your relationships too.

No matter what choices you make in life, there's always a trade off.

If you're in a committed relationship, it limits your freedom.

But if you're single and independent, things can get lonely.

During the New Moon, you could experience strong tension between your desire for freedom and the comfort of a relationship.

You might feel like your significant other, or someone close to you is preventing you from being your true self.

Maybe you don't feel accepted, or perhaps you haven't been completely honest with them about your personal values and desires.

It's also possible that your partner could be feeling held back by you.

One way or another, friction, fighting, or a shocking surprise is possible in your relationships during the New Moon.

If this happens, don't worry.

Conflicts that come up will bring an opportunity to make adjustments that will allow you to be more free and true to yourself.

If you're single, a relationship that begins around the time of the New Moon will be unconventional.

You may be very different in age, look different from one another, or have a unique connection that defies social norms.

This can be a liberating, healing experience, so be willing to explore the opportunity if it comes.

And if you're caught between a rock and a hard place in work or love, there's one simple thing that can provide a lasting solution…
Constructive Conversations
Wondering how to deal with all the tension in the air during the New Moon?
Mercury in Libra has the answer.
It will be in a perfect position to support the other planets at this time.
Mercury's influence suggests that speaking to others with fairness, respect, and politeness can create positive feelings of cooperation and harmony.
A bit of diplomacy can help overcome any frustration or anger coming from yourself or others.
Even if you don't see eye to eye, you should be able to "agree to disagree."
So if you're willing to be tactful and hear the other person out, it will not only smooth over difficulties, it could transform your point of view in a positive way.
Most importantly, the New Moon in Virgo highlights a need to focus your mind over the coming days.
With the influence of Mars in Gemini, it will be easy to get scattered and put your attention in one too many directions.
The solution is to balance your big ideas and desire for knowledge with grounded, practical plans.
Ultimately, you may have to do a bit of experimenting to find your ideal routine with work and play.
So schedule your time well. Cut out distractions.
But also make room for socializing and entertainment.
This is a time of powerful growth for you. Keep going!
With Joy,
Luna Dragonwell
P.S. Is a certain relationship or situation making you feel "boxed in?" How might your work-life balance improve for the better? Let me know in the comments below. I look forward to reading them!