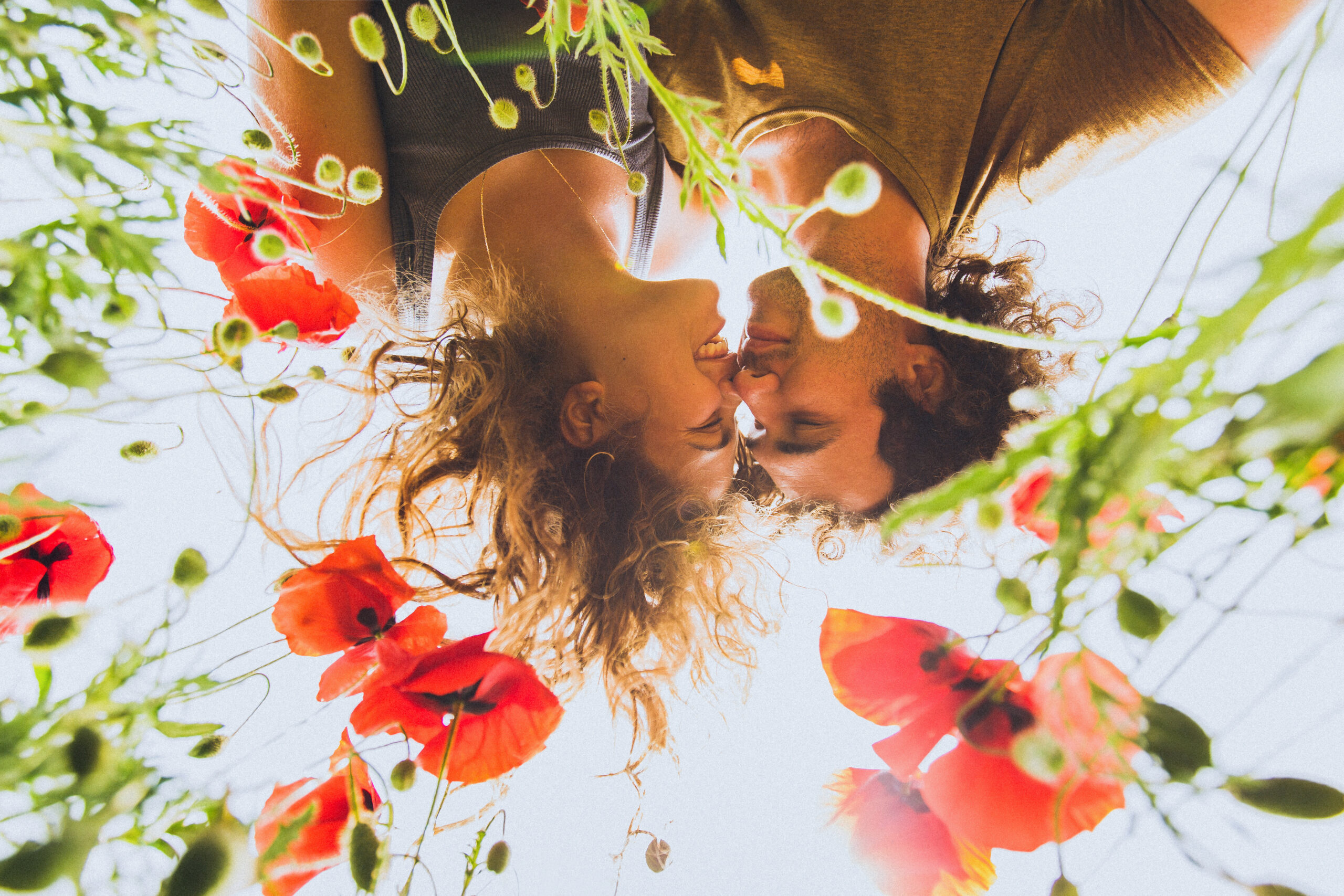 06 May

Romance In Bloom | Love Tarot Reading for 5/7 – 5/9

Hello all!

This is Sophie with your Friday Tarot Love Reading. 

This week is all about honoring your intuition and boundaries. As spring flowers appear, so do the bees and the hornets! Honey is being made, but you don't want to get stung. Now is a time to enjoy the natural beauty of springtime. But as you open to receive this sweetness, it's important to protect your tender heart. 

Watch out for old problems coming up this week. Are you bickering with your partner? Are you impatient with habits of your own? This is a great time to recognize what isn't working and to put it down. 

As you say goodbye to old habits, strengthen your inner wisdom, and tap into your heart's desire, you open up room for a luscious field of poppies and bumblebees and surprising romance. 

A super bloom is coming. Envision flowering trees, honey, and fun rooted deep in the outdoors. Dream of a perfect picnic spot by your favorite stream or park.  But first, it's important to say no to people and to situations that don't resonate with your desires and your self-respect! 

Let's dive into the deep-waters of this love reading that wants you to connect with your psychic powers and help you to manifest springtime celebrations.
Card #1: The Moon Invites You to Trust Your Intuition
The Moon wants you to drop into your intuition. And the moon's cyclical nature, wants you to notice what patterns and habits are popping back up right now. 
Did you recently flirt with someone you know isn't the right fit? Have you and your spouse been falling into old fights and rusty routines? Are you losing your temper with someone over small disagreements? 
It's time to sit still and breathe. Close your eyes and tap into your inner moonlight. Where does the silvery light fall? What does the Moon illuminate? What "beasts" are crawling out of the water of your inner knowing? 
As you pay attention to how you actually feel, you are going to stop reacting and start communicating. 
The Moon is a powerful aid in breaking cycles that feel like they are trapping you. For someone single, this could be a cycle of only attracting unsatisfying partners. Or giving too much and receiving too little. In a relationship it could represent an opportunity for both of you to take some time alone to reflect on your feelings before coming back together again to talk. 
It could be helpful to ground your inner reflections in a water-based meditation. Do you live close to any bodies of water? If you're in a relationship, invite your partner to continue a difficult conversation about breaking harmful patterns, near the water! The water will wash away the debris of past hurt, and leave you clean and open to the blessings of a new day. 
 Dreams are also an important way The Moon card communicates. Have you dreamed about a special someone? Maybe someone from your past has something to tell you. Trust yourself and trust your dreams. Keeping a dream journal, and noticing how your desires show up, is a great way to tap into the Moon Card.
Most importantly, trust yourself and the inner knowing that tells you what to do next. Everyone has different intuitive tools. Tarot. Astrology. Journaling. Meditating. Set aside some extra time to tap into the inner pool of lunar love wisdom. Your partner or potential date is going to find your confidence in your own wisdom very sexy! 
Card #2: The Queen of Swords Honors Your Heart's Boundaries
The Queen of Swords gifts you with a sharp sword of communication, boundaries, and self-respect. A partner might be asking for too much attention and care. Someone might be trying to pierce your armor. 
The Queen of Swords wants you to protect your tender heart by setting boundaries. The Moon card helped you get in touch with your inner softness and watery wisdom. 
Maybe you realized that after a long break, you're ready to look for your soulmate. Maybe it's time to ask for a more fair, giving relationship with your spouse. Or you could be writing a letter to an old flame! 
Your intuition is leading you towards rooted, sustainable happiness. A summertime of pleasure and play awaits. But as you soften and open, it's important to keep your sword at the ready and your mind sharp. It can feel vulnerable to follow your true passions. 
Like a little flower unfurling, you need the protective shade of a bigger tree as your leaves harden and your stems get long and strong. The Queen of Swords is here to show you how to protect yourself by thoughtfully creating healthy relationships.  
Is a new partner ignoring your triggers and fears? Do you feel like they expect you to offer all your emotional, spiritual, and practical wisdom without giving anything in return? Does a boyfriend or girlfriend keep doing something you have repeatedly asked them not to do?
When someone doesn't listen, you have two options. One: try to communicate clearly how you are feeling and what treatment doesn't feel supportive. Two: if talking doesn't feel safe, take time to distance yourself from the people who do not honor your softened heart and intuitive communication. 
Have you been trying to make a romance happen that isn't good for you? 
Remember, if someone "ghosts" you or doesn't respond to a text, they aren't worth your time. It's important to notice feelings of disappointment and fatigue. If you are on a date and you feel yourself getting bored or sleepy, it might mean the other person is draining your resources. 
Maybe they want you to listen to their story, but they don't want to ask you questions in return! The Queen of Swords wants to share her royal self-worth. She reinforces that you deserve someone's full attention and their curiosity. 
The Queen of Swords is cutting away people and lovers who are distracting you from your heart-centered pleasure. Get clear about what doesn't work, and protect your pleasure, desires, and boundaries. This way, you'll be ready to dive into the feast of love awaiting you.
Card #3: The King of Pentacles Sets Up the Picnic
The King of Pentacles arrives with a well-stocked picnic basket, good hiking boots, and a bouquet of fresh cut flowers. He loves sharing his earthly abundance and taking people to his favorite mountain tops, parks, and forest walks. 
Lovers, relationships, and romantic situations that honor your juiciness, pleasure, and appetites, are arriving with the sunny weather. It's time to share your bounty! The King of Pentacles invites you to buy tulips or bring the outdoors inside with a bouquet of wildflowers! 
The King of Pentacles could also mean that it's time for you and your loved ones to enjoy the sunshine together. What if you took your books outside and read in the local park? What if you went on a short walk at the end of every workday? 
When the weather is good, take out the map and drop a finger on a destination. Go on a daytrip and pack a picnic. Stop in any beautiful field and unfurl your blanket. Go on a hike or a foraging expedition. Cut wild lilies together. Try to identify mushrooms in the woods. 
Maybe, if you and your partner own property, consider starting a garden. Get your hands in the dirt. If you are trying to meet new people, sign up for a local class on herbalism or a garbage clean-up event at a local nature preserve. The King of Pentacles tends to his hearth, his fertile heart, and his ecosystem. He loves to take care of the Earth right outside his backdoor.
Preparing for a Feast of Flowers and Rooted Romance
Romance is blossoming outdoors right now, alongside the peonies and roses. But first there is some tender work to do. The Moon prepares the way for the sunny abundance of The King of Pentacles, by helping you to get in touch with your true needs and our honest desires. 
In order to prepare to open to this sweetness, you need to get quiet and listen to your intuition about what our dreams are telling us. What do you really want? What if your dreams could be bigger, wilder? Does your lover fully satisfy your needs? Do you feel tired and neglected by your spouse? 
The Queen of Swords is here to help you say "no" to what is keeping your bud from blooming. Now is the time to protect your energy, while nourishing your self-respect. 
Like a gorgeous flower, the more you trust your inner-knowing and your inner sweetness, the more bees are going to show up! 
From my deepest roots to yours, with love,
Sophie
P.S. How do you tap into your intuition? Do you have any practices or tools that help? Let me know in the comments!
P.PS. Setting boundaries and strengthening your self-respect can be hard work. If you're craving deeper Tarot guidance in your relationships, you can book a private reading with me here!