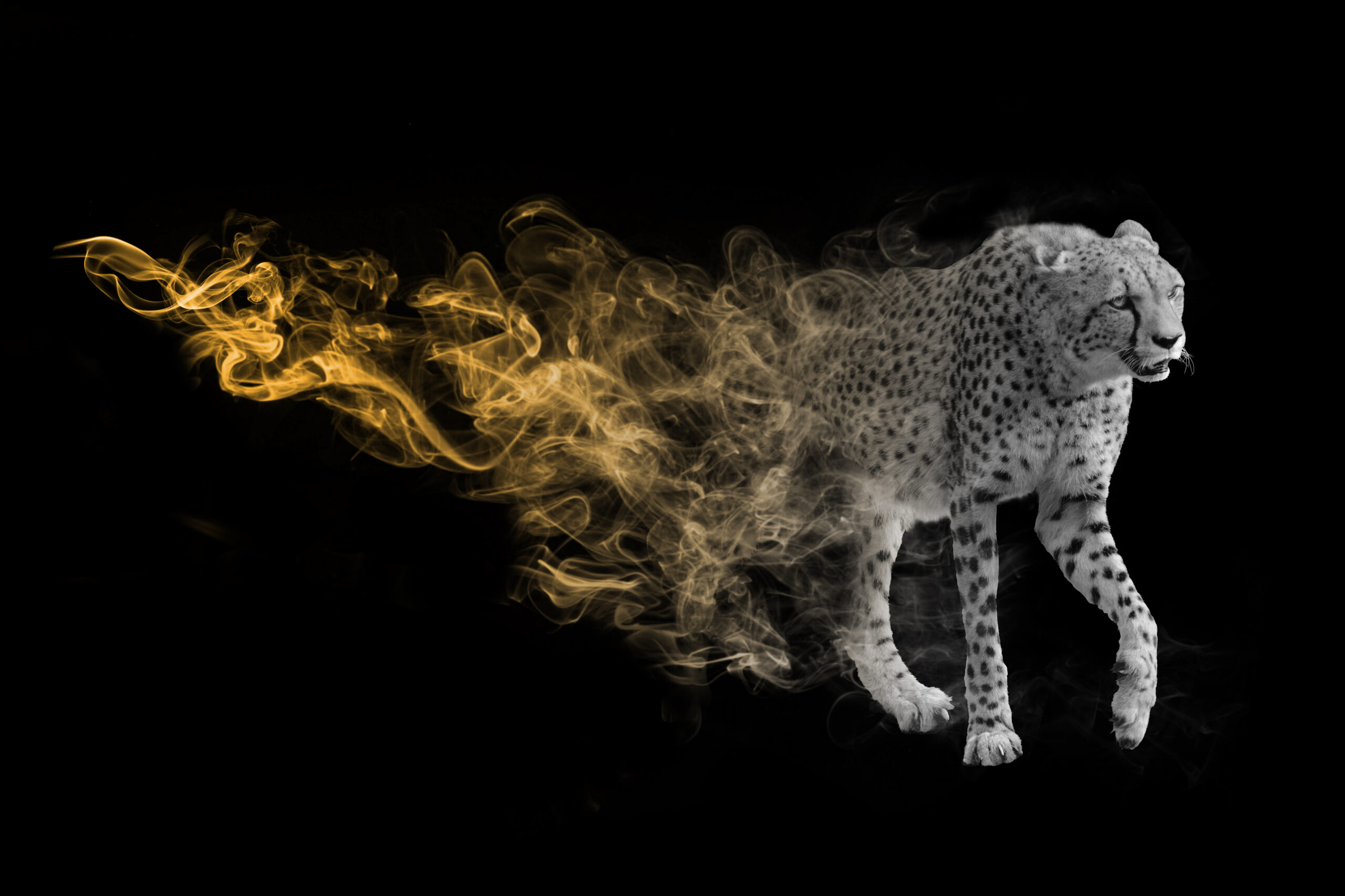 23 Feb

Six Ways To Spot A Spiritual Predator
Have you ever met someone who claimed to be a spiritual teacher or mentor, and turned out to be a total drain on your life?
Maybe they were magnetic, charismatic, and seemed like the real-deal to you at first. But then, as you got to know them, something started to feel off.
At first they could make you feel really great about yourself, maybe even more in touch with the spiritual dimensions… but sometimes they would suddenly become mean, or controlling, and as time went by, you started to feel drained more and more often when you spent time with them. 
If you've experienced this kind of person, you know it can feel like they have a mysterious power over you. It might feel like you have to walk on eggshells in order to avoid uncomfortable conflicts with them. 
Spiritual predators can be individuals or even groups of people who take advantage of those interested in learning about themselves, consciousness, or spirituality. 
Just because someone has a lot of knowledge, experience, or spiritual skill does not mean they are perfect, ethical, or have your best interest in mind.
Rather, a healthy, well integrated teacher, will always point you back to yourself, and will honor your perspective and boundaries. 
Anyone can fall into the trap of a vampiric, narcissistic, spiritual predator. And they may not appear the way you would expect them to. 
Here are six ways to spot a spiritual predator so you can close the door on them before they get their nasty little hooks in you. 
One of the most frightening attributes of a spiritual predator is how attractive and admirable they can appear. They seem like they have it together. Whether it's their life, their spiritual abilities, or just the way they act, there's something about them that is both magnetic and desirable. 
However, the truth is, they have spent a lifetime learning to disguise themselves as shiny, magnetic, masterful people.
Below the surface, narcissists and sociopaths have desperately low self-esteem, and must be constantly attended to by those around them to keep from total self implosion. 
Once you begin to see through the facade, take note as they struggle to maintain the appearance and myth of perfection they have built around themselves. 
It won't take long, particularly if you point out their hypocrisy, (or even attempt to console them in an empathetic way) to see they are terrified of their own weaknesses and will do whatever it takes to put you back under their spell of perfection. 
A good rule of thumb is, if a person of authority can't laugh at themselves, or if they take themselves way too seriously, you might want to keep a healthy distance from them. 
#2: THEY ARE NEVER, EVER WRONG
Spiritual predators almost always present themselves as knowing things that others do not, and can not, know. They have a direct line of connection with God, or the esoteric mysteries, and therefore cannot be wrong, or even argued with. 
They will become very defensive if you question their ideas or authority, often feigning disgust or hurt that you would dare question their sacred knowledge. 
This entitlement, which stems from being a 'chosen one', or special in some way, slips into every other area of their life as well. 
It's not so much that they are only masters of the spiritual, but rather, their spiritual specialness makes them an authority in every aspect of life. 
If they allow themselves to be seen as normal in one area of life, they fear that it will undermine their false authority in the other areas. In this sense, they have to defend every angle of their false self, all of the time, to keep this persona from collapsing. 
This becomes a very dangerous situation, because they will go to any length to avoid taking personal responsibility for their wrongdoing, including lying, manipulation, even violence. 
If you find yourself dealing with someone who is willing to change their story, beliefs, and manipulate each situation in order to be right, you might want to walk away from that person before they distort your own understanding of reality, or hurt you in some way. 
#3: EVERYTHING IS OWED TO THEM
Narcissism is nearly impossible to untangle in someone, and is universally challenging for psychologists and mental health professionals to grapple with. 
The reason for this is the narcissist believes everything revolves around them. So regardless of who accomplishes something, the narcissist will take credit for it.
Also, regardless of what goes wrong, the narcissist will do whatever they can to avoid the blame, because it will literally destroy them. 
This is all the more troublesome with someone who is spiritually inclined. Their sense of specialness and superiority has been taken to a cosmic level. They believe they are here to change the world, and they have been chosen by the divine. 
Ultimately, they will use whatever story most supports their sense of superiority and righteousness. They will also use any narrative to degenerate and pull apart those they do not like. 
If they have succeeded at something, it's because they are doing spiritually decreed work. If they have failed, it's because there are demons and possessed individuals who are manipulating things against them. 
If you find yourself with someone who chronically finds excuses through cosmic fairy tales and conspiracy theories, but then drops all of these excuses when it suits them, you might want to pay attention to their actions, not their words, to see what's truly going on. 
#4: THERE IS SOMETHING REALLY SPECIAL ABOUT YOU
One of the go-to methods of a spiritual predator to get their hooks in you is to make you feel special. 
When we are flattered by someone, particularly if it feels somewhat genuine, our guard starts to drop. 
This is particularly dangerous in the spiritual arena. We are wired to believe at a core level that we are special. It's written into our ancient myths and stories. At our deepest core, we truly are ALL special!
The problem is, this person is actually putting you in a disempowered position by 'noticing you as special'. It seems like they are flattering you, but what is implied is that they are an authority that can see there is something special about you which others can't see.
This is a well worn move for spiritual sexual predators, who see something special in a young follower. The young follower feels special because the teacher is giving them time and energy, believing there is something unique about them that makes the teacher so attracted to them. 
Unfortunately, as documented by countless sexual spiritual predators and victims, at some point the great teacher tosses the youngster aside for a new, 'special' follower who could benefit from their sexual interest and attention.
If a spiritual teacher or authority starts telling you how special you are, and wants to spend more and more time alone with you, make sure you feel comfortable with their integrity and maybe bring a friend along until there is a clear sense of safety established. 
#5: "ONLY I CAN HELP YOU"
This one piggybacks on our previous predator clue. 'You are special', tends to go hand in hand with, 'and only I can help you reach your potential.' 
The implication is if you let this teacher guide you, and you trust them to the point of giving your own will away, they will bring you to the promised land. 
On the flip side, this idea tends to be connected to a sense of there being something wrong with you, or with an actual health issue. 
The spiritual predator is adept at sniffing out people's insecurities and maladies. The will use others' vulnerabilities both to control, and to keep people in check.  
As time goes by, it may start to feel like this person has the power to heal you, but is holding out in order to keep you around. They will continue to blame your slow spiritual progress, or persistent health problem, on your lack of faith or discipline. 
The reality is, they don't have the power to heal you, but have chained you to them by keeping that possibility alive, and just out of reach. 
This is a particularly insidious predatory technique, and at the faintest suggestion of this happening, one should create safe boundaries and even seek out external support. 
#6: DO WHAT I SAY, NOT WHAT I DO
The spiritual predator will use any and every tool in their tool belt to stay in power. But, as time goes by, their true nature begins to seep through. 
You'll begin to hear rumors about this person's misuse of power, and inevitably there will be justifications that follow suit. 
People who believe the spiritual mastery of the individual, will say the negative things are just rumors, or that there is a misunderstanding. 
However if you are personally involved with this person, and you start to see their hypocrisy, and unethical actions for yourself, their go-to response will be that they have a deeper layer of relationship with the divine, which enables a certain kind of karmic balancing in their actions. 
In other words, they know on a deeper level what is right or wrong, good or evil, and it transcends societal norms. 
This is a free pass to do and say whatever they like because they believe they are more evolved than most people. It's a slippery and dangerous slope, and many, many spiritual disciples of great gurus and teachers have been sexually abused, manipulated, and psychologically and physically harmed in the name of 'higher ethics'. 
What's fascinating about this is the spiritual predator will often have very strict rules, and hold people who follow them to rigid standards, all while they themselves do as they please. 
If you're spending time with a teacher who goes by the 'do as I say, not as I do,' standard, you might consider finding someone who walks their talk and who isn't constantly justifying their toxic actions as a spiritual guide. 
Spiritual predators are a particularly nasty breed of narcissists, especially if they do have some spiritual abilities. 
The most powerful protection you can have in dealing with predators like this is knowing yourself, and rooting into your own power. 
From this stance, your discernment stays clear, and your intuition can let you know that something is off. 
Spiritual predators link into the areas where you are vulnerable, and take advantage of any part of you that might be looking for a savior outside of yourself.  
So the more you rest within your own power, the less likely a spiritual predator will be interested in you, or be able to influence you. 
That being said, burning sage or fragrant, native plants from your area like cedar, lavender, or desert brush can help clear someone's energy out of your space and rebalance your energy.
Cord cutting with the assistance of angels or guides is another way of removing the influence of a spiritually adept predator. 
Physically and psychically distancing yourself from the predator is essential. In order to get them out of your life, and keep them from affecting you, it's important you don't spend time with them at least initially. After you re-establish your boundaries, personal power, and take time to disengage with their teachings or worldview, you will no longer be vulnerable to their manipulations. 
Ultimately, you are reclaiming your power, which requires taking a stand for your energy, your life, and for those who truly walk with love as their intention on the path of life. 
With love, 
And in service, 
Jonathan Lionheart. 
P.S. Have you experienced a spiritual predator in your life? How did you know they were trying to take advantage of you? Let me know in the comments below.