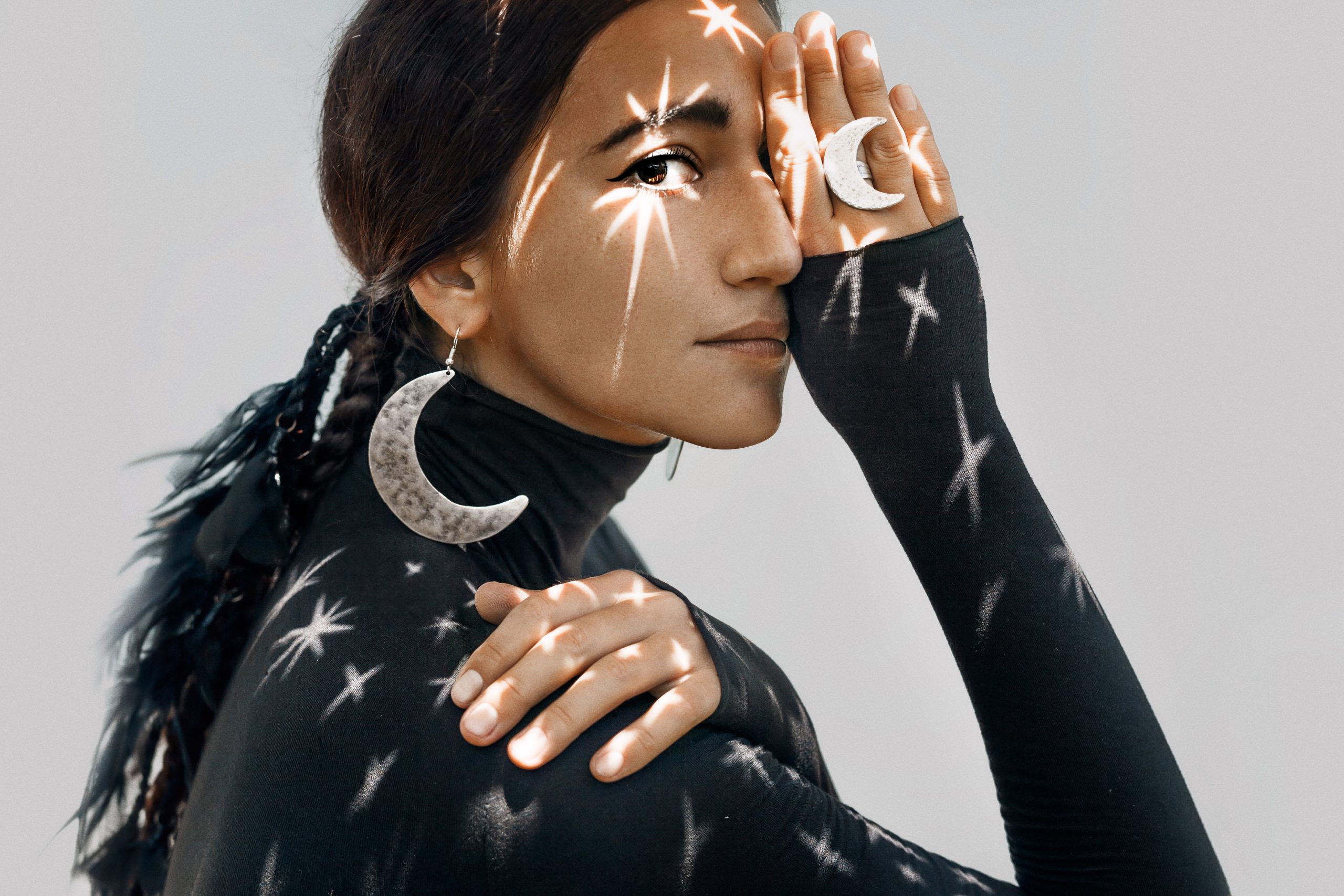 30 Nov

Something Needs To Change | Total Solar Eclipse In Sagittarius

Hi Friends,

Wow! What a weekend you have in store!

A cosmic romance is about to play out in the sky. 

The Sun will reunite with it's eternal lover, the Moon…

Embracing it with a brilliant halo of eclipse energy that will bring powerful new beginnings into your life.

Normally, the New Moon represents a time when your identity and your emotions are in harmony, helping you to initiate positive new growth and momentum.

But during a Total Solar Eclipse, the New Moon's powers are multiplied, so events taking place under this influence have the ability to change the course of your life forever.

Has the state of the world over these last two years started to make you feel a bit hopeless or bleak?

Have you felt like you are fated to be unhappy, stuck, or just enduring difficult circumstances forever?

Well, I have good news for you.

Change is on the horizon.

The cosmos brings change in its own perfect timing.

And this weekend is lining up to be one of those precious, potent times when you can reinvigorate your soul with the magic of life and truly start out fresh once again.

Of course, like any good thing, this eclipse won't be without its challenges. So let's take a deeper look and discover what's in store for you this weekend.

All of 2021 has been influenced by a long term aspect between change-bringer Uranus in Taurus and tradition-loving Saturn in Aquarius. 

Taurus and Aquarius are fixed signs, meaning they both are pretty stubborn and don't like to budge from their point of view.

So like two kids fighting in the backseat of a car, Uranus and Saturn have been pushing and pulling on each other, trying to establish their territory.

But eventually, something's got to give. 

And this year has been all about striking a balance between your need for physical security and your need for a more innovative lifestyle.

One major way this has manifested is in so many jobs transitioning to online and at home during the pandemic. 

You might have felt the need to find new ways of making money, whether by investing in crypto-currencies, or by making a lifestyle shift that has allowed you to be more true to yourself and your values.

Whatever the case may be, your life has probably become a bit more unconventional, and your attitude toward resources, money, and your physical security has likely changed.

Saturn and Uranus will be facing off a third and final time on December 24th before going their separate ways at last. 

This means you are close to integrating their conflicting energies, and are just about to overcome the challenges they've presented throughout 2021.

And the eclipse on December 3rd-4th will be playing a big part in bringing a solution to this year long standoff, while opening the door for ripe new energies to enter your life. 

When was the last time you felt optimistic about the world and carefree enough to laugh wholeheartedly?

The Total Solar Eclipse might bring a shift in your outlook where you'll be feeling this way a lot more often.

This is because the Sun and Moon will be joining together in playful Sagittarius, known for it's good humor, good luck, and buoyant optimism.

Sagittarius also has to do with long distance travel and higher learning.

So if you've been wanting to go back to school, or travel somewhere overseas, Saturday's eclipse might set the stage for you to do exactly this.

You can expect to feel a renewed sense of adventure and a hunger for fresh experiences awakening in you over the weekend.

And it's no surprise that this eclipse will be aspecting our battling siblings, Saturn and Uranus.

A Surprising Change Of Direction
Uranus is taking a rather unsettling position to the eclipse. This means that some kind of unexpected change, emergency, or surprise could catch you off guard, forcing you to suddenly change your plans.
However, if you play your cards right, this sudden shift could open the door to new possibilities and life-affirming experiences.
The trick is to not resist the flow of events over the next week. Things that happen during the window of the eclipse might feel disruptive, upsetting, or shocking. 
However, what's really going on is that the cosmos is helping you make a major course correction. 
So keep an open mind and look for the opportunity in the disruption.

Because with the Sun and Moon in serendipitous Sagittarius, you can be sure that a lot of good can come of whatever shifts for you now.

Since Uranus influences the nervous system, feelings of stress or anxiety might be higher than usual during the eclipse. Try not to overreact or do anything impulsive during this time.

Any time things change in a big way, there is always an adjustment period. So give yourself some space to observe the shifts taking place and be patient with the process.

Uranus will certainly be showing up as a wild card during the eclipse.

Saturn, on the other hand, will be providing a supportive, stabilizing influence. 

Finding A Long Term Solution
Steady and responsible Saturn will be in a friendly aspect to the eclipse, which should provide you with extra support in the face of any changes taking place. 
If you feel overwhelmed over the next week, lean into Saturn's reliable energy by working hard on the practical matters in front of you.

The more you take care of your obligations and check off those big tasks on your to-do list, the easier it will be to move onto the next chapter of your life.
Saturn's influence over the coming days will help you find a long term solution to the new needs, visions, and demands in your life. 

With Neptune going direct on November 1st, the only planet in retrograde during the eclipse will be Uranus. This means you should be able to move full speed ahead and accomplish a lot in a short amount of time.

Speaking of Neptune, it's also playing a big part in the eclipse. This planet of illusion, compassion, and deception will be at odds with Mercury, the planet of mind and communication.

What's interesting about this is that Neptune, having just gone direct, will likely be helping clear up a big misconception or communication issue.

However, it's in a rather confusing position to Mercury, so it's likely that any truth coming to the surface during the eclipse will take you a few days or weeks to make sense of.

All in all, this weekend is set up to be a powerful, even life changing time.

So be gentle with yourself, and embrace the changes coming to you with as much grace as possible.

The universe is on your side!

With Love,

Luna Dragonwell

P.S. Have you been feeling the need to break away from a stagnant situation and expand your horizons? What needs to change in your life? Let me know in the comments below! I look forward to hearing from you!