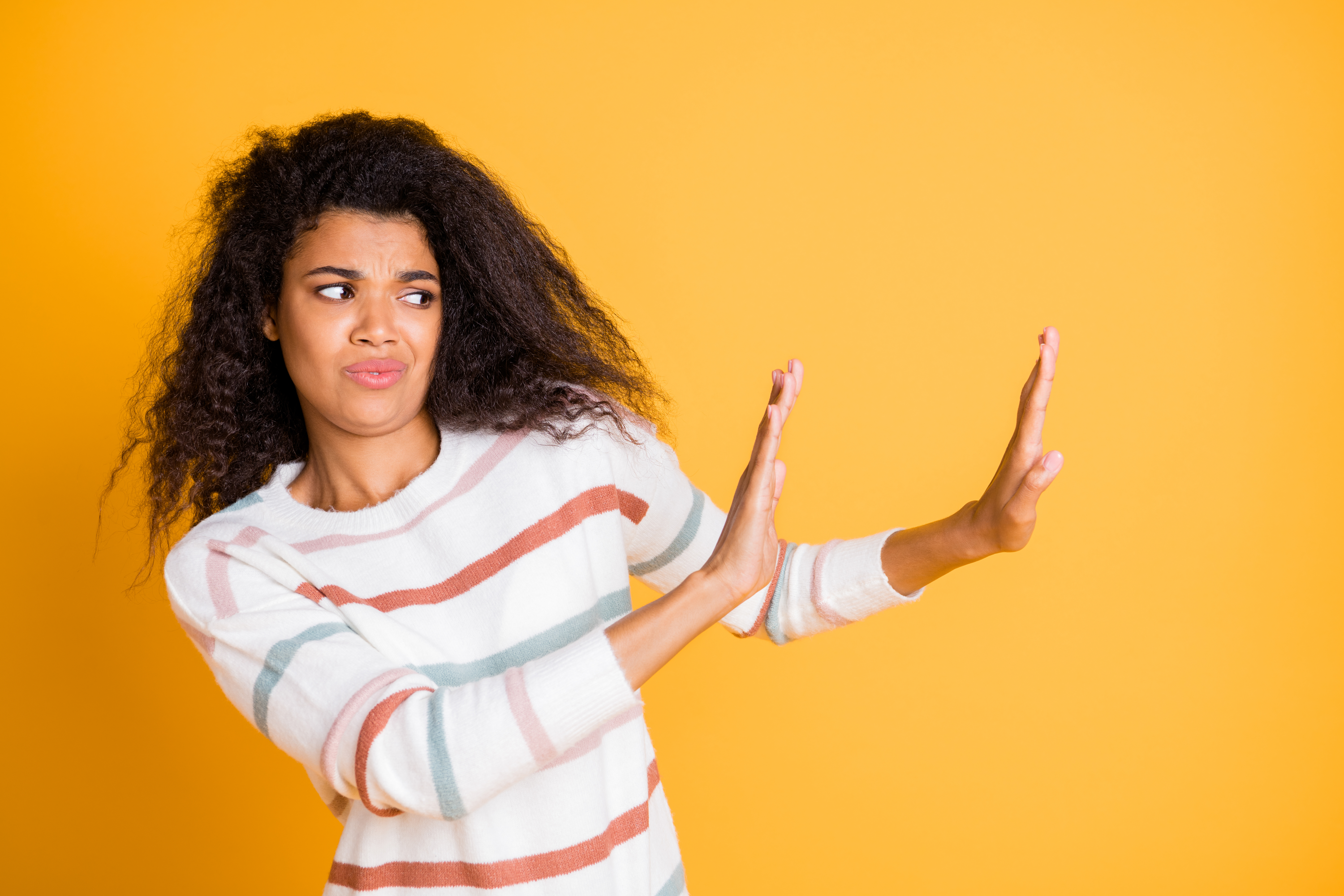 26 Feb

Steer Clear Of This One! | Weekend Tarot Romance Reading | Feb 26th – 28th

Howdy Sweet Tarot Family, 

Welcome to our new platform, Cosmic Updates! We're so excited to have you check out what we are creating for you on our new site!

This week's romance reading is a little bit strange because there's a noticeable lack of romance. In fact, there are challenges ahead that you need to be aware of.  

The Five of Pentacles is your first card, and, as many of you know, it's a card most people groan about when it's drawn. It indicates a period of negative thinking and a sense of hopelessness. 

If love and relationships are feeling a bit funky for you right now, it's time to focus on yourself so you can rebuild a positive outlook. You can start by speaking up for what you need, whether from your partner or the Universe. 

The Justice card, your second card today, could indicate possible breakups or legal challenges. However, it also can signify demanding what's fair and standing up for what you deserve. 

Setting healthy boundaries can be of the utmost importance at this time, especially, as your third card might indicate, if there are tricksters in your midst. Be careful with who you spend time with right now! 

The Page of Wands comes up as your third card, which can represent an inspiring breath of fresh air that fills you up with life.  

This fiery last card suggests someone may come into your life and spice things up.  This could be good (or it could be a big mistake) depending on how you handle it.  

It all depends on how each card lands in your current situation, and how clearly we can piece together the puzzle that the cards have put before you. 

I know it's not as exciting as you might have hoped for, but this is an important week to help level the playing field in your love life, so let's take a closer look at what the cards have to say. 
#1: Five of Pentacles | Don't Get Stuck Here
Are you feeling hopeless about your love life? Does it seem like no matter what you do, your relationships never seem to work out? 
If so, the sense of lack you are experiencing will in fact come to an end. You WILL make it through, but you'll have to fine tune your attitude in the process. 
The Five of Pentacles in a love reading represents breakups, divorce, or any other aftermath of  toxic situations. While these extremes are a definite possibility, often the Five of Pentacles just means you feel lonely, even when you are with someone you love.  
It may be that the hardships of life have gotten in the way of your connections, and now all you seem to do is fight, or worse, not communicate at all.
While no one likes to break up, it's important to ask yourself if staying in an emotionally draining situation is really worth it?
If you're single right now, the Five of Pentacles is an indication you're feeling hopeless about love and life. It seems as if all the doors around you are closed and locked, and there is no way to open them. 
While it may feel this way, it's probably because you've been playing the "woe is me" recording repeatedly in your head. If you continue to highlight and focus on what's wrong, and stew about negative things, you'll simply keep digging down into the muddy swamps of sorrow. Stop!
Instead, the Five of Pentacles is a sight that you need to take time for yourself and tap into your inner resources before really moving forward.  Start by changing the tape in your head and saying something kinder to yourself, and finding new ways to elevate your attitude. 
 You can do this! And while romance isn't blooming in your life at this moment, it's the perfect time to reconsider your self-care practices. The more you cultivate self-love and attend to your current circumstances with patience and care, the sooner you'll find yourself on the up and up.  
As you'll see in your next card, a large portion of the "lack mentality" you may be experiencing could have to do with comparing yourself to others, and in not taking a stand for what you need. 
#2: Justice | Standing Up For Yourself
Have you been keeping quiet when you really need to speak your truth? Are you willing to stand up for yourself or are you letting others walk all over you? 
When the Justice card is pulled in a love reading, it's time to let go of things that are no longer serving you.  Especially if you feel like you've been banging a square peg into a round hole.  
You might have a tendency to compare yourself with others right now.  Resist the urge to to follow what society tells you when it comes to what your love life is "supposed to be."  If you are feeling rushed to find love, or get the impression that you've somehow missed the boat, take a deep breath.  
And remember – each person's timing is different. You are right where you need to be. 
The Justice card is reminding you to honor what you really need to do, not what you think you're supposed to be doing. If you've been compromising yourself for someone else, it's time to put yourself at the top of your priority list. 
If you are on the verge of breaking up with someone, or are in the process of getting a divorce, this card can represent legal proceedings. Stay the course, you will surely make it through to the other side. 
If you're committed, ask yourself what's fair, and in what areas you need to advocate for yourself and your needs. Your needs matter, and you deserve a fair say in your relationship.
Considering your first card, the Five of Pentacles, it's possible that there are financial struggles straining your relationship and chipping away your sense of self-worth. If this is the case, it's time to look at how you relate to money, and to "having enough." 
This too shall pass. In the meantime, stay vigilant. Your next card could be a welcome boost of energy and insight, or it might be someone who wants to take advantage of you. 
#3: Page of Wands | A Trip Or A Trap?
Is there someone you know you shouldn't get entangled with? They might offer an exciting break from your reality, but at the same time, make you feel like you're playing with fire.  
This might be the type of person you find yourself reaching out to when you're feeling desperate and alone (like you may have been feeling, with the 5 of Pentacles as your first card).  
Be careful, as anyone who may feel like a trip, may wind up being a trap at this time.  
The Page of Wands is charismatic, energized, creative, and often very aloof. On the high side, you might meet someone, or have someone already in your life, that can light up the room and make you feel special.  
This person could help you shake off the funk, and remind you how special life can really be. They might be the perfect antidote that will lift your tired soul out of the quagmire, swing you around, dry you off, and help you get into some good old-fashioned fun. 
On the other hand, this might be someone you tend to reconnect with in an addictive loop. These folks are a sweet high, and can be a source of comfort during a lonely period. Unfortunately, they always end up creating more pain and chaos in the end. Ask yourself if it's really worth doing the tango with this person right now. 
It may not be this extreme in your case, but narcissists and energy vampires have an uncanny way of finding people who are vulnerable to their wiles. The Page of Wands doesn't have to represent this kind of predator, but it can, so keep your boundaries strong, and know what to look for. 
If you're in a relationship, the Page of Wands often represents a partner who is avoiding growing up or fully committing. You might feel like you have to be the parent in the relationship. Not a very romantic situation. 
You'll have to be particularly discerning with who and how you spend your time in the near future. If you're experiencing a low period, make sure you're surrounding yourself with people who respect and adore you.
We can all get stuck in a cyclone of negative thinking. It's just something that happens. What you do next however, is what's important now. 
 You might be entering a period of feeling down on life, hopeless in regards to love, and spinning around in negative thinking. Luckily, this is a sign that it's time to raise the ante on your self-care and make your self-talk shine with kindness. 
Being kind to yourself is underrated. It can literally transform your entire life. And the kindest thing you can do for yourself right now is to stand up for what you believe in.  This should bring a well needed balance to your current situation. 
Remember, you deserve reciprocity and care. If someone who respects and enlivens you shows up, let yourself be cheered up by their charismatic energy. Just keep an eye out for individuals who just want to use you. You deserve far better. 
Keep loving yourself, and the sun will shine again very soon.  
With Love, 
And in service, 
Jonathan Lionheart.  
P.S. What's something that tends to get you down? Is there someone in your life you spend time with, even when you know you shouldn't? Let me know here on my Weekend Romance Reading Blog Post.  
P.P.S. Just a reminder – we moved websites! I am only publishing on CosmicUpdates.com now, and I apologize if I left you with unreplied comments on the old site. Make sure to leave a comment on this one so we can reconnect!