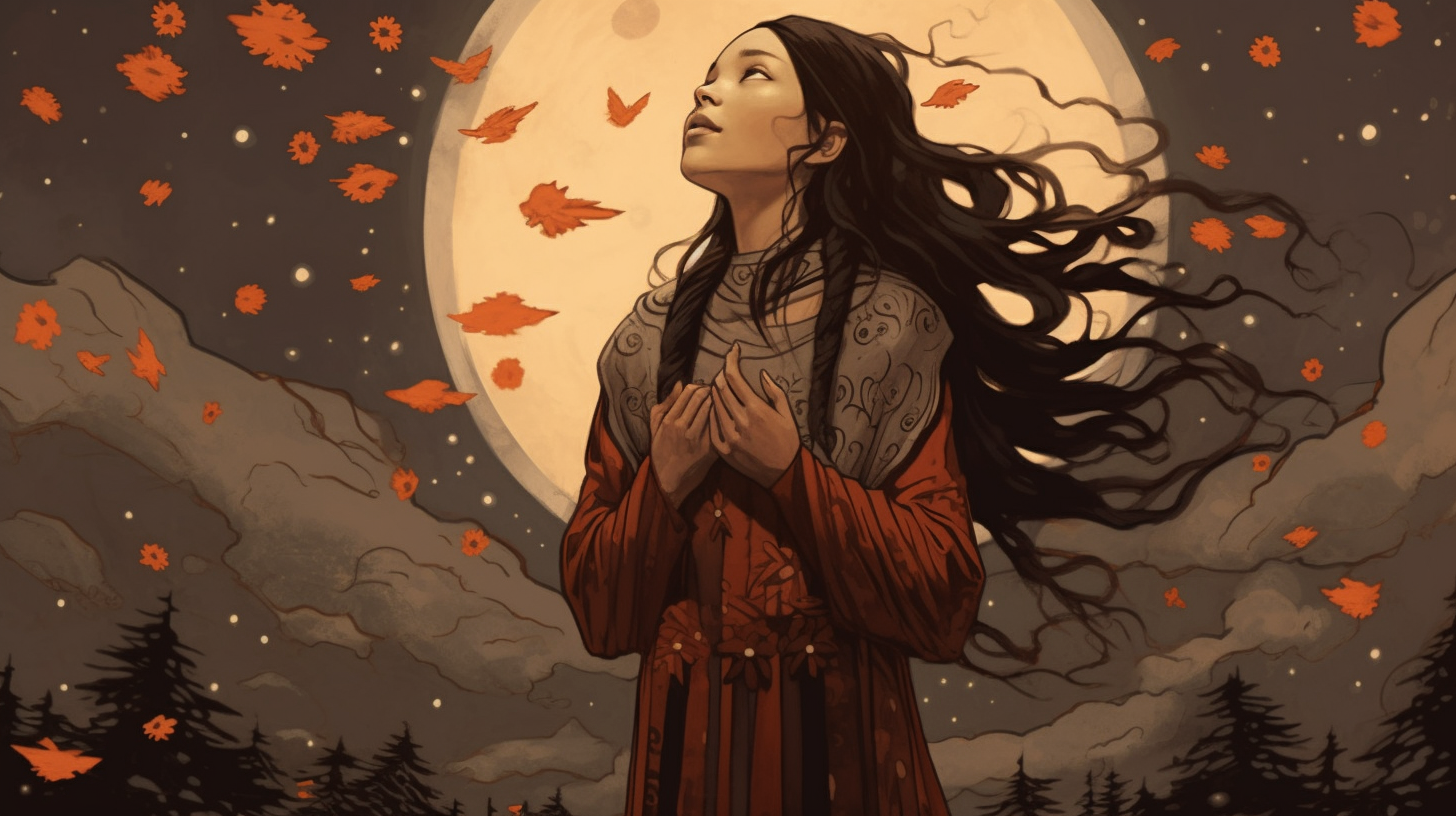 19 Oct

Sweet Surrender | Weekend Tarot Love Reading | 10/20 – 10/22

Do you ever feel like you're in over your head and don't know where to turn?

Galena the Mystic says the Universe wants to intervene and help you this weekend, but you'll need to surrender and open your heart to receive its divine guidance.

She's here to help you embrace your divine intelligence, so you can discover an unexpected insight about yourself and your relationships.

P.S. Do you ever have a hard time letting go of the past? Is there a situation in your life that you could surrender and let the Universe provide a solution? Leave a comment below and let Galena know.

Hello, beautiful souls here at Cosmic Updates. Thank you so much for being here. I am your intuitive Tarot reader, Galena the Mystic, and I am back again with another weekend Love Tarot reading. This time for the weekend of October 20th to the 22nd, and I'm really excited to get into it today.

So let's see how we are doing. There's been a lot of transformative energy, especially with the New Moon in Libra last weekend and the solar eclipse. I'm looking at The Star reversed. We also have The Hanged Man reversed and the King of Cups reversed. Wow. And The Moon reversed, so a lot of reversals right off the bat. What's on the bottom of the deck right now? The Wheel of Fortune. So yeah, there's a lot of transits around you and it's causing a lot of shifts within where you are putting your emotions. Where are you gaining rejuvenation as well.

There's a lot of shifts in those areas. So what you focus on, your areas of attention in love and how you receive love, those things are shifting really dramatically and a lot of unexpected things are occurring. It seems like most of what is happening, a lot of the healing you're doing is out of your control, and the word I'm getting with all of these cards is surrender, surrender, surrender. Surrender is the name of the game, surrender and release.

Wow. Even underneath The Moon reversed we have the High Priestess reversed now and the Six of Swords under that. So there's a lot of just giving it up to spirit this weekend, giving it up to the cosmos. Maybe you need to do a ritual of release where you write down what you want to release, your fears, your worries, your doubts on a piece of paper and burn it or bury it or something like that.

But it seems like where we store our emotional values, this could be a change in who you go to when you seek help. Maybe you are, instead of running to a certain friend who you would usually rely on or running to a certain partner you would usually rely on, it seems like you're storing your emotions elsewhere and there's some sort of direction change when it comes to where you go for your spiritual wisdom, your advice, your counsel. There's also here, just like the release of fears and worries, I feel like this weekend you could be more prone to paranoia, more subject to paranoid thoughts or anxious thoughts, or maybe not seeing things clearly because of all this illusion, but I do feel like the illusion is being wiped away almost by you not focusing so much on it, almost by you just changing directions and focusing elsewhere.

So I really hope that that makes sense. And with the Six of Swords, yeah, that really confirms that there's clarity to be found elsewhere. Wherever you are right now, it could seem like you are just treading water almost or waiting for things to settle, hoping that some of your relationships solidify or that a period of peace enters your relationships, enters your connection right now. Some of you could be hoping that you are coming into alignment with your special someone. I just want to say right now what I'm seeing in these cards is a high probability of illusion, and we can in this moment, surrender and allow spirit to take care of it. So I almost want to say tend to the small things and tend to your negative thoughts, especially with the page of Swords reverse, really take care of what is within your control, the small things that are within your control, and allow the universe to shift the rest because it seems like there's huge shifts taking place, and this is going to help you connect with your intuition a little bit more.

The High Priestess is an expert at surrender, and a lot of your feelings are going to be shifting, so there could be a change of heart, a change in priorities, more epiphanies and realizations about what you need, and also a craving for spirit. Some of you are maybe getting back into religion or something like that. I'm not seeing the Hierophant here, but I'm almost picking up on that energy, but craving divine authority in your life, and finally, instead of suffering over things, Seven of Swords, instead of fighting to create your will this weekend, it seems like you're releasing resistance in order to let the universe give you what it has in store for you instead of fighting and trying to assert your own will. It's like this weekend, your advice is to let the divine handle matters in your love life.

Okay? Let's see, what are they doing? What is spirit doing? If we're supposed to surrender, maybe we can get some insight onto why Nine of Pentacles, because you're meant to be more abundant on your own at this time. I see a wave of people being single and happy, being single, and also a wave of abundance, a wave of prosperity incoming to you. So really enjoy that. Really say thank you for any opportunities you get… opportunities to travel. You could also, I'm just noticing she has this little bird companion on her finger, so maybe you're focusing more on your pets than on lovers this weekend, Six of Cups reversed. Something that you're also releasing is attachment to exes sentimentality that could cloud your judgment or just some sort of rosy view you might have of another person you're releasing that you're just releasing the past in general. Well, because it's almost as if spirit will not allow you to continue repeating the same cycles with the Wheel of Fortune and The High Priestess reverse and the Seven of Wands, we can sometimes just resist the flow and just create the same karmic cycle over and over and over again, and it's almost like this weekend spirit is not allowing you to do that.

It's like there's some sort of intervention here where it's like just relax, focus on yourself and we are going to handle everything else. King of Swords reversed, maybe you struggle to set a boundary. Maybe you struggle to set a boundary here. Maybe your thoughts are almost consuming you, your fears and thoughts, okay, like I said, paranoia this weekend, and so where you fail or where you feel like you're failing, spirit is stepping in to take care of that out of grace for you, out of love for you.

Okay, what is this? We have the Knight of Wands, and this did show up reversed, but with this night of wand, there could have been impulsivity or maybe you jumped into something and now spirit's saying like, okay, we can get you out of this situation. It seems like maybe you've created some sort of mess for yourself. Take that. If it resonates and spirit is jumping in to take care of it for you, wow, but a lot of things around you are going to shift.

Okay, we have the Page of Cups, the Two of Pentacles. What did I say about shifts, right? And so with this Page of Cups, it seems like you are receiving opportunities to place your heart elsewhere. So again, exiting relationships. That's been a theme for a minute. Now, exiting relationships or shifting your priorities within your relationships so that you can share more of your energy with other endeavors. Share more of your creative energy with other people, or even share your ideas with people who are more suited to help you. This could especially be helpful if you have relied on your partner in a codependent way.

Now we're shifting out of that and realizing that we are the owners of our own hearts. So let's see what else. You could be feeling really creative. This would be a good time to reconnect with the poet in you. Maybe you need to watch a rom-com. Maybe you need to write a song. Maybe you need to practice music or something like that, but there's just a creative way for you to express your feelings that doesn't rely on anybody else. This is going to actually help you just be more in touch with yourself and who you are and kind of have a sense of self. Again, I almost feel like with all this murkiness, maybe in your relationships you feel like you've lost a little bit of yourself.

Four of Swords reversed. Okay, let's do one more card to clarify this and Judgement reverse. Yeah, healing insecurities, healing wounds, and recognizing that you can rely on yourself actually, and that when you can't rely on yourself, because we all drop the ball sometimes, okay? I'm really seeing that especially with the Four Pentacles reversed. We all can sometimes disappoint ourselves, but we can't really disappoint spirit because the universe is so powerful. It will right your wrongs, it will correct your wrongs. Maybe it will correct your wrongs in a way that's very uncomfortable to you in a way that feels like a punishment, but that's not what's happening. Your wrongs can be righted. When it comes to universal law, the understanding that everything happens for a reason and what is meant to be will happen. Okay, so that's the kind of energy that you are picking up on.

I feel like you've had a really hard time forgiving yourself for certain things, and that's coming up again. Bottom of the deck, we have the Queen of Cups, so yeah. Also, I think some of your emotional energy has maybe been hidden, so for those of you who have felt repeatedly like it's not safe to express your emotions with your partner, this weekend, it's like, "Fine, if I can't express my feelings to you, I'm going to write a song. I'm going to express my feelings to my friends, to other people, or I'm going to express my feelings to God."

Some of you are thinking of adopting a new religion or just a new spiritual practice, maybe you want to start meditating more often, journaling more often, chanting more often. Maybe you need to go to some sort of group meeting that is good for you. That is highly, highly, highly recommended this weekend. I think you need social activity as well as spiritual grounding, and so that's going to help you release a lot of baggage and also release your attachment, because whether or not we are meant to be with someone, unhealthy attachment can really ruin our experience in relationships. So attachment is being healed, inner judgment, inner criticism is being healed, being healing.

Let's go ahead and end with a couple Oracle cards. We're really becoming smarter about where we put our attention and where we put our energy. I actually feel called to use the Elemental Oracle today. Let's see what this deck has for us. Okay, Movement; Speed, okay, this is bringing that knight of Wands back around for me, Beginnings; East. Yeah, Spirit is like you can go elsewhere, right? Travel elsewhere, seek guidance and counsel elsewhere. Seek fun experiences elsewhere. That doesn't mean you have to completely abandon your connection. That doesn't mean you have to completely move states or anything like that, but this is a good time to be more exploratory, be more experimental in your life in ways that are authentic to you, and allow your relationship to respond. Whatever connections or obligations or contracts you have going on, this could even be for work. For some of you guys, it's important for you to seek what your soul and what your heart is seeking and allow your relationship to either meet you halfway and evolve with you or fall away and evolve somewhere else, so you're being encouraged not to let anything hold you back at this time.

For some of you, I really am getting that this is work-related, even though this is a love reading, and it's like when you make this decision in your career, it's going to translate into love, and you're going to have more fulfilling experiences romantically, and you're just going to feel more fulfilled on your own as well.

Alchemy; Magic. Yeah. Oh, wow. Wildness; Electricity. What am I saying about being experimental and really expressing yourself and being more creative, right? I feel like you are, regardless of the situation you're in, it could just feel really scary up in the air and very triggering, but it seems like you're going to find some inspiration. Once you choose yourself, there's an exciting adventure meant to happen, and Alchemy, you're going to actually transmute this fear, this anxiety into personal power.

Even if you are being manipulated in a situation and you've become aware of that, it's like you can take that energy of evil eye or whatever they're sending to you, and you can actually transmute that. You can feel their energy being thrown at you. You can feel how it starts to make you doubt yourself, how your response is to make yourself smaller, how your response is to put your own goals or your own dreams off. But instead, when you feel your body reacting to that, you're like, "Oh, okay. This is because this energy was thrown at me. I'm going to transmute that process, that digest that through my body, and then use that energy to fortify my sacral chakra and create something really exciting with my life."

Some of you could be going on a trip if you're married or something like that and struggling in your marriage. Go on a girl's trip, something like that. You know what I mean? That's just one example. It doesn't have to be gendered. Thank you so much for being here. I really hope these messages help. I am sending you so much love and compassion. Always. Please comment down below and book a personal tarot reading with me. I hope to see you in the future. Bye.