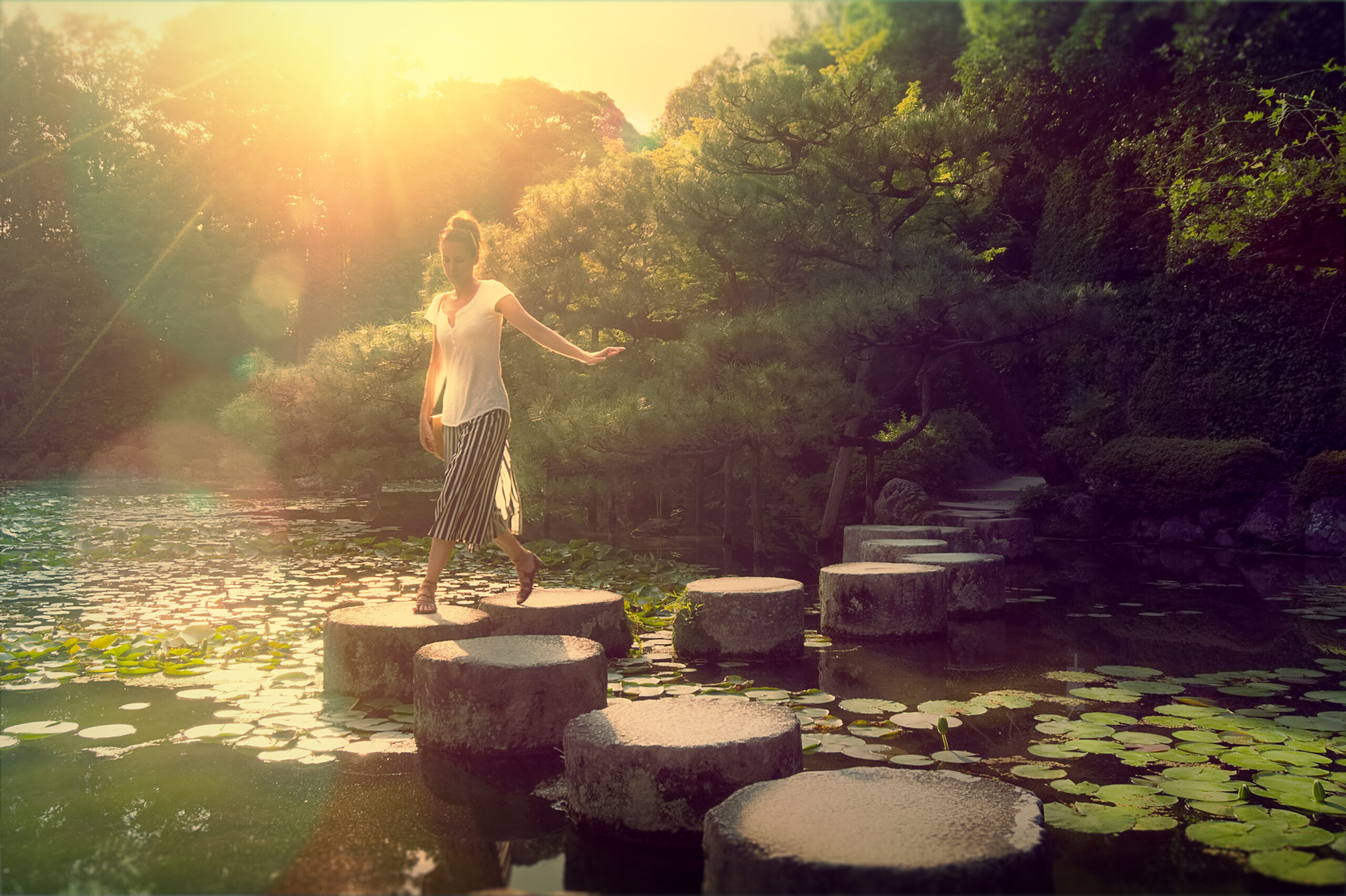 08 Mar

Taking A Powerful New Step | Weekly Tarot Reading | 3/7 – 3/13 

Hello Tarot Family, 

There is excitement in the air this week, with a powerful and delicious gust of new motivation heading your way.  

Spring time is just around the corner. This week, you have a combination of old obstacles to overcome from your past, and new opportunities for success on your personal horizon.  

Your Keystone Card for the coming days is The Chariot, which offers prospects for adventure, success, and the will to move towards your desired destinations. 

Major shifts, such as aligning with your higher values, and discovering your true calling, are strongly implicated by this powerful card. 

Supporting The Chariot card is The Hanged Man, who wants you to realize what's not working so that you can focus on finding new solutions. The more you hold on to what's not serving you, the less progress will happen for you right now. 

This is also a great time for appreciation and celebration. Your third card, the Four of Wands, is reminding you to focus your attention on the beauty around you. Each step, each breath, is a gateway to gratitude, which will only attract more beauty into your life. 

This is a very exciting time, so let's take a gander at what's in store for you in the coming week. 
#1: The Chariot | You Have The Power!
Have you experienced a breakthrough recently that has you feeling hopeful for the future? 
The Chariot is a sign you have what it takes to move beyond the limitations in your life. You are no longer trapped by your circumstances, but can move with intention towards a better situation. 
 The Chariot represents willpower and determination. This willpower, however, is most effective when aligned with your higher intelligence and life values. 
You may have felt bound up and unable to get any momentum in your life. This is changing! But the change is first occurring within. 
It's possible you've been involved in something that makes you feel out of integrity, or that doesn't fit with your deeper values. 
Perhaps your family life has felt out of whack, or something at work has made you feel uncomfortable. Whatever the case may be, you are on your way toward finding your true voice once again, and are ready to clear the path of anything that doesn't vibe with who you truly are. 
We all have to compromise to some degree. However, knowing where you truly stand and how you want to live in the world can be immensely helpful. The Chariot is here to remind you of your greater destination. 
Ask yourself, is what you are doing in life helping or hindering you on your way? 
Remember: You don't have to be perfect, especially by anyone else's standards. The real juice of this card comes from getting clear about what really matters to you. Only then can you take appropriate action. This is especially true now, as you step into a vital and revitalized period of time.  
You are highly supported, so take time to remind yourself what life is about for you! What do you want to accomplish? What can you do right now to move yourself in a good direction? 
 You don't have to take big steps. In fact, the small ones are what will get your momentum moving once again. In many ways, it's what you choose to no longer put attention toward that makes all the difference. 
 It could be helpful to ask yourself, what am I willing to let go of? 
As you'll see in your next card, letting go of stuck situations is what will be most helpful in untangling and disconnecting from dead weight. This will allow you to rise up and step into your next big adventure. 
#2: The Hanged Man | Stop Trying To Open A Locked Door!
Are there areas of your life that seem to be totally frozen? Where it doesn't seem to matter what you do, they just won't budge or start heading in the right direction?
The Hanged Man is a powerful representation of a spiritual master. He has purposefully placed himself upside down in order to see life from a new perspective. 
Rather than struggling or fighting with the odd position he's in, he takes time to experience what's around him from a new angle. 
The Hanged Man has arrived to encourage you to take a closer look at what's working and what is not. He's not asking you to give up on what you want, but to step back from these rigid, inflexible places and give them some room to breathe. 
Unfortunately, nothing is going to move until you give it some reflection. Instead of trying to force it, focus on what IS working. It could be you are unknowingly banging on the wrong door. 
Perhaps there is another opportunity, ready to take you to an even better place, if you're willing to try it out. 
This is a great time to listen to what is flowing and go with it. Anything that feels like a dead end right now is not your answer. Instead, take a deep breath and trust what you are wanting will happen if it's meant to be. 
The Chariot is imploring you to jump forth and take long, confident strides into your brilliant energy! However, The Hanged Man wants you to be discerning about where you are putting your powerful attention. 
This leads us to your next card, which is a reminder to treat the outside world with care, once you've determined where your attention belongs.  
#3: Four of Wands | Focus On The Magic
Have you noticed when you are in harmony with your internal life, things in your external world also flow with balance and ease?  
In order for the incredible energy of The Chariot to move you forward, it's important to attend to your personal life as well. 
The Four of Wands is a sign that you will be enjoying family, community, and celebrations of success and achievement. 
There are many small things to celebrate each day, even if you haven't reached a lofty goal, or broken through into your perfect life. There are a million little things to be grateful for. 
Often, you may find yourself resisting the state of your life and environment. The kids always need something. The house always needs repairs. Your lover clips his or her toenails in the bed. There will always be some annoyance to focus on that acts as a pebble in your shoe. 
That being said, your environment reacts to your attention. Noticing only the frustrating things is like constantly nagging at life to be different, when it can only really be what it is right now. On the other hand, appreciating the small things around you is a powerful way to praise and give thanks for life. 
Finding gratitude reduces your resistance, which in turn aligns you with your higher values. The more you let go of resistance, the more you will find yourself flourishing, as The Chariot suggests. 
A Reminder To Follow The Flow
While it's not always the case in life, right now is a good time to follow what is working with ease. There are times to forge ahead and break down obstacles, but this isn't one of those moments.  
In summary…
The Chariot wants you to align your goals with your higher values. Ask yourself what works in your life and what is nothing more than a disturbance. It will help you take advantage of this potent energy.  
In order to take flight and get the juices flowing, The Hanged Man is encouraging you to stop pushing on the doors of situations that aren't opening on their own. 
All the energy being put towards something not ready to bloom can be more effectively diverted to the areas in your life that are moving and grooving. 
Ultimately, this reading is about the right kind of resistance vs. the inhibiting resistance. 
Good resistance propels you forward because there is movement and a sense that it is taking you where you want to go. Bad resistance is being negative about the things in your life and what's around you.  
The Four of Wands wants you to pay attention to the little things. Celebrate every win, and celebrate every loss for what you learn from it. Feel and express gratitude for breathing, life, your blessings, and your relationships. 
We are honestly only here in this life for a flash, so ecstatically celebrate existence and see what happens when you do. 
With love
And in service, 
Jonathan Lionheart 
P.S. Has something been weighing on your mind that you are ready to let go of and move on from? What can you do today, this week, this month to move you towards becoming the person you want to be? 
P.P.S. If you feel like you are more stuck than you can handle on your own, or you'd like to see what's in store for you this Spring, you can schedule a private reading with me here.