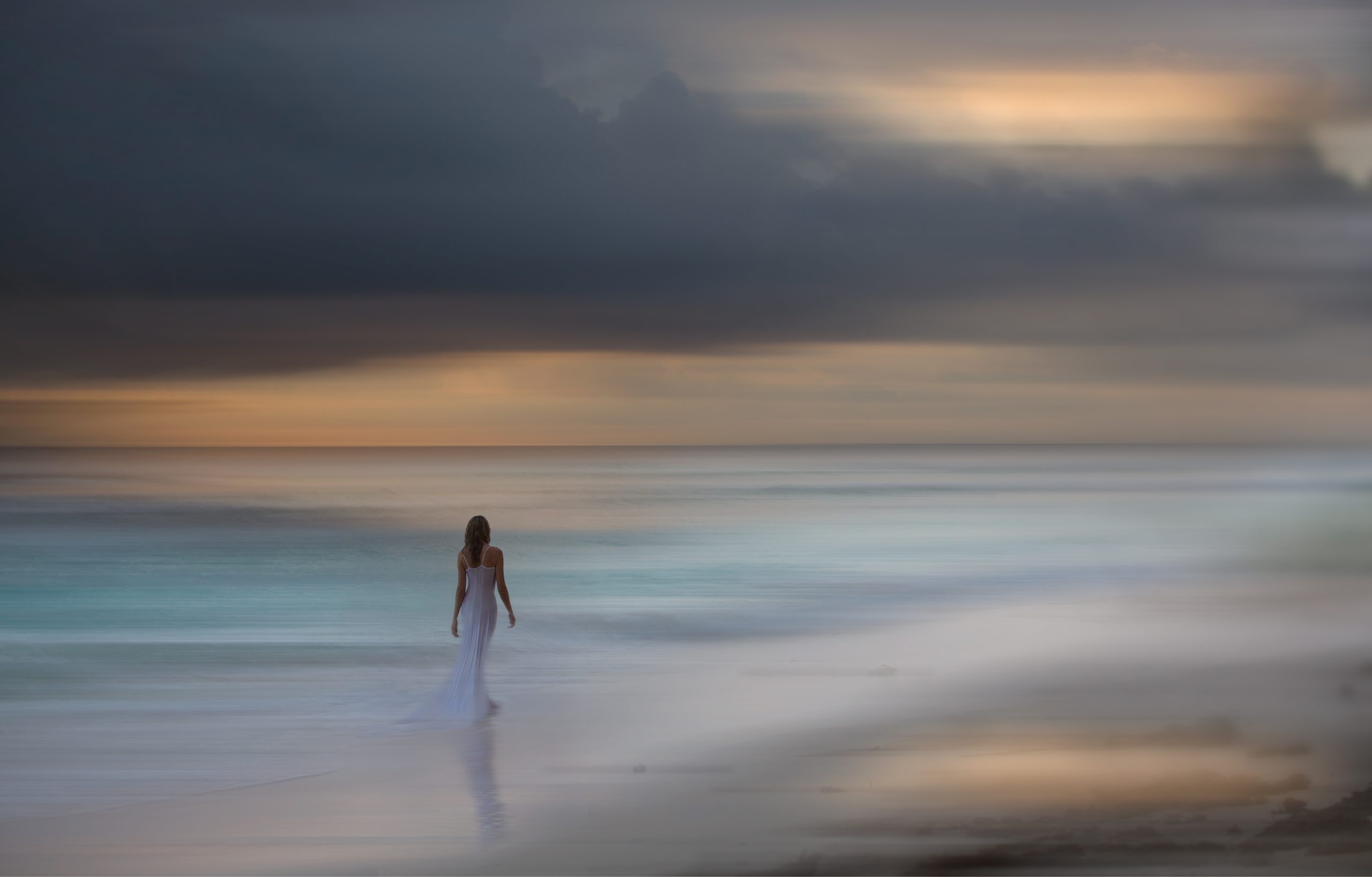 26 Jan

The Clarity You Need | Weekend Love Tarot Reading | 1/27 – 1/29

Could a fantasy about love be holding you back from the real thing?

Karma says it's important to look at your perceptions around love this weekend, so you can clear the way for a soulmate connection to come through.

She's here to help you navigate any confusion you're experiencing now, so you can clear the obstacles from your path, here in her Weekend Tarot Reading. Enjoy!

P.S. Are you feeling confused or stuck in your love life? Have you recently set better boundaries for yourself? Leave a comment below and let Karma know!
Hi, Cosmic Family, and welcome back to another weekend with me karma we're here for your Weekend Tarot Reading in love.
So we're gonna get started with my blessing and prayer and see what energy is surrounding your love life this weekend and what you can expect. Alright, so let's go ahead and jump right into it.
Mother, Father, God, Divine Spirit of the most high, thank you for allowing me to be a clear channel of receiving messages for the collective tuning in, in regard to their love life. I ask that these messages provide clarity, guidance, healing, and understanding as well as our prior knowledge and perception into what karmic cycles, soul lessons, and generational curses they may currently be going through, about to go through, need to become aware of, learn from, heal from, and release. Lord, and all that you are and all that you do, and all that I am you know that I do. I live by your word and your word only. In Yeshua's name I pray, amen.
All right, you have the Queen of Swords as the first card out. You then have the Seven of Cups as your Current Energy. And then you have the Wheel of Fortune as the Outcome. On the bottom, you have the Six of Swords.
So I feel I feel the progression here of what's been going on this month in January, right. We started out with: "Is this worth it?" What we didn't start out with: "Is this worth fighting for?" But that was, I think, two weeks ago.
I feel that you really went through a process of cutting and removing. And I think that you also were dealing with a life lesson here in regard to love, where you really needed to start setting firmer boundaries about who could have access to your energy and who couldn't. And this wasn't an easy task.
And I don't feel like I'm talking just about love here. Of course, that's all going to be, you know, interwoven and connected. But there's, there's this element of you calling for some type of information or truth to yourself in the past about this situation.
And I think of where we left off last week. You know, you were really in this space of being patient and waiting and becoming enlightened, okay.
So now in the Past, we have the Queen of Swords. I don't want an – if it's not the truth… this is a woman, and it doesn't have to just be a woman if you're a man. This can just represent that energy inside of you.
But this is a woman who is not settling for anything less than the truth. She's not dealing with any BS, right? She doesn't have a lot of emotion inside of her right now when it comes to making a decision. She's really trying to be logical. And she's trying to make the best choice in regard to the life path that she wants.
Current energy is the Seven of Cups, see, and that's what I'm saying because the Queen of Swords is looking at this, this confusion, this overwhelming energy of kind of feeling like there may or may not be something going on that's hidden. You're not sure what is the right investment, what is the right opportunity, what is the right emotion that I'm supposed to be expressing during this time.
It just feels like there's so much up in the air and you don't know which one is for you and which one is against you. And that's why this Queen of Swords energy is so important. Because I do feel that you're very much trying to use your spiritual eyes here. I very much feel like you're trying to discern. You are feeling an energy that something around you isn't right.
And the outcome is the Wheel of Fortune. Things will move in your favor, but it is going to take a little bit of time here.
You're closing out this massive life lesson that we seem to have been going through for the past few months, you know, even going back into 2022.
All right, so then we have the Six of Swords on the bottom. We have definitely – you are making a decision to walk away from anything that is less than – Here we go… now we're piggybacking off of last week. I can see it here, Six of Swords to the Six of Cups.
Last week, I saw you guys walking away from something that didn't seem to be aligned with you anymore and moving towards a soulmate. This is giving me that same energy. There may be actual travel involved like traveling overseas or flying somewhere. It's long distance for a lot of you.
You need… you're wanting to move something, wanting to – forgive me – you're wanting to move towards something that is more balanced. Sometimes I can't get the words out as fast as Spirit is sending it.
Oh, yeah, we're, we're… I mean, Strength card, Four of Pentacles. This is all from from last week.
All right, Holy Spirit, please show me this Queen of Swords, please, for the collective mind, the queen of swords here.
The Emperor – somebody's mind is made up. Okay, I feel like this is you. There's a couple of different energies that I'm feeling here. Okay, too specific. So I'm gonna go into describe them here.
Okay, so the first energy that I'm seeing is, this is a woman who really addressed a gentleman, okay. Now if you're a masculine, this could – you can swap the energy. So just presenting it to me in this way. So somebody was in their very predominant masculine energy. And another person was in the Queen of Swords, energy. We all have both masculine and feminine energies inside of us. And we kind of weave in and out of using them, okay. So I know most of you know that. But for those that didn't, there you go.
So the first energy that I'm feeling here, Queen of Swords and the Emperor. See, somebody confronted an Emperor, you confronted somebody who's very, very hard headed; very, very determined in their own, in their own way, in their own beliefs. Not necessarily always the right beliefs. But I also feel like this could be somebody who was very toxicly opinionated. That's how this is coming off. And you may have had to address this person and set your own boundaries for yourself, okay.
Okay,and then the other energy that I'm seeing, and now Spirit is showing me how this could actually be connected and for all of you is. In setting your boundaries and having that conversation, you morphed into your divine masculine energy, you became the Emperor, male or female.
Why? Because it was an element of you taking back your control, your power from something that had been depleting you, which anything that is confusing, or not true, or unaligned will deplete us, okay.
So there's an element here of somebody confronting another person and kind of setting the tone and setting their boundaries. And then there's this element also of somebody stepping into their power, right, and focusing on where they're trying to build their empire and their life.
So this is somebody who went through that final lesson and stepped into the Emperor, their divine masculine, and they're starting to make firmer, stronger decisions again, about the energy that is allowed around them and in their presence, because they're trying to build something and they don't want it to be crumbled.
I feel like it's you who's watching. I feel like that is representative of you in the recent past. There may have been also some perceptions and beliefs during that Hanged Man period a week ago, where you were needing to see where you were too stuck and where you wouldn't budge because it's important that you allow yourself to still be open minded as the Emperor. You don't want to get too stuck in your firm, concrete throne.
You want to allow yourself to be open always to new perspectives and perceptions. Because you want to be able to grow and expand your empire. You don't want to cut yourself short. And we cut ourselves short when we put down hardcore blocks and rules and don't allow ourselves to go out a little bit more.
Current energy for you is the Seven of Cups. There's still something that is bringing you unease and confusion.
Holy Spirit, please show me the Seven of Cups energy please. To a swords – wasn't expecting that!
You're setting heavy, heavy boundaries here. Good for you. Good for you. If it's confused, first of all, confusion doesn't come from God, okay. If you didn't know, now you know. God gives us peace of mind. And the moment you find yourself in confusion, you have to recognize that you need to call in the light of God because you're now in the presence of other entities that are trying to deter you from the path that God wants you to be on.
And I feel as though piggybacking off of the Emperor and the Queen of Swords, you are cutting all of that out. "I have no time to be confused. If you don't have something stable for me, you can't come forward. If what you're offering me is not in alignment with who I am and what I want, it can't happen."
I also feel like, because something is confusing, you're learning how to tune it out and say, "This isn't for me."
Something's been put on the back burner. There's a situation that's being put on the back burner right now, because the decision isn't being made. There is something being hidden. It has to do with either…these could be emotions and perceptions that are not okay. So bear with me. But there's heartbreak here. Disappointment, okay.
Something is being split, split apart. I think you're still – I think you're still trying to fully close out and move away from emotions and energy that of the past that we've been seeing over the past few months. I mean, that's a healing is a process, right? It's not going to be, it's not going to be one reading, and then it never pops back up again.
I feel like you're now at the point in this lesson, especially with the Wheel of Fortune, where it's like the nitty gritty. You're getting to that final end and a real, a real breakthrough and a real closing of a cycle is about to happen for you. And so it's getting tough.
It's like when you're coming out of the thicket, I don't even use the word thicket, th i c k e t, is that what you're telling me? But what I see when I say that word is like a bunch of thorn bushes that you have to use this, this sword to get out of. And that's the lesson you're in. I mean, there's a lot of muck and illusion and confusion around you. And you've got to be blind to it.
Things are still moving in the direction that you want them to move in. With this Wheel of Fortune, the momentum is speeding up. It's gaining momentum.
Wheel of Fortune, please. Yeah, what was going on? Divine counterpart, Emperor and Empress Okay. All right. All right. All right.
We're gonna go over a little bit… I – this is going to be a longer reading. But I have to do this because you're just telling me… I see what's going on here. I am connecting to a collective here who for sure is dealing with a soulmate or even higher level divine connection, especially with the Emperor and Empress.
And with the Two of Swords, if you are dealing with a divine connection, you have to understand that, on such a large capacity, it's divine, it's spiritual, which means it will not be anything like what you think a worldly relationship is.
You're under attack consistently and constantly. Two of Swords and the Seven of Cups. This is a block between an Emperor and Empress – a divine counterpart. The Two of Swords is getting in between something, is blocking you, and it is illusion and confusion. Okay.
So, again, that's why you're going through this process. In this lesson, you're using your spiritual eyes and your discernment. You need to cut out any energy that creates you, that brings you confusion or makes you feel as though you are now misaligned from your purpose.
You have this new beginning, this new abundant beginning, this prosperous beginning.
You also have a divine counterpart that's trying to come in, but currently it's about battling the mind and clearing it out.
All right, Collective. I'm sending you much love.