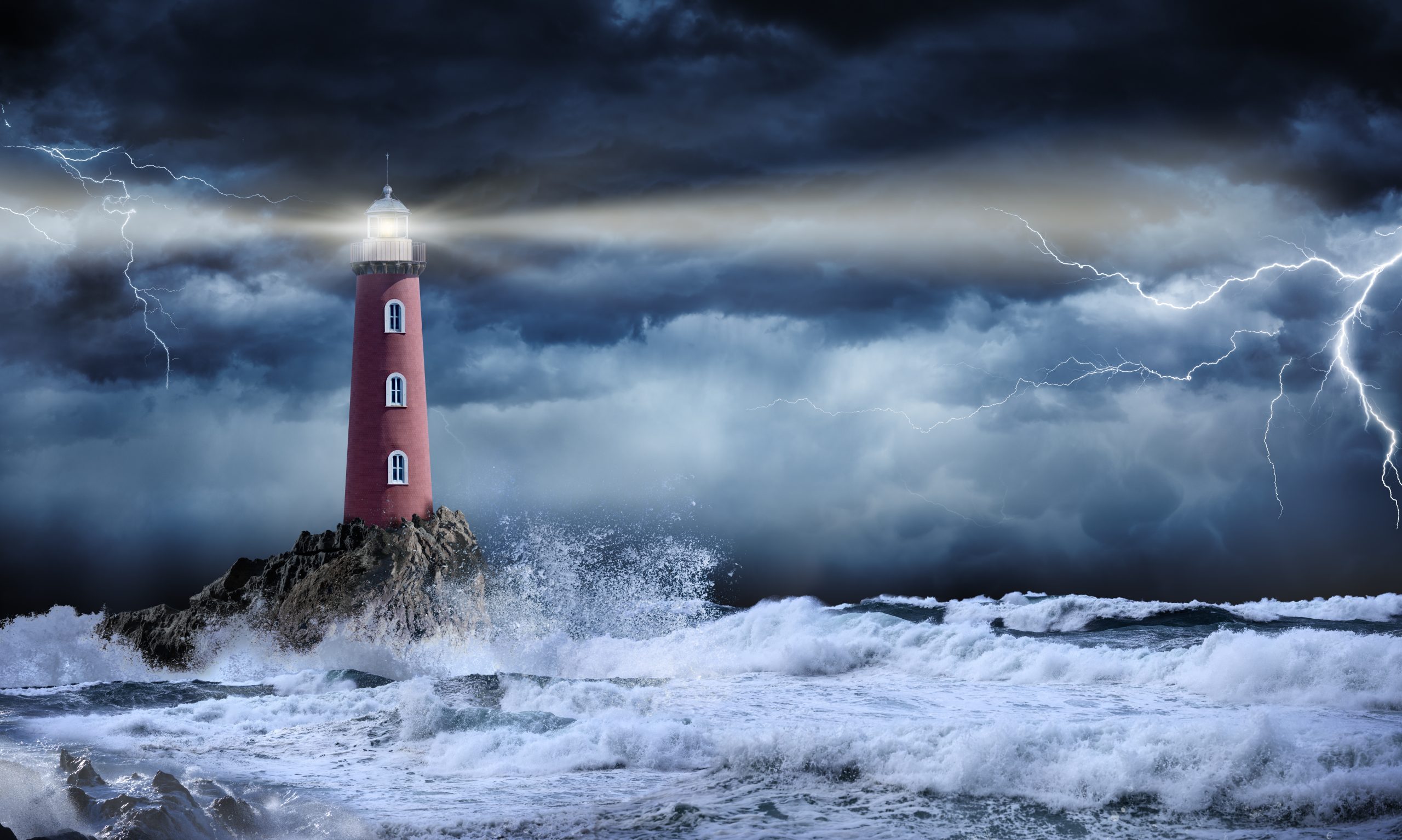 29 Dec

The Fog Is Clearing | Weekend Love Tarot Reading | 12/30 – 1/1

Has something recently opened your eyes to the truth about your love life?

Karma says something unexpected could be heading your way this weekend, bringing an opportunity for new realizations.

She's here to help you step firmly in the right direction, so you can close out old karmic cycles for good, here in her Weekend Tarot Reading. Enjoy!

(Promo Code: COSMIC provides 10% off a reading when purchasing on Etsy.)

P.S. Have you been experiencing delays and obstacles with someone you want to move forward with? Is there someone in your life who you suspect isn't being upfront about their true feelings? Leave a comment below and let Karma know!
Happy New Year, Cosmic family! I hope you guys have had such a great holiday season. We're here for your Weekend Love Tarot reading. I'm Karma and I'm so excited to be back. I hope you guys have a wonderful weekend planned ahead, and that you guys do enjoy your New Year's Eve. It is my daughter's eighth birthday! So I will be in with her celebrating. But, yeah, so let's go ahead and jump into it. I hope you guys are doing well and have rested and are rejuvenated.
So I'm going to be giving my blessing and prayer. If you're new here to watching these videos, welcome. Let's go ahead and jump right into it and see what messages we can get for you in regard to your current love situation and the energy that you can expect around you this weekend manifesting.
Divine Holy Spirit of the most high, thank you for allowing me to be a clear channel and receiving messages for the collective. I ask that these messages provide clarity, guidance, healing, and understanding, as well as a higher knowledge and perception into what karmic cycles, soul lessons, and generational curses they may currently be going through, about to go through, need to become aware of, learn from, heal from, release. Lord, and all that you are and all that you do. And all that it and all that I do. I live by your word and your word only. In Yeshua's name, I pray. Amen.
I'm seeing, I'm seeing a path that was stopped and now you're picking back up, but it also feels like it's almost like you're picking back up where you left off, but it's a new path. Take that how it resonates, because I feel, okay, you're just going in a different direction, but you did have to have a pause on your path…and I feel like you had a pause where you were learning something or gathering all of the tools and the wisdom before you could make your next step.
Alright, so the first card out representing the Past – this is making sense – is the Ten of Swords. Representing your Current, we have the Page of Cups. Wow! And incoming in your Future, we have the Tower.
So you've closed out a pretty big cycle here in the past. It's done. It's over. It's behind you.
We have the Hierophant on the bottom, okay, so we do have Taurus energy here. A little bit of Scorpio energy here, Aquarius, Libra, Gemini…so you've been given – Okay – so you've been getting clarity, direction, the green light.
However, you perceive that from Spirit through a revelation or intuition. You've received "the go." You know which direction to go, and something that was once very difficult for you has now become very very easy for you to close it up, tie it with a bow, and leave it in the past.
You're no longer carrying all of these swords with you…all of these burdens, all these pains, wounds, disappointments. Okay.
Not to say that it was simple and easy. It wasn't, but you've gone through the gist of it. You've gone through the worst of it so much so, and accomplished so much that now you're to the point where you're like, "Oh, this is it. I'm here. Let me just…" and you know, you tie it up, and you're ready to leave that cycle.
I feel that you have very high hopes for what's coming, Collective, very high hopes for this new opportunity that you're taking.
Of course, this is a love reading so it's new opportunities in love. Some of you, I feel, right now, are…are free.
There might be a situation-ship there, but you definitely are considering yourself. Not attached. You've closed something out here.
For your Current Energy, you have the Page of Cups. Okay, this represents a few things for me, especially because we have a large collective.
This could represent an age difference for some of you, okay, so a younger person coming in, but really what I'm getting is: brand new. That's why it's a Page – brand new.
There's a lot of hope here. There's a lot of excitement here. It is a new connection. I still feel like you are leery about it, like…it's because of what you've been through.
This is your process of discernment, right. And nobody's discernment is really going to look like the others. But this is your process of discerning. And I feel that you're tiptoeing into an offer or an opportunity that is presenting itself to you.
And you're tiptoeing, because you're getting used to your discernment. It's new now, because you have a higher level of perception, because of the trauma, the pain that you've closed out from the past and what you have just recently healed and worked through.
So you're definitely seeing life right now, from a completely different perception, a whole new set of eyes, a lot of you have received your spiritual eyes. That's why you have the Hierophant and the Ace of Swords.
Okay, so a lot of clarity, a lot of truth has been given to you through your third eye, your vision, okay. You've just been having a lot of revelations.
I also feel this has a lot to do with some type of commitment or investment not just related to love, okay. But of course, that's a part of it.
I want to know a little bit more about this Ten of Swords. Holy Spirit, for the collective, Queen of Swords… Oh, Lord with Pisces energy right there.
You did this on your own. You got through this on your own. Alright, so the Queen of Swords and the Ten of Swords. This was something where this was a battle for you. It was a mental battle. But it was also – it was less emotional.
But I feel that you were able to cut through your emotions and try to get to a very centered zero point of perceiving what was taking place to you. That's how you got out of this dark time, right? That's how it got easier. Somewhere along the lines, Collective, you transitioned into your full power. I feel once you…it was a revelation. That's what it was. Something was shown and revealed to you in the past, Collective, that helped you see more clearly why or what you were going through. And from that instant, you were able to cut something off and focus and move forward. Very, very direct. And that's what I meant earlier when I said it became easier.
Alright, Holy Spirit, clarify please a Page of Cups… Yeah, what did I say? Hesitant Nine of Wands with the Page of Cups…
You're a little bit leery about an offer here, because of what you've been through in the past. The difference this time, Collective, like I said, when we were talking about your discernment, is you have the wisdom, the understanding, and the knowledge to make better decisions or to navigate a situation more properly than before.
An illusion has definitely been lifted for a lot of you, in terms of how you were allowing yourself to be mistreated, misguided, in relationships. I feel like that was a big lesson here. Okay, and so now it's like you're very cautious. You're extra cautious. And this offer that's coming towards you is a good offer. It has a lot of promise and a lot of hope.
But I still see you just like I said wanting to tiptoe especially with this Nine of Wands, okay. You're, like, "I've been through a lot. Let me just let me go in one toe at a time." I do feel like this is the first time you've actually seen this person in person. You may have already gone out on dates with this person.
Okay, in the Near Future, we have the Tower. Something unexpected is coming. So brace yourself. It doesn't have to be negative or bad. As a matter of fact, I feel like because you've already tackled enough "Towers" in 2022, that when this comes, you're gonna be like, there it is. I know it was coming – there it is.
Okay, this is meant to ascend, evolve you, to grow you. You have to – some of you have to – abandon ship. That's what I'm hearing: "Abandoned ship." And some of you have to…why some of you are staying inside of a situation that is burning like it's done. It's engulfed in flames. It's time to just release yourself from that pain, that trauma, that cycle. It's served a purpose. Because I'm seeing you close it out, but then this Tower comes and somebody's on fire. You're gonna have another revelation as well.
Holy Spirit, please clarify the Tower for the Collective… Six of Pentacles and the Eight of Wands.
Okay, so where you may have been experiencing lack previously, income, karmic justice, and the scales are being reset. I also feel for some of you there's an investment here that's going to take a turn for the better. For others of you, this is going to show up in a new love form.
This is what that Page of Cups is… It is going to bring balance. I don't think you're expecting it to shift the scales up quite as much as it's going to. It is coming in sudden. It is coming in quick.
Whatever you have lost is quickly on its way to be returned to you. So keep your eyes and ears and heart open and use your discernment.
I feel with the Queen of Swords here, this is Spirit's way of saying, you know, keep yourself focused above, so that you can be led in the right direction. Sending you guys much love, bye!