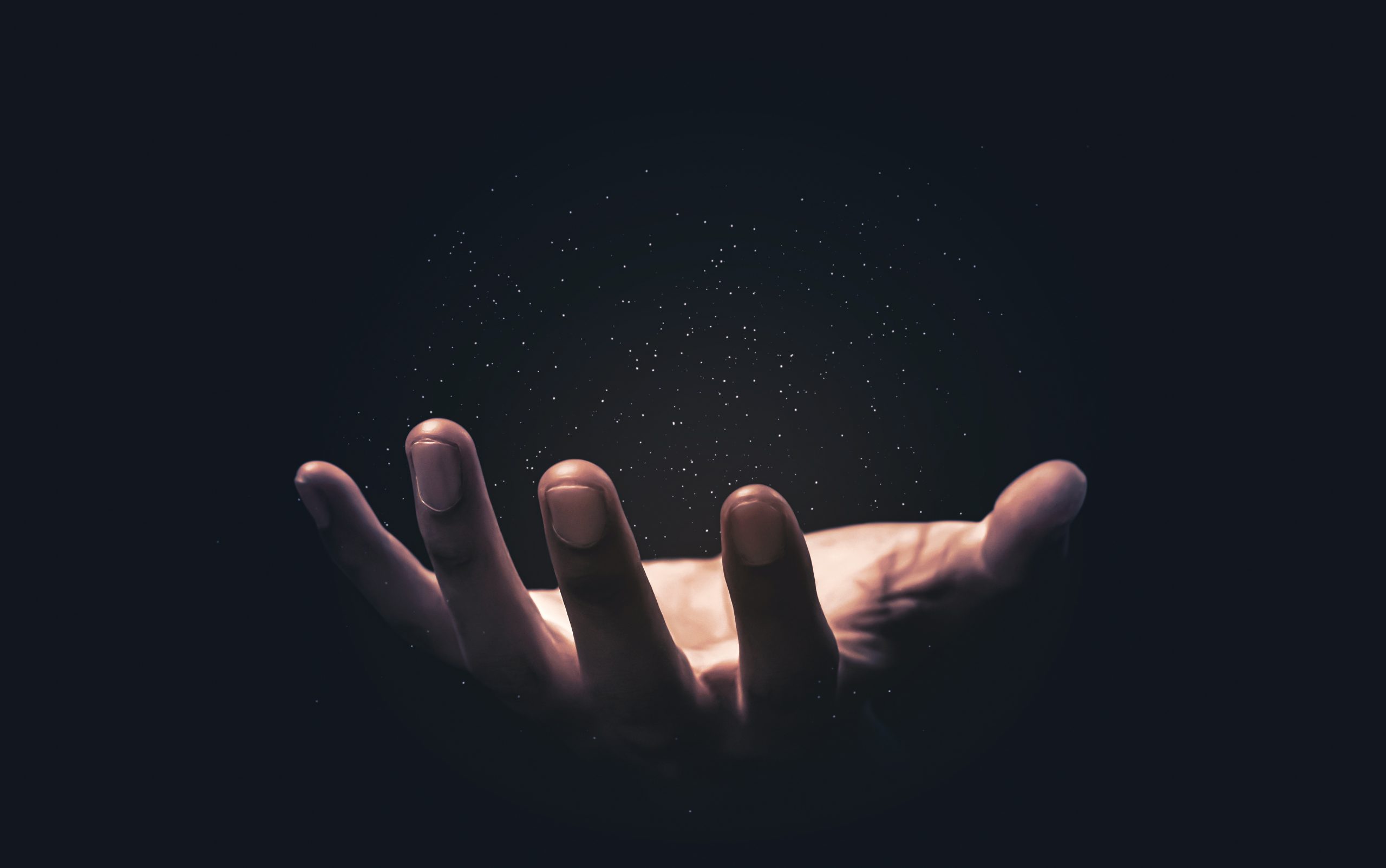 20 Feb

The Power Is Yours | Weekly Tarot Reading | 2/20 – 2/26

Hi Tarot Friends, 

This is Jonathan with your Weekly Tarot Reading. 

Get ready, because you could experience a big dose of manifestation power in the week ahead. 

Is there something you've wanted for a while?

Well, it's possible that the path to getting it could become clear in the days to come. 

There will be little benefit in hesitating, because abundance is on the table and available for you in brand new ways. 

Of course there is always a bit of sacrifice anytime you gain something new…

But you'll likely experience more excitement in the areas of life that have been feeling dull. 

It's a juicy one this week, so let's jump right in and take a look.
Card #1: The Magician | Manifest Your Desires
The Magician symbolizes manifestation, willpower, and resourcefulness. What a fantastic first card for your week!
The Magician is a sign you have what it takes to achieve your desires and bring them into reality. 
Everything you need is available to you. 
All you have to do is put your attention on what you want, and get down to business making it happen. 
In the coming week you could feel energized, capable, and competent. So use this boost in "can do" energy to get your motor running in the right direction. 
The Magician symbolizes the raw potential energy of the Fool card, but is focused on specific desires. 
This means, getting clear about what you want to accomplish could be half the battle. 
But once you know what you want, pieces to the puzzle could start to magically fall into place. 
As you can see in the card image the Magician has all four of the Minor Arcana symbols on his work table. This indicates you have everything you need to get what you want. 
Even if all of the resources haven't shown up just yet, you have the creativity and know how to find a way to get them.  
The Magician is a card of putting your dreams and desires into action, so don't wait around. Instead, get creative and get inspired. 
You might also notice that in the Magician's right hand he holds a wand pointed to the sky, while with his other hand he points to the earth. 
This symbolizes the hermetic law "as above, so below," and is a reminder you can manifest the ideas and desires that are inside of you, out into reality. 
You are being called to step into your full potential. The Magician holds nothing back, and is beaconing you to let go of doubts and move towards what you truly want. 
Of course, doing so also means you could have to let go of whatever has grown stale in your life, as your next card suggests. 
Card #2: Eight Of Cups | Greener Pastures
The Eight of Cups represents letting go, releasing stagnation, and the search for truth. 
Often when the Eight of Cups arrives in a reading, it's a sign you are ready to walk away from something. 
Whether it's a relationship, a job, or something else, you might not have the same excitement for it as you once did. 
This doesn't mean whatever you are leaving behind is all bad, or even that you'll be leaving it behind forever. But it is a sign that something has become stagnant, and exploring new horizons might help you feel revitalized again. 
The man in the card image is walking away from eight cups. He is passing through a bog-like area where the water is dispersed and sparse. 
The stagnant water suggests that something which was once flowing has begun to dry up in your life. 
The man is heading on a journey to find a fresher, more abundant environment. Whether he will return or not is uncertain. 
The Eight of Cups is often associated with cyclic patterns in life, so you may have experienced a moment like this at another time in which you had to walk away from something, even though you cared for it. 
If you consider your first card, the Magician, it's possible a deeper desire you've either forgotten about, or one that is emerging for the first time, is making you question your current situation. 
In the light of something new and exciting, you might realize there is a need for change. 
Luckily, the Eight of Cups could potentially be a temporary journey, from which you will bring back new inspiration and wisdom. 
Your new inspiration might be associated with spiritual, emotional, or mental matters. But your next card is hinting that it likely has to do with a successful business venture, or financial abundance. 
Card #3: King Of Pentacles | Building Your Riches
The King of Pentacle is a sign of stability, ambition, and abundance. As the final card in the suit of Pentacles, the King of Pentacles may be an indication of the culmination of something important and tangible. 
This could mean something like finishing up an important job, acquiring a new financial goal, or purchasing a piece of property. 
The King of Pentacles has built his own fortune. Similarly, whatever success you are about to accomplish has been earned through hard work, creativity, and patience on your part. 
It's also possible you could meet someone who "wants for nothing." Which of course means a very wealthy, educated, competent person who could influence you in powerful ways. 
This could be someone who inspires you to reach for your dreams, or takes you under their wing as a mentor. 
Considering your first two cards, the strong intention represented by the Magician could represent your desire for success in one form or another. 
You might realize you want to master your finances, or take your prosperity to a whole new level. 
In which case, there could be some old patterns that need to be left behind.
The King in the card image has vines growing around him, which symbolizes his epic patience. It takes time for vines to grow, and for the grapes to become full and sweet. 
So whatever is inspiring you, it's important to remember that good and sustainable things take time. So pace yourself, but don't hesitate to move in the direction of your dreams and desires.
It's clear that new and exciting inspiration could bubble up for you this week. Your first card, the Magician, is letting you know that anything you put your willpower and mind to can become a reality. 
So if you truly desire something, now is a good time to set your wheels in motion.

And, realizing you want more than what you currently have might help put your situation into perspective. 
Your second card, the Eight of Cups, is an indication that something may have lost its zest in your life. It could be as simple as getting bored with the "same old, same old," and wanting to shake things up. 
So take to the hills like the man in the Eight of Cups card image, because it could be powerful and sustainable riches you are in search of. 
And since your third card is the King of Pentacles, chances are you'll find it.
The King of Pentacles is an auspicious card letting you know you could either meet someone who can show you the way, or you're already on the path towards a vibrant, happy future. 
There is positive change and transformation on your horizon, so keep it up! 
You're doing great!
With love,
And in service, 
Jonathan Lionheart
P.S. Is there an area of your life that could use some added zest? What's one of your deep desires? You can leave me a comment here on our blog, and let me know!  
P.P.S. If you'd like some help finding the answers you need, or want to experience deeper healing through psycho-spiritual integrative work, you can schedule a private reading or Embodied Alchemy session with me here.