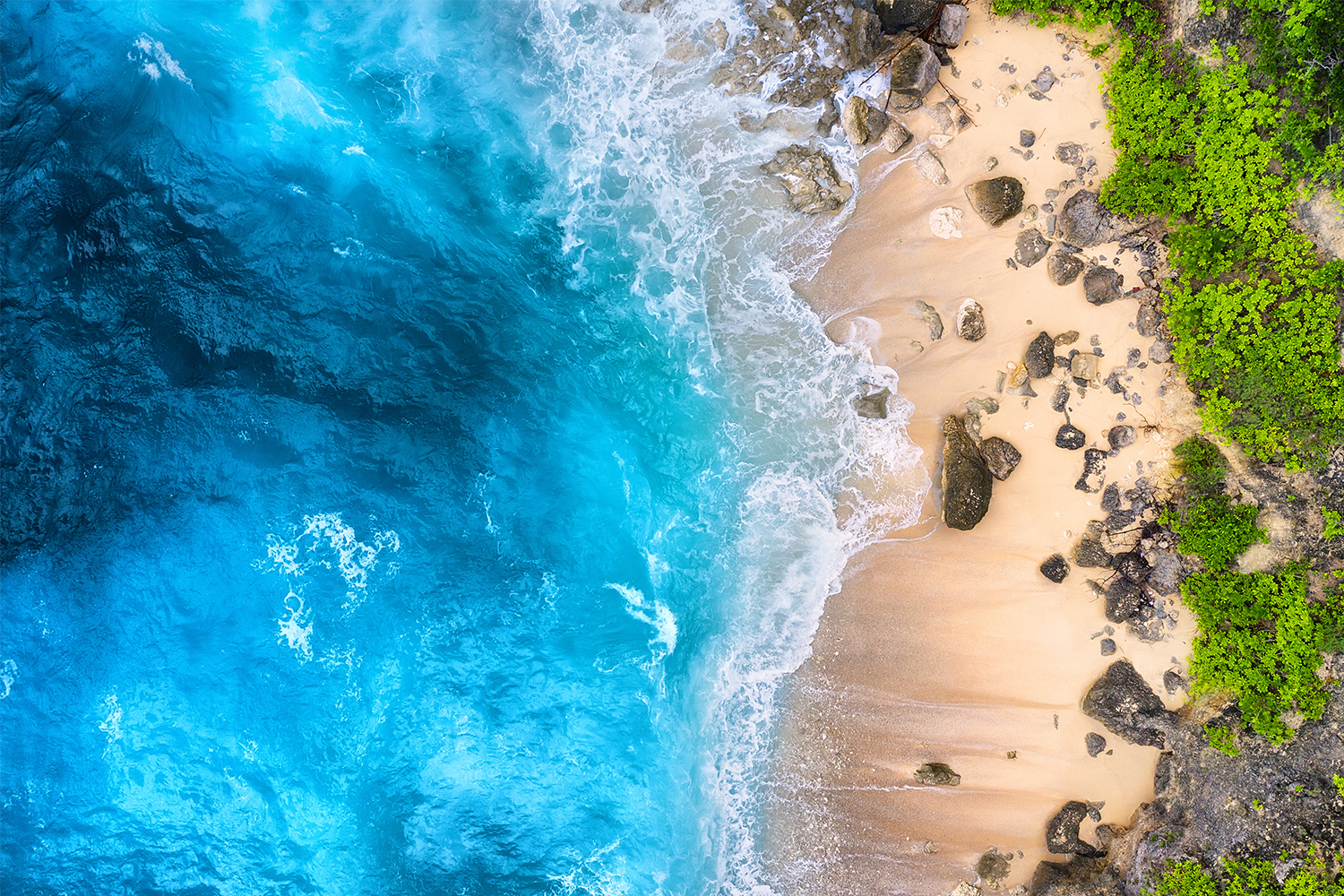 18 Jul

The Tides Are Turning | Weekly Tarot Reading | 7/18 – 7/24

Hello Tarot Family, 

You've got a whirlwind of a week ahead of you!

Even if things initially feel a bit challenging, or like you're up against a brick wall that just won't budge, it's not going to stay that way for long. 

In fact, there are some powerful changes coming that could have you jumping for joy… that is if you can keep up with them. 

This is the kind of week where everything could change in an instant. So let's jump right in and see what's in store for you.
Card #1: Nine Of Wands | Time To Stay Strong
The Nine of Wands represents grit, stamina, and perseverance. When it arrives in a reading, it's a sign you could feel a little beat up and sore while you struggle against some big life challenges. 
However, the Nine of Wands is letting you know the obstacles can be overcome, and you're not far from the finish line. 
This week you might revisit a number of struggles that have plagued you at different times in your life. The recurrence of certain difficulties could be so intense that the path forward may appear almost impossible. 
That being said, as you can see in the card image, the man has a distinct sense of perseverance. Although he looks tired, and even weakened, by the battles he has fought…
He's not giving up, and neither should you. 
The wands surrounding the man in the card represent the battles he has won and the importance of shielding yourself from unnecessary strife. 
This week is a time to protect what is most important to you. It's a friendly warning to keep your boundaries clear and strong.
You're not far from getting beyond what's troubling you, so don't get down on yourself or fall into hopelessness. 
Instead, gather your strength, make choices that are supportive, and find the ray of hope that is still alive within you. 
If there are people in your life who have hurt you countless times, now is not the time to give them one more chance. Don't waste your energy on endeavors that you know will only create more trouble. 
Stay focused, and protect yourself by being extra kind to the most important person in your life: You! 
You have far more power than you think, and even if you feel down on your luck, or like the burden is too much to lift… the truth is, you are more than capable of moving through this challenging phase. 
In fact, your next card is a sign you will either be getting some much needed assistance. It could also mean that your own passionate flame will light your fire as you move through the obstacles.
Card #2: Knight Of Wands | Courageous Action
The Knight of Wands symbolizes courage, freedom, and passion. When this card arrives in your reading, you can expect to get a powerful boost of motivation. 
As you can see in the card image, the Knight of Wands sits atop a horse that is rearing back and ready to charge. His forceful energy is represented by his yellow shirt and the red flume sticking out from his helmet. 
These fiery colors symbolize what is at the core of this card's meaning: courageous action. 
Particularly in light of your previous card, the Nine of Wands, this motivating energy will be a great help when it comes to getting through what's currently on your plate. 
It's possible you'll meet someone who is brimming with this positive, heroic energy. If so, they might rub off on you and fire up your own imagination and inspiration. 
Or, you'll tap into your own "kick butt and take names" warrior within, and charge forward with renewed zest. 
It's interesting to note that the Knight of Wands has salamanders printed on his yellow tunic. The salamander is an aquatic lizard, which represents the combination of emotion (water) and passion (fire). 
So focusing on what inspires you emotionally in your life will help get your energy moving in the right direction. 
As with all cards, the Knight of Wands also has a shadow side, which is his impulsiveness and hot temper. 
Be sure to take a breath or two before making big decisions this week, and give yourself time to cool down if someone triggers you. 
That being said, once you feel clear about something, and you've taken a moment to check in with yourself, don't hesitate to go for it. 
Your next card is a sign that things could be changing quickly, so stay grounded, and don't be surprised if you suddenly find the ground shifting right beneath your feet.
Card #3: Eight Of Wands | A Sudden Turning Point
The Eight of Wands is a sign of sudden changes, excitement, and gaining momentum. You could be receiving good news very soon, or a decision will be made that will change the direction of your life. 
When the Eight of Wands shows up in a reading, it's a good sign you are headed in the right direction. 
While it can symbolize sudden and exciting changes, it also tends to mean that your transition won't be completed overnight. 
As you can see in the image, there are eight wands all lining up along the same flight path. This means you are on track and everything is going in the right direction. 
The natural environment behind the wands is a fertile valley with a wide river flowing through it. The wands are pointing down, letting you know that the work you've been putting in will soon produce bountiful results. 
However, even though this is the turning point, and a major one at that, you are still gaining momentum. It will take time for the changes to spread fully throughout your life. But even so, you are well on your way. 
Considering your first two cards, it's quite clear you are on the verge of tipping over into a new and special phase in your life. In fact, the transitions that could occur may catch you by surprise. 
Stay vigilant so you don't miss any opportunities! 
Even more so, keep on working toward your goals and keeping your hope alive. You are close to something breaking open that will allow you to fulfill fresh and exciting potentials.
New Energy Is Coming Into Your Life
Even when we are headed for a really positive change, it can still be disorienting. But this isn't necessarily an abrupt or totally unexpected transition. 
Your first card, the Nine of Wands, is a sign you've been working hard for a long time. You've won and lost battles, and alas… you'll have to keep going. 
Not to worry though, there is plenty of hope still alive if you're willing to tap into it. 
And you won't have to hold out for long. The Knight of Wands is letting you know there is help on the way. Either from a passionate, fiery individual who will help you continue on your adventure, or from your own inner hero who will jump in the driver's seat and take the wheel. 
Keep your eyes open, because whatever catalyzes this new energy is bringing with it some rather large shifts. Your final card, the Eight of Wands is a clear sign you are headed into a time of much awaited change. 
The totality of it won't happen overnight, but this is when the tides turn and something new can begin to take form. 
This is a very exciting time! So keep your chin up, and remember the best is yet to come. 
With love,
And in service, 
 Jonathan Lionheart 
P.S. What are the obstacles in your life right now? How can you best support yourself while you finish out this important chapter? You can leave me a comment here on our blog, and let me know!  
P.P.S. If it feels like there is no end in sight to the challenges in your life, or you'd just like some insight into what's happening, you can schedule private reading with me here.