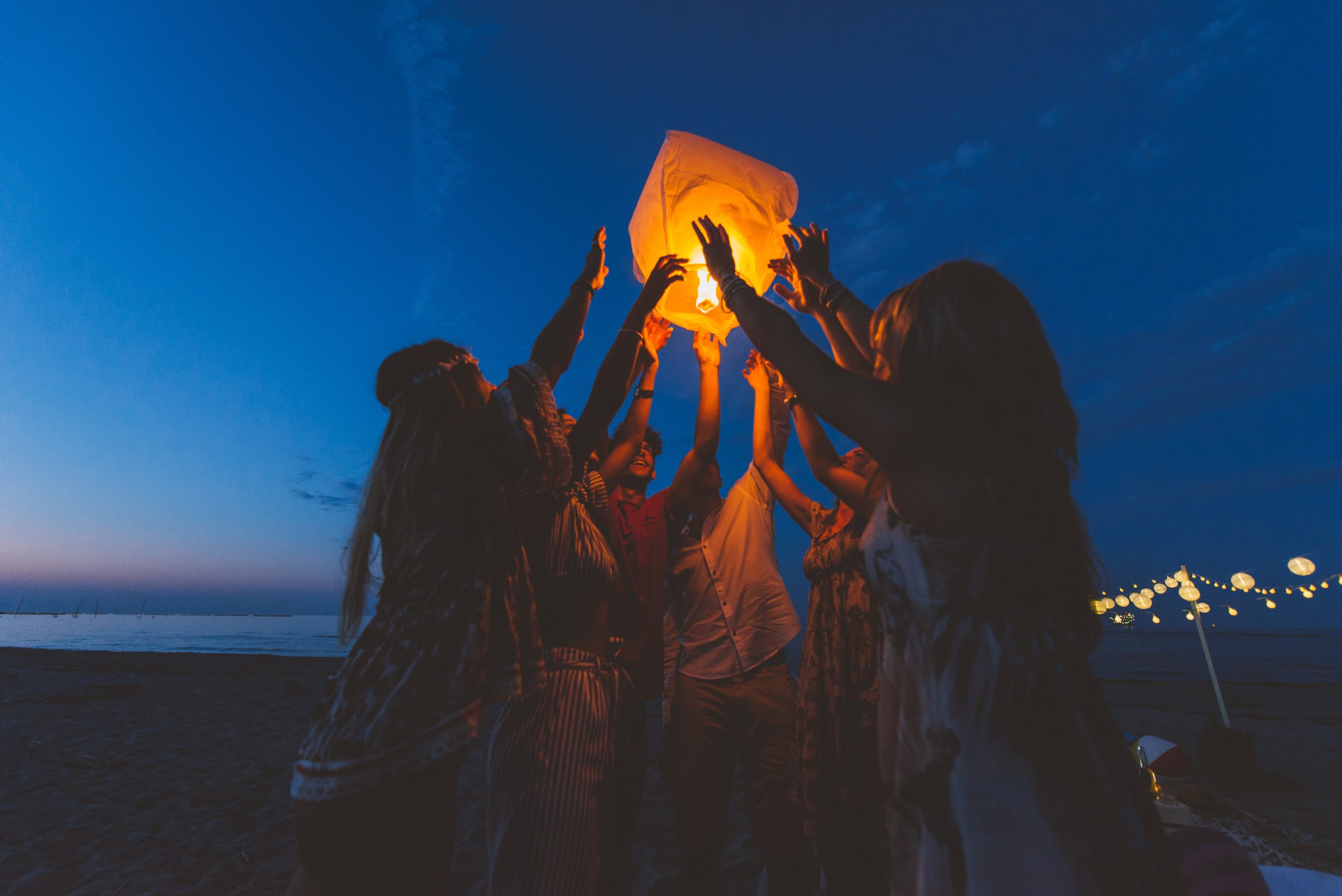 17 Jan

There's Magic In The Air | New Moon In Aquarius Horoscope

Dear Friends,

Have you felt like you've been stuck in a holding pattern lately?

Just spinning your wheels… 

Eager to move forward, but still being blocked?

Well, things are shifting.

On January 12th, Mars finally turned direct, giving you the green light to leave the past behind and let your inspirations guide you into the future.

Then on January 18th, Mercury also turned direct, putting an end to three long weeks of mix-ups, changed plans, and dealing with unfinished business.

Now, just in time for the New Moon in Aquarius, both Mars and Mercury are moving forward, empowering you to forge a new path for your future and discover fresh opportunities.

On January 21st, the New Moon in Aquarius will initiate a new phase of hope and optimism in your life, opening the door to innovation, new friendships, and lucrative projects.

This New Moon will be wildly positive and exciting, as it is receiving a wonderful amount of support from the other planets.

It's possible for you to forge a powerful connection that leads to great success in your future this weekend.

You'll definitely want to make yourself available for new relationships by getting out of the house, socializing, or doing something adventurous.

Exploring the things that excite you this New Moon could attract meaningful, synchronistic encounters and land you in the "right place at the right time."

There's a lot to feel optimistic about this New Moon…

So read on and let's take a deeper look at what you can expect.
It's Time For New Connections
Relationships are SO important.
You might be all too aware how the wrong connections can drag you down, leaving you feeling drained, guarded, and wounded.
But the right people can fill your life with joy and purpose…
And when you're with them, laughter, inspiration, and opportunities seem to flow into your world like magic.
These are exactly the kind of connections the upcoming New Moon in Aquarius could help you make.
Aquarius is all about friendship, innovation, and personal freedom.
So during the New Moon in Aquarius you might feel more inclined to let other people see your true self, which could help you connect with like-minded individuals.
Mars in Gemini will be supporting the New Moon in Aquarius, stirring up fascinating conversations and making you feel like a kid in a candy store whenever you walk into a room full of people.
Even if you're normally introverted, you could feel a surprising sense of ease and connection with others this New Moon.
And the conversations you have this weekend could lead to serious success in your future.
That's because an astrological point called the Part of Fortune will be shining positivity at the New Moon.
The Part of Fortune represents both what brings you prosperity and what brings you joy.
With this powerful point supporting the New Moon, conversations and connections you make over the weekend could open up new financial opportunities and help you create satisfying new sources of abundance in your life.
But your good luck doesn't need to be all about business.
It's also possible that you could begin a new friendship or intimate relationship that broadens your horizons and brings you true happiness.
Above all, the New Moon in Aquarius wants you to put yourself out there, network, innovate, and explore your options.
Any projects or partnerships you begin now are likely to have what it takes to succeed.
So let yourself take a risk and shoot for the stars…
Your life could really change for the better, and it could change YOU for the better in the process.
Things are certainly changing in your life right now.
If you've been sensing that an old chapter of your life is coming to a close, you're probably right.
One way or another, you will likely feel the forces of transformation and renewal this weekend.
That's because Pluto will be in close proximity to the New Moon, pulling you toward some kind of fated change meant to help you evolve on a soul level.
Sometimes Pluto can bring painful, upsetting changes into our lives…
But since the New Moon is so well-supported by the planets, chances are the change you experience will feel more like destiny.
You could meet a soulmate you've shared past lives with this weekend, or connect with someone that you share a deep sense of purpose with.
You could also encounter an opportunity that helps you release an old version of yourself and step into a better, brighter future.
Since Jupiter in Aries will also be in a positive position to the New Moon, you may be invited to take a leap of faith or to explore a new path that you don't have a lot of experience with yet.
Courage and passion will serve you well at this time.
And Pluto's influence on the New Moon suggests that whatever new endeavor or relationships you begin now, will somehow aid your personal growth and transformation over the next several months… or even years.
So don't be afraid to explore the unknown this weekend.
The message of the New Moon in Aquarius is this:
In order to have something you've never had before, you must do something you've never done.
Something To Look Forward To
The New Moon in Aquarius is the first New Moon of 2023, and it's setting a wonderful tone for the year ahead.
With both Mars and Mercury having turned direct, you can finally make real progress in the direction of your aspirations.
The New Moon in Aquarius this coming weekend is overflowing with positive energy and the possibility for fun and lucrative connections.
So be sure to put yourself out there, and be open to trying new things right now.
I'm excited for the wonderful things that await you.
With Joy,
Luna Dragonwell
P.S. Are you feeling overdue for more fun and socializing in your life? Are you ready to manifest a new business or personal relationship in your life? Let me know in the comments below!