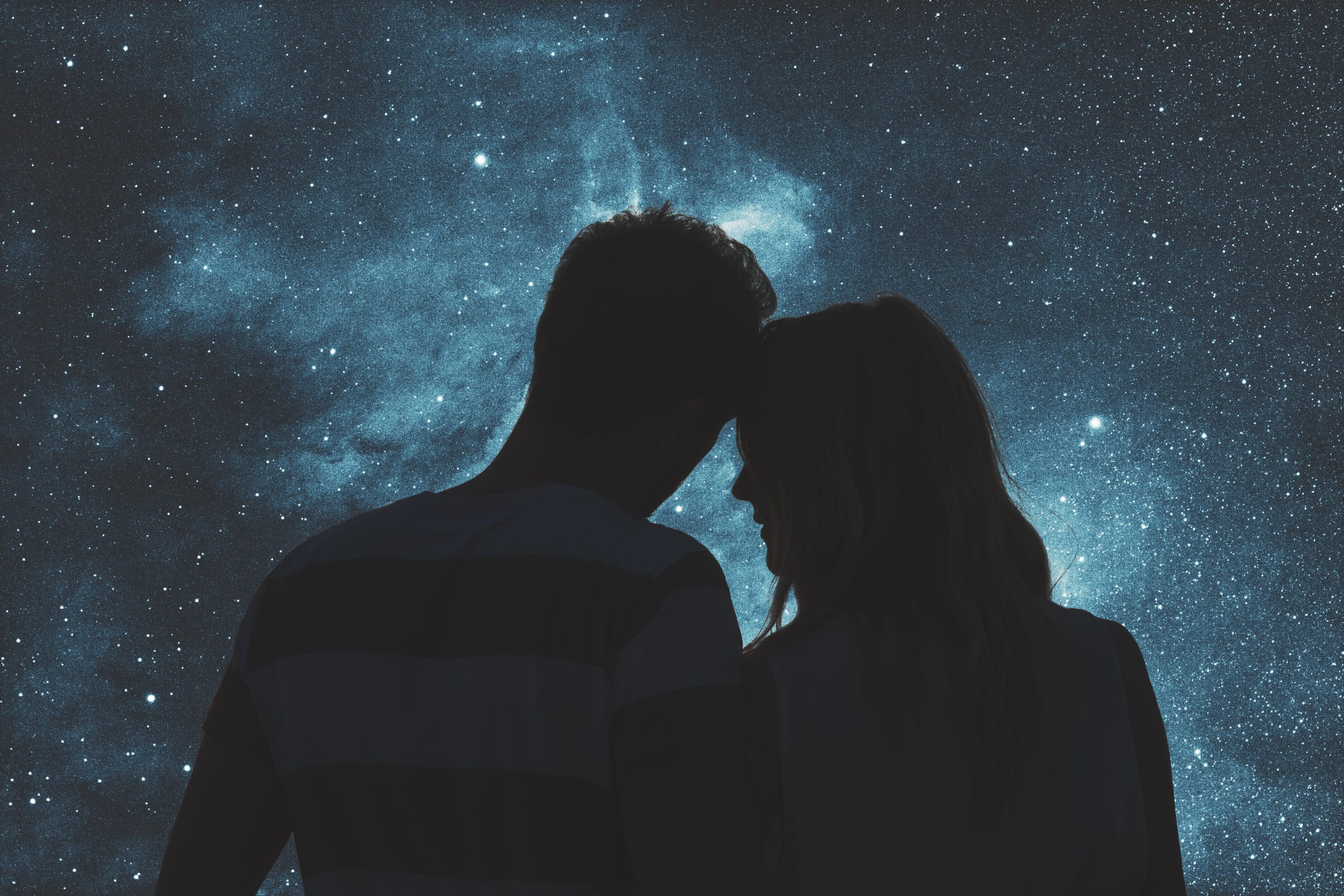 05 Jan

Things Are Balancing Out | Weekend Love Tarot Reading | 1/6 – 1/8

Has a new love interest recently entered your life?

Karma says you might be feeling cautious about romance this weekend, but it's okay to take your time with things.

She's here to help you overcome any doubts you may be feeling, so you can open your heart to love, here in her Weekend Tarot Reading. Enjoy!

(Promo Code: COSMIC provides 10% off a reading when purchasing on Etsy.)

P.S. Did you recently walk away from a draining romantic situation? Is someone new trying to get your attention? Leave a comment below and let Karma know!
Hi, Cosmic family! How are you? I hope that all of you are doing well. I'm Karma, and I'll be giving you your Tarot reading today. And welcome to your Weekend Love Reading. I hope that you guys are settling into this new year and enjoying yourselves.
We're going to be taking a look at the energy that is going to be surrounding your love connection this weekend. So let's go ahead and start my blessing and prayer and see what messages Holy Spirit has for you.
Brother, God, Divine Holy Spirit, thank you for allowing me to be a clear channel of receiving messages for the collective that will view this reading. I ask that these messages provide clarity, guidance, healing, and understanding, as well as a higher knowledge and perception into what karmic cycles, soul lessons, and generational curses they may currently be going through, about to go through, need to become aware of, learn from, heal from, and release. Lord, and all that you are and all that you do, and all that I am and all that I do, I live by your word and your word only. In Yeshua's name I pray, Amen.
All right, Collective. Let's take a look. First card out, you have the Ten of Cups. Okay, I love this energy for you. This was, in the Past, Ten of Cups. You have the King of Pentacles as your Current Energy. And we have the Nine of Wands as Future Energy coming in here. But in the deck, we do have the Five of Pentacles.
So there seems to be a focus on lack…on what's missing, or on what feels like it's missing, what has already happened.
There may be an ending here, or an inability to reach a solution or an agreement with somebody is what I'm hearing.
There's also some type of struggle when it comes to finances and home life. Somebody's really feeling like they're in the doghouse as well, or that they can't get to you. Somebody has taken a loss.
You're doing pretty good, though. Things seem to be going very well for you, showing up as a King of Pentacles.
Strong Earth energy here: Capricorn, Virgo, Taurus. I do feel like you are just – it's not that you don't want to be bothered. I just think that you're trying to settle yourself into yourself. You're not too concerned with outside energies right now. Because you're more focused on what you're building and creating for yourself and your family or those closest to you, right? Because that's your legacy. And that's what's lasting. And you're finally recognizing and realizing that these things on the outside: They're not, they're not helping.
In the past, we have the Ten of Cups. I like this for you. There seems to be a lot of happiness. There was love.
Maybe some of you got together with your family because it was the holidays recently in the past, but there just seems to be happiness, excitement, and contentment. In your Recent Past, at least you had the ability to experience a joyous moment. Okay. But I also feel like there was a lot of hope, and a lot of promise that was instilled in you in regard to what is to come.
So, Holy Spirit, please show me this Ten of cups for the collective? Yeah, okay, you have the Six of Pentacles.
So there was some type of harmony being restored in a situation where you may have felt like things were off balance. Something may have also turned out in your favor, or justice was received or you got to experience a period of time where you felt validated over a situation, just something was made right, the scales were brought to even, and you felt at peace, okay?
I also feel like, right now your main focus is investment into yourself. With the King of Pentacles you are in a space of generosity and kindness. I feel like right now you're also in this space because of everything that you've worked through and healed, Collective.
You're in this space of – it's like manifestation – but anything that you put your mind to, you're able to magnify it and create it at the highest level, at least higher than what you've been able to do in the past.
And so this is very exciting to you. And I feel like this is something that's making you want to dive into your passions, your hobbies, building your life, even if it's saving money.
There's just something going on that is connected to your growth, your foundation and just you investing in yourself, okay. And when you start investing in yourself, you start to draw vibrational matches, frequency matches to you in the forms of soulmate or your soul tribe, you know, people that are on the same level.
Okay, so things are all starting to fall into place right now for you, and you're feeling the benefits of that. And you're feeling very good.
Holy Spirit, please clarify this King of Pentacles. You know, I also want to say, because what Spirit is just showing me when I'm asking for clarification is there does seem to be somebody that's coming towards you with some type of commitment.
For some of you, this could be business – I know, this is a love reading – But this is a really lucrative offer, the spirit seems to be showing. And it could be what's coming in to bring balance to a situation that was experiencing lack, financial lack, or even just investment lack in a relationship, okay?
This also is representing a new love interest that is making their way towards you or is already in your presence, and may have already shown you their interest in the type of commitment that they're looking for. This person is solid, very kind, and very generous and very patient. Very patient.
Please view, please clarify the King of Pentacles. Yeah, wow, it's a soulmate here. You have the Six of Cups, okay? This person feels a very deep connection with you. Everything's being restored, Collective, everything's being restored.
You got Six, Six [of Cups] right here. So this is about taking something that was uneven with this Five of Pentacles, and restoring balance for you. And this is the process. So there's somebody here who wants to give to you, all right, he's the King of Pentacles, and the cups that he's giving to you are overflowing with blossoms and flowers.
There's a lot of abundance and truth and positive intention that is coming to you from this King of Pentacles, from these opportunities. Why? Because you took the time to invest in yourself, because you took the time to heal, because you took the time to really process what you have been going through and turn the focus within, so that you could experience a shift in your outer world and what you're drawing to you.
All right, in the future, you do have the Nine of Wands, okay. I'm not too surprised that the Nine of Wands is here, because it's very normal and natural for us that after we've gone through a healing process and really integrated those lessons and learned how to perceive and behave differently…It's normal for us to become apprehensive about new opportunities that are coming towards us. Because now we're using our discernment at a new level.
And it's like driving a car for the first time, you know. You're kind of like, "Oh, it's the same thing." There's something new that's coming your way. And you're nervous, because you don't – You don't want it to end up – You don't want it to end up the way that it was in the past, okay.
So there's somebody here with apprehensive – apprehension. And I do feel like that's you. It also shows somebody with a bandage around their head. So you've got a headache from all the crap that you've had to deal with in the past, rightfully so.
My advice to you, and what spirit is showing me, is that all of the power, everything that you've been through lies within you. And you know that. So to walk into this with confidence, if something feels off, take a moment to sit on it, pray on it and meditate with it, so that you can see the right decision.
Remember, confusion does not come from God. So if you're ever confused in a situation, you can know, right then and there: "Okay, I'm not aligned right now, with the divine. I'm allowing other energies and sources to have access to my thought realm, and I need to protect myself, shield myself and make sure that I'm connected to the light of God right now." And by praying: "Okay, Lord, I'm getting confusion" – or however you pray.
So let's take a look, Holy Spirit, and please show me clarification on this Nine of Wands for the collective please. All right, Six of Wands.
Don't let your pride – which pride can fuel fear, right, your ego – get in the way.
You have a victory here. Look at this 666. I told you this is about bringing in balance. All clarifying cards are the number six.
This is about transitioning out of a difficult time where you were experiencing lack – because 555 is big change, tumultuous change, things aren't lining up, nothing is even, nothing is aligned. And Six comes in, and it brings that centerpiece balance.
Everything is aligned, okay: Six of Pentacles, Six of Cups, and the Six of Wands.
You have an opportunity to grow in this particular situation.
I understand that you're going to be apprehensive and nervous about it because of what you've been through in the past. But you also have all of the tools and so you're going to be able to properly navigate and manifest this new life situation or love connection.
Please remember that your thoughts and your words that you speak create your reality. That's why they're wands: Bing! So as long as you make sure that your mindset is in the right place, you can create a reality that brings in this balance, this alignment.
Alright family, I'm sending you guys much love, and I look forward to seeing you guys next weekend. Bye bye!