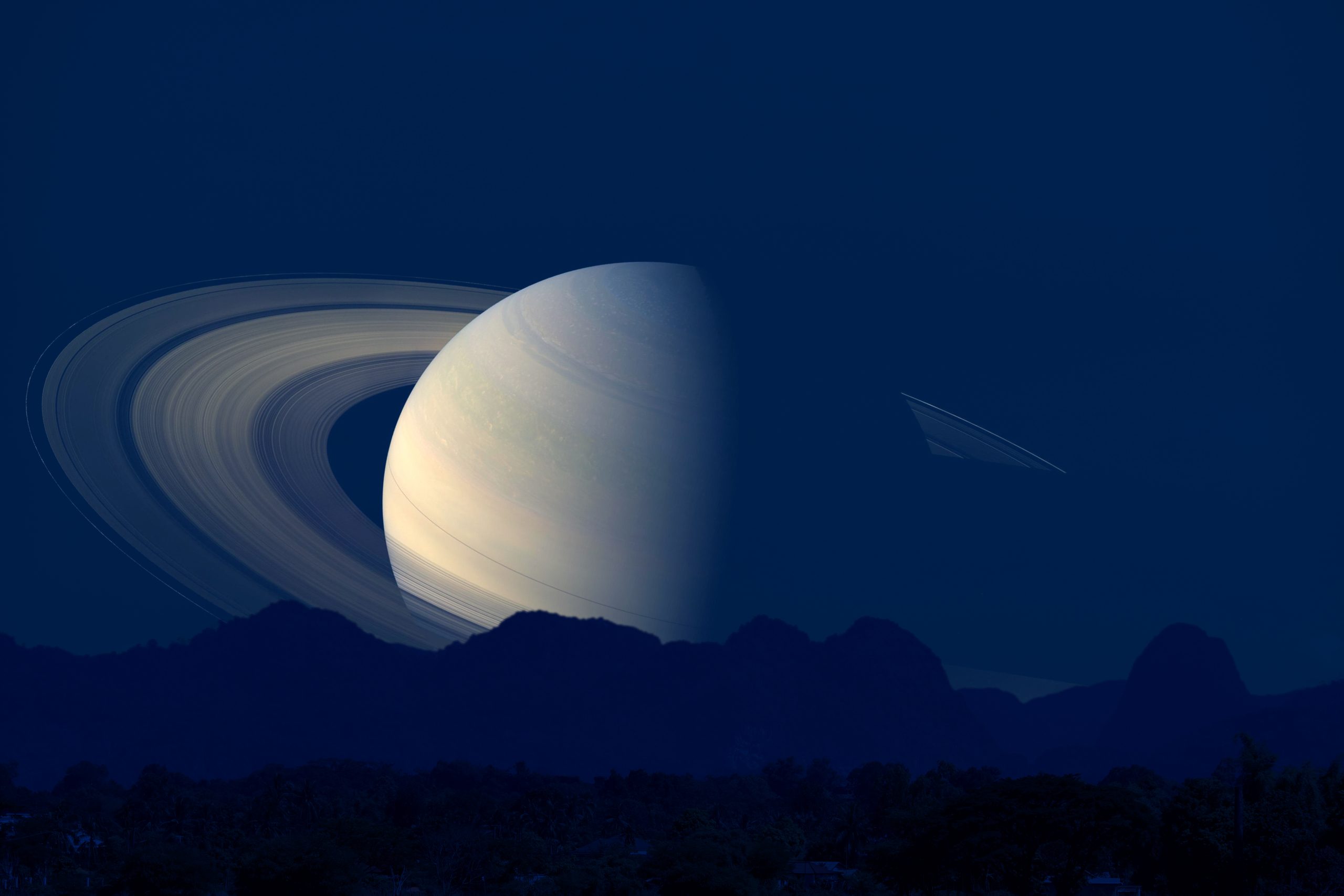 09 Jun

Things Are Getting Serious | Saturn Retrograde Horoscope

Hi Friends,

Are you feeling relieved now that Mercury is finally out of retrograde?

Over the last few days, things have probably clicked into place for you, and certain issues that were causing delays or confusion may have been resolved.

Well, I hate to break it to you, but when it comes to retrogrades, Mercury isn't the only planet that likes to retrace its steps.

In fact, right after Mercury stationed direct on June 3rd, it promptly passed the baton onto Saturn, which started its four month long retrograde the following day on June 4th.

Now I know you might be thinking, "Oh no, not again!" 

But don't worry.

Saturn's retrograde is very different in nature, and not nearly as obnoxious or frustrating as Mercury retrogrades. 

This is because Saturn's transit is much slower, so you can expect to feel its effects unfolding over a longer period of time.

With that said, Saturn Retrograde is a powerful influence that could feel a little… oppressive. 

You might feel like you're back in school taking an important test, and that every little mistake is being noticed and evaluated. 

But before you start sweating, remember that the Saturn Retrograde isn't designed to stress you out. 

You're simply being asked to try your best.

And if you make an honest effort during this time, you could be richly rewarded.

Let's take a deeper look at the Saturn Retrograde in Aquarius and discover how to make this time benefit you for months and years to come.

Saturn is a serious planet.

It's referred to as the "Lord of Karma" and represents maturity, responsibility, commitment, and law.

Saturn is the cosmic taskmaster and has rules it wants you to follow. 

When you do, you're rewarded. If not… things tend to get more difficult.

But it's nothing personal. Saturn's rules reflect the divine principles that hold the entire cosmos together.

In your own life, Saturn's influence helps you do what's required to be healthy and successful, especially over a long period of time.

And with Saturn currently in its ruling sign of Aquarius, there are certain areas of your life where you will likely feel its influence.

Aquarius is a forward-thinking, innovative air sign that loves to create solutions for humanity. 

This means the next four months will test your foundation and commitments to see if you're prepared to achieve your hopes and dreams for the future.

You might find yourself re-evaluating your current obligations and determining if they benefit your friends, community, or humanity at large. 

Or you could discover you need to take a step back from socializing to focus on important projects and goals.

Saturn Retrograde in Aquarius will help you figure out how to bring your visions into reality and give you a clear sense of how to make your future better than your past.

It's a perfect time to bring your attention to unfinished duties, responsibilities, or obligations so you can check them off your to-do list and prosper. 

From now until October 23rd, completing important tasks that feel tedious, exhausting, or require you to be in "adulting" mode, will set you up for major success down the road.

However, it's possible that the inverse is true. 

If you've been working too much, or have been too strict and hard on yourself, Saturn Retrograde will create an opportunity for you to loosen up and enjoy yourself more.

If you've been feeling depressed, isolated, or overthinking things, this period could help you get out of your funk and make positive changes.

As always, harmony is key, and the Saturn Retrograde will let you know where you need to balance the scales between work and play.

Most importantly, when Saturn goes retrograde, it marks a period of a "karmic review." This means you could experience blessings or setbacks depending on your past actions…

And if needed, you could get a second chance to make things right.
What Goes Around Comes Around
Do you ever wonder what it would take to finally be done with a certain kind of pattern, relationship, or limitation?

Things don't always happen as quickly as we want, but our lessons in life come at the right time, and Saturn is in charge of making sure they do.
Saturn Retrograde in Aquarius will be working overtime to help you understand the karma of your recent actions.
If the last eight months have been generally productive for you and you've handled your commitments responsibly, you could be rewarded with more success, recognition, and stability during this time.

However, if you've been struggling to take care of important matters, like maintaining your friendships, or working daily toward a better future, something might happen that increases the urgency to address the things you've neglected.
It's also possible that you could become aware of an unhealthy commitment and start to shift gears.
Retrogrades are about turning inward, finishing what you've started, and taking opportunities that you missed the first time around.

So when Saturn retrogrades, it gives you a chance to finish old karma and close the chapter on duties, responsibilities, and obligations that are no longer productive.
You will also have a chance to restructure important parts of your life so you can move forward without future obstacles.

This could apply to relationships, a work situation, or even more physical aspects of your life like where you live.
And this is great news, because when Saturn goes direct on October 23rd, it will be harder to make changes to whatever foundation you have in place.

Ultimately, Saturn Retrograde is giving you an opportunity to make important adjustments before your choices crystallize as a solid reality.

So use the time you have now to restructure your life in a way that allows you to innovate, serve humanity, and turn your visions for the future into a tangible reality.

Life is much more fun and enjoyable when we take care of business.
Let's get to it!
With Joy,

Luna Dragonwell

P.S. Is there an area of your life that's being restructured right now? Is it leading you toward greater hope, freedom, and connection with your community? Let me know in the comments below!