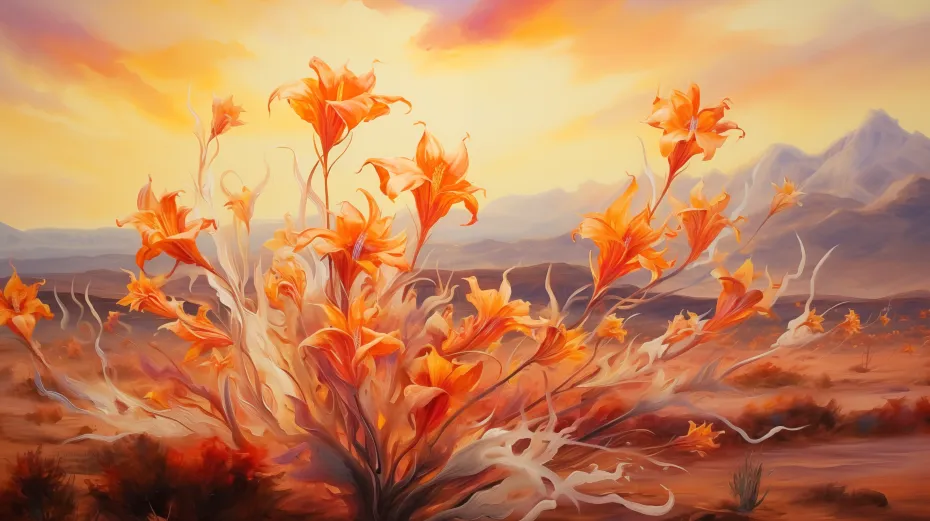 16 Nov

Things Are Heating Up | Galena The Mystic | Weekend Love Tarot Reading | 11/17 – 11/19

Does it ever feel like true happiness in your relationships is out of reach?

Galena the Mystic says this weekend could bring you opportunities to discover a new kind of love that will take you into a fresh romantic chapter.

She's here to help you relax and receive the blessings trying to come through to you now.

P.S. Has romantic happiness been elusive lately? Are you running into dead ends trying to make a relationship work? Leave a comment below and let Galena know.

Hello, hello, beautiful souls here at Cosmic Updates. It is your intuitive Tarot reader, Galena the Mystic, and I'm back with another Weekend Love Tarot reading. This time for the weekend of November 17th. So let's go ahead and check in. How are we doing in our love lives? What do we need to know about our love lives as a collective this weekend?

Eight of Pentacles reversed. Let's get a clarifier for this, Ten of Wands reversed and one more, Ten of, oh, okay, this Emperor really wants to show up so we could be taking care of business with this Emperor this weekend. Oh, wow, and on top of the deck we have the Page of Cups. So yeah, someone could be, wow, and the Wheel of Fortune on the bottom, literally just wanted to peek out at you guys. Okay. This is exciting energy. It does seem like an unexpected offer is coming for some of you. So if that comes true this weekend, please let me know in the comments with this Ten of Wands reversed and the Eight of Pentacles reversed, it does seem like this is because of releasing blockages towards love, releasing blockages towards fun, getting out of our own way, letting go of responsibilities, burdens, baggages that we've carried for a long time with the Eight of Pentacles. As well, there's almost like this refusal, I'm picking up on this refusal to do someone else's work. So maybe in your past relationship you were taking on burdens that weren't yours and trying to fix someone, trying to drag someone, trying to inspire someone into being a good partner to you. And with this Emperor, it's like this is someone who's already established. 

Okay, so I think some of you this weekend could be meeting someone who is just a stark contrast, an unexpected contrast to people you've been with in the past. And, this Emperor person is someone who's reliable, someone who's consistent, someone who's organized, someone who maybe follows a routine. So this person could go running every day, meditate every day, read every day, have a very consistent work schedule, that kind of thing. But with this energy of being established and independent and self-sufficient, there's also this energy of not taking on things that are not your responsibility. And so I think this is not only your own energy that you're adopting, but also the energy of the people you are attracting into your life. So for some of you, this could definitely be a very special someone with this Page of Cups, making some sort of offer, some sort of offer for connection. Page of Cups is a smaller energy than, for example, the Knight of Cups is usually a proposal or and asks to be in a relationship. The Page of Cups is like, Hey, can I get your number? Do you want to text? Or do you want to get coffee sometime? Or something smaller like that. Okay, just establishing, "Hey, do you want to be friends?" Page of Cups is very friendly energy. So this Emperor person, that's a quality you could look for in a partner, is someone who's very responsible, very organized, maybe very respected as well in your community. But with this Page of Cups, they're also very friendly and sweet and silly. Page of Cups definitely has a silly energy to it. Also, just with the fish in this cup and there being a Page, this could be someone who really wants to have children as well, or maybe has a child already. 

The Emperor is like father energy and so even outside of a potential love connection, the Emperor is this masculine energy, this authority energy that we can all have access to and tap into. This could be your relationship with your father being highlighted this weekend. This could also be your relationship to God, God energy. What does that mean to you? How do you incorporate God energy into your life? Do you see God as the Father in your life? And there's no right or wrong answer. There's only what's true for you. But with The Emperor, it's like this feeling of being protected, of being held, this feeling of being supported. And so maybe this could be Dad advice coming through, maybe if your Dad has passed, getting advice from them from the spiritual realm with this Page of Cups. Cups is spiritual, emotional, getting advice from older, wiser ancestors who are good at embodying this energy and just have a lot of practical wisdom for you that you can apply in your love life. So if you have your Father here on earth, give them a call maybe, or if you want to establish a Father relationship with the Divine, that could be a great place to get advice from. You could go to a mentor maybe who understands a masculine perspective in love that you value and can adopt. 

Let's go ahead and get a couple more cards, though. It does seem, oh, okay, wow, Eight of Wands. Yes, there's something incoming is what I want to say. Something incoming. Sorry, my eye is itchy. Something incoming, something unexpected, something that moves with progress. Eight of Wands is a lot of texting back and forth, a lot of chatting. So for some of you, this could also be blessings in your career because we have the Emperor who's very work oriented and the Eight of Pentacles here reversed, but it's not so much the hustle and the behind the scenes grind and the really doing the work, especially emotionally. It's not so much doing the work this weekend, it's actually doing a little bit less and receiving more. With this Eight of Wands receiving it's time to be receptive. 

Okay, so let's see what else? Okay, we have a card that's flipped backwards. The High Priestess reversed. So yeah, don't miss your blessings by not being still, okay? The High Priestess is, and as I say that I'm fidgeting around a ton, so maybe that's a sign that some of you are busy bodies or some of you have a hard time sitting and reflecting and spending time in your own essence and spending time with your intuition and really listening to what the Universe is saying to you. Maybe you're feeling a little closed off with signs and synchronicities, or you've been feeling in the dark, feeling like you're navigating the unknown and you have no idea what's going on and you don't like it.

With this Eight of Wands, it seems like there's some sort of shift occurring where things in your external reality start speeding up a little bit, and your internal reality maybe doesn't even know what to do with that. Let's see what else is going on. But it's important to be still and listen to the silence, even though that might sound like a contradiction. Spend more time listening to the silence this weekend, and I think it will make more space for some sort of blessing in your love life to come through. 

Okay, okay, The Chariot. Yeah, this is what I mean. Something's incoming. Oh my gosh, y'all, someone needs to, y'all better update me and let me know what this is, The Chariot, this is success, victory. Someone traveling fast towards you, blessings, traveling fast towards you, feeling like, "Wow, I finally conquered that lesson. I finally conquered that chapter of my life. I can put that behind me, and I'm going straight to the finish line. It's like I can see that there are no blockages ahead of me. It's all open road, open road." 

Okay. Maybe some of you need to do a road opener spell or road opener ritual. You can go ahead and look that up if you know, you know. But with the Eight of Wands, free flowing energy, no blockages, no blockages. Some of you released a lot of dead weight in your relationships in the past, and now there's clear skies and clear roads ahead. There could be something here, just like an extra silly little confirmation, for someone it's like, if you're expecting a lot of traffic and you go home and actually everything's fine, there's no traffic, and you get home way faster than expected. 

Nine of Cups here, Seven of Cups interesting. So you're going to have lots of options for your happiness, lots of options for your wish fulfillment. Two of Swords. This is not something you make happen. Sometimes we think of our journey ahead as so long and so difficult and overwhelming, the journey towards our happiness, the journey towards our success, we think of it as so many various chapters, and it's like with this, I'm seeing that Chapter One you thought would be you removing the blockages, and then you thought Chapter Two would be building yourself up, and then you thought Chapter Three would be feeling happy and successful, and then you thought Chapter Five would be falling in love, right? It's almost like you saw that there were stages or increments into your journey, but this weekend it's like your happiness is here, opportunities for happiness are here now. 

With the Seven of Cups, it's a little disillusioning when all of a sudden, the blessing we thought we had to do so much for would arrive when really all we needed to do was drop some dead weight, and we were already on the right track towards our blessing, we were already running right into that special person. We were already running right into more fulfillment. All we had to do was just stop and be still and release expectations and release burdens, and then all of a sudden, victory is here. 

Don't overcomplicate things, Two of Swords. You might feel stuck. You might feel like you can't see what's ahead, High Priestess reversed, but actually you are like, you're right on track for something really special to happen, really magnificent to happen with this Emperor, even if this isn't a person outside of you, I feel like for a lot of you it is, actually, and this is something very unexpected, but with this, I also feel like there's something about you being uplifted and you being acknowledged as a leader or you just being respected and respecting yourself and uplifting yourself, giving yourself some credit for your growth. Because I think maybe a lot of it has been behind the scenes and a lot of it has been in release mode. You're not necessarily aware of how much you've grown or you haven't been able to display your growth or really put that growth into use when it comes to how you interact with others or how you interact with people in professional or public spaces. But actually, oh my gosh, and then we have Success here on top of this deck, but we'll take that as extra confirmation of what I was saying. 

Let's get some Angel Oracle cards for extra info about Wow. Yes, yes, okay, extra info about this weekend. Say yes, okay? Say yes to something. Say yes to living life freely. Say yes to your victory. Affirm in the comments. If you're on the Cosmic Updates Blog, or if you're on the YouTube channel, affirm in the comments. Yes, I am so grateful for my victory. I am victorious. I am on the right track. All of that, ok? 

Within the next few months, okay, wow, and with this, wow, on top of the deck, we have Romance, on the bottom of the deck within the next few weeks, so yeah, within the next few weeks to the next few months, I feel like you're going to be growing something. Something's picking up speed, something's picking up momentum, and it's definitely romantic in nature. Thank you so much to Spirit for this confirmation. So, say yes to something. Things that you say yes to this weekend in love, they could grow and build. So that's really, really, really exciting. I'm so happy for this progress that we're making. Don't underestimate your growth. Don't be afraid to validate yourself and just remind yourself that even if your progress seems slow or you're not seeing those tangible results in your external reality, just know that things are on their way. And just know that the progress you're making behind the scenes, when you think it doesn't matter, when you feel like you're tired and it's not worth it to keep going, to keep pushing yourself, to keep challenging your mindset, all of that it is seen, felt, and understood by your Spirit Guides, by the universe at large. It does matter. It does make a difference, and you're going to start seeing that reflected in your external reality. Okay? So don't give up. If you need some extra guidance to get you through this next chapter of your love life, you can book a private reading with me at members.cosmicupdates.com/galena and I'd love to help you personally. I'm sending you so much love and compassion, so much excitement, and I'll see you in the next reading. Okay, bye.