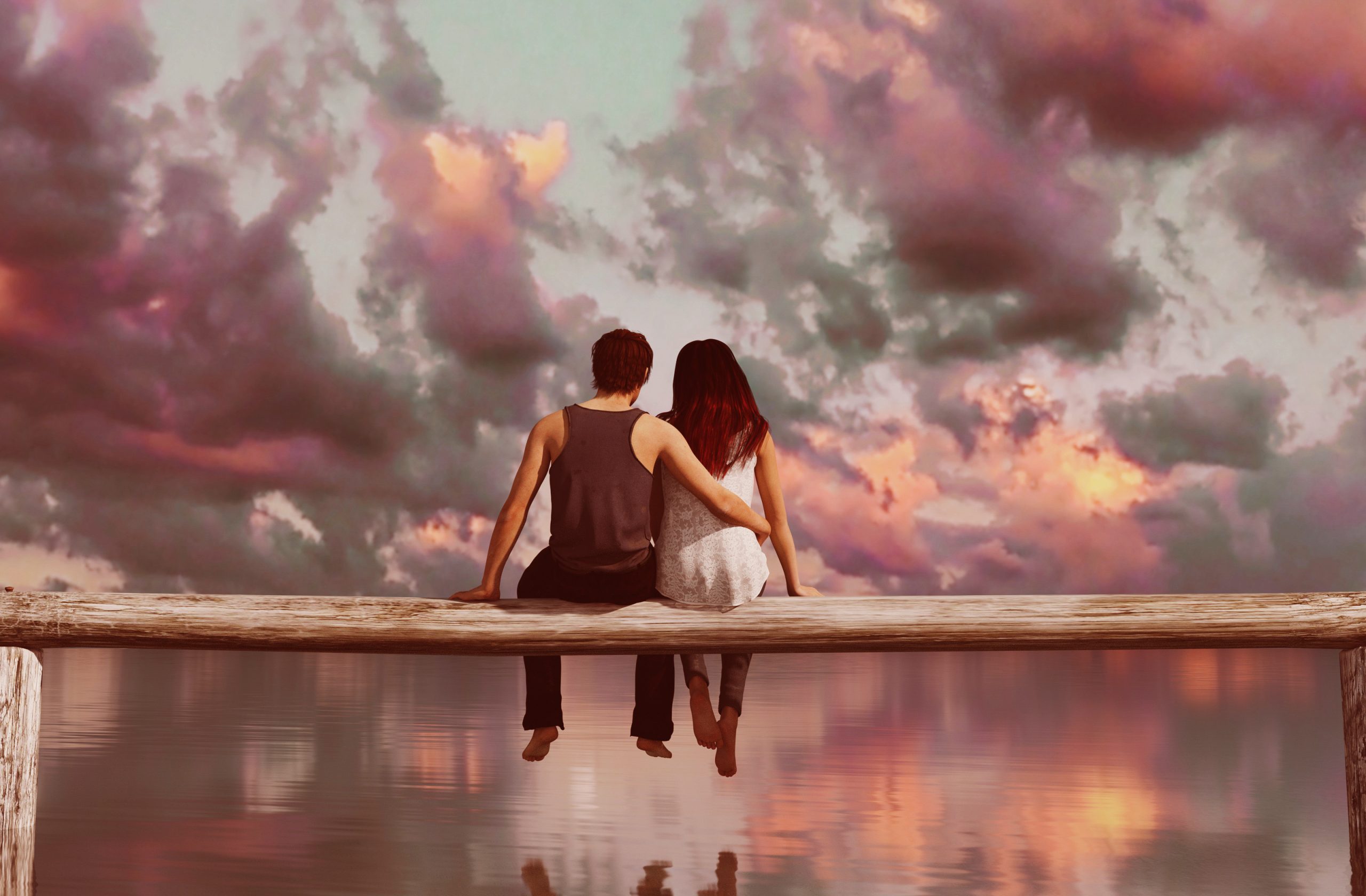 06 May

Is It Too Good To Be True? | Weekend Love Reading | 5/6 – 5/9

Hello Tarot Friends, 

You have a romantically charged weekend ahead! 

If you can keep your feet on the ground, and listen closely to your heart, you might find yourself in the company of a very special someone. 

Even if you're already in a relationship, the reading ahead is a great sign. There might be some powerful changes, and maybe a run in with someone from your past. 

But however the chips fall for you, something good will come from it, and could even bring the kind of connection that can last a lifetime. 

Let's take a look at what you can expect in the coming days.
Card #1: Seven Of Cups | Daydreaming
Is your head in the clouds right now? 
The Seven of Cups represents choices, indecision, and when it comes to love, it might be a sign that not everything is as it seems. 
The Seven of Cups may arrive in a love reading when there are big choices coming up in your romantic life.
If you are single, this could look like having to choose between different love interests, or perhaps deciding if you want to be in a relationship at all. 
If you're in a relationship you might be questioning whether or not to stay in the relationship or not. 
That being said, the card image shows a number of different choices that could be on the table for you. So staying or leaving might only be the tip of the iceberg when it comes to the options available.  
The Seven of Cups is also a card about wishful thinking. You might have someone on your mind who seems like the absolute perfect partner. 
While they may or may not be a good match for you, the Seven of Cups can sometimes be a sign you're placing the person on an unrealistic pedestal, rather than seeing the truth of who they are. 
It's also possible you are simply falling in love at a very fast pace. in which case the "love bug" has you wearing "rose colored glasses," and only seeing their good qualities.  
As long as you can decipher between what's real and what's in your imagination, It's totally fine to swoon and fantasize about your "perfect lover." 
However, the Seven of Cups can indicate a time when your head is in the clouds. So, the antidote for the Seven of Cups is to get grounded and practical with your decisions and to be realistic about what you are experiencing. 
Feeling the bliss of falling head over heels, or imagining how perfect your princess or knight in shining armor might be, is one thing. Fooling yourself into believing something that might not ultimately be true, is another. 
Keep your feet on the ground, because you don't want a decision you make now turning around to bite you in a few months or a few years.  
Ask yourself and your love interest (if you have one) any questions you need to determine what is real and what might not be. You'll want to stay practical because your next card is letting you know things could move at a fast pace in the near future.
Card #2: Eight Of Wands | Some Added Spice
The Eight of Wands symbolizes excitement, sudden changes, and gaining momentum. If things have been feeling stagnant romantically, it won't be the case for long. 
Particularly in a love reading, the Eight of Wands can indicate a flurry of excitement in your love life.
If you've met someone recently, you might feel like you are bursting at the seams with how much you like them. Be careful not to scare them off with your enthusiasm, because Eight of Wands situations aren't generally fully set in stone or landed just yet.
Give things time to mature before you smother your love interest with your undying devotion.  
That being said, let yourself enjoy the excitement if it's there. 
If you are single, the Eight of Wands could be letting you know you'll either meet someone soon for a whirlwind romance, or you'll be receiving a message from someone special in the near future. 
As long as you don't get lost in the clouds, as the Seven of Cups warns, there's no harm in a fiery romance. 
If you're in a relationship, get ready because the Eight of Wands may be a sign that things could start to get bumpy. 
The Eight of Wands is about change and movement, so if your relationship is not ready to adapt to changes, there could be a tricky transition to come. 
Alternatively, if things have been bland between you and your lover, the Eight of Wands could be just what the doctor ordered. 
Don't be surprised if your significant other surprises you with an unexpected gift, trip, or they let you in on an exciting decision that will affect both of you. 
All together, the Eight of Wands will likely bring a dash of spice to your love life. 
Your next card is a reminder of the kind of love that many search for, and that might be entering your life soon.
Card #3: Six Of Cups | A Deep Connection
The Six of Cups is a sign of nostalgia, playfulness, and the kind of connection that can feel comfortable and safe. 
In fact, the Six of Cups often arrives when a deep connection is in the works. Sometimes people refer to these romances as soulmate connections. 
In the image you can see two children playing in the safety of a castle courtyard. The young boy is sharing a cup filled with flowers with a young girl. 
This might symbolize your inner child feeling safe and carefree with someone else. And it would be the kind of love that is filled with safety and a sense of ease. 
So if you've met someone recently, pay close attention to how they make you feel. If you feel at ease with them, you might have found someone who could have a profound effect on your life.
The same goes if you've been in a relationship for a while. If things between you have felt jagged or lifeless lately, this could be a sign things will start to smooth out.
Let your inner child out and have some fun. There is no other cure quite like laughter and play. 
The Six of Cups may also represent the past. Nostalgia or melancholy related to past events might rise up in the days to come. 
Along these same lines, it's possible you'll hear from an ex, or someone significant from your past. A new beginning with an old flame could be on the horizon. 
Considering your first two cards, the Six of Cups could represent the culmination of an important choice and a willingness to go with the changes occurring around you. 
So the most important advice to take from this reading is to listen to your heart, stay grounded, and be willing to say yes when things align just right.
Sometimes people say "you'll know it when you see it," which is another way of saying that true love is unmistakable.
While this may be true, it's important to stay realistic with what's in front of you this weekend. Your first card, the Seven of Cups is a reminder to keep your eyes open and not get lost in the fantasies about how perfect someone might be. 
The Seven of Cups could also indicate some important choices that are on the table for you right now. And more than likely these choices are going to create some big changes. 
Your second card, the Eight of Wands is a sign things could change quickly. It can also indicate a whirlwind romance, or powerful feelings taking you by storm. So listen to your heart and do your best not to get too far ahead of yourself. 
Ultimately, all signs point in a beautiful direction. Your final card, the Six of Cups, is a renowned romance card that could indicate a powerful and soulful meeting with someone, or a deepening with someone you're already with. 
That being said, the Six of Cups can also be associated with nostalgia, so things from the past might also come up for you in the coming days. 
However these lovely cards arrive for you this weekend, it's clear there is change in the air.

Enjoy the romantic charge that could be flooding your doorstep and remember to stay grounded along the way.
It's going to be a lovely couple of days. 
With love,
And in service, 
Jonathan Lionheart
P.S. In what ways might you be getting lost in your fantasies? What kind of love are you looking for in this life? You can leave me a comment here on our blog, and let me know!  
P.P.S. If you'd like help deciphering your romantic life, or guidance on how to attract the right kind of partner, you can schedule a private reading or Embodied Alchemy session with me here.