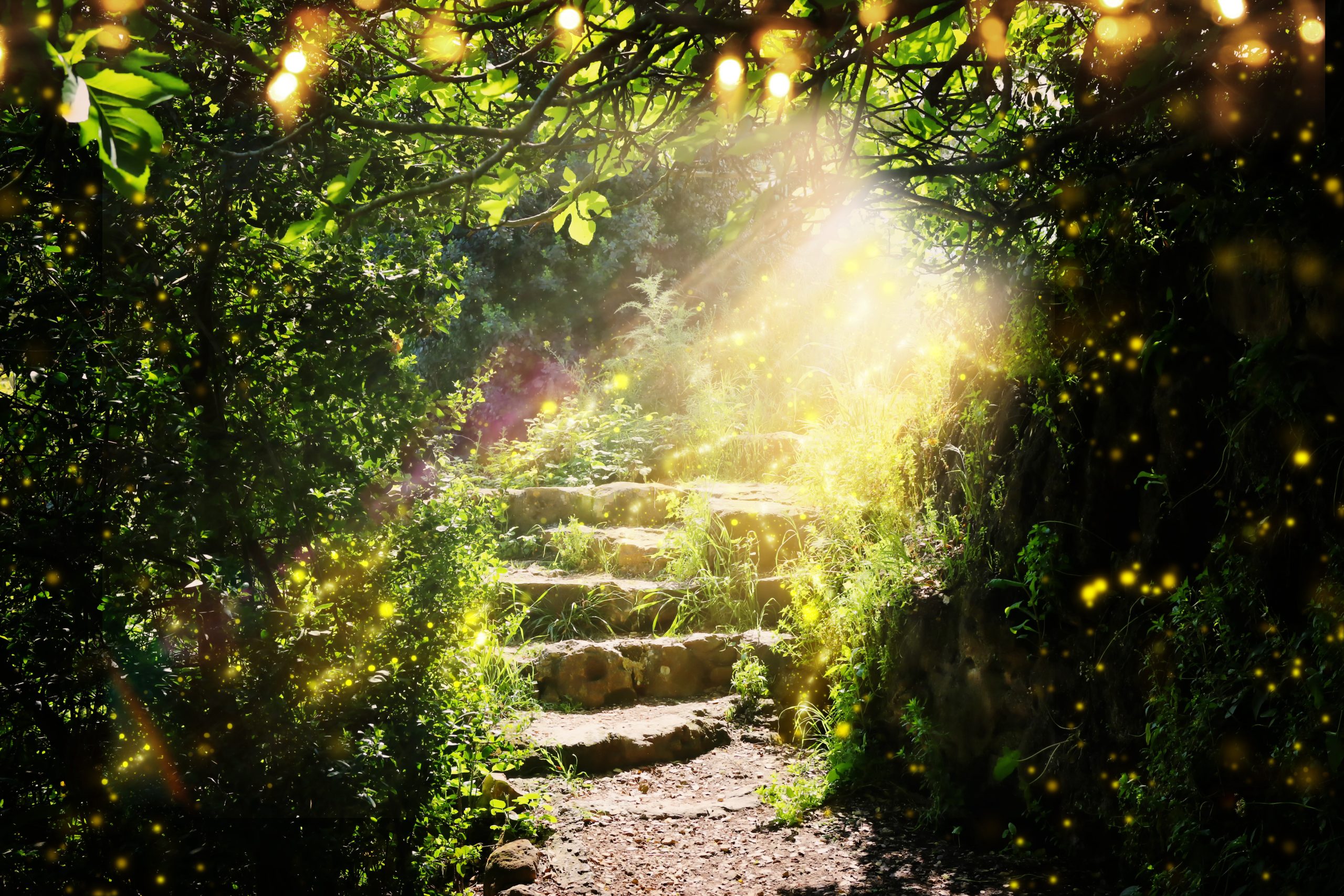 23 Jan

Trust The Magic | Weekly Tarot Reading | 1/23 – 1/29

Hello Tarot Family, 

This is Jonathan with a powerful Weekly Tarot Reading. 

You are on the verge of some really fantastic changes. They won't likely be massive or disruptive in any way. So there's no need to brace yourself. 

Instead, it's more like you are shedding unnecessary layers and remembering what inspires you. 

This energy will be seeping into your life in a number of ways. And the results could be exactly what you've been wanting. 

Don't be afraid to dream, because the magic surrounding this week is something to be excited for. 

Let's take a look at your special week ahead. 
Card #1: Three Of Wands | Get Ready To Jump!
Do you feel excitement surrounding something important in your life? 
The Three of Wands represents expansion, momentum, and looking ahead at what is to come. However, you'll also want to be a little bit cautious right now. 
You may be waiting to see if what you've put into motion is going to work out. Now is an important time to make sure all your ducks are in a row and everything is set for when things get moving. 
If you take a look at the card image, you might notice that two of the three wands are standing on their own, while the man holds the third. 
The two wands standing on their own, which are behind the man, represent the work you have already put into something important. This could be a business venture, a creative project, or even something in your spiritual or love life. 
Whatever it is for you, you've gotten a few things settled, but the next steps are still up in the air. 
Just like the man in the image who is waiting for his ships to return, you might have to wait for a little bit. But at this moment, you can look out over the horizon, start to make plans, and configure your next moves. 
No matter what you have going on, the Three of Wands is a sign there is positive momentum that will carry you onwards. 
However, rather than getting too hyper focused on one thing, remember to be open to unexpected course changes. 
Things could happen exactly in the way you want them too, but there is always the possibility an unknown factor might make your circumstances even better. 
So avoid getting too rigid. 
All number three cards in the Tarot are highly dynamic. Which means there is a lot of energy behind them.
So don't be surprised if what emerges this week is totally beyond what you would have imagined. 
Remember, we can't solve a problem from the level a problem was created. The same can be said about growing into your next level. No matter how much you imagine it, you won't really know it until it happens. 
All things considered, the Three of Wands is letting you know that things are going to get moving soon. So strap in, and get ready. 
But first, your next card is beaconing you into the depths of your intuition and emotions, which can only help in the process before you… as long as you don't get lost there.
Card #2: Queen Of Cups | Powerful Insights Incoming
The Queen of Cups symbolizes intuition, kindness, and powerful healing energy. When she arrives in a reading, you could have important dreams show up, or feel particularly in touch with your psychic abilities. 
The Queen of Cups is all about water. She sits by the ocean, looking into her beautiful cup, which is also filled with water. 
Water symbolizes the emotions and the unconscious realm. So you could be "feeling the feels" in an important way this week, or be called into the deep dark reaches of your unconscious mind. 
If you're willing to listen to your intuition and get curious about your dreams the rewards could be great. 
Sometimes the Queen of Wands is a sign there is something bubbling beneath the surface… 
Something special that hasn't quite peeked its head out for you to grasp it. So be open to new insights that could surprise you. 
Be incredibly kind to yourself this week. Nurture yourself. Say nice things to yourself. This is a week of warmth and compassion for yourself and those closest to you. 
On the other side of the spectrum – because each and every card has a light side and a shadow side – the Queen of Cups can get overly involved with her emotions and forget common sense or rational thinking. 
So remember to emerge from the depths of your creative, emotional ocean just to check in and make sure you're not too far off course. 
If we consider your first card, you might have a little bit of time before things get rolling full steam ahead. So use this time to listen to your inner depths, and touch base with your intuitive wisdom. 
The Queen of Cups could also indicate either meeting someone, or reaching out to someone, who is a very good listener. This could be a healer, a psychic, or just someone who has the gift of compassion and care. 
One way or another, this person could be an incredible support to you, bringing insight and ease to your life. 
And, your next card is a sign you have left a chaotic period in your life. 
So finding someone to help you resolve the last pieces of a challenging situation, or help you uncover the secrets in your unconscious mind, could be very valuable at this time.
Card #3: The Star | Magic In The Air
Do you want to become the best version of yourself? 
The Star is all about hope, inspiration, and renewal, and could be a sign a small or large miracle is close at hand. 
There is a wise innocence surrounding The Star card. 
The woman is naked beneath the stars, which means she is no longer holding up the false parts she once thought she needed to. 
She is no longer lying to herself by pretending to be something she is not, nor is she interested in trying to please others by being something she is not. 
This kind of simple wisdom tends to only arrive after you've been through some of the bumps and bruises of life. It can start to become obvious that being anything other than who you truly are, simply will not serve you. 
And some of the magic of life can only start to show up when you are no longer guarding or hiding yourself. 
The Star card is precisely the kind of sign that shows up when there is magic afoot. 
So, let yourself rediscover some sweet hope. 
Make contact with your secret dreams… 
Dreams that may have been with you since you were a child; the kind of sweet desires that make you feel excited and in awe. 
The Star can be an indication that miracles are available to you now. 
It could be a simple miracle like meeting someone who changes your life in a positive way, or being offered the job of your dreams without even looking for it. 
There could also be bigger miracles, like something in your life that's been giving you trouble for as long as you can remember suddenly disappearing for good. 
But what's important about The Star card in this context is to have faith. 
Reaching and pleading for something you want is not faith. Scratching and clawing for what you want is like telling the universe you don't trust it will bring you what you need. 
Instead, find the simple sweetness displayed by the woman baring her heart to the stars above. 
Considering your first two cards, it's totally possible you could have a powerful realization about what it is you are wanting to create in the world. 
And with the Star card, that realization could start to manifest very quickly. 
It's also possible you could meet someone who you think is totally amazing. This person might help you in ways you can barely even imagine. So take it one step at a time this week…

And be open to, and grateful for, both small and large miracles.
You're On The Right Track
Your first card, the Three of Wands, is like standing at the edge of a cliff. It's not quite time to jump, but you can feel you're right on the edge of an important, transformative period. 
This momentum will get going in powerful ways very soon, so get prepared as best you can. 
But don't get overly involved in the details and forget to tap into your intuitive side, like your second card the Queen of Cups is recommending. 
The Queen of Cups is all about accessing the deepest reaches of your unconscious, and could be a sign you will have prophetic dreams, or potent meetings this week. 
Don't be afraid to reach out to supportive and loving figures this week, and definitely give your own nurturing love to yourself. Doing so will help you fully land in the faith and openness your final card is calling you towards. 
The Star card is steeped in magic and awe. So allow yourself to hope and dream. Open yourself to the magic of the infinite, and you'll be guided on your path in surprising ways. 
You are right where you need to be. 
Even if it doesn't quite feel like it yet, there is magic surrounding you to help you navigate your way into really yummy times ahead. 
With love,
And in service,  
Jonathan Lionheart
P.S. What is the "cliff" you are getting ready to jump off of? How do you tend to connect with your deep intuition and insights? You can leave me a comment here on our blog, and let me know!  
P.P.S. If you'd like some support looking into what's to come, or need some energetic assistance preparing for the next step, you can schedule a private reading or Embodied Alchemy session with me here.