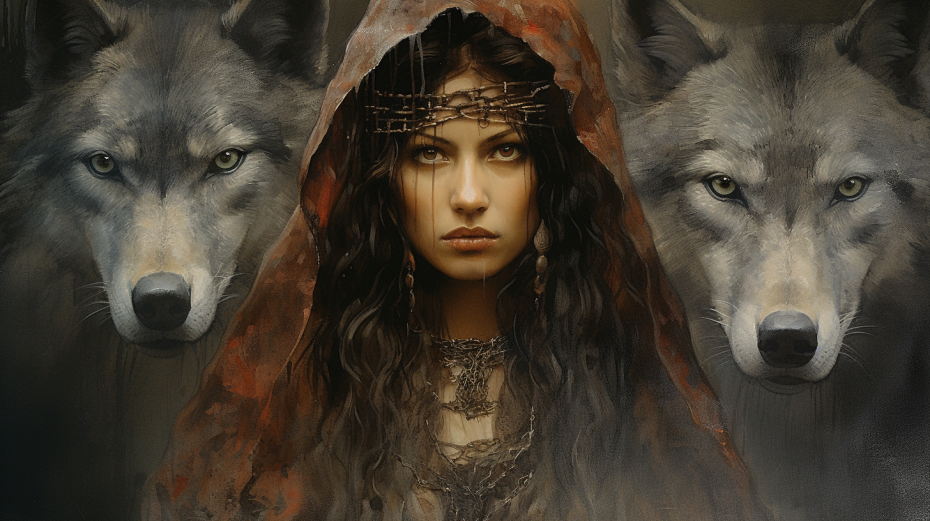 21 Nov

Trust Your Instincts | Full Moon In Gemini Tarot Reading | Sirena Moon | 11/27

Is there an aspect of your life that could be coming to a close?

Sirena Moon says the upcoming Full Moon in Gemini is a perfect time to take action and break free from a stagnant situation in your life.

She's here today to help guide you during this fortunate time of release, so you can enjoy the gentle, positive changes ahead.

P.S. What in your life has been begging for change? What would you like this Full Moon to help you shift? Leave a comment below and let Sirena know!

Hello, beautiful Cosmic Family, Sirena Moon here, and I'm so excited to be with you this week. This week I'm talking about the Full Moon that's happening on November 27th in the sign of Gemini and what the energy of that Full Moon might mean for you. And I'm also going to do group tarot reading with any messages from spirit around this Full Moon time. So on November 27th, we have a Full Moon in the delightful sign of Gemini. So the energy of Gemini is all about communication and talking and learning and absorbing information and speaking about it, speaking your mind. And Gemini is also very playful, very witty, very funny. This is a really good time to tap into that childlike, playful part of yourself and to invite more laughter into your life and more levity into your life. And you might find yourself having really good conversations or feeling like you can finally express yourself clearly. And as always, Full Moons always represent a culmination of energy. So it's a really good time to close certain things out so that you can start fresh and new to take stock of how far you've come and during this month, and to do any kind of ritual for release. This could be as simple as just cleaning your room or decluttering, but it's a time to really release and to let things come to a culmination. So to close doors so that new ones open, right? So with that being said, I'm going to do a group Tarot reading with any messages from Spirit around this Full Moon in Gemini time. So I'm just tapping into Spirit. I'm asking Spirit to please guide this reading to give us any messages for our highest good around this Gemini Full Moon time. What would you have us know? What are some messages for anyone who's watching around this Full Moon in Gemini time?

November 27th, that is the message for this Full Moon, the King of Wands. So this is all about forward moving, energy, moving, saying yes, moving forward with passion being in your body. This is a feeling that something is really ready to just pop in your life. There is something that you've worked on, there's something that you've put a lot of energy into, and it's really like coming alive. It's such a forward moving energy. Some of you at this time might even be traveling somewhere. It's just a feeling, physical exertion and feeling really, really energized and really good, really alive. And saying yes for some of you, just absolutely saying yes and absolutely moving something forward in a really positive way, something that makes you feel passionate, makes you feel excited about life, and to focus in on it and to embrace it. 

Okay, and what else? And this is a time for maybe you've recently come out of some situation with this Nine of Swords being in reverse where you were feeling really, really trapped that maybe you've seen the way out of it, or you've had some kind of revelation that happened recently where you realize, oh my goodness, I am not trapped. Could be a job for some of you. Like, whoa, I can actually get a new job. I don't owe these people anything. I am free to move forward, or I don't have to do this to myself anymore, or I don't have to be with this person anymore. It could be so many things, but for many of you, part of forward moving energy is that you're moving out of, it could be even a mindset that had you feeling really limited, where you're literally moving out of a limited situation. It could be moving out of a house, but you're moving out of an old situation and entering something new that is much more expansive. And for those of you that still feel stuck, it won't be much longer, this is all about becoming unstuck, especially in your mentality from something that you felt really limited you, and now you're realizing actually you're not limited.

That wanted to fly out. So the Four of Cups. So this is coming out of a situation that you felt even emotionally disappointed about, and there could be some healing for some of you that you're entering a phase where you're moving forward from something that made you feel really bummed out, and it's starting to feel a lot lighter. You're not feeling as lethargic anymore and what to let go of in this situation. Oh, wow. So this is about really dropping your defenses and just I'm hearing just to surrender to what is, to really, for some of you not trying and change this other person or the circumstance and not try and feel like you have to run away from it anymore or feel like you have to change it or you have to fight for it anymore. But it's just letting it go and really, really letting it be as it is, and that realizing that you can do nothing to change this circumstance, and there lies your peace that you don't have to change this, and it's not your job to change it, and it's not your job to make it right. So it's letting go of a lot of that energy that you felt like you had to really exert yourself with in this situation in the past. And it's just entering a much more peaceful state. 

And then what to embrace, what to embrace. Oh, I'm feeling this one. Oh, The Hanged Man in reverse. Okay. So what to embrace is to realize that you know what? You can move forward. The waiting is over. You've already looked at this situation. For many of you from every possible angle, you've fought this battle, you've spoken your mind about this, you've dealt with the disappointment. You've been stuck in it for long enough. So it's just like enough, enough, enough waiting in the mud. It is time to just get out of the mud and just say, you know what? I don't know what's happening next, but I'm leaving this situation or circumstance because I'm following my heart. I'm not settling anymore. I'm following what just makes me feel excited and that I don't have to be limited. I just need to follow my own heart, and that's going to move me forward into such a more joyous place here. So there's some need to just move forward and really not look back. I'm just hearing don't look back, step forward and don't look back. It's okay. It's okay to make a change.

That flew out. Wow, I'm feeling a lot of energy in this. So yeah, this flew out the Two of Swords. So this is this feeling of you, you are not going to know the answer in this, and that's okay. For many of you, you're still kind of blindfolded and you're going to have to just have some blind faith here that you're moving forward and you don't know what's going to come next. But all you know is that it feels really good to just let this go and move forward, and that's all you have to follow. So don't worry if you don't even know what's coming next. For some of you, maybe you're leaving a relationship or some kind of pattern you've been in for a long time or moving house or recently made some decision where you're like, oh my gosh, I'm just doing it. I am just quitting this job. Or I'm just starting this crazy business, or I'm putting my money into this idea I have, or something like that. And it's kind of scary. But that fear has kept you small for enough time. And there's this energy where you just have to step forward boldly and just know that at the end of this dark tunnel, there will be the light. And honestly, you have to have faith that when you're following your heart, even if you don't see what the outcome's going to be, and I'm feeling with this card as well to just, it's okay. It's okay to not see on the outside, but to trust the vision you have within you. So don't rely on the outer world to give you that inner confirmation of your heart and what you just know in your body to be true, that it's okay to go within and to close your eyes and to just trust your own heart and your own vision, and most of all your body's response. That as you imagine yourself doing this or letting go of this situation and moving into something else, it feels really like relief in your body. So to trust that and not trust anything around you or people around you that are making you feel unstable because you, you're really on the right course right now. 

And then unexpected insight, unexpected insight, ooh, Queen of Pentacles. So you could get some kind of financial reward or something that just feels really nourishing to your soul. That comes in by taking this leap of faith and by just trusting your instincts here, there could be something that makes you feel like, wow, this is a really prosperous feeling, or this feeling of like, "oh, I'm really taking care of here in some way. This feels really nourishing to my spirit in some way." For some of you, this could be an actual person, maybe a feminine energy person that helps you out by surprise in this situation or gives you some kind of really good news or some kind of support that you really needed.

And then the final outcome for this Full Moon in Gemini. Oh, The High Priestess. So yes. So with the Full Moon, you could be feeling particularly tapped into your intuition. So this card is all about tapping into your intuitive powers, your own heart, your own inner wisdom, and to know what is right. So again, the message is overwhelmingly, that there is some kind of message coming through for you, it could come in a dream or it can come in a flash of intuitive insight. But to trust your instincts, trust your heart, trust your intuition. That is the part of you that is connected to the bigger Spirit, okay? Your own inner GPS, your own inner guiding system, alright? So to trust those messages that you feel inside, trust your gut instinct in this situation, and follow your own inner knowing. Follow your inner green light, as I like to call it, and don't pay attention to what the world is saying around you or what anyone else has to say about the situation. You have the wisdom within, you know within your spirit, what the answer is, that you hold that power within, okay? So, ooh, I love it in this moon right here, and the moon right here. Ooh, magical, magical, Full Moon time. I get a really nice feeling from this time, from this Full Moon. Okay, so with that being said, I'm sending you the biggest Full Moon blessings and all of my love. Bye.