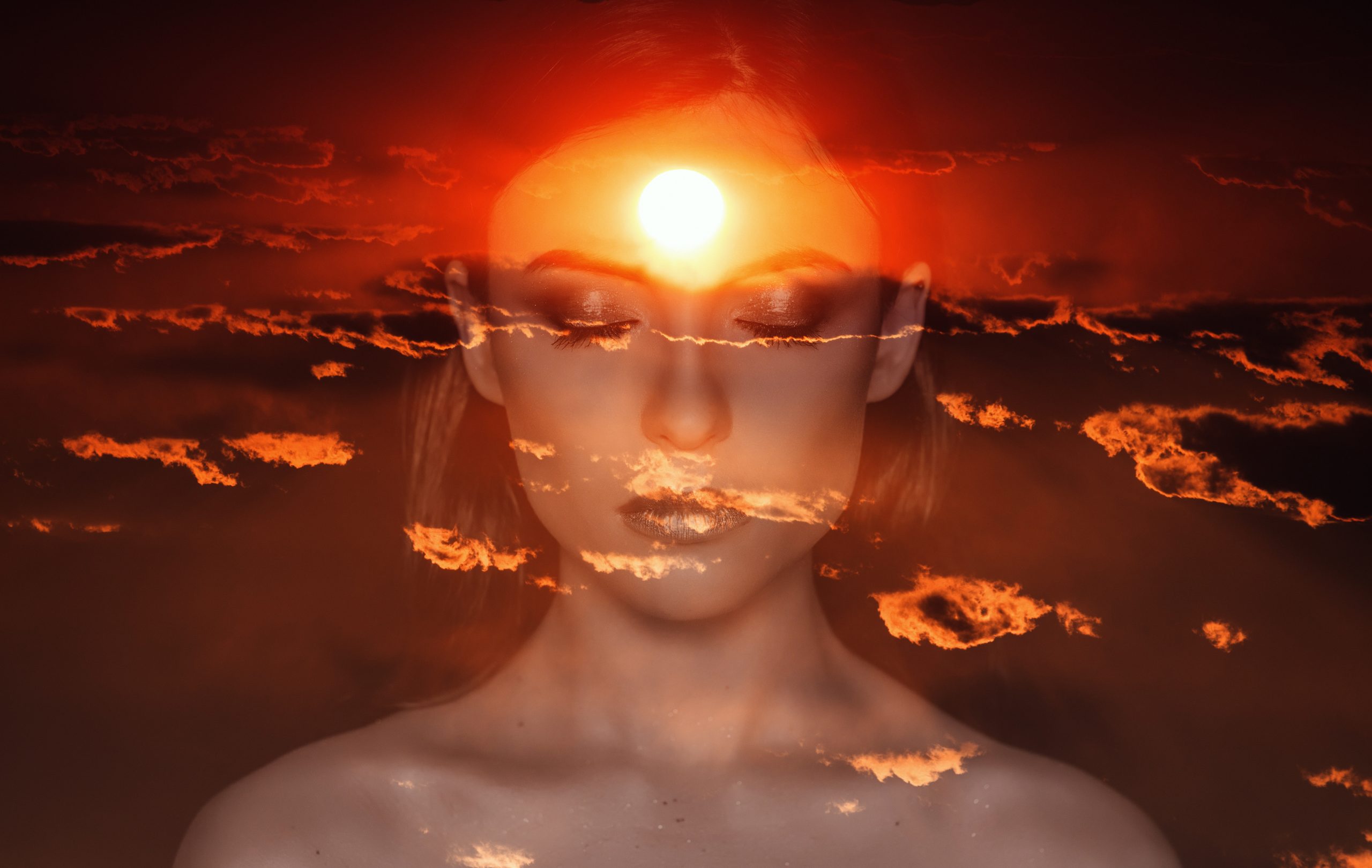 10 Nov

Which Way To Go? | Weekend Love Tarot Reading | 11/11 – 11/13

Have things shifted in your love life lately?

Do you feel clearer about what you want in a relationship?

Karma says what's meant for you is on it's way, but it's important to live your life and not get stuck waiting for it.

She's here to shine a light on your path ahead, so you can move forward with confidence, here in her Weekend Tarot Reading. Enjoy!

(Promo Code: COSMIC provides 10% off a reading when purchasing on Etsy.)

P.S. Are you sensing you have a difficult decision to make in the future? Are you feeling torn between two options in your romantic life? Leave a comment below and let Karma know!
Hi, everyone! Welcome back to your Weekend Cosmic Love Reading.
I'm Karma, and we're going to take a look at the energy that is surrounding your current love connection.
If you're new here, welcome. I so appreciate you for joining in and tuning in. And if you are returning, thank you so much for your continued support.
Let's go ahead and jump right into it with my blessing and prayer. We'll be shuffling the deck and then we'll take a look and see what messages Spirit has for you this week.
Mother, Father, God, the Mind, Holy Spirit of the most high, thank you for allowing me to be a clear channel of receiving messages for the collective in regard to their current situation, life, journey, and soul path. I ask that these messages provide clarity, guidance, healing, and understanding, as well as a higher knowledge and perception into what karmic cycles, soul lessons, and generational curses they may currently be going through, need to become aware of, learn from, heal from, and release it. And all that you are and all that you do, and all that I am and all that I do. I live by your word and your word only. In Yeshua, his name, I pray, Amen.
There's an energy that I'm feeling that's very… What's the word for this? It's just very in place, very ordered. Very like, "Everything has to be in a specific order." And so maybe that's what you're doing, kind of clearing up.
That does go into last week's reading a little bit. So that makes sense where you guys are coming into a place of balance. Getting everything in order and aligned within your life, not just your love life. Right? Because as we get other things together and aligned, so together everything else comes.
So let's take a look. All right, for Recent Past, you have the Ten of Pentacles.
So there's been some type of either family event or investment influence, an influential investment that came towards you. I say influential because I feel like it really has changed your perception, whatever this commitment-contract-investment was. I mean, if it was in love, you may have gotten a next level commitment within the last week.
We're still in the decision making process.
Okay, so Two of Wands. You had the Two of Pentacles last week for Current Energy. Now you're at the Two of Wands, so where you were struggling with trying to find balance, now you're at a crossroads trying to make a decision.
And then you're the King of Swords. Wow. So last week, you had the Ten of Swords, I believe. Two of Pentacles and the Ace of Swords.
This is what I'm talking about, where everything was coming into order.
Something shifted between last week and this week, and the energy is changing because you have Temperance on the bottom.
Something's coming into divine balance, healing. Alchemy is taking place with those with that Ten of Swords energy. The darkness, the betrayals that you've been through, the needing to heal past karma and close out these past cycles.
Okay, so now what we're seeing enter into your love life is a shift. It's as if balance is coming in and it's taking place.
In the Recent Past, you have the Ten of Pentacles. You're looking for a long term commitment, something that is fulfilling, that you can grow from and evolve with and learn from and invest into.
But you're looking for reciprocation as well. And I feel like in the past, you've run into a lot of connections or relationships where there wasn't reciprocation. There was something that was missing in the investment. Right? You may have been invested in it as a whole, and your partner may have been invested in certain parts, but not the whole.
You know what it is that you want. You know what it is that you're looking for. Now, it's a matter of where is it located? I know what I want, but where is it at?
Now, before we go any further, because we are looking at a love reading and we are looking at outside energy, I think it's also important for me to state, as Spirit is showing me that everything that you want or need is inside of you first.
So if you know what you want, this decision making can be very simple for you. It can simply be a decision and a choice to allow what is meant to come to you to come to you. It doesn't mean just sitting around and waiting. You will have to get out and live life and have new experiences. But what is meant for you will find its way to you while you are out having these life experiences.
I feel that's kind of the decision that you're at right now: "Which direction do I go?" I did feel a little bit of energy last week. They've made it seem like a group of you were placing your life on hold, so to speak, waiting for something to happen, perhaps in regards to another person.
Tell me about this Two of Wands – waiting – it's again, wow, these are the same cards that you had last week.
It's the Seven of Pentacles and the Two of Pentacles. Now, you had the Two of Pentacles, in place of the Two of Wands, and the Seven of Pentacles clarified.
So some of you may have more than one opportunity and option in love. We saw that last week as well.
For others of you, this is about letting go and which direction to move in. You're in a period of waiting. You've planted the seeds for something a very long time ago, and you've been investing in yourself. And you've been watching things grow not only within you, but outside of you. Because as you've healed yourself, you have aligned yourself to higher vibrations and frequencies, which means next level opportunities. Things are shifting and changing in your outer world. You may see that you're rising up, maybe in work, or in life in general. And so you've been very patient. And I feel as though at times your patience runs out, because what you had wanted to heal and align first was your love life.
And isn't God funny how He teaches us lessons? It typically ends up being the last thing that gets aligned, right? Everything else has to come into place first. And that's a beautiful thing. Sometimes we're unable to see that when it's taking place. But it's a beautiful thing, because you've got to get yourself together.
First you've got to align certain things within yourself, learn deeper things about yourself, become more aligned with who you are in your purpose. And now you're just waiting.
I do feel like a lot of you know that you're going to have a very difficult decision to make in the near future. And you feel that anticipation and you understand that that's part of the process of growth.
All right, in the Near Future, you have this King of Swords.
Yeah, somebody is coming back around. You have the Four of Cups, Ten of Wands, and the King of Wands.
Male or female doesn't matter with King energy. But you have two Kings here, somebody who is willing to come forward and speak the truth and tell you the truth, maybe about what took place in the past. And they are going to be not as emotional as you want. This is more about facts, right? A lot of facts, a lot of logic, a lot of truth is going to be expressed.
Tell me about this King of Swords coming towards the collective. What can they expect? Well, well, yeah, it is a lot of truths and facts.
You have the Seven of Wands, a little combative, not the type of person that is going to fight for this connection.
But at the same time they're going to fight for this connection. I have a feeling that, for some of you, this person may come forward as very hostile. They're not meaning to. They're really not. It's nerves, is what I'm feeling, because I feel like this all of a sudden inside. So, it's like this person has nerves because there's a lot that they need to explain and a lot that they need to defend maybe and the certain actions that they took in the past.
And some of you, I can already feel are like, "I don't want to know. I don't. I don't want to hear it anymore. I just want to know about the new."
There's a new person coming. You have two Kings here. But again, there's an energy of someone coming forward who wants to fight for this connection. I feel that they've put a lot of thought into this connection, and now they're wanting to make a move towards you.
I also feel that there's an energy from you that may be very resistant to this person coming forward and communicating with you. They are aware of that. Somebody's getting their words together here.
Tell me more. What can we expect from this King of Swords? And the Seven of Wands, please?
Oh, yeah. Wow. See, this person struggles with their emotions. This person doesn't know how to properly express their emotions to you. So sometimes they come off as very rigid.
Some of you are really going to have a decision to make between two people, you're going to have two people fighting for you, two people who want to be in a relationship with you. And you're going to have a very difficult choice to make.
For others of you, this is someone who is trying very hard to fight their feelings, and I don't think they can fight their feelings anymore. They're going to come in and they're going to express some truth to you. And there will be, as a matter of fact, now that the King of Cups is here, there will be some type of emotional – Spirit is showing me – outburst. But the energy that's coming with this, that emotional outburst, isn't frantic. It's more like an outpouring of emotions that you didn't know this person had. Because they may have been very reserved and kept something very to themselves in the past. They're trying to release that they're finding ways to release so that they can shift something in this connection with you.
Alright, Collective. I'll see you guys next weekend. Bye.