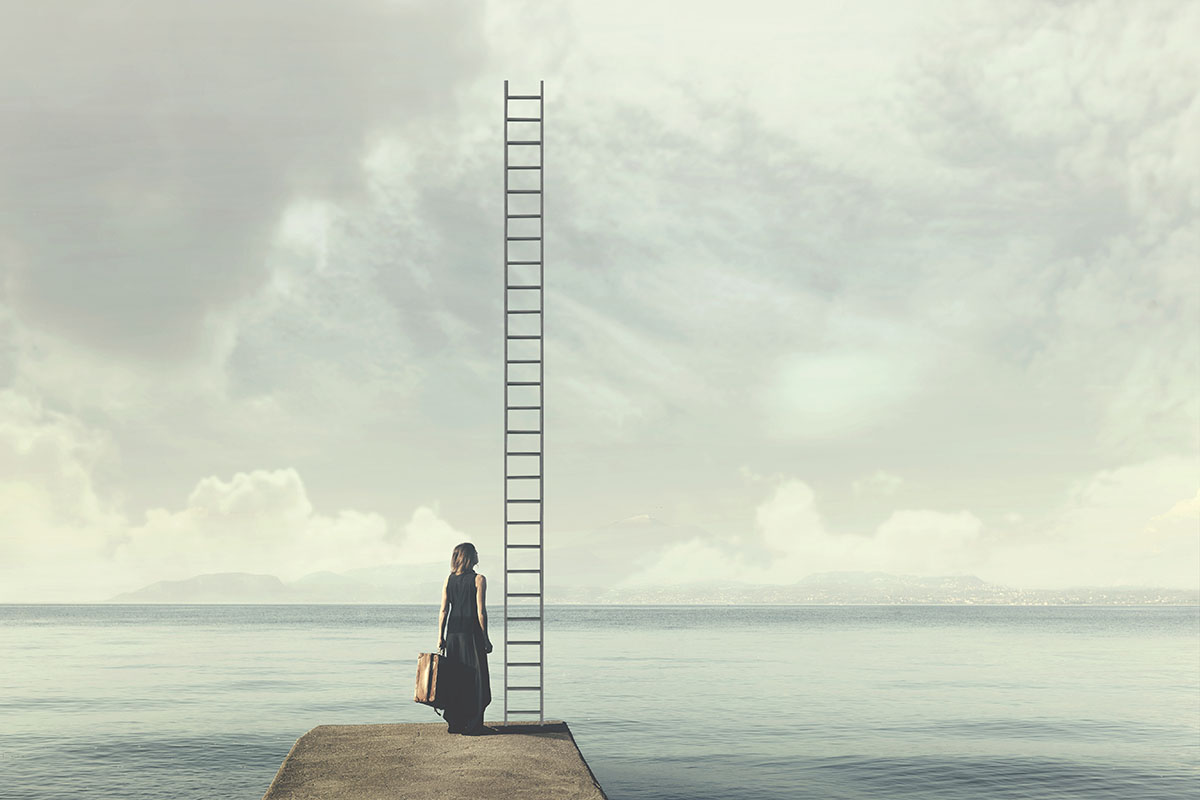 20 Dec

Will You Answer The Call? | Weekly Tarot Reading | 12/19 – 12/25

Hello Tarot Friends, 

Welcome to a juicy Weekly Tarot Reading. 

While it might not be exactly the reading you were hoping for, you do have a particularly important week ahead.  

Who you are and what you are doing in life could become more refined and clear in the near future. We're talking spiritual revelations and breakthroughs that could arrive very soon.  

That being said, there might be some growing pains along the way. 

As with any developmental process, some things just can't come with you as you grow into higher forms of yourself. 

But not to worry, you're more than capable of navigating these waters. And the reading ahead will help you along the way. 

Let's take a look. 
Card #1: Judgement | A Time For Renewal
The Judgement card represents awakening, renewal, and a time of self-evaluation. But foremost, it can be a sign of significant changes that could begin to occur in your life.
You might be on the brink of a spiritual or psychological realization. However first, the Judgment card suggests it is time to let go of regrets. 
Now is a good time to delve into your past with clear and honest eyes. 
There is nothing you can do to change the past, so clinging to painful memories, or an unfortunate turn of events has very little value at this time in your journey. 
Right now, denying the past or staying above the pain or discomfort will only keep you from what you are truly wanting. 
If you look at the image on the card, there is a man, a woman, and a child being raised from the dead. The three of them represent totality or wholeness. 
The child represents both masculine and feminine energies, depicting a bringing together of opposites. 
What this means for you is there is a strong possibility of retrieving a part of yourself that has been suppressed or held back. 
A resurrection of who you truly are could be at hand. So now is not the time to run away, but to welcome old memories and lay them to rest. 
Judgement can also indicate a renewal of faith, a spiritual awakening, or coming into alignment with your true purpose in life. 
As all parts of who you are – the beautiful, and the denied parts – are welcomed back into wholeness, the reason you were born could begin to reveal itself. 
You are an absolute miracle. And while it's unlikely a perfectly clear voice from the sky will whisper what you're here to do, you could begin to feel excitement and clarity to start on a new journey. 
When the Judgement card appears, it's not a time to rush through things. It bears the kind of gifts that require time and contemplation. 
Give yourself ample room to dig in deep with yourself. What's ready to be laid to rest? Who needs to be forgiven, and in what ways can you forgive yourself? 
What hasn't been said that needs to be said? Even if it's just out loud and to yourself? 
It won't necessarily help to explore forgiveness with just your mind. You'll need to get down into the nitty gritty emotional stuff too. But this doesn't mean you need to stay there. So do you work, and then move on. 
Your next card could be a sign you are feeling at your wits end, or a little beat up. But it also indicates you are headed in the right direction. 
Card #2: Nine Of Wands | Don't Give Up
Do you feel tired and worn down? 
The Nine of Wands can come at a time when you feel like nothing you are doing is working out, or like you keep making the same mistake again and again. 
Ultimately, the Nine of Wands represents resilience, grit, and the last stand before success. So if you do feel like you're doing something wrong, or nothing is working out… it could just be in your mind. 
You see, the Nine of Wands is one of the "stage cards," which means the character on the card appears to be on a symbolic stage. 
Stage cards are letting you know that not everything is as it seems. 
As you can see, the man looks worn down and beaten. He has placed the wands around him for protection and he is on the defensive. He looks cornered and wary… but are the threats he's protecting himself from all in his mind? 
The bandages around his head could be a sign that his fear and uncertainty are based on illusions. Maybe he's not seeing the whole story. 
If you are feeling like you've tried and tried and something is just not breaking through, it's either time to keep on truckin 'till the finish line, or it's a good moment to stop and reflect on what might not be working. 
Either way, the Nine of Wands usually points to success, even if it doesn't feel like it just yet. 
The only way you might get thrown off track, lose an opportunity, or miss your mark, is if you let the illusions totally take you over. 
If you're feeling uncertain, now is not the time to falter. On the other hand if something isn't working, take a step back and assess. 
You're not far from the finish line, so don't let the last mile fool you into thinking it's longer than it really is. 
Considering your first card, you might take a look into what you believe regarding your success. Do you believe you deserve to achieve what you want? Or is there a way of thinking about things that could be keeping you from your own rewards? 
Regardless of what you find, the Nine of Wands is a good sign. So don't stop yet, you are well on your way. 
And your next card could represent exactly what you're needing to face and move through in order to get to your next revelation.
Card #3: Three Of Swords | Let It Go
The Three of Swords is all about heartbreak. This heartbreak could be recent, soon to come, or from a long time ago. 
Beyond heartbreak, the Three of Swords symbolizes loss, separation, loneliness, and could be a sign you are dealing with some of these feelings right now. 
If instead you're finding yourself feeling numb or detached from life, the Three of Swords is an indication there is something beneath the surface that needs your attention. 
Whether it's a relationship where things have been feeling off, an old emotional injury coming back to haunt you, or a truth you've been avoiding, now is the time to face the music. 
Considering your first two cards, it's pretty clear you are being asked to step through the fire. Because on the other side awaits a sense of renewal and perhaps revelation. 
It's amazing how many things can change if you give your honest to goodness all by feeling something you may have been avoiding. 
What appears to be insurmountable, or too much to handle, when given your full and undivided loving attention, can simply melt like butter. 
There's very little medicine as powerful as a full out unabashed cry. 
Root yourself to the earth, call in your ancestors, spirit guides, or higher intelligence, and let go. There is no shame in letting yourself weep. Feel the feels until you break through into silence. 
Whatever it is that has shown up for you regarding the Three of Swords, welcome it as a powerful lesson. 
The implications of your first card, Judgement, is letting you know this experience is an important movement towards greater wholeness in your life. 
Likewise, the Nine of Wands might represent the protective walls you may have put up to protect a tender part of yourself. 
As long as these feelings remain unfelt, you might have walls around you skewing your perception of what is really happening. 
Instead, dive in. 
Your feelings are sacred. 
And there are good things on the other side.
When the Judgement card arrives in a reading, you can bet there is a higher calling beginning to show up in your life. However, anytime you are asked to grow into a new level, you must face the pieces and parts that have not yet been integrated. 
This can show up in a number of ways, but your second card, the Nine of Wands, could be a sign you are feeling worn down and maybe a little trapped. 
Luckily, the Nine of Wands is also an indication you are closer than you think. So don't give up just yet. Instead, ask yourself if you are seeing your situation clearly, or if you're telling yourself a story that's creating more problems than it needs to. 
Another way growing pains can show up in your life is by old emotional injuries rising to the surface. The more stable you become, the more life will ask you to feel what wasn't felt before. So meet this challenge with compassion and clarity. 
On the other side could be a greater sense of stability and purpose in your life. 
You're doing great. Keep going, and be kind to yourself along the way. 
With love,
And in service, 
Jonathan Lionheart 
P.S. What are you ready to let go of? Are you able to see your past with a fresh perspective? You can leave me a comment here on our blog, and let me know!   
P.P.S. If you're feeling particularly confused right now, or could use some insights or help moving into a more powerful you, you can schedule a private reading or Embodied Alchemy Session with me here.