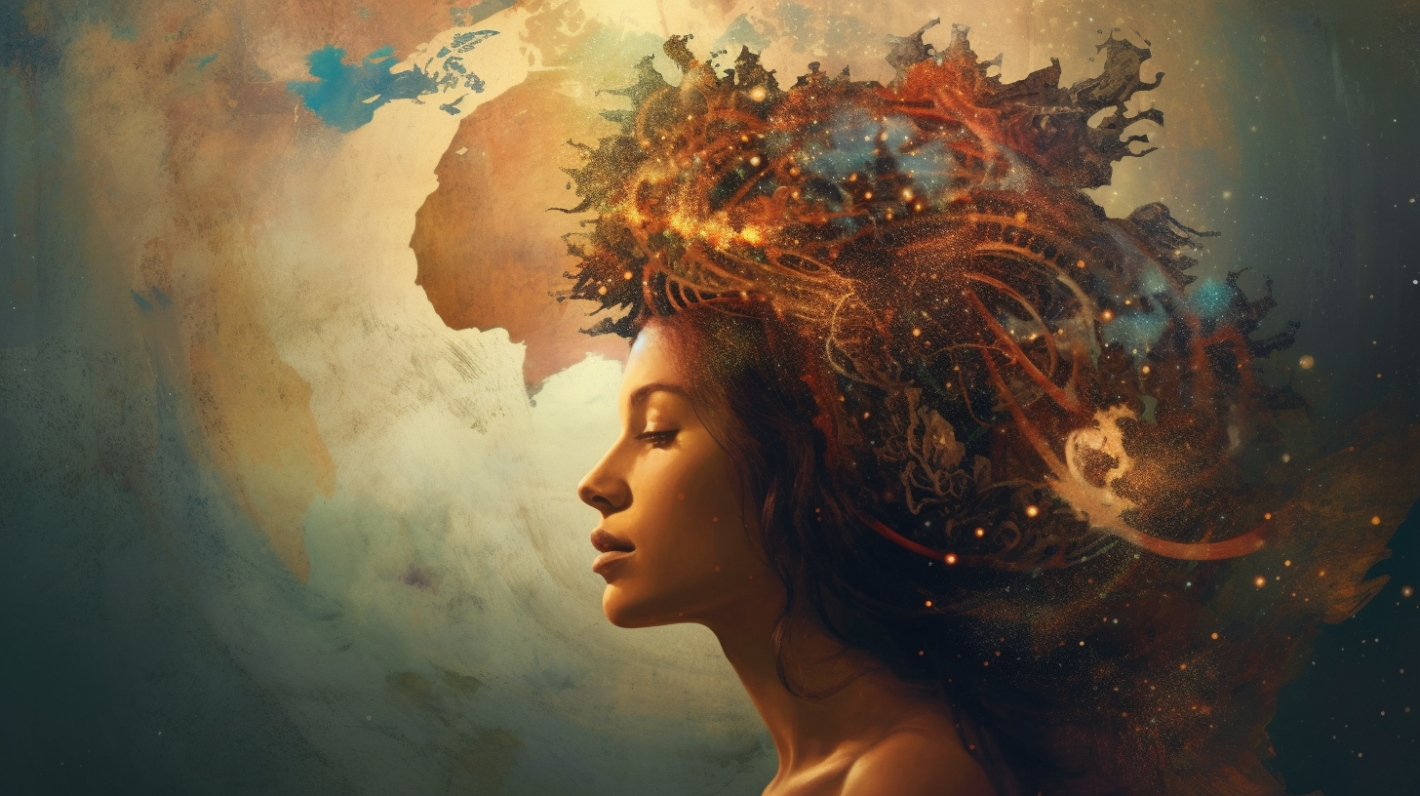 22 Jun

Will You Change Your Mind? | Weekend Love Tarot Reading | 6/23 – 6/25

Do you believe in true love?

Galena the Mystic says this weekend could bring an opportunity to examine an old, limiting mindset around love and open your heart to new possibilities. She's here to help you reflect on what you want to manifest in love, so you can start living your dreams.

P.S. Which card did you choose and what did it have to say about your love life? Leave a comment below and let Galena know!

Hello beautiful souls at Cosmic Updates. I am Galena the Mystic, your intuitive tarot reader, back again with another weekend love Tarot reading, this time for the weekend of June 23. I want to express my gratitude for your presence here and for aligning your energy with mine. Thank you for sharing your energy with me, allowing me to tap into the collective and provide insights on our love lives this weekend. I also want to extend my heartfelt appreciation for all your beautiful comments. Reading your stories and receiving feedback on how the readings resonate with you means a great deal to me. So, without further ado, let's delve into our reading. What do we need to know about love this weekend?

Ah, we have two cards that wanted to reveal themselves. The 10 of Cups and the Hierophant. What an incredibly positive start to the reading! These two cards together indicate that some of you are finally entering into relationships that bring emotional fulfillment, aligning with your values and ideals of love. Another message that comes through is for those who may doubt the existence of true love. The Hierophant signifies our values from a higher perspective, encompassing spiritual beliefs. It brings to mind the idea of zooming out, perhaps influenced by technology, particularly social media. You may be exposed to information challenging the notion of true love, such as the belief that it doesn't exist or that all men or women are cheaters. Perhaps you've encountered messages suggesting that relationships should revolve around materialism, selfishness, and meeting personal needs. However, this weekend, you will receive confirmation in some form that true love does indeed exist. This confirmation may come through this reading itself, especially with the presence of the spiritual teacher card. It could be advice or insights from someone like me or another individual who affirms the possibility of true love. You will discover a higher vibrational understanding of love, different from what you may have experienced in the past. This is a beautiful realization.

Now, let's explore further what lies ahead for us this weekend. For some of you, this may signify the decision to marry someone. We have the reversed Judgment card and the Page of Wands. The Page of Wands made an appearance in the previous weekend's reading as well. It encourages us to keep an open mind and avoid projecting excessively high expectations onto situations. It invites us to embrace excitement and desire, rekindling a sense of young love regardless of age. However, the reversed Judgment card indicates a blockage in tapping into this Page of Wands energy. This blockage stems from our judgment of ourselves and the internalization of certain messages we encounter. Social media, in particular, may expose you to unhealthy love advice or criticisms dictating how women or men should behave to be considered beautiful. This internalization prevents you from accessing the playful, youthful energy that makes you attractive when you radiate joy. I urge you to release any limiting negative thoughts and avoid harsh self-criticism. Remember, the way others treat you based on societal norms and expectations says more about them than it does about you. It's possible that an ex-partner may have contributed to this mindset. As I mention this, the reversed Knight of Pentacles and the reversed Two of Pentacles reinforce the notion of shifting our approach to relationships. The Knight of Pentacles in reverse indicates difficulty in moving on from past norms, particularly societal expectations influenced by materialism and earthly values. You are called to transcend these earthly expectations and tap into the spiritual realm. Seeking advice from a spiritual authority or referring to sacred texts or ancient wisdom can help reframe your values concerning love. This will enable you to experience the emotionally and spiritually fulfilling Ten of Cups in a manner aligned with your desires.

As you navigate this process of unlearning and reframing your understanding of love, please remember that you are not alone. It is a lifelong journey for all of us to explore and define what love truly means, how humans can love one another more deeply, and to dismantle the layers of influence from societal norms, cultural expectations, childhood traumas, and more that shape our relationships. If you find yourself shedding toxic beliefs about love, please know that it's a normal part of the journey, and we are in this together. Together, we can tap into our higher wisdom, make empowered choices in love, and avoid sabotaging our relationships by clinging to earthly, materialistic expectations that may diminish the true magic of love.

Additionally, the presence of the Seven of Cups suggests that you may be experiencing overwhelming thoughts and overthinking, possibly due to the multitude of options and choices in approaching relationships. I encourage you to surrender this overwhelm and connect with what you know to be true in your heart. Do you genuinely believe that all people are manipulative or that love cannot endure? Many of you are here because you hold onto hope and faith that we, as humans, can learn to love each other more profoundly. Trust in that belief.

Now, let's explore a couple more cards to conclude our reading. The Eight of Pentacles signifies the importance of taking consistent action and refining the details of your manifestation day by day. It speaks of the effort you put into creating the relationship you desire. In some cases, the presence of the Ten of Cups and the Hierophant indicates that you are already in union or partnership. However, this partnership may present challenges that require you to uphold your values and work on healthy communication.

To wrap up, we have the Six of Cups, which suggests soulmate energy, connections from past lives, and the opportunity to unlearn karmic patterns. Embrace a youthful, playful energy in love, regardless of age. It is this radiance of joy that is most attractive. Remember, you're not alone in grappling with questions about what love truly means, what kind of love relationship you desire, and the standards you want to uphold for giving and receiving love. Unlearning and redefining love takes time, and it's okay to go back and forth in your beliefs. Trust yourself.

Lastly, a few oracle cards: "Friendship" reminds us of the gift of friends and the endless appreciation we have for them. Spending time with friends can help tap into a more playful and youthful energy. "The Feminine Law of Attraction" urges you to celebrate yourself as a creator in your own love life. Create the kind of relationship you want rather than accepting relationships that don't align with your desires. "Power of My Voice" emphasizes the importance of speaking your truth and expressing your feelings with care and compassion, particularly in communication within relationships.

What a wonderful reading! Thank you for being here, and I send you abundant love and compassion. Take good care of yourself, stay healthy, hydrate, eat your veggies, and receive big energy hugs from me. Until next time, take care. Bye!