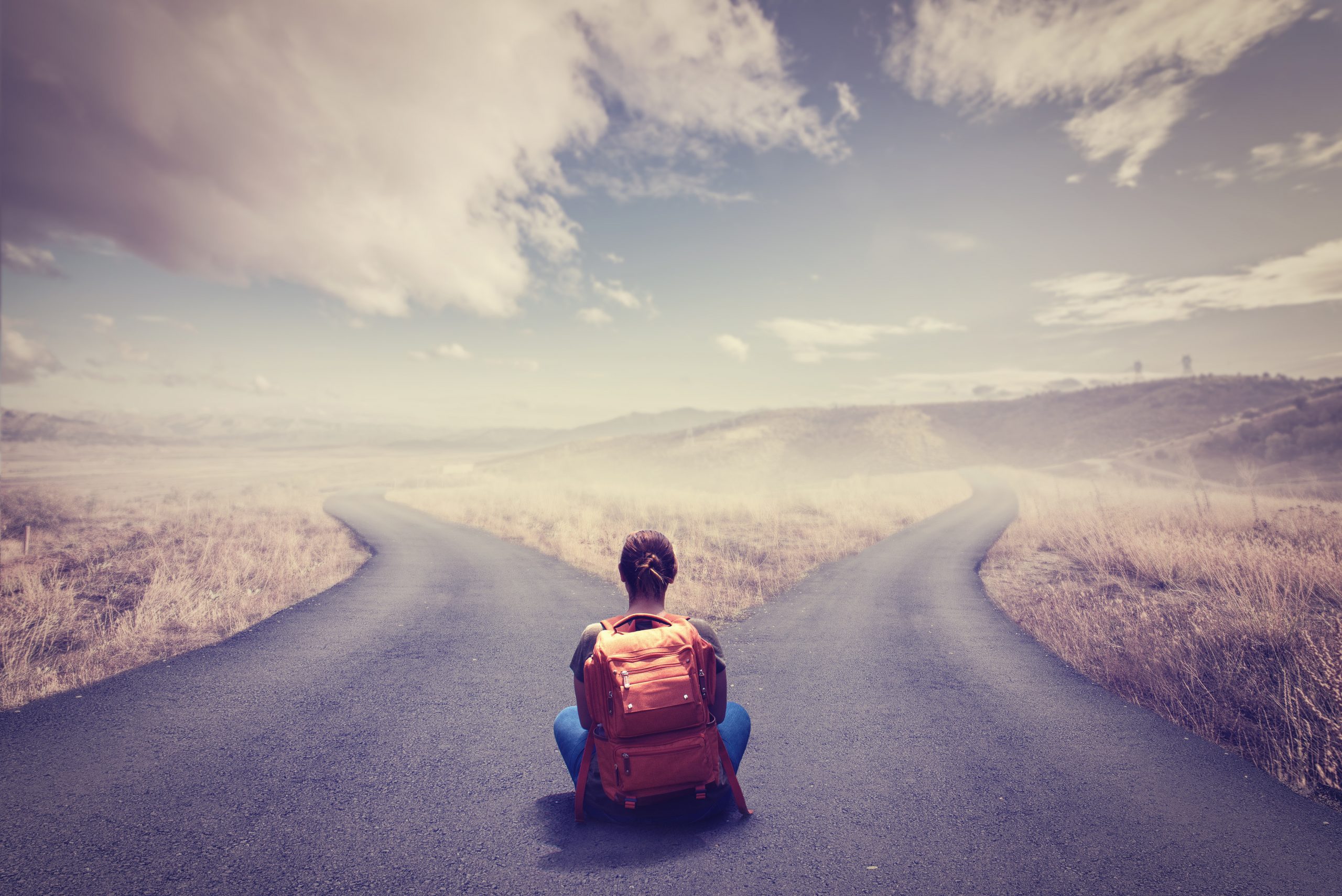 26 Sep

Will You Make The Right Choice? | Weekly Tarot Reading | 9/26 – 10/2

Hello Tarot Friends, 

This is Jonathan with your tarot reading for the week. 

And it's a bit of a doozy… 

Ultimately, it doesn't have to be bad at all if you're willing to give yourself what you need, and can avoid some pitfalls along the way. 

But it's a very important week to stay vigilant, and avoid the negative influence that might want to creep in. 

No use wasting time, let's check out what's ahead so you are prepared for what's to come. 
Card #1: Four Of Swords | Take A Pause
The Four of Swords represents rest, recuperation, and aligning with spiritual principles. 
Often when this card arrives, it means you could feel burnt out, pulled in many directions, and in need of some time away from it all. 
If you've been feeling totally fried recently, not to worry, almost everyone is. Life has been chaotic for many people. Any time we enter a change of seasons, summer into fall here in the Northern Hemisphere, life challenges can come to a head. 
In this particular case, the best possible remedy is to take some time away. 
As you can see in the card image, a golden knight is laying on a stone block. The stone is the same gold color as the knight, indicating insight, peace, and grounding yourself, can come from deep rest and giving yourself a break. 
The knight has his hands folded together as if praying, and above him you can see a stained glass window with a holy man offering blessings and wisdom to a follower. 
So this week, prayer, meditation, and aligning with higher insights could be powerful ways for you to grow and expand. 
Consider creating time to ask for guidance, read a book that inspires you, or find somewhere to sit quietly and see what comes to the surface. 
The card that comes before the Four of Swords is the Three of Swords. The Three of Swords is that fateful card with three swords piercing a heart in a rainstorm… 
So it's possible you've experienced big changes that have to do with the heart, or maybe you've had some painful memories come to the surface. 
If this is the case, the Four of Swords is ultimately a good sign. It means you may have passed through the hardest part. But it's also a serious nudge for you to pause, process, and let yourself recuperate. 
Create extra space for yourself this week. Even if you have an entire world's worth of responsibilities, your best bet is to give yourself room to rest, contemplate, and find stillness. 
This can be easier said than done. But it's what is being called for right now.
You might turn off your phone, steer clear of addictive television or media, and really turn towards your own inner thoughts and feelings. 
Give yourself permission to get some really good rest. You deserve it. 
This is important and will save you from burning out or getting lost in unproductive activities.
Particularly considering your next card's wild energy, finding ways to ground yourself, and step away from the daily rush will be extra important this week. 
Card #2: Knight Of Swords | Whirlwind Warning!
As you can see in the card image, The Knight of Swords is moving at an incredibly fast rate. In this way he symbolizes impatience, assertiveness, and can be like a whirlwind in your life. 
While the Knight of Swords could be a sign of decisiveness, often he is a warning that something might fly into your life so unexpectedly you get toppled out of balance. 
Something or someone could rocket into, or out of, your life so fast you won't realize what is happening until it's over. 
This could be a job transition, a relationship upheaval, or even a legal issue that comes out of nowhere. 
Luckily, this isn't the only interpretation for this card. However, it's best to stay grounded this week and keep your eyes out for chaotic, trickster energy. 
You might also find yourself over involved in something to the point of obsession. On the healthy side of the spectrum, the Knight of Swords can be assertive and highly focused. 
On the darker side of the spectrum, he can be obsessive, and get so focused he misses other important details. 
This kind of erratic and short sighted energy might really shake you up if you're not careful. 
Whether it's coming from an external event, or you find yourself totally distracted and lost in yourself, the remedy is to slow down, pull your head up, and take stock of where you are. 
It's also possible the Knight of Swords is indicating someone in your life. The Knight of Swords represents the immature element of air, which refers to the mind. 
In this sense, the person at hand could be very intelligent, but lack the breadth of wisdom found in the Queen or King of Swords. 
This person will be so short sighted, emotionally erratic, and easily flustered that they could be hard to be around. 
If there is someone who has a tendency to fly into your life unexpectedly and create unnecessary confusion or chaos… It could be a good idea to steer clear of them this week if you can. 
Especially considering the implications of your next card… 
Card #3: The Devil | Beware Of Manipulation
The Devil symbolizes bondage, excess, and powerlessness. Often, The Devil card arrives when you are wrestling with some kind of addiction, or being manipulated by someone in your life. 
The Devil isn't all bad. In fact he can be a sign of business expertise, and sensual exploration. But more often than not, he is letting you know you could be stuck in an unhealthy cycle with someone or something in your life. 
Whether you happen to be obsessed with buying unnecessary things, eating too much, or struggling with a more severe addiction, The Devil card's energy indicates trying to fill the feeling of never having enough with something that isn't great for you. 
In the card image you can see a man and a woman who are chained to a block that the Devil is sitting on. However the chains around their necks are not tight and could easily be unlocked. 
This tells us two things. First, the people in this situation are choosing, to one degree or another, to remain where they are. And secondly, it's a reminder that regardless of what might bind you, you have the ability to make a different choice.
You might also notice that the man and the woman have begun to grow small horns, indicating that the longer they stay with The Devil, the more they become like him. 
Considering your second card, the Knight of Swords, it's possible a disruption could happen this week that could push you towards old patterns or ill-advised ways of coping. 
It's also possible there is someone who tries to disrupt you so they can lure you back into their grasp. 
The energy of The Devil card can be very malevolent. An example of this would be a romantic partner who, seeing their counterpart starting to slip away, tries to get them addicted to something in order to keep them around. 
So this is a wildly important week to stay clean and clear on your most positive path. Ignore the text from that trouble making ex, tell your friends you can't go out to the club this week, and stay away from powerful authority figures who have a shady streak. 
You could also find yourself getting totally obsessed with something or someone in your life. So much so that your own behavior feels alien to you. 
Instead, keep your head up, stay the course, and rest, rest, rest. 
Often, just as soon as you begin to come through to the other side of something challenging, something or someone will show up to test your resolve. 
And you are more than capable of making the right choice, and making your way through this unscathed. So it's best not to veer off the straight and narrow this week. Instead, treat yourself to something that makes you feel good inside and out. 
Align With Your Best Self
Your first card, the Four of Swords, is your guiding light this week. Give yourself some serious time to unplug from the world. Plug into your spiritual and self-care resources. 
If you stay true to yourself, your heart, and your principles, then you can weather any storm that might come. 
As the Knight of Swords indicates, this storm could arrive in the form of something that shows up out of the blue and shakes you up, or as a person who is erratic and disruptive. 
Either way, if you find yourself spinning out or getting distracted from what's important… return to the advice from the Four of Swords and take a good long pause until things start to settle. 
Creating space for yourself to rest and reflect is really important, because the flip side of the coin could result in getting so disoriented you find yourself stuck in a bad situation. 
Your final card, The Devil, is a warning not to get pulled into something you won't be able to get out of easily. Remember, you have a choice in the matter, so with any uncertain choices, ask yourself how you will feel about it in five days, in 5 months, and in five years. 
You've got this! And remember, there is immense support in the spiritual realms for you. You can always reach out to supportive friends or family too. 
With love,
And in service, 
Jonathan Lionheart
P.S. What kinds of situations do you get caught or stuck in? What kind of practices help you feel rejuvenated and rested? You can leave me a comment here on our blog, and let me know!  
P.P.S. If you're having trouble settling into rest or your spiritual life, or you could just use some guidance in your life, you can schedule an embodiment coaching session or a private reading with me here.