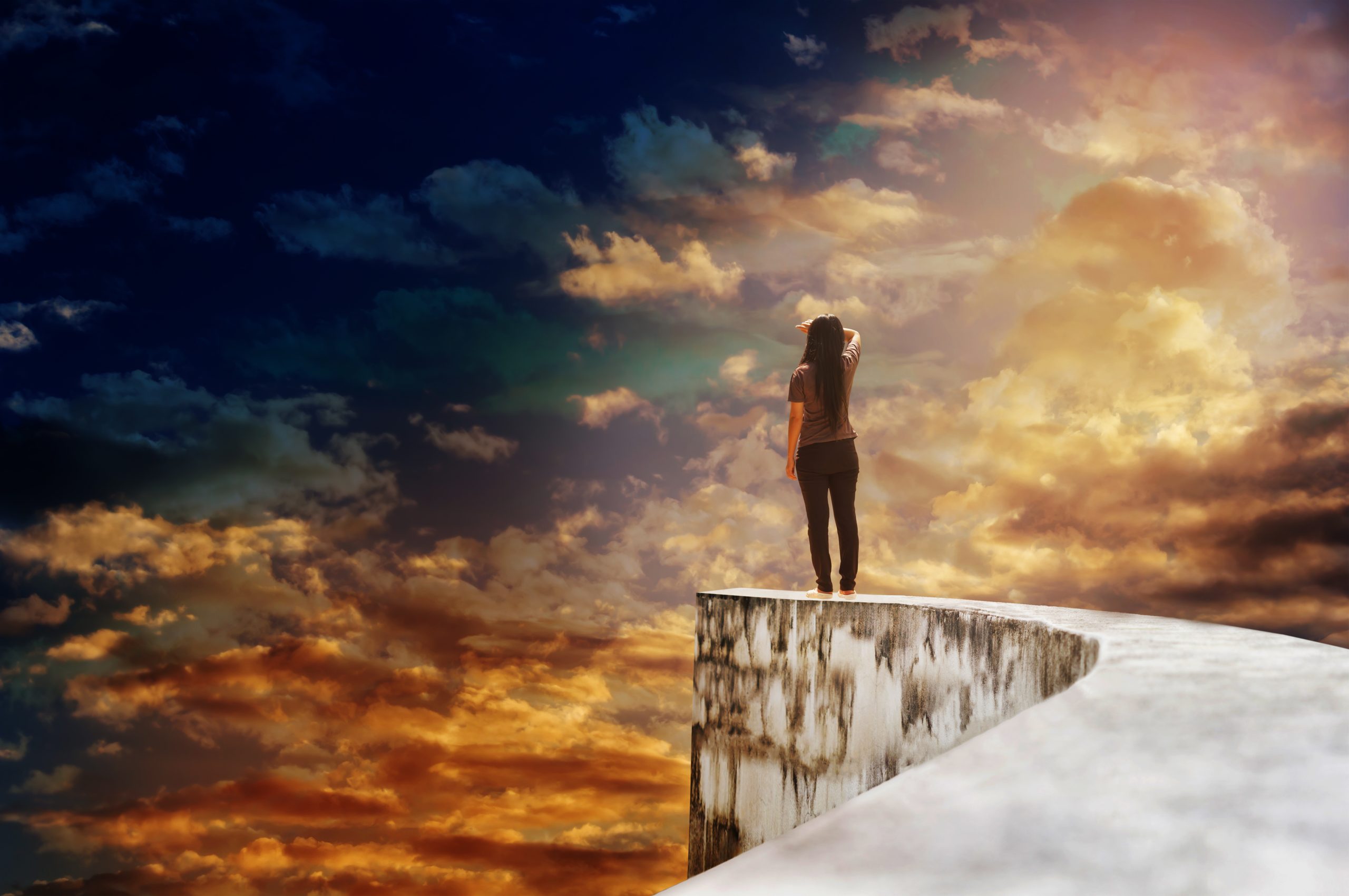 27 Mar

Will You Take The Step? | Weekly Tarot Reading | 3/27 – 4/2

Hello Tarot Friends, 

Your reading this week is utterly powerful. 

You can expect a week full of insights and realizations, followed by powerful transformation, and perhaps even a juicy reward or two. 

However, as with all moments of change and transformation, you're going to be asked to grow beyond your comfort zone, and face any lingering unsettled business. 

It's all for the best, and you'll come out the other end feeling truly empowered and ready to meet the world anew. 

Let's take a look at this sizzling reading for your week ahead.
Card #1: Ace Of Swords | Cutting Through Uncertainty
The Ace of Swords represents clarity, discernment, and sudden insights into something that may have previously alluded you. 
You may have felt muddled, confused, or pulled in a number of directions recently. Or maybe there is something specific that has been causing you a lot of confusion and anxiety. 
When the Ace of Swords arrives in a reading it's an indication you are about to breakthrough into clarity regarding something important in your life. Whatever has felt stuck or confining, sticky or hard to grasp, could come into better focus this week. 
The Ace of Swords is all about discernment. Discern comes from the Latin word cerner meaning to separate. So slicing through confusion and untangling uncertainty could be a part of your week ahead. 
There may be a number of feelings, thoughts, and misperceptions all clumped together around something in your life right now, which can make it hard to tell up from down. 
The Ace of Swords is a sign you will have the mental clarity to cut through the fluff and get right to the point.

Pulling apart the different elements involved in your situation will help you see the truth of it this week. 
Now is also a fabulous time to work on important ideas for projects or creative interests, as well as taking time to write in your journal or work on a writing project. 
It's possible you'll get a clear sense of exactly what needs to happen next, or a unique strategy will emerge regarding a complex problem on your table. 
However, it's important to understand that the energy of the Ace of Swords can be used for justice and what's right, but it can also be used maliciously and in the name of greed or deception. 
In the card image a sword pierces a king's crown, with a palm leaf and an olive branch on either side. The palm represents misery, and the olive branch symbolizes peace. How you utilize your mental energy can create more peace, or it can create more sorrow. 
A question to perhaps ask yourself is, "What is my mind in service to?" 
Which is really asking, is your mind in service to your heart and the betterment of the world? Or is your mind in service to your fear and the lesser qualities that prefer to dominate others? 
This is important, because the clarity that could come to you this week has the possibility of bringing about an important transition, which is what your next card indicates. So, how you are choosing to see yourself and the world around you could be important.
Card #2: Death | Facing The Inevitable
The Death card symbolizes transformation, letting go, and the end of important cycles in life. In this particular case, there is most likely something in your life you've been avoiding that can finally be faced and brought to a conclusion. 
What is coming to an end could be something larger like a job or a relationship, but it could also be something internally significant. 
The end of something internal might look like a fear of conflict that has kept you from taking charge of your life, or a shyness that keeps you from creating the kind of friendships you truly desire. 
It could also be anger, or any number of other internal ways of being that are now ready to be let go of. 
Whether internal or external, life is asking you to grow beyond your comfort zone. 
The Death card isn't always about endings and beginnings. There are powerful sexual implications and kundalini symbolism surrounding the Death card. 
That being said, it's more likely there is something that feels somewhat frightening which you are being asked to walk through. 
As you can see in the card image, the armored skeleton's horse steps over a dead king, letting you know when it comes to death, transformation, and nature, no amount of prestige or wealth can make you exempt. 
There is a ferociousness in the natural world that could be asking you to grow, and you can either get on board, or life will move along without you. 
Luckily for us all, there is also profound beauty surrounding the Death card and the transformations that happen throughout life. In the card, the Sun rises letting you know that on the other side of letting go, or the closing of one door, is new life and new doors waiting to open. 
Often the most painful and terrifying part of transformation is the resistance to, and the fantasies of, what might happen or how bad something might be. 
It's like getting into cold water. If you avoid it and tense up against it, the water becomes more challenging to get into. But once you're in, you realize it's really not that bad. 
Take heed of this, because your next card is a clear indication that this transition is both important, and could be immensely rewarding… that is, if you're willing to go with the currents of where life is taking you. 
Card #3: The Wheel Of Fortune | A Grand Reward
The Wheel of Fortune is a sign of good luck, life cycles, and a reminder that all things change. Often, the Wheel of Fortune arrives when there is good fortune around the next corner. 
The Wheel of Fortune may also be a sign that a major shift in your life is taking place. This is the kind of shift that takes longer than the many little shifts that happen in your life.
It's like tectonic plates slowly changing you at a fundamental level. 
So if you've been noticing a deep or profound change beginning to happen within you, the Wheel of Fortune is letting you know you are well on your way to something special. 
The Wheel of Fortune is also a reminder that no matter what you are experiencing right now, things will change. So if you're having a hard time, this is a sign things could be getting much better very soon. 
Karma and the Wheel of Fortune go hand in hand. The snake, jackal, and sphinx in the card image all relate to rebirth and judgment. 
Specifically, the snake sheds its skin, symbolizing rebirth and renewal. 
The jackal is a reference to the Egyptian god Anubis who would weigh the hearts of the deceased to see if they were worthy of the afterlife. 
The sphinx holds a sword, representing the discernment and enactment of impersonal justice.  
All that said, weighing your intentions and thoughts will determine how your next moment, day, year, lifetime will be. 
So resisting the tough times, or worrying about the hard times that might come, only creates more trouble. Instead, the Wheel of Fortune is a reminder to feed your future with gratitude. 
Be grateful for the lessons that come with the challenging moments, and empower the good moments by filling your mind with awe and thankfulness. 
Considering your first two cards, the Wheel of Fortune is a clear indication that following an important insight that helps you let go, a very important and beneficial change is soon to come. 
You could profit in a number of ways, but the underlying tectonic movement of cycles in your life will likely be the most amazing in the long run. 
Your cards this week speak to a profound transformation happening in you. Whether you're aware of it or not, something is arising in your life that will slowly shift a number of things for you. 
Your first card, the Ace of Swords, is a sign that clarity could come pouring in this week. You'll be able to see your life and any sticky problems with clear eyes. This new perspective may help you know what needs to happen next. 
And this could have a lot to do with facing the music in some way or another. 
Your second card, Death, is all about embracing the inevitable. But just like the end of Winter and the sometimes creaky start to Spring, ultimately getting on with it (whatever that it might be for you) will bring you to something fresh and new. 
And beyond that, this could be the start of some fantastic luck. Your final card, the Wheel of Fortune is a sign you are transitioning through very large and important cycles. Don't be surprised if you find yourself running into a blessing or two from the universe in the coming weeks. 
You totally deserve whatever juicy luck is headed your way. So "stay the course," and the best is yet to come.
With love,
And in service, 
Jonathan Lionheart
P.S. What is something in your life you could use some clarity on? What have you been avoiding that you're ready to face now? You can leave me a comment here on our blog, and let me know!   
P.P.S. If you'd like some help deciphering your next moves, or could use some assistance tuning up your energy, you can schedule a private reading or Embodied Alchemy Session with me here.