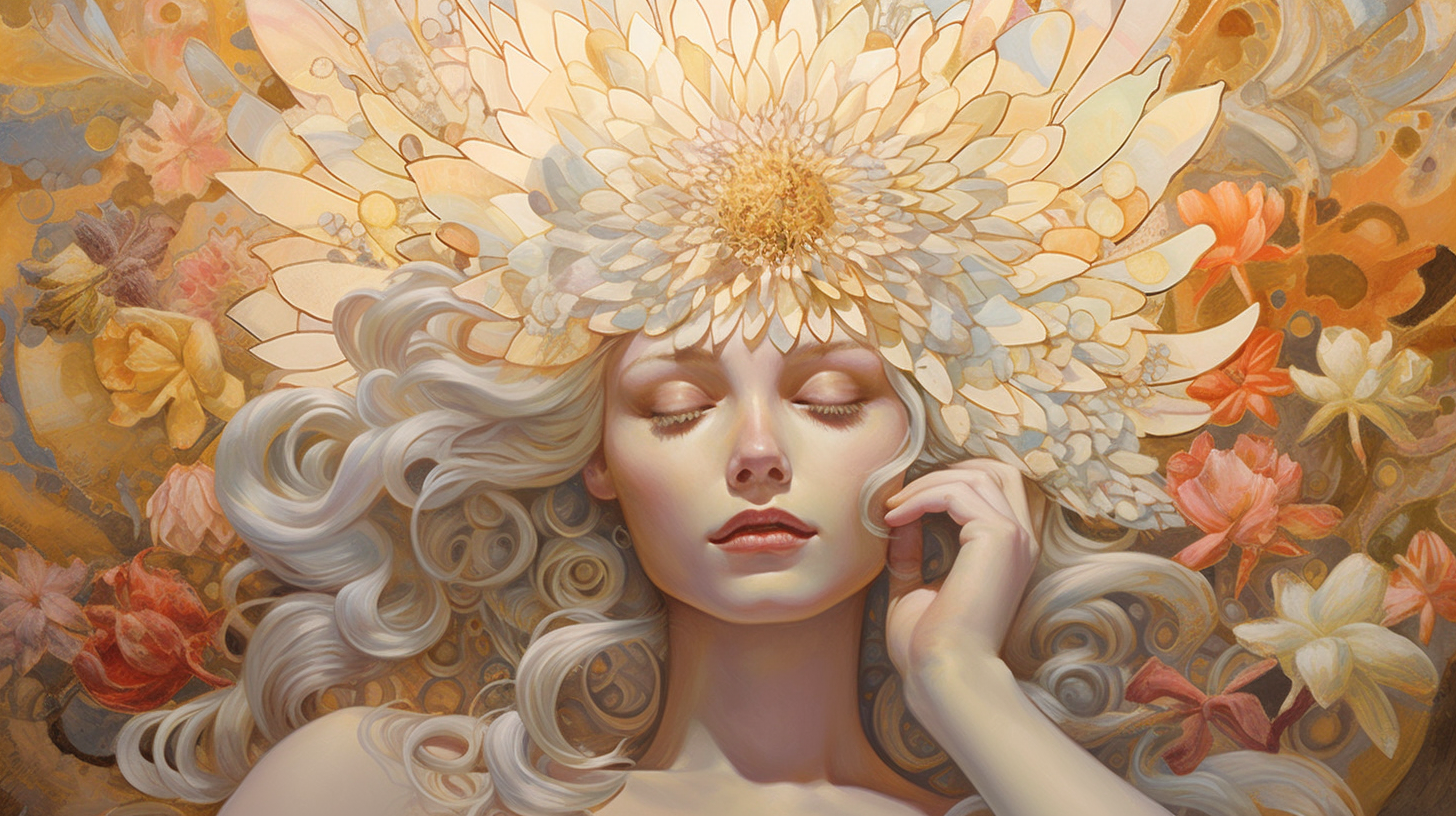 05 Oct

You Deserve More | Weekend Tarot Love Reading | 10/6 – 10/8

Does it ever feel like you're getting the short end of the stick in your relationships?

Galena the Mystic says this weekend could bring you justice… as you balance the scales in your love life and experience a renewed sense of self-worth.

She's here to help you claim what you deserve, so you can enjoy true satisfaction moving forward.

P.S. Has someone been treating you unfairly lately? Are you ready to shift gears in a more positive direction? Leave a comment below and let Galena know.

Hello, beautiful souls here at Cosmic Updates. It's your intuitive Tarot Reader, Galena the Mystic, and I'm back with another weekend Love Tarot reading this time for the weekend of the sixth through the eighth. And oh, let's get right into it. We have Justice. Okay, so some sort of karmic contract is playing out this week, and it seems like with Justice there's some sort of balancing that needs to happen in order for this to be made clear to you. This is definitely bringing in communications. I'm also thinking of next weekend's New Moon and Libra. So it seems like between this weekend and next weekend, some sort of justice is playing out, some sort of truth is being revealed to you, and the nature of some sort of contract or attachment you're in is going to be revealed to you as well. This could actually be a very good thing to help you navigate dynamics a little bit better.

We have The Five of Swords, okay, so definitely walking away from things. I was just saying, this doesn't necessarily have to be a bad thing, but definitely for some of you, I'm going to be honest, you could just see this as a very negative thing, and it could be an energy of defeat, an energy of struggle. However, if you're able to see the silver lining with justice here and see the higher truth of the situation, you can really understand the purpose behind this chapter ending or the purpose behind this walking away that needs to happen. Okay, we have a card that wanted to flip over. We have The Six of Swords. So yeah, moving forward, the silver lining is more peace, more clarity, definitely all this swords energy, even justice with her sword here, a lot of air sign energy.

This is giving communication; difficult conversations that need to have or that need to happen. And also prioritizing mental peace over anything right now, over any obligations, prioritizing your wellbeing over any sort of attachment or this idea of feeling obligated to someone, feeling like you owe someone something. Whatever that is, it's time to put that to rest and to realize that you're free and that your mental health and that your inner peace matters a little bit more than other people's expectations of you. That's just what's coming through.

Let's see what else we need to know about this weekend. Okay, King of Pentacles. So you're very abundant. You have everything you need this weekend already, and when we're truly in the energy of abundance, this means that we are not going to settle for anything less than what we really want or what we really desire. If you already have everything you need with this King of Pentacles energy, you're not willing to just tolerate anything. You're not going out of your way for things that they're not giving what you really want of life right now. And so with this abundance mindset that we're being encouraged to adopt, it seems like we're owning the fact and actually awakening to the fact that we can have everything we want and therefore we can walk away from the things we don't want, things that it's not necessarily, it seems like a lot of relationships right now in the collective are not rooted in desire necessarily, but rooted in what is available to us and what we feel and what we believe is available to us and what we feel the universe has presented to us… and just accepting that, or even accepting what other people have told us is good for us or right for us. But the King of Pentacles, it's like, okay, I see what you're saying. I can understand that with all this swords, it's like the communication is clear. I understand your reasoning, I understand your point, but with this King of Pentacles, we're so much more than whatever we are being promised or whatever we're being told, we're worth so much more than that.

So this weekend you're getting some sort of worthiness upgrade that's allowing you to walk away from situations that just aren't really serving you. Nine of Pentacles. Yeah, so sovereignty. Wow. That's what you are engaging with sovereignty, a feeling of abundance, a feeling of autonomy, taking care of the self, prioritizing the self, right? I talked about that a lot last week. But also understanding that this mode of operation is what's necessary and what's true and what you are told is best for you, or what you're told you must do or what you have to do, or when you're told you have this option available, that's not the truth. What's true is that you're a powerful manifestor.

You have everything you need. You can create whatever nurturing and nourishment you really need. And also you're on this journey to learn how to love more deeply including yourself. And as I say that, we have The Ace of Cups on top of the deck. Let's see what's on the bottom, temperance. Wow. So there's a clarifying here. You're getting something or someone or some ideas out of your energy field and it's leaving. What's left is your pure soul essence, and what's left is truth, clarity, and the truth is you're powerful. The truth is you're so worthy of so much, and in order to, for some of you, sorry, I'm just getting, my downloads are kind of interjecting with each other right now, but with this kind of swords that I just dropped, it seems like for some of you, this is literally just walking away from mindsets that are actually more detrimental to your relationships than you're realizing.

Maybe you think that the only way to have a healthy mindset is to leave a connection that's not necessarily true. Some of you, you can definitely a healthier mindset surrounding your worthiness in a way that actually empowers and uplifts and elevates your relationships with this temperance card here. There's a miraculous opportunity for healing here, and that could result in you being alone here with the hermit. It could result in you.

Yeah, bottom of the deck is the Death card now. Ooh, let's see what just slipped out. Thank you spirit for this extra information. The Hermit, again, interesting. So yeah, some of you definitely just need time and space alone, whether you're partnered or not. You just need time to really find your soul's essence, which is represented by this lantern that the hermit carries. It's like your inner divinity, your inner light, what truly resonates, which is authenticity.

So there's a huge message here about authenticity with Justice, doing what's authentic to you. That could definitely mean leaving some sort of toxic partnership here with The Devil, but it also seems like there's just opportunity to be more fulfilled and to be more satisfied, be more satisfied, and to be more self satisfied.

And I'm also getting to be more inspired. It is just something that I downloaded. Maybe your relationships are not inspiring you right now. Maybe you're not feeling inspired in your life in general, and maybe you're projecting that onto your relationships, and that's something that needs to be healed, clarified, and removed. Maybe you need to remove projections that you're making onto a partner or onto a potential partner if you're just crushing or in the talking stage, and that's what needs to be left behind. And also when you remove those projections, you'll get the pure essence of what is left for some of you and self-belief, for some of you, that's a beautiful partnership too with this Ace of Cups, but also your heart will be more clear to really feel into what it is you want, especially because we started out this message with justice and just this idea of accepting what's presented to us and not necessarily what's available, what's truly available.

It seems like you are clearing those ideas away so you can feel into what your heart actually desires. Some of you may have a hard time manifesting simply because you don't know what you want, and it seems like this weekend you're realizing something about what you truly want. It comes through spending time alone, purging your feelings, especially if you're empathic and you kind of absorb other people's ideas. Or if you're just like a people pleaser, okay, let's be real. We've all probably been there in some way, shape or form. It's like stripping that tendency to people please or to self-sacrifice away leaves you with what you actually want. Stripping away an idea of obligation and leaves you with what you actually want, and I think that's what this Death transformation is all about. On top of the deck here, I'm also getting a message about, I'm hearing that if he wanted to, he would kind of mindset, there's just something here about obligation. Make sure you're not having expectations of a partner that are just unrealistic or too demanding. Same goes for you. Make sure you're not expecting things of yourself that are just unrealistic at this time. You're capable of so much, but as soon as you add a sense of unrealistic expectation, it can just leave you feeling defeated with this five of swords. So a lot here about expectations. Have the empathy for yourself and for others. Be gracious, be self-reliant in order to make this transformational a bit easier on you and a bit clearer for you. When you lean into the energy of independence and autonomy and sovereignty, everything just becomes healthier overall, even if that means some relationships fall away.

And it seems like with the New Moon in Libra, what I'm getting is that is going to be when this transformation has really solidified and that New Moon next weekend is going to be an opportunity for you to just really embrace the new paradigms you've established, the new possibilities as well, because all of these changes are going to be taking place throughout the week. That's just what I'm getting. I know this is a weekend, a love of reading. But yeah, I really hope that you enjoy stepping into this energy. It seems really for your highest good. It seems like many beautiful things can come out of it, be patient and can compassionate with yourself and others as you're going through this. And in the meantime, I'm sending you so much love. Please feel free to book a personal reading with me. I hope to see you there. Bye.