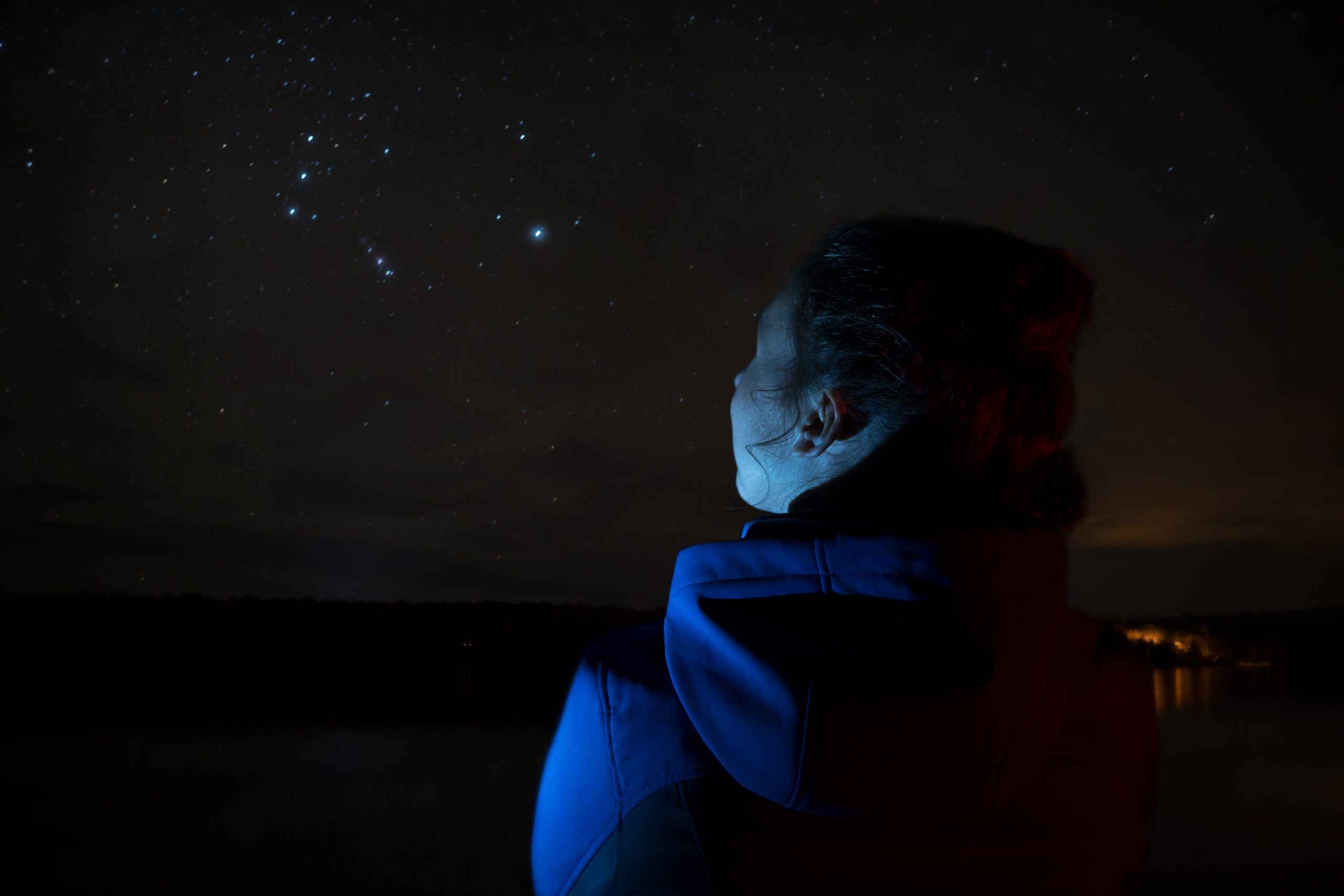 24 Apr

Your Future Self Is Calling | Weekly Tarot Reading | 4/24 – 4/30

Hello Tarot Family, 

Your week ahead is packed full of powerful new possibilities. 

Whether you've been working on something for a while, or you are just getting started on a new dream, this week is going to provide you a boost in the right direction. 

You could have an insight or realization that breaks down a wall you may not have even known was there. 

As a result, you're going to get the perfect support to help you move things along. Of course you'll want to be available for the lessons that need to be learned, and for the insights to arrive. 

So let's take a look at how you can capitalize on this powerful week ahead.
Card #1: Judgement | Refining Your Path
The Judgement card represents awakening, inner calling, and a time of self-evaluation. You might start to realize certain things in your life you are needing to change. 
Life is full of choices, some of which have created fantastic opportunities and opened doorways you never would have expected. While other choices may have created serious hurdles, or unavoidable challenges in your life. 
When the Judgement card arrives, it can mark a time of reflection, where choices from your past rise to the surface to be looked at again. Now is a fantastic time to sift through and mine some wisdom from these past events. 
Pull what nutrients you can, mourn any losses that need to be mourned, and then let go.
Ultimately, the Judgement card is about refinement. So don't get stuck on what could have been. Instead, explore what arises for you and then move on.  
By taking the time to explore some of the choices you've made in your life, you can gain a new kind of clarity regarding how you want to move forward now. 
Don't be surprised if someone from your past shows up out of the blue, or if you find yourself reminiscing with old friends about shared memories. 
The Judgement card is also about awakening. The reminiscing you might experience this week could bring a new insight into what you are meant to do. Or you might gain realization about what the next phase will be. 
It's almost as if some old stuff needs to be explored and let go so that the next phase can begin to take place. 
You could experience a spiritual insight or awakening that fills you with new direction and awe. This would be a direct experience that reminds you of who you truly are at your core and lays out a clear map of where you are going. 
When The Judgement card arrives it can also represent a testing period. The card image depicts judgment day, during which people's deeds in their life are weighed to see if they will spend eternity in heaven or in hell. 
Symbolically this is life testing you to see if you've gathered the wisdom and experience to authentically take on another layer of responsibility. Moving to the "next level" doesn't usually mean finally getting to spend hours doing nothing, or anything you want. 
Moving to the next level generally means being able to take on the responsibility of doing what you are here to do in life and living your destiny. 
Luckily, it's not all on your shoulders. There is help appearing for you. And your next card is a strong reminder to listen to the perspectives of the people around you who inspire you.
Card #2: Three Of Pentacles | You Are Supported
The Three of Pentacles symbolizes apprenticeship, collaboration, and a shared goal or outcome. 
The Three of Pentacles can be a sign you are wanting to accomplish something, but may need the support of others in order to achieve it. At the very least, the Three of Pentacles may be an encouragement to seek the advice of others. 
If you are taking on a new project right now, this is a very good sign. You might not only experience an increase in momentum around what you are wanting to achieve, but if you're willing to accept some help, you are likely to get the support you need. 
If you look at the card image, there is a monk and a jester presenting a drawing or blueprint to a man who is building the inside of a cathedral. 
The jester is a sign that what you are working on may be somewhat new to you, which is why it could be important to ask someone with more experience for some guidance. 
The monk may indicate that your inspiration is coming from a spiritually inspired source. In other words, the inspiration for what you want to create could feel bigger than just your desire to make money or be successful in some way. 
What's important about these three individuals is that the novice jester, and the inspired monk, are bringing their idea to someone who has "on the ground" experience. 
What this means for you is to remember to ground your plans and desires in reality. Look for examples of people who have achieved similar feats in their own lives, and study how they've accomplished their success. 
Ultimately, the Three of Pentacles is a great sign. You could meet some like minded individuals who want to either join your effort, support you, or just cheer you on. One way or another, there is support available. 
If we consider your first card, it's possible there is a powerful calling starting to ring louder into your life. Talking to someone about this experience, and finding ways to get clear about what your next steps should be, may be very helpful. 
Your next card is a strong indication that not only will your next endeavor have a great start, but the possibility for making a powerful connection in the process is very high.
Card #3: Knight Of Cups | A Magical Connection
The Knight of Cups is all about charm, grace, and tact. This card is about following your heart, and could be an indication of fantastic partnerships and maybe even romantic proposals. 
The Knight of Cups is precisely the image of the "knight in shining armor," who sweeps in at the end of a fairytale. He is on a white horse, symbolizing purity and honor. He also looks as if he is offering the cup he holds, representing a message of love or peace. 
When the Knight of Cups arrives in a reading, it can often be a sign of a very fortunate meeting. You could meet someone, or already know someone, who will have a profound effect on your life. 
This could be a romantic connection, or a powerful business connection. Either way, this is a sign of a really good start to something important. 
So you can expect the right people with the right information or expertise to show up at the right time. 
It's also possible your more sensitive side is coming forward at this time. If you've been more hard-edged and business-like recently, this is a sign your creative, romantic, more diplomatic side could be of great use at this time.
Don't be surprised if you feel moved by humanity and the arts in the coming week. Give your softer side some room to breathe. Let yourself feel and be inspired by life and the people around you. 
If you've been grinding trying to accomplish something, softening up a bit might actually create the breakthrough you are hoping for.
There is true magic to be explored here that could leave you feeling inspired and in awe of life, which will permeate into the other areas of your life as well.
It's also possible you'll receive some good news this week. Whether in the form of a letter, an email, or a phone call, it's possible you'll hear from someone special or get some news that could seriously lift your spirits. 
No matter how the cookie crumbles, the Knight of Pentacles is a great final card to get in this reading. It's a sign there is magic in the air and possibilities arriving in perfect timing.
Meeting the right people or getting a message at the perfect time is a sign you are headed in the right direction. And your first card, Judgement, is also a sign that things are unfolding exactly as they should. 
Even if you find yourself thinking about old decisions or paths you've taken in life, Judgement is a sign life is getting you ready to graduate into a new phase in your life. So take the time to reflect, because what's coming next could be important in ways you don't understand just yet. 
And remember to open up to the support of those around you. Your second card is letting you know this next phase could include a team of other people, and is a reminder to get advice from those who have more experience than you. 
Getting support will help you greatly in the process to come, and it also appears you may meet someone who will be very influential in the coming phase of your life. 
Your final card, the Knight of Cups is an indication that your creative, honorable, softer side will be greatly valued this week. It could also be a sign of meeting a partner who will help you get where you are going. 
All in all, you are headed for a very potent week ahead.

So do your due diligence by reflecting on your past, because your future is looking very bright. 
Jump on in, there is so much good on the way! 
With love,
And in service, 
Jonathan Lionheart
P.S. What realizations have you had about yourself or your future recently? What kind of support are you needing at this time? You can leave me a comment here on our blog, and let me know!  
P.P.S. If you'd like some support navigating your current life circumstances, or a look into what might be holding you back, you can schedule a private reading or Embodied Alchemy session with me here.