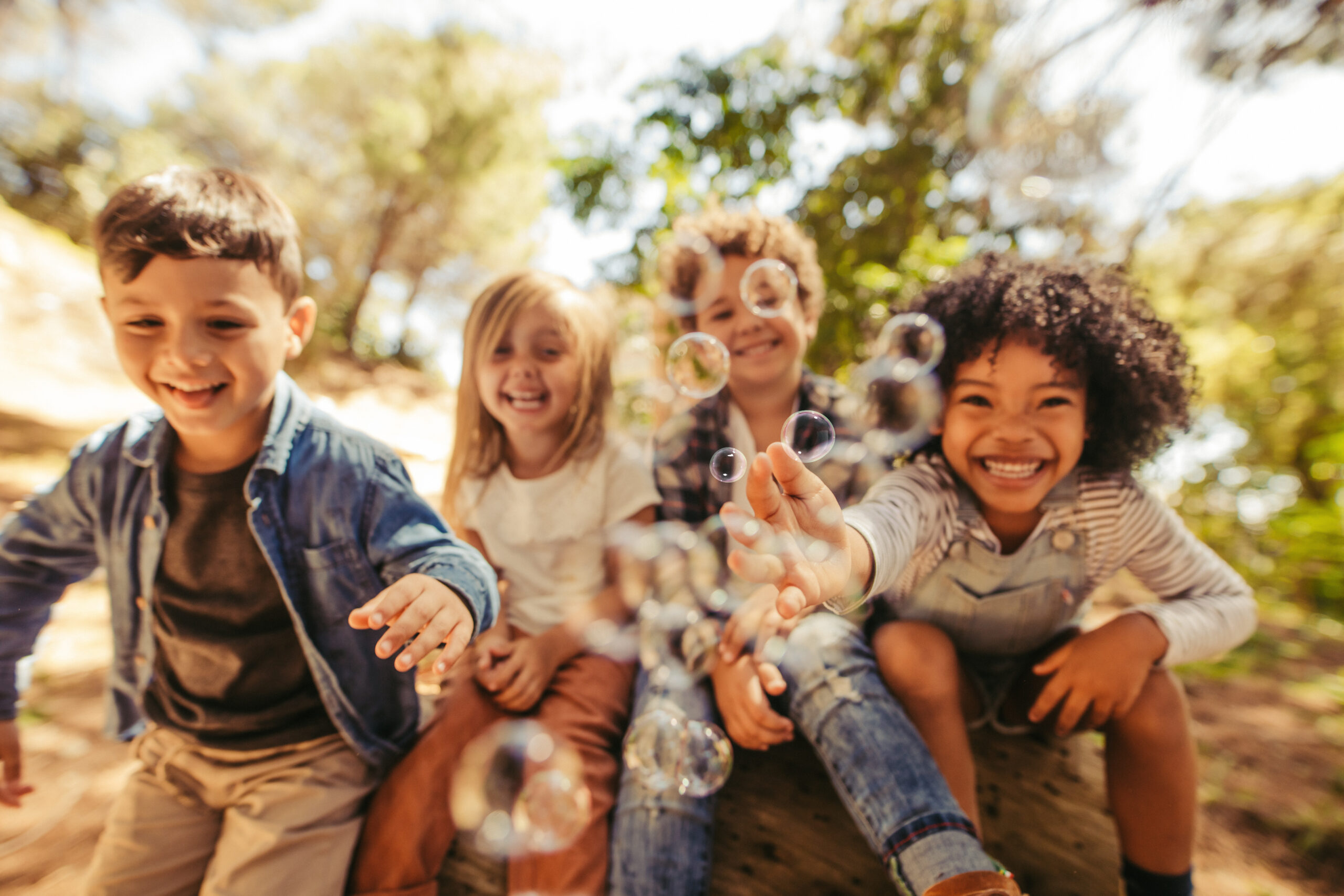 20 Apr

Your Inner Child Is Calling | Weekly Tarot Reading | 4/18 – 4/24

Hello Tarot Friends, 

Welcome to a fresh new week, with a very auspicious and exciting reading. 

Sometimes there are just a few stray threads holding us back from great satisfaction and enjoyment in life. 

This is exactly where you are right now!

The reading this week is calling on you to break through the uncertainty and move beyond old disappointments into a vibrant and rewarding future. 

You might be surprised by the overflowing love and creativity that's on its way this week. 

So let's take a look at some of what might be holding you back from the bounty awaiting you just around the corner. 
Card #1: Five Of Cups | Mistakes Were Made
Are you beating yourself up about a mistake you've made? Have you suffered a loss that you don't know how to get beyond? 
The Five of Cups indicates that something didn't work out the way you wanted. Instead of moving on though, and letting go of the past, you are dwelling on it, which is keeping you bound and gagged in your current situation. 
When we can't get beyond a disappointment or a challenging loss, it can really feel like there is no hope. And the truth is, you can't change what has already happened. But there is always hope for the future, if you're willing to shift your perspective.  
The Five of Cups can symbolize an unwillingness to learn from your mistakes. Even if it wasn't your fault, or there was nothing you honestly could have done to stop what happened, it's like you keep kicking yourself, or arguing with the unchangeable reality of the situation. 
Once you decide to see your challenges as something to learn from, you can let yourself off the hook and move on. 
If you look at the card image, there is a man lost in his grief over his three spilled cups, even though two are still intact. On the path ahead, however, there is a new and inviting castle awaiting him. The river between him and the castle represents the emotions he is trapped in, and these emotions are preventing him from taking his two unspilled cups onward to new hope and possibility. 
The Five of Cups wants you to come to terms with what you've lost, and swallow the bitter pill of reality – that you can't change what's already happened. You can, however, forgive yourself and begin to move forward. 
Your circumstances can only change if you transform your perspective. Playing a sad or frustrated old song over and over again in your head will only keep you stuck. 
This is not meant to minimize what you have lost or experienced, but it is a call for you to recognize the wisdom and strength you've gained, and then take the next step. 
You might have experienced pain in your life, and real struggles that have forced you to grow. However, the suffering you continue to experience is a sign that you are dragging your feet. 
Rather than getting back on the horse, and choosing to get on board with where life wants to take you, you might be resisting and complaining. Or, you might be afraid to take the risk of becoming more than you've ever been before. 
So it's time to suit up. Remember how resilient you truly are, and bravely face the call of your destiny. Yours fears are only as powerful as the strength you give them. Stare them down and move on.
It's also possible you are in the grips of needing to make a decision that will require a sacrifice. You know what needs to happen, but it's not an easy decision, because you'll have to let go of other opportunities. 
Either way, you won't be locked into these emotions for long. Your next card is a reminder to connect with the playful, spontaneous part of yourself: your inner child. 
Card #2: Page Of Cups | It's Time To Play
Could you use some lightness and playfulness in your life? 
The Page of Cups represents innocence, sensitivity and childlike wonder. Your inner child has a message for you from deep within your unconscious, if you're willing to listen. 
Some people roll their eyes when they hear, "connect with your inner child." It's become almost cliche, and is generally overused and misunderstood. 
But guess what? That fabulous feeling when everything just seems right… where your heart is bubbly and filled with life… that's your inner child. 
You know the feeling. It's that sublime moment when creativity and vitality are flowing easily through you. Ideas and fantasies come with ease, and the heavy load of work and life suddenly seems to have less power over you. 
This delicious sensation is your inner child feeling loved and welcomed, filling you with joy and admiration.  
You are entering a period when connecting with the playful, creative side of yourself will bring great rewards. It's not that the inner child is going to lead you to more money, or to the perfect romance. Rather, he or she will open the doorway to your creative magical self… which could easily lead you somewhere beyond your wildest dreams. 
Giving your previous card, the Five of Cups, particular consideration, you might be feeling like you're stuck in a world of worries related to the past. The Page of Cups wants you to stay open to your imaginative powers. Rather than seeing the struggles in front of you as immovable barriers, be playful with them. 
Get creative and have some fun! 
If a negative voice in your head wants to point out the things you're doing wrong, bring your inner child into the conversation. What does the magical innocence of your inner child have to say about the criticisms and heavy thoughts you are having? 
How would a child transform the negative ideas about life and reality you are giving so much attention to? 
You may have noticed how children can be utterly upset one moment, and then laughing and smiling the next. This is a time to let yourself drop the burdens of life, and start to playfully imagine the possibilities for the future. 
It's quite possible you'll be experiencing a sudden burst of energy and enthusiasm this week. What felt overwhelming or insurmountable will pop like a bubble. 
Go with it. This is not a time to ruminate on the darker side of life, instead be playful. Watch your favorite cartoon movie, or take out the finger paints. Whatever you do to touch base with the beautiful child within you, let yourself dive in fully and give that part of you a lot of rope!
It may seem out of reach, but the truth is that just a taste of your inner child's loving vibrancy can put your whole life back on track. 
Your next card is a sign that a fabulous alignment is possible, and to let your dreams and excitement run wild. 
Card #3: Nine Of Cups | Feeling Satisfied
How would it feel to have your dreams come to fruition? 
After a long journey through the suit of cups, the Nine of Cups is an indication of satisfaction, joy and prosperity. You have experienced the ups and downs of life, and are now on the verge of integrating these lessons, allowing a greater sense of accomplishment into your head and heart. 
There might be a long-term desire or dream you have needed to put on the back burner while you dealt with other things. The Nine of Cups is a sign that you can achieve what you originally set out to do, so it's time to reconnect with what inspires you!
All of your life's challenges have prepared you for this next step. Even though time has passed, and it's felt like a roundabout way to get what you have desired, you're now poised to be able to build the life you've always wanted. 
The Nine of Cups wants you to free yourself to dream big again. Get inspired, and think bigger than you have in the past. Let your desires soar, and they will take you further than you could have expected. 
As indicated by your first card, the Five of Cups, it's time to cut the cord of the past, and let yourself feel excited about what's possible for the future. 
The Nine of Cups is a sign you can truly have what you are wanting, and that it's time to follow your heart!
By letting go of past mistakes, you may begin to see just how blessed you already are. The more you are aware of how much you already have, the more you magnetize even better situations into your life. 
So pay attention to what you can already be grateful for, and don't be surprised if new opportunities come knocking. 
The Five of Cups represents a barrier you have to get beyond so you can put your energy towards what you truly want. In order to move ahead, and take up the mantle of your dreams, you must be willing to let go of old disappointments. 
This is a time to forgive and love yourself.
You can do it! The Page of Cups brings your inner child to life, as the secret ingredient to this next successful chapter. If you continue to beat yourself up about what's happened in your life, you will also keep the magic of your inner child at bay. 
Your inner child represents the heart, and the heart is what brings together all of the different pieces. When you feel confused or lost, or like nothing is working out, the heart is the key to finding your way back home. 
There is simply nothing more powerful when it comes to remembering who you truly are and what you are capable of than the profound love of the heart. 
Love is a binding and integrating energy, so shine forth that joyful self, because a sense of satisfaction. Even your grandest wishes might be coming true, just around the bend. 
With love,
And in service, 
Jonathan Lionheart
P.S. What stories do you tell yourself that keep you from living your best life? Is there something you're ready to let yourself off the hook for? Leave me a comment here on our blog, and let me know!  
P.P.S. If you're having a hard time letting go of something from your past, or you're wondering when you'll catch a break, you can schedule a private reading with me here.